416-993-4953

32 Grenville Street M4Y 1A3
English
There are many resources that can help you to improve your English while you are in Toronto.
In just a short stretch of Yonge Street from just north of Bloor Street to just north of College Street ...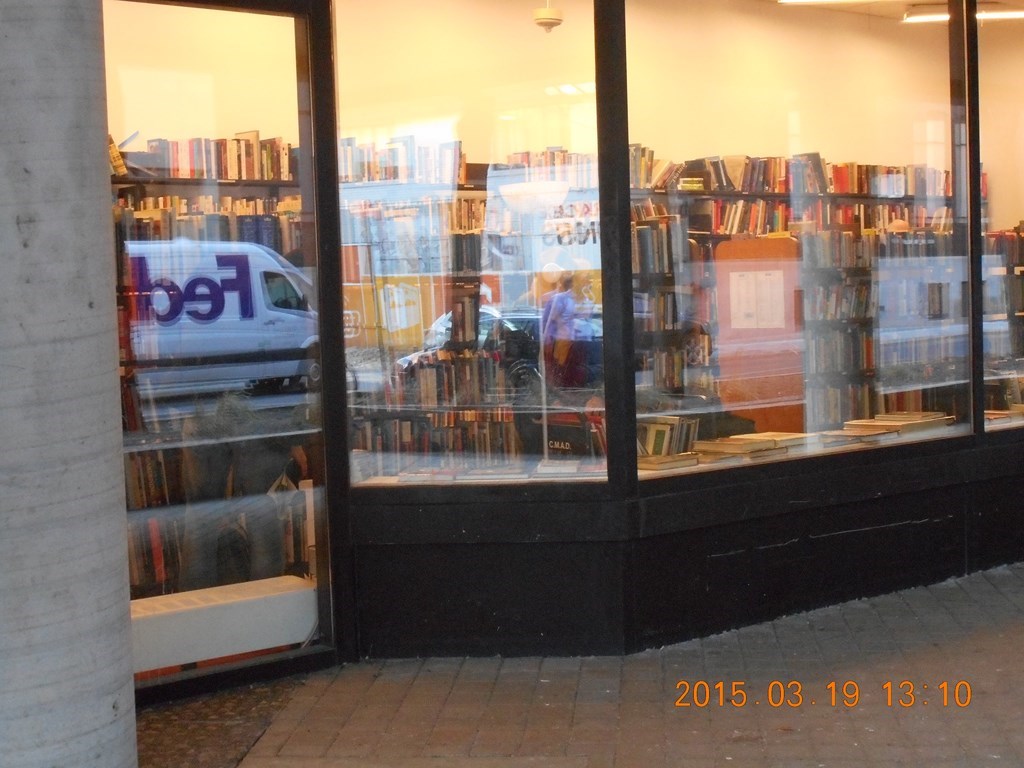 Here is a look from the outside in to ď Book Ends Ē, where you can buy books for $1 and $0.50 from the Toronto Reference Library. Subway to Bloor-Yonge, exit on the north-east corner (RBC bank building/Hudsonís Bay store) and walk North for about one hundred metres.
I am standing outside the reference library looking into Bookends. Book Ends South - Toronto Reference Library Wednesday & Thursday - 12 noon - 8 p.m. Tuesday, Friday, Saturday - 12 noon - 5 p.m.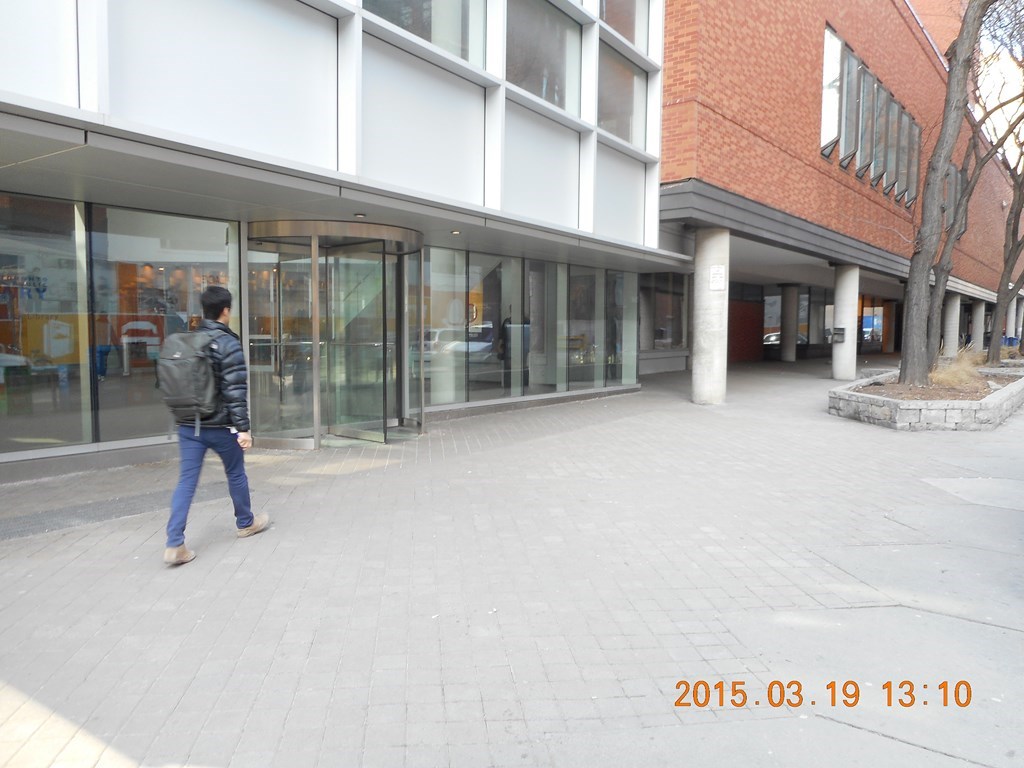 Now I am on the corner of Yonge Street looking east. Bookends is between the two white pillars to the left of the tree.
To get there you must enter the reference library (no library card is required to do this), and make a large U-turn on the ground floor to bring yourself to the door into BookEnds.
Bookends welcomes donations of books, so before you return home ...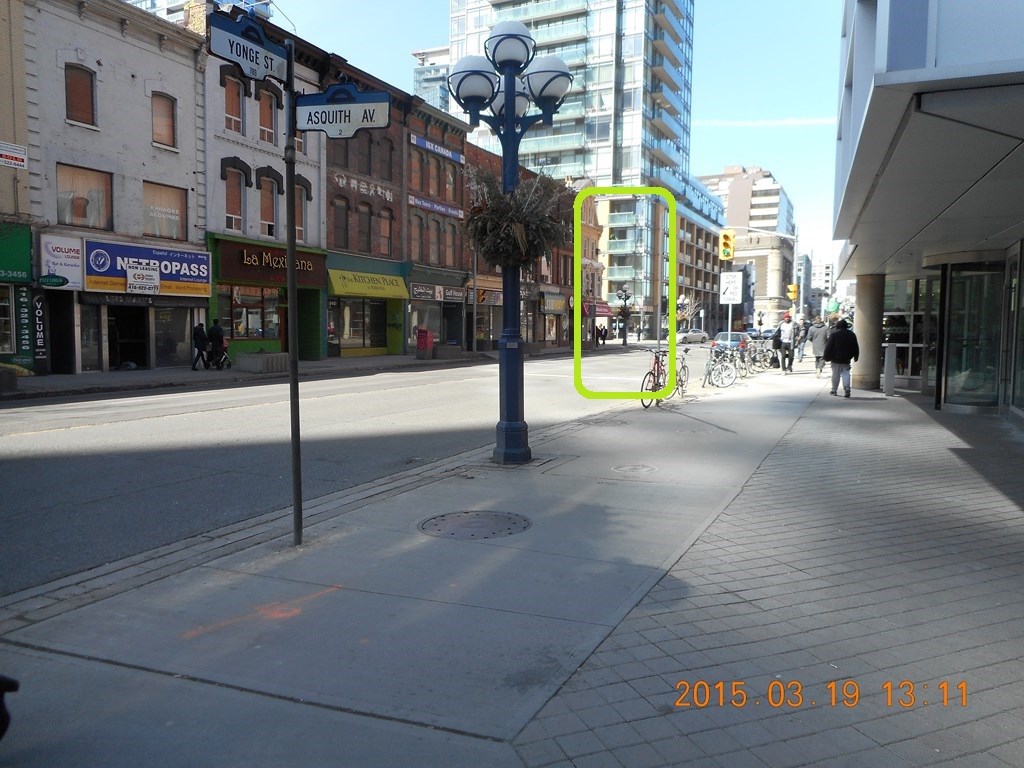 I am still on the corner of Yonge Street looking north.
The local branch library Ė Yorkville Ė is about a hundred yards away down Yorkville Avenue.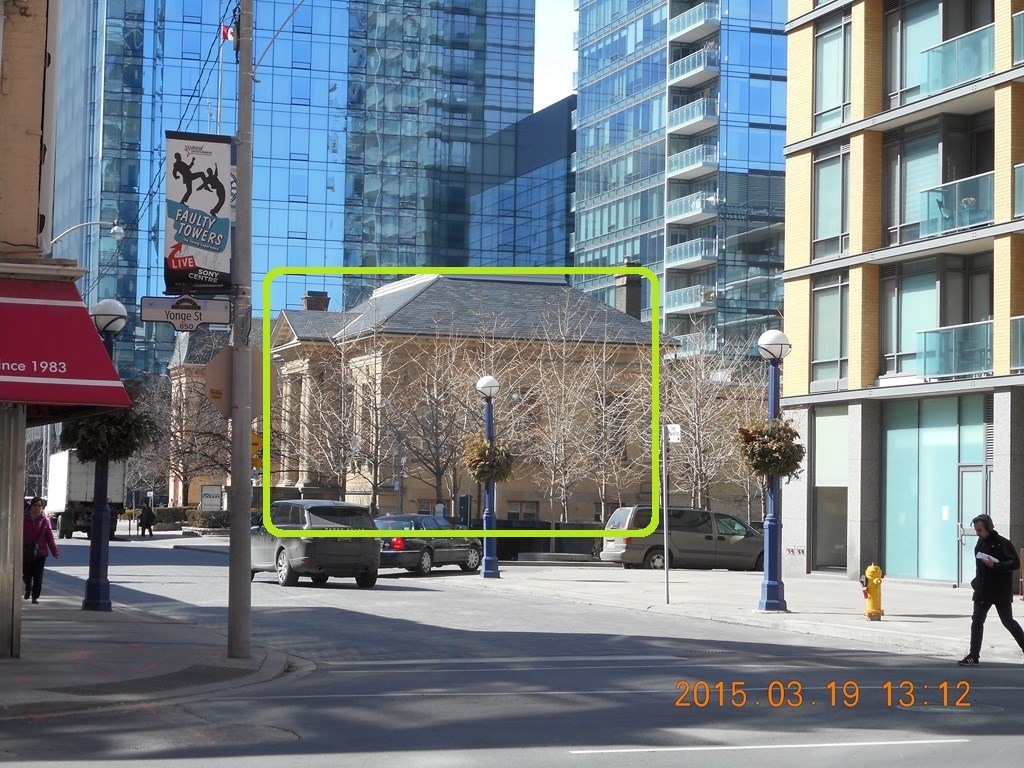 I walk north a little ways and look west down Yorkville Avenue.
There is the library (and right next to it the old fire hall!)
Most branch libraries have a trolley or table of books for sale.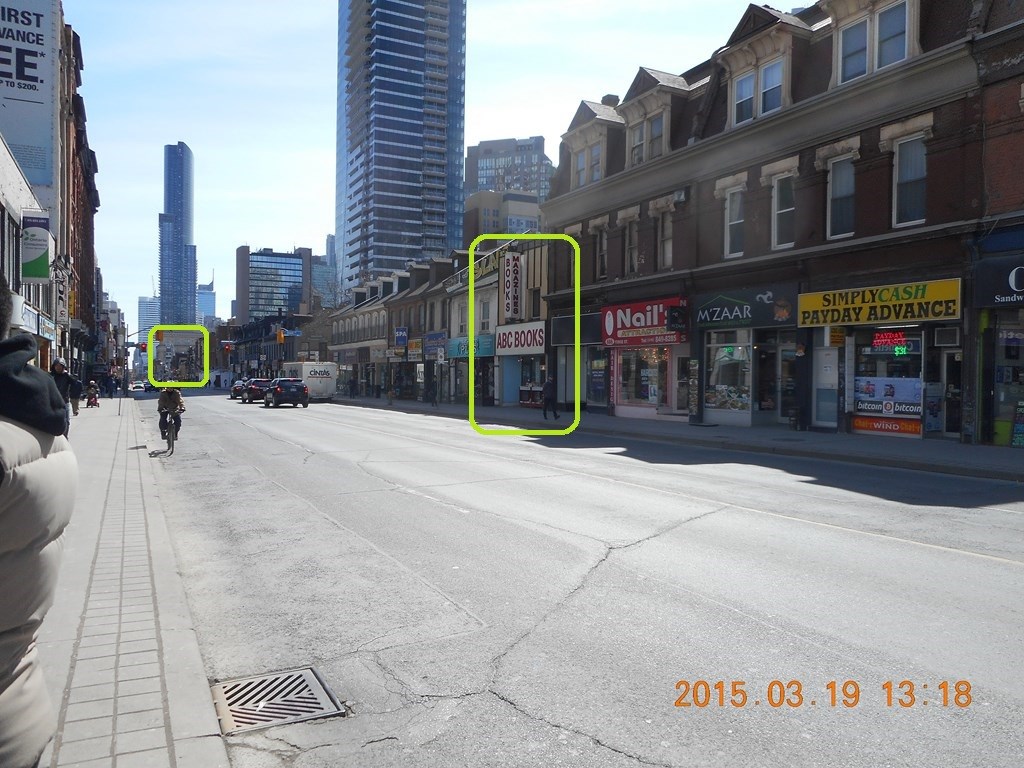 I walk south down Yonge Street from Bloor and Yonge.
Just north of Irwin street is ABC books. Books from $0.50 and upwards.
A little further down Yonge Street is Wellesley then College Park (circled) at College Street.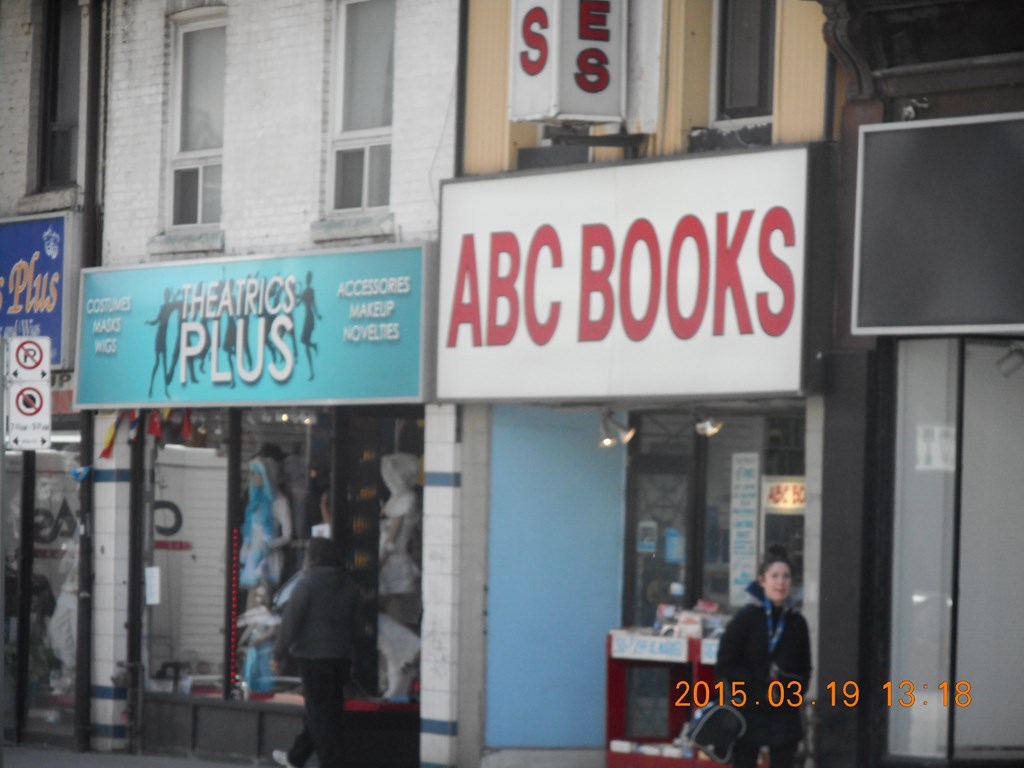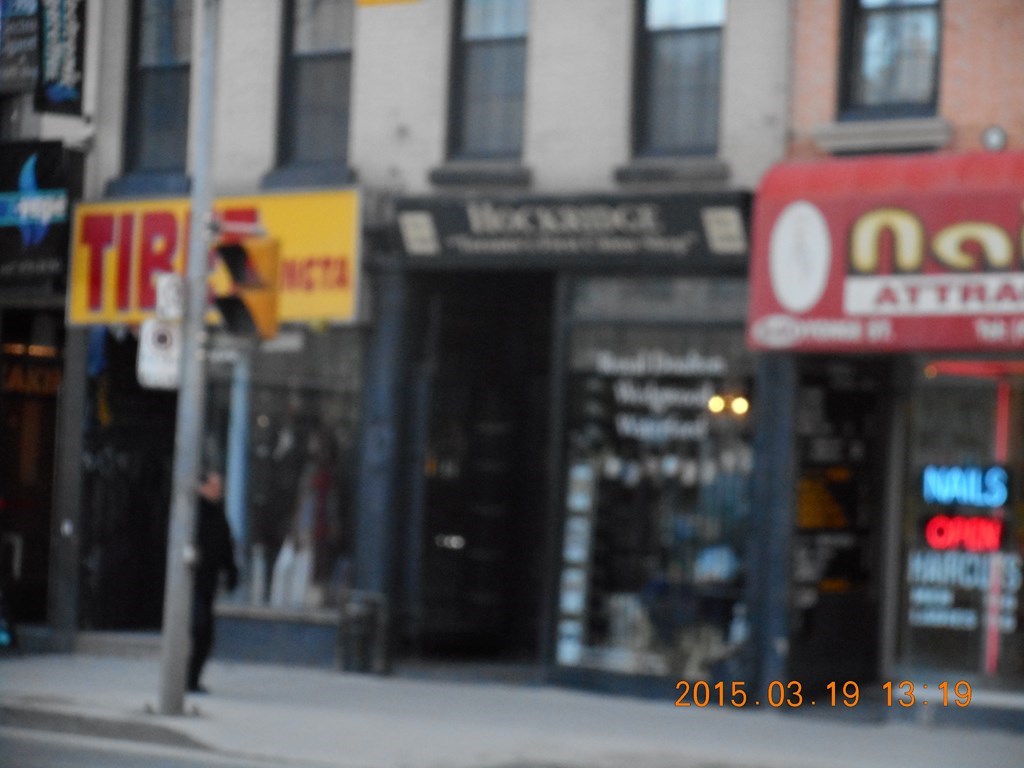 Now thereís no way you should walk PAST Hockridgeís China Shop .
I apologies for the shaky shot but I tremble every time I think of going in there.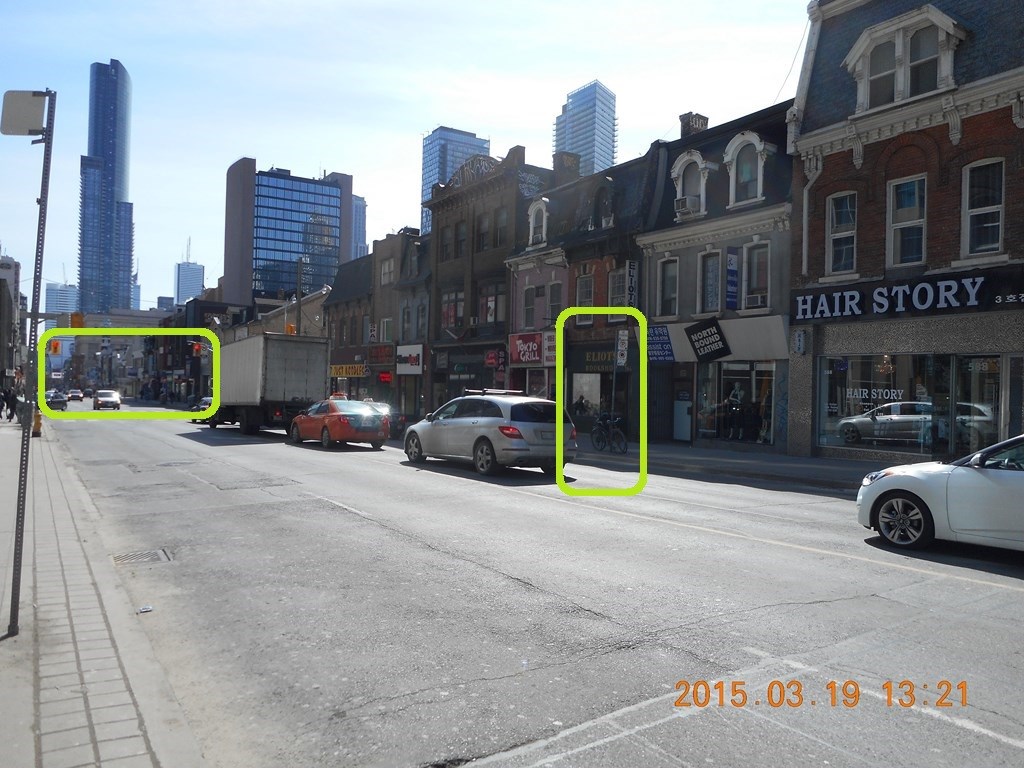 Next comes Elliotís.
If I were allowed to enter only one book shop (new/used) in Toronto Iíd choose Elliotís. Itís that good.
To the left, a little further down Yonge Street I have circled the Wellesley Street traffic lights.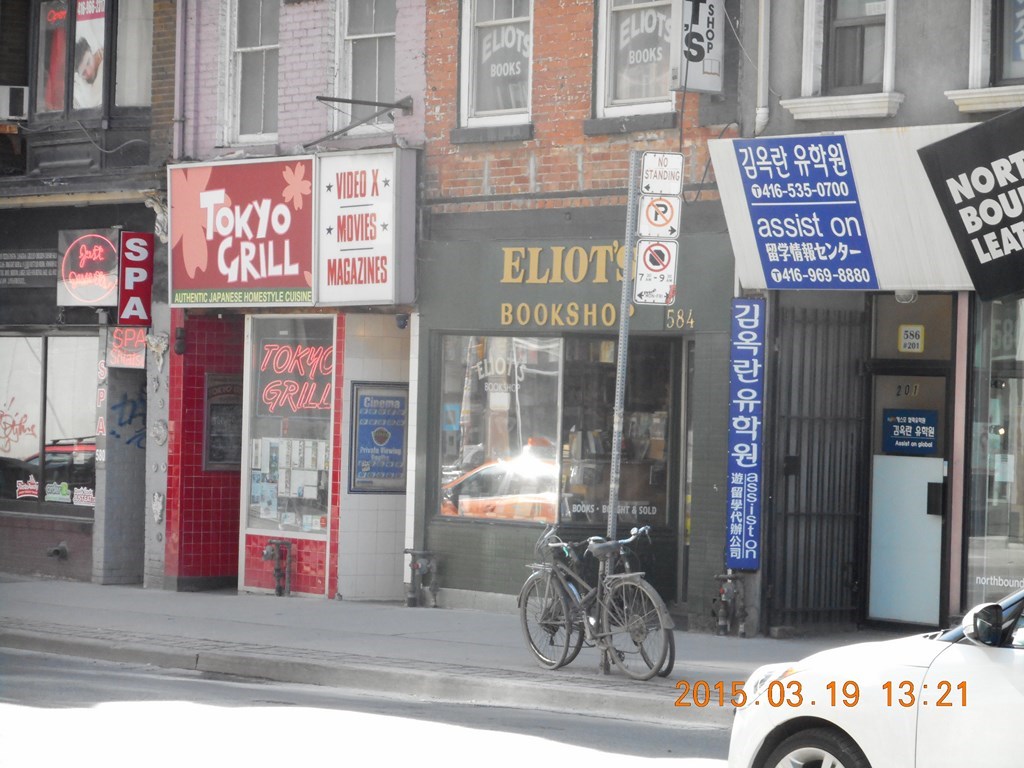 Hereís Elliotís in close-up.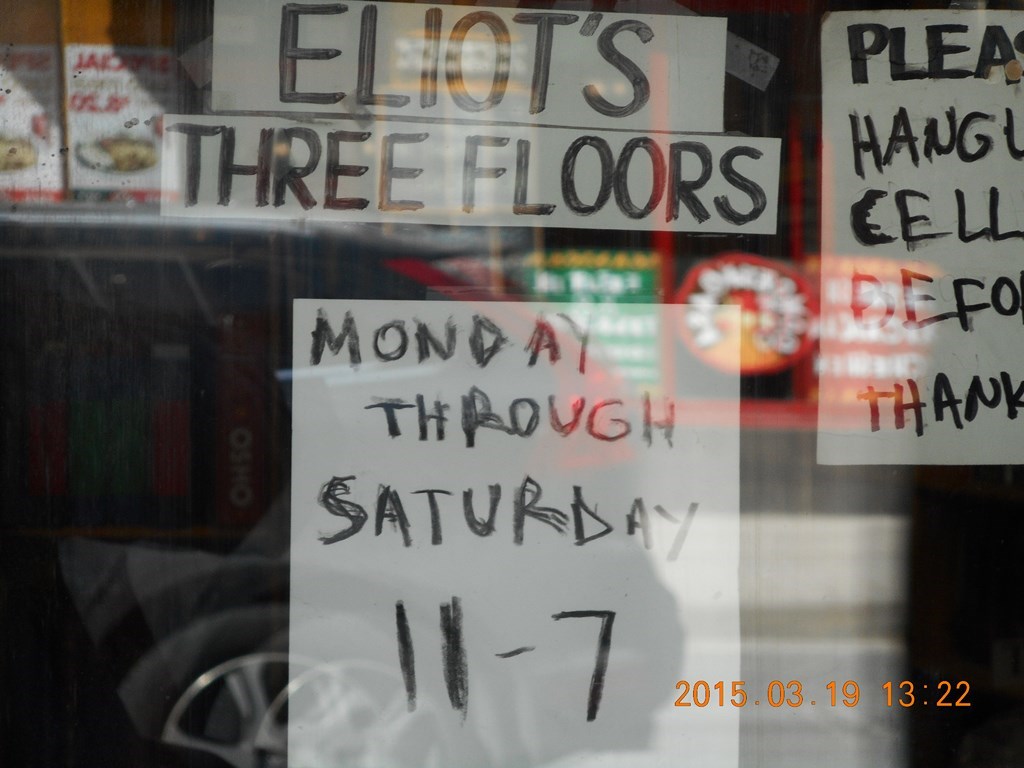 Not open on Sundays.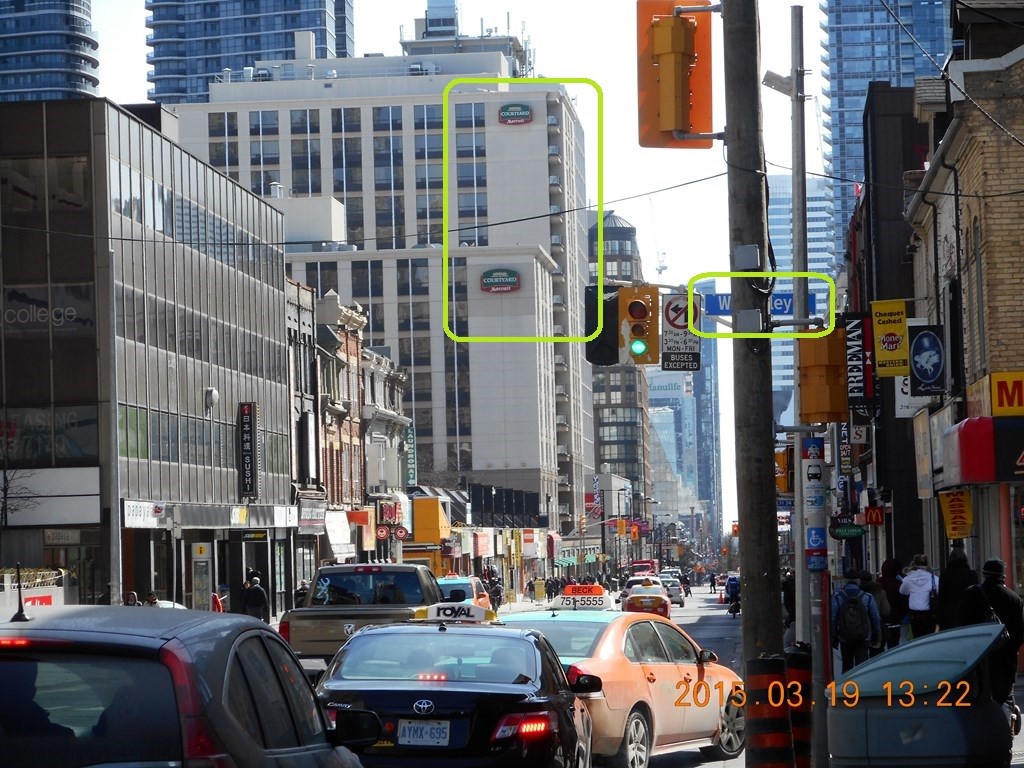 I am still standing outside Elliotís looking towards The Marriot Courtyard where a good cup of coffee can be had; also The Globe And Mail and The Wall Street Journal.
But arrive early or theyíre all gone!
The power pole is hiding the street sign ďWellesleyĒ.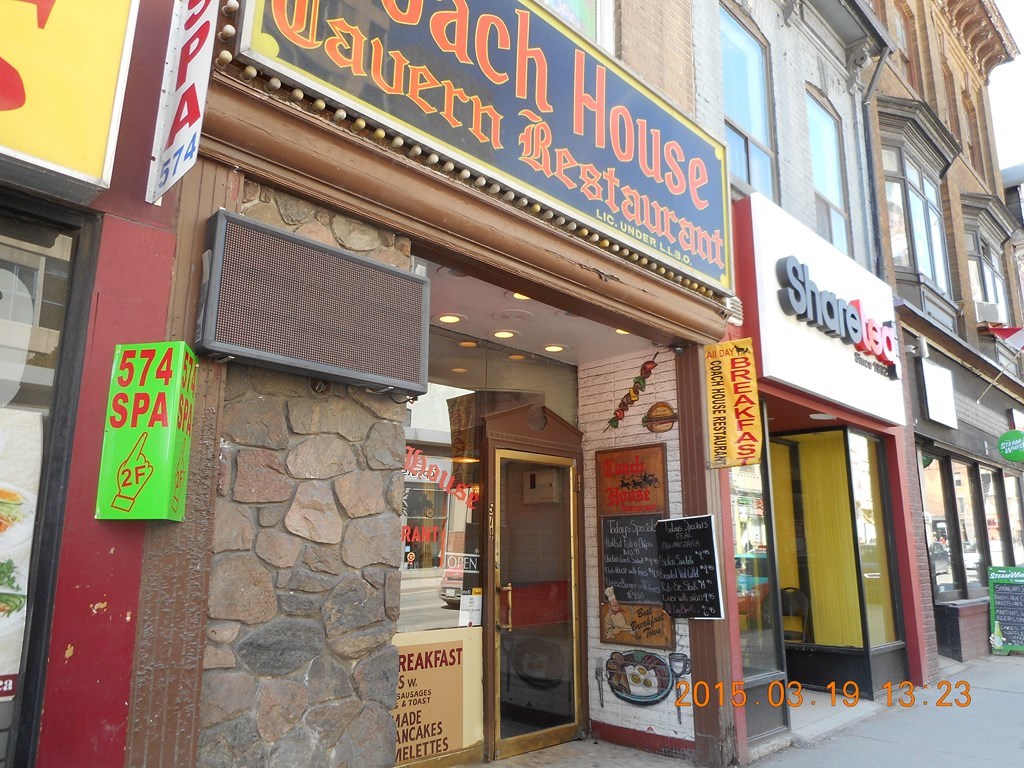 P.S. If you skipped breakfast pop in for an all-day breakfast at The Coachouse.
For a cooked breakfast. All Day long.
From your local public library (there are about 100 branches in Toronto) collect the small fold-out map which shows locations and gives the opening hours for each branch, together with its telephone number.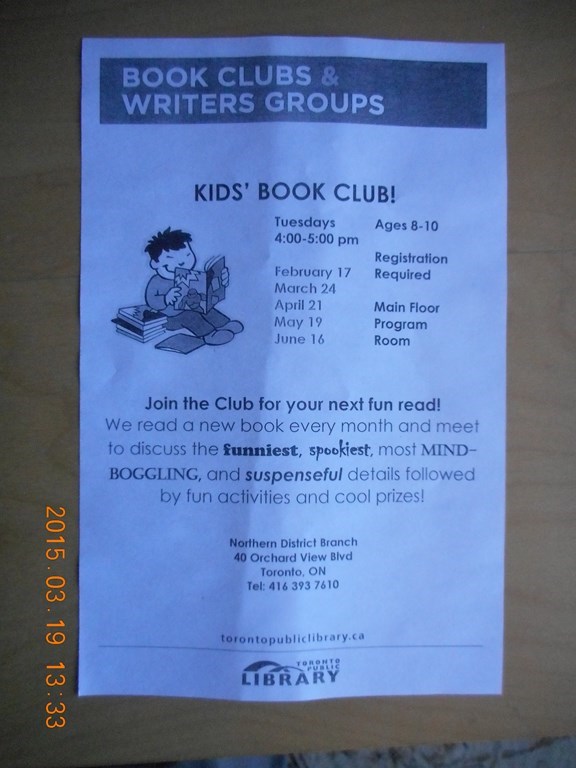 Each Branch Library runs its own program of activities.
Many activities are English-language story telling for children.
If you can sit in on these you will hear clear, concise English, free of idioms.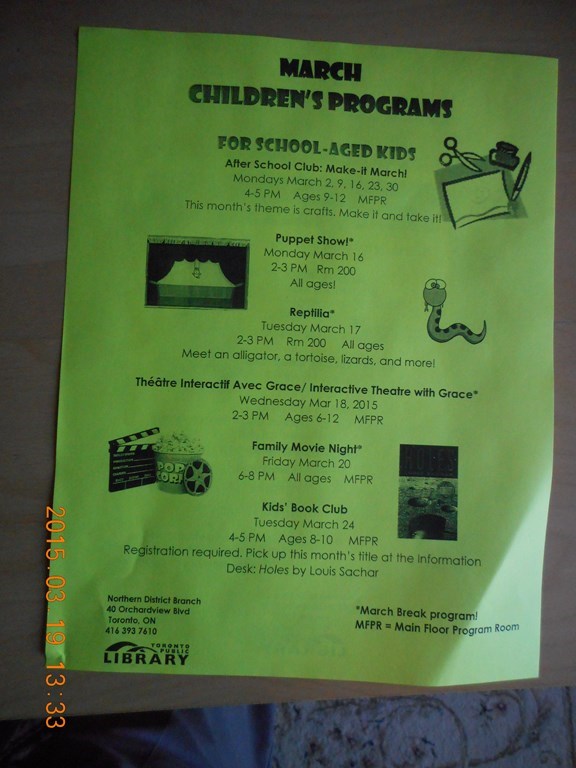 This sheet is double-sided and lists activities in March 2015 at Northern Districts branch (Yonge & Eglinton, almost)
Pick up a copy of Whatís On for library programs and activities across Toronto.
Sixty pages of things to do in branch libraries.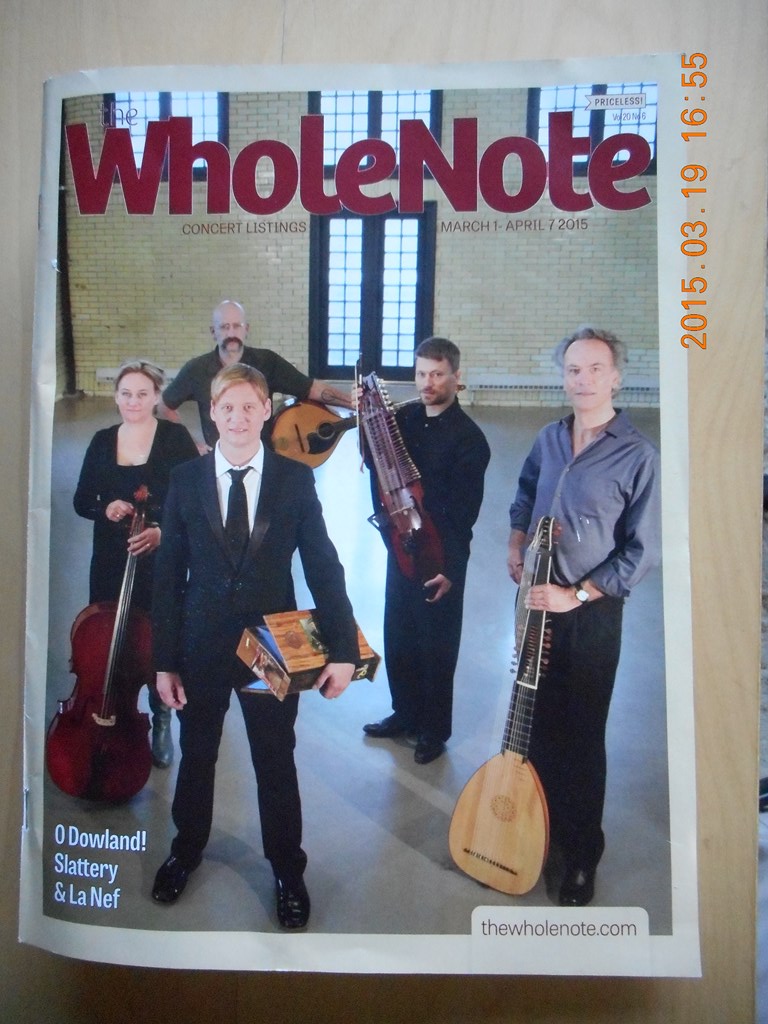 Pick up a copy of Whole Note for listings of a musical nature across Toronto and the GTA. There are usually two to five FREE concerts each day near the downtown core.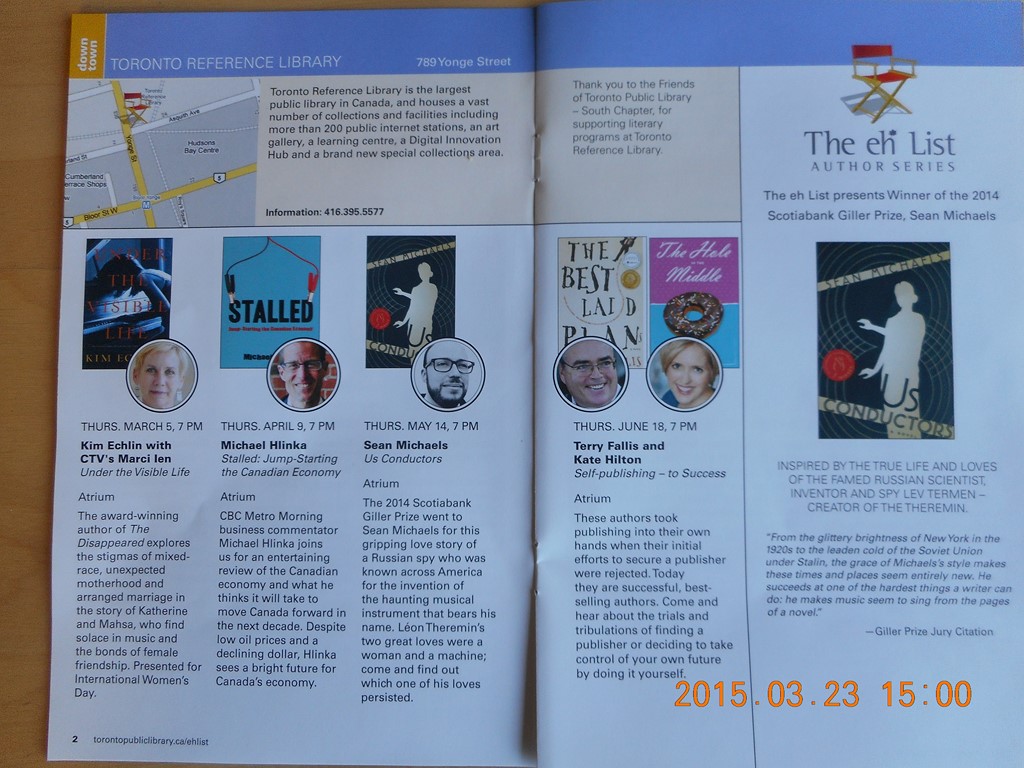 Here is another booklet I picked up at my local branch. It details free talks at several branch locations across Toronto.
Universities and Colleges
Visit the lobbies and foyers of the university or college nearest you.
I took these photos in the lobby of one of the buildings in Ryerson University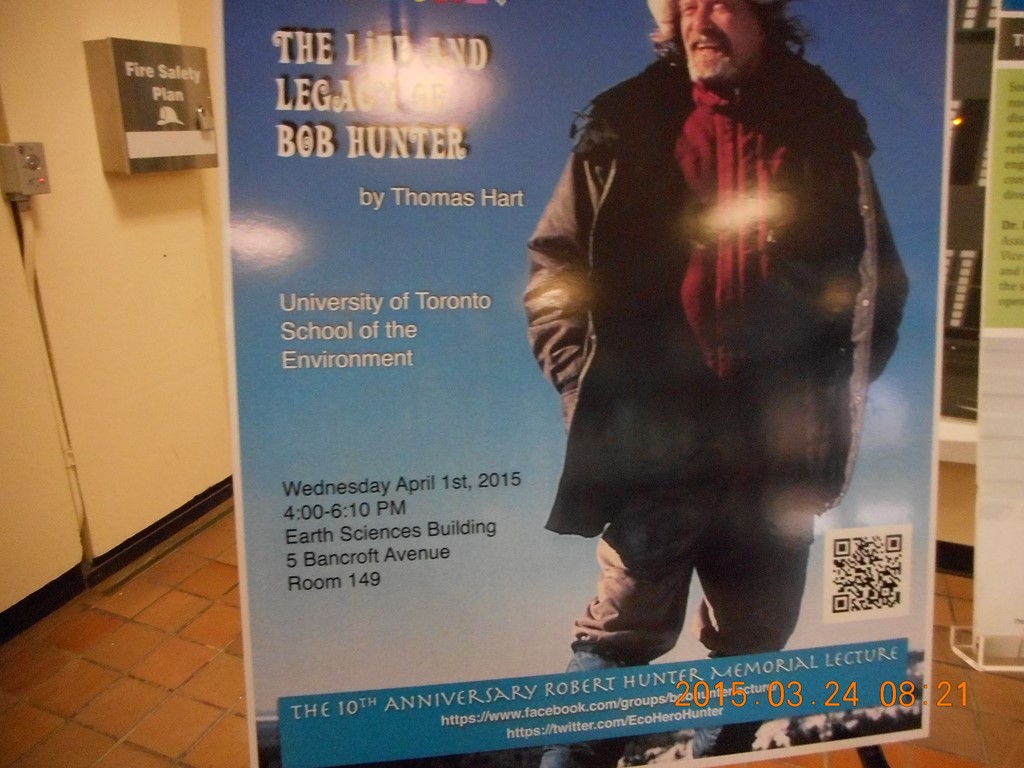 Seems harmless enough.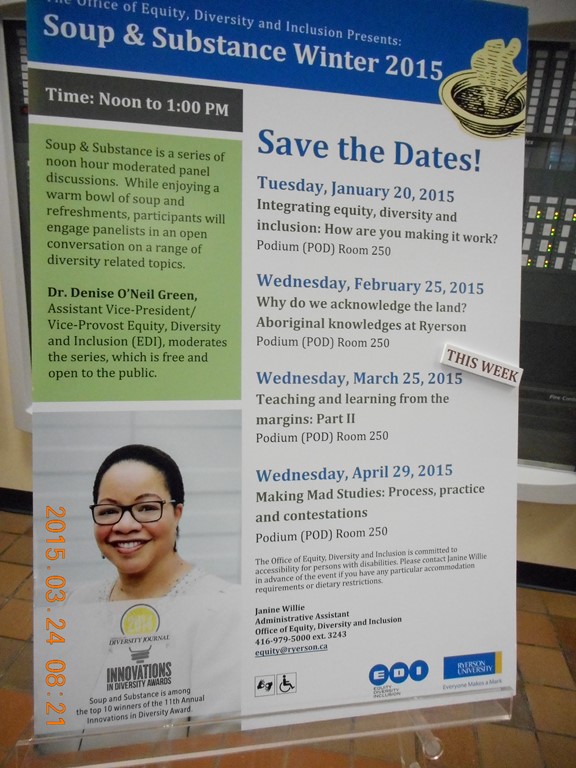 Maybe even a bowl of soup.
Now I confess that not all talks would get me in; Iím somewhat averse to talks that sound belligerent or confrontational. I donít mind having my mind opened up, but I dislike it when someone yells at me from the podium.
Dial-A-Story
The Toronto Public Library offers a Dial-A-Story service.
Listen anytime.
Dial 416-395-5400; Menu 1 for English, 5 for Spanish etc.




Loading





416-993-4953 CPRGreaves@gmail.com
Toronto, Saturday, August 29, 2015 10:56 AM
Copyright © 1996-2015 Chris Greaves. All Rights Reserved.