416-993-4953

32 Grenville Street M4Y 1A3
The Quadraphonic Amplifier
Recycling, the blue recycling bin, is possibly the worst environmental blow to hit Toronto Ė and maybe your city Ė in the past thirty years. ďItís not garbageĒ is a perpetual cry from the environmental side. In these pages I will bring you examples of WHY this ďBlue BinĒ mentality should be stopped. Sadly, Iíll be competing against an entrenched multi-million dollar program of indoctrination.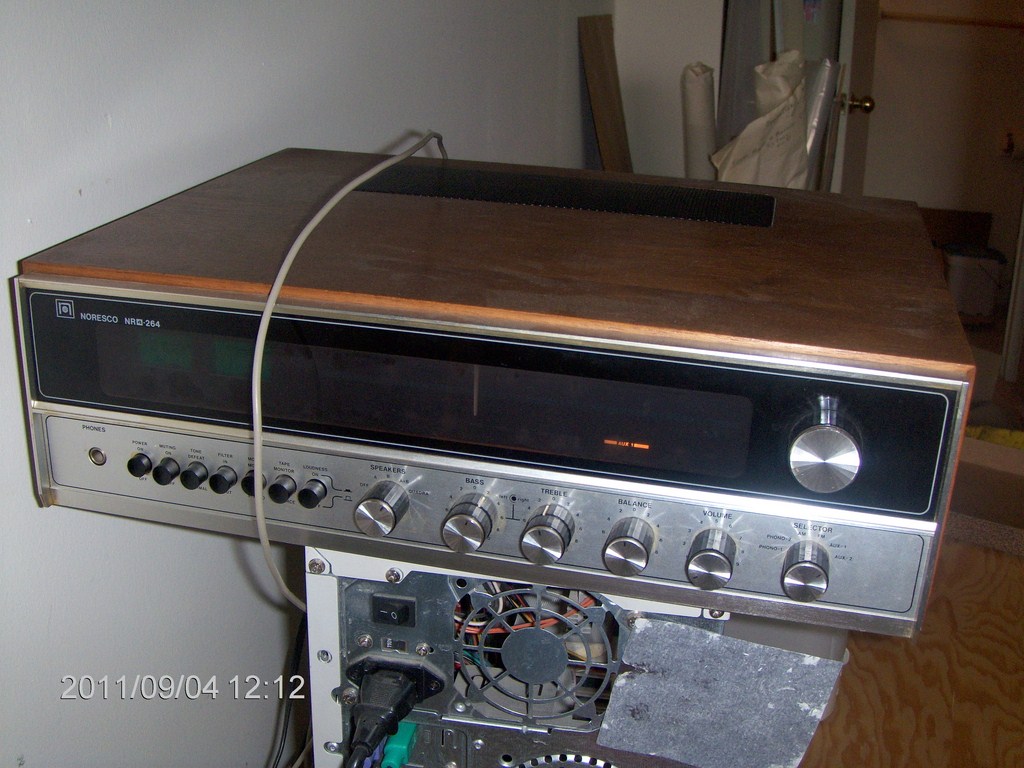 Here is a Noresco quadraphonic tuner/amp I picked up out of the recycling bin. It is perched on top of my old computer, the ďBig beige BoxĒ, which serves as a juke box, streaming music 24/7.
The usual controls and then some.
The left-most push-button is the on/off switch, and the amplifier is turned on and makes beautiful sound.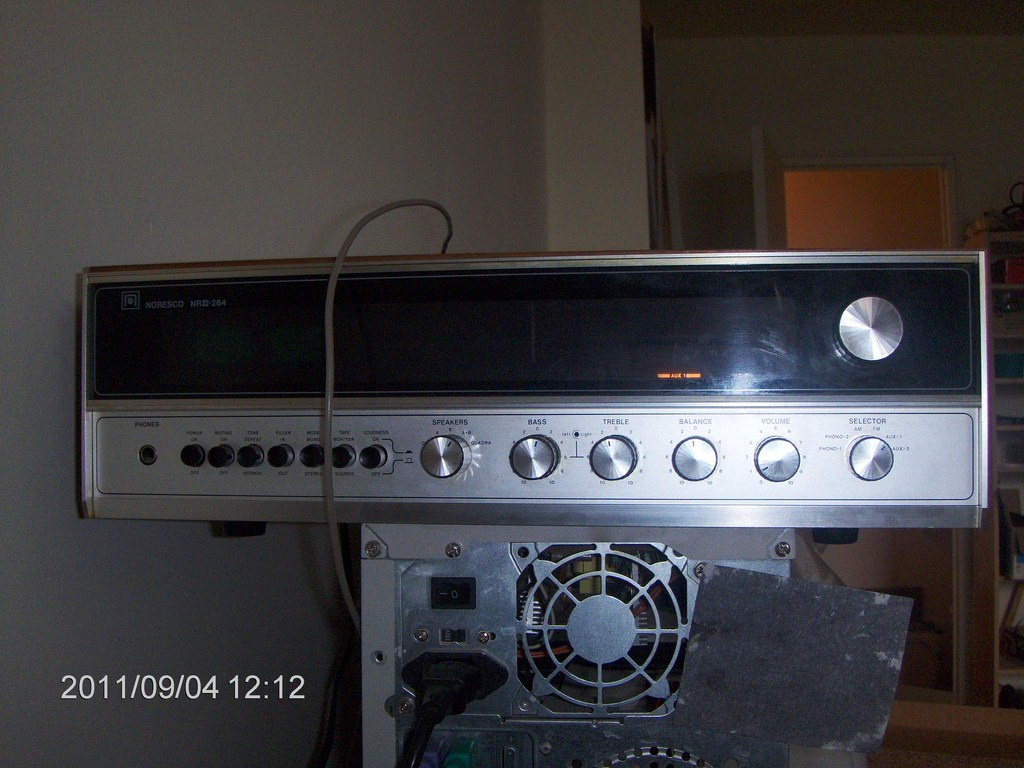 A poor shot; I was trying to show how clean the amplifier is; no scratches, no gummy finger marks.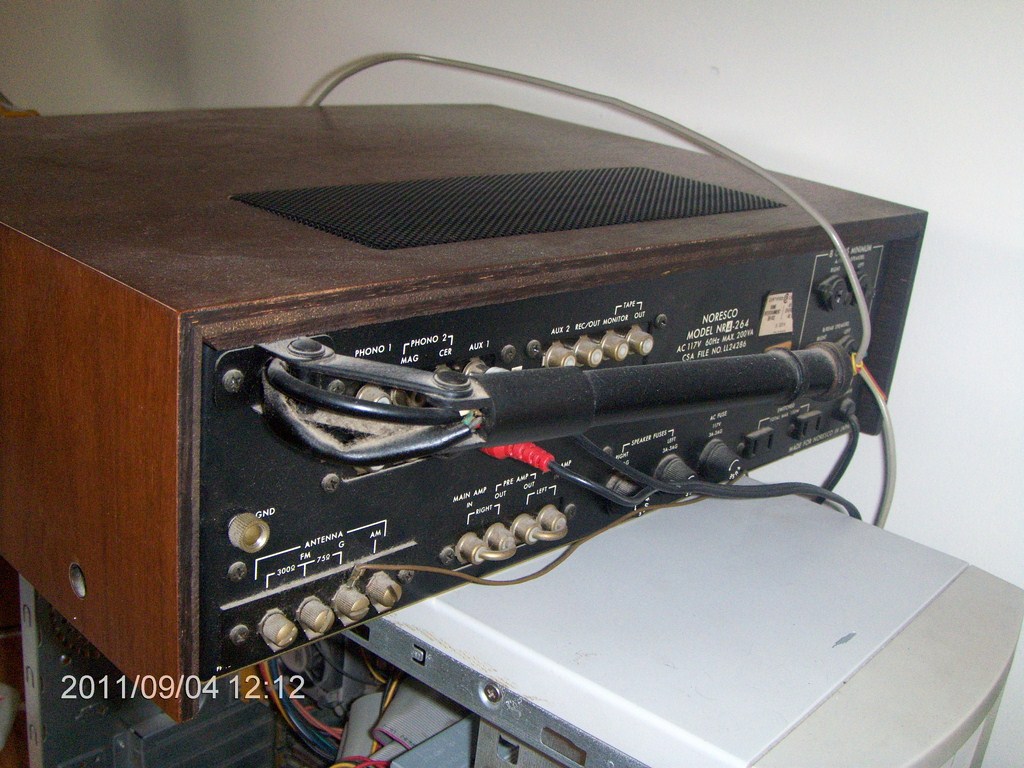 Hereís a rear-view. More connectors than Iíve ever seen on an amplifier.
They start at ďPhonoĒ, hidden by the AM aerial, and continue to ďTape OutĒ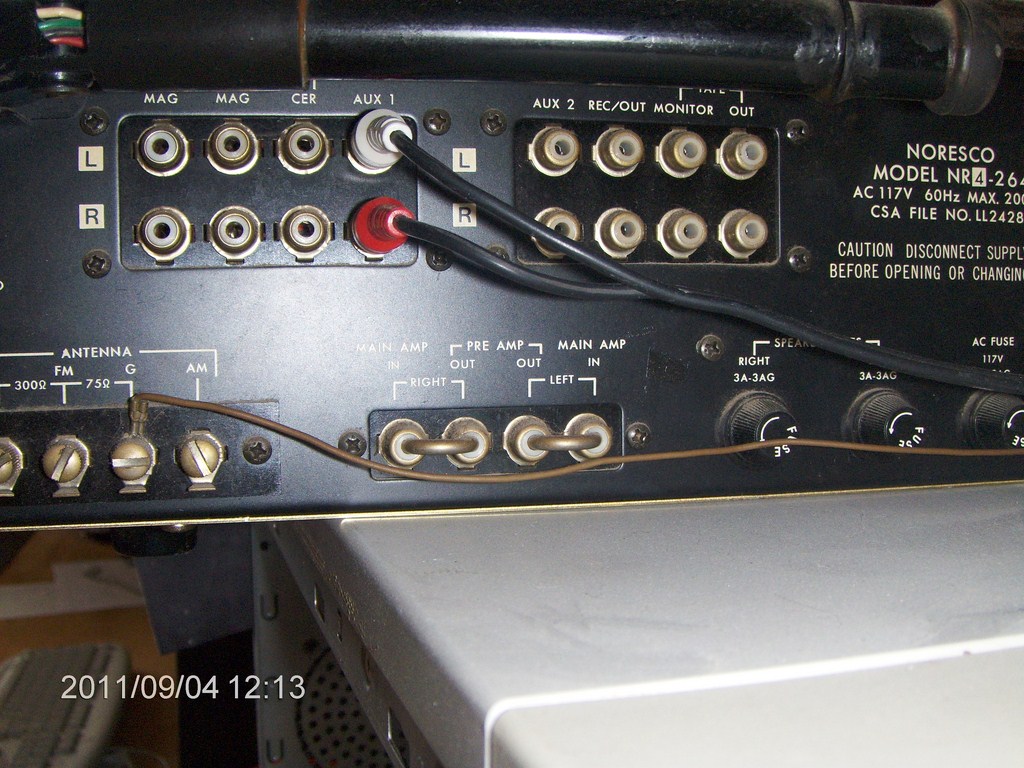 And they are lined up in PAIRS of course!
So what is wrong with the amplifier/
As far as I can see, only this: When the on/off button is pushed, it locks into depressed mode, power come son, sound comes out. When the on/off button is pressed a second time, it does NOT unlock and pop out, power is NOT turned off.
I can fix that, Iím sure, but for now, it powers off via the master power-bar on my desk each night, along with the scanner, mug-warmer, desk-light, monitor and the rest of them.




Loading





416-993-4953 CPRGreaves@gmail.com
Toronto, Thursday, August 27, 2015 11:08 AM
Copyright © 1996-2015 Chris Greaves. All Rights Reserved.