416-993-4953

32 Grenville Street M4Y 1A3
The Books
Recycling, the blue recycling bin, is possibly the worst environmental blow to hit Toronto – and maybe your city – in the past thirty years. "It's not garbage" is a perpetual cry from the environmental side. In these pages I will bring you examples of WHY this "Blue Bin" mentality should be stopped. Sadly, I'll be competing against an entrenched multi-million dollar program of indoctrination.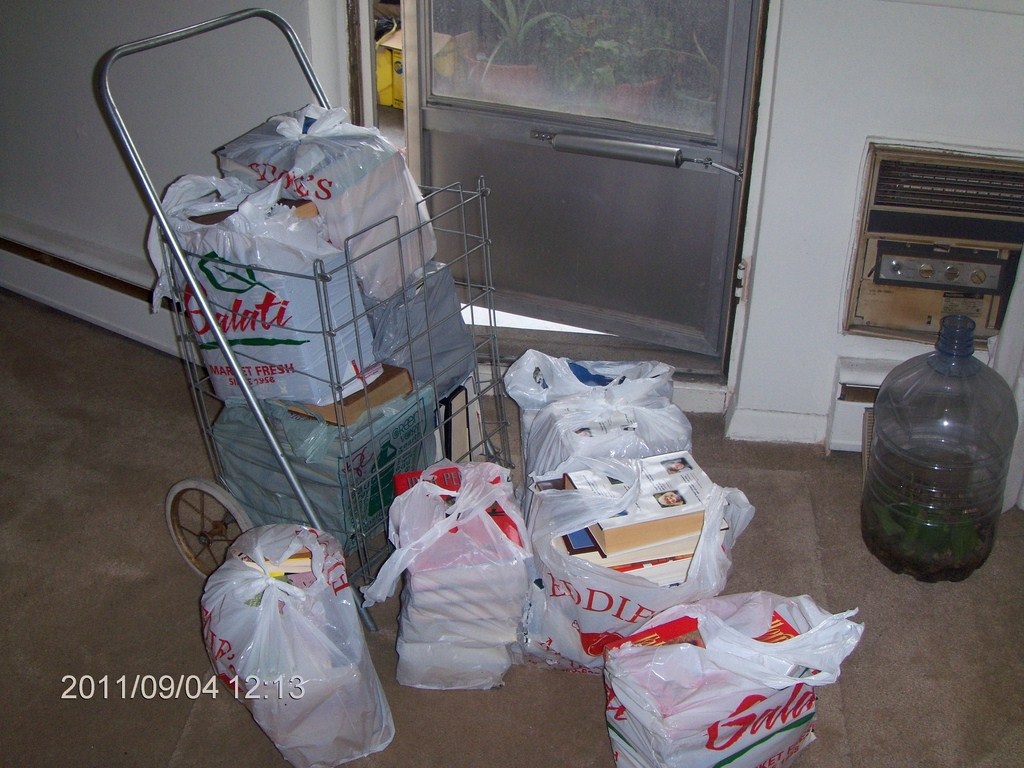 On my out the door to do some shopping I noticed bags piled alongside our recycle bin.
Books.
Two bundle-buggy loads of them, as it turned out.
We had a thundershower last night, so some of the books are slightly water-damaged.
All the more insane that someone would throw out perfectly good books.
How good?
Read on, dear reader, read on!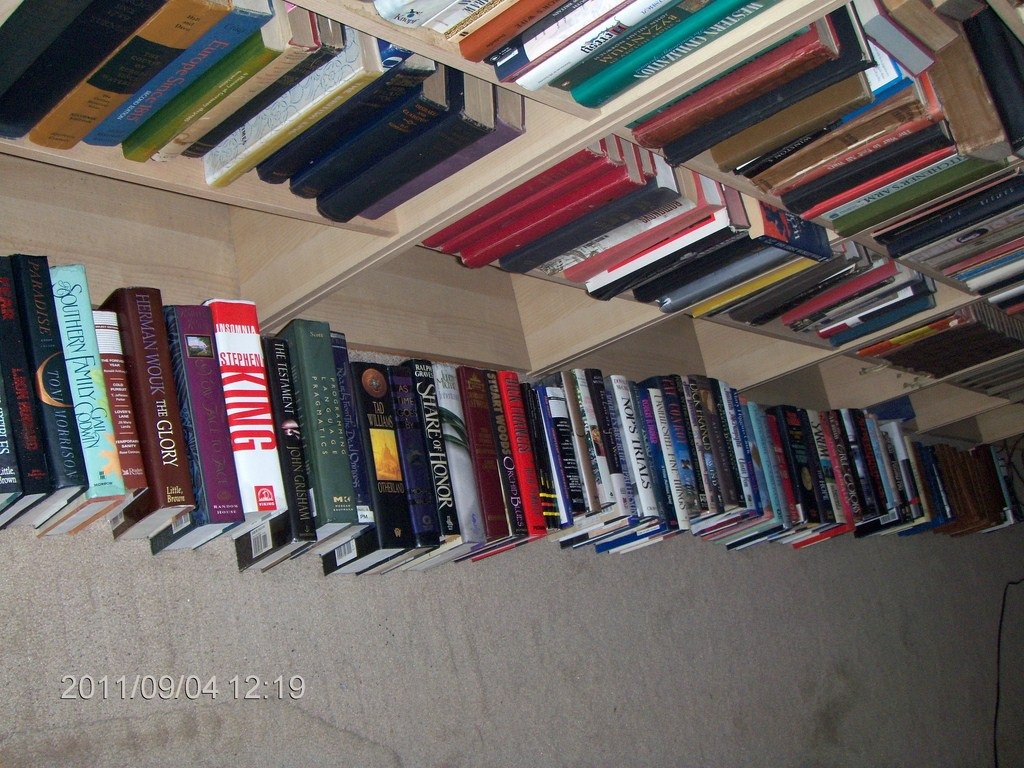 I haven't counted them, but they stretch for 5˝ book bays; that's eleven feet of books.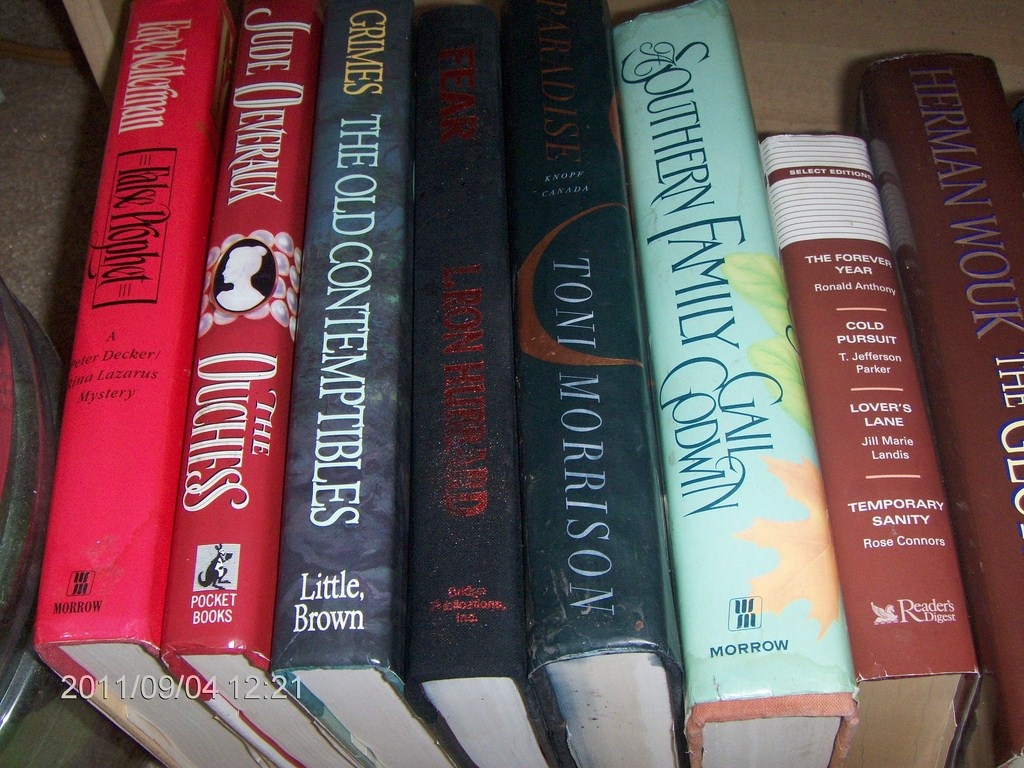 Here follow a series of photos.
I tried to get each spine title in focus so that local people can spot a book they need to complete their collection and call me for it.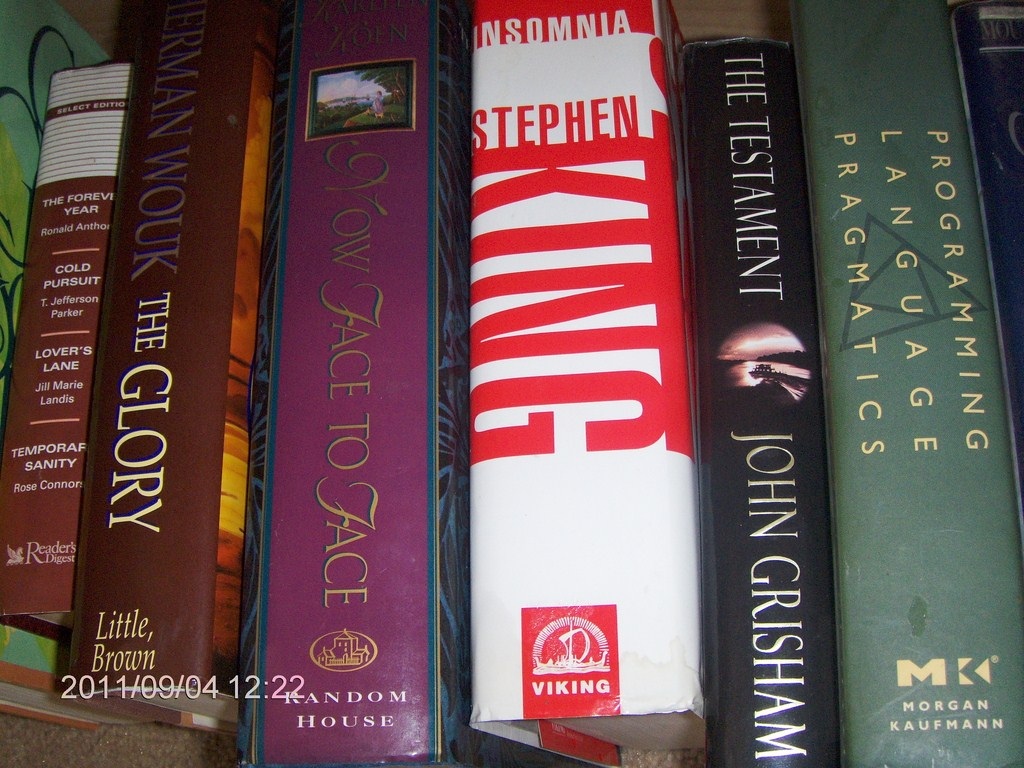 Stephen King!
And a book on programming theory and practice – that's for me.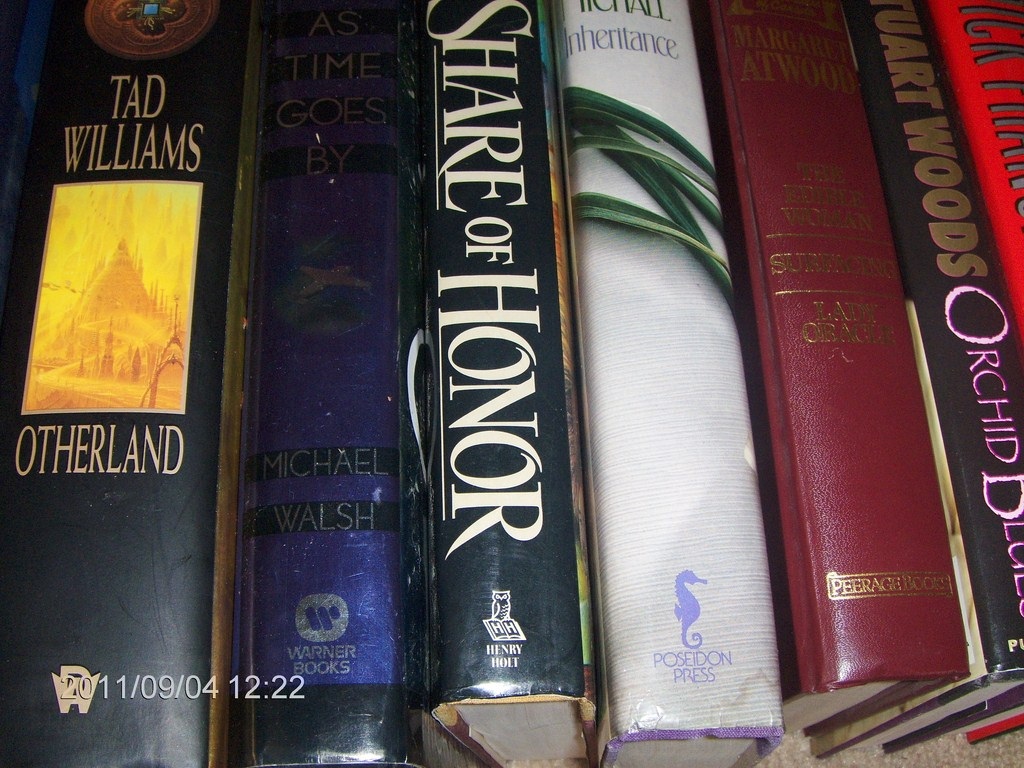 Look at the quality of the material. Most of these books have spotless dust jackets.
Tell @MargaretAtwood that you saw one of her books here.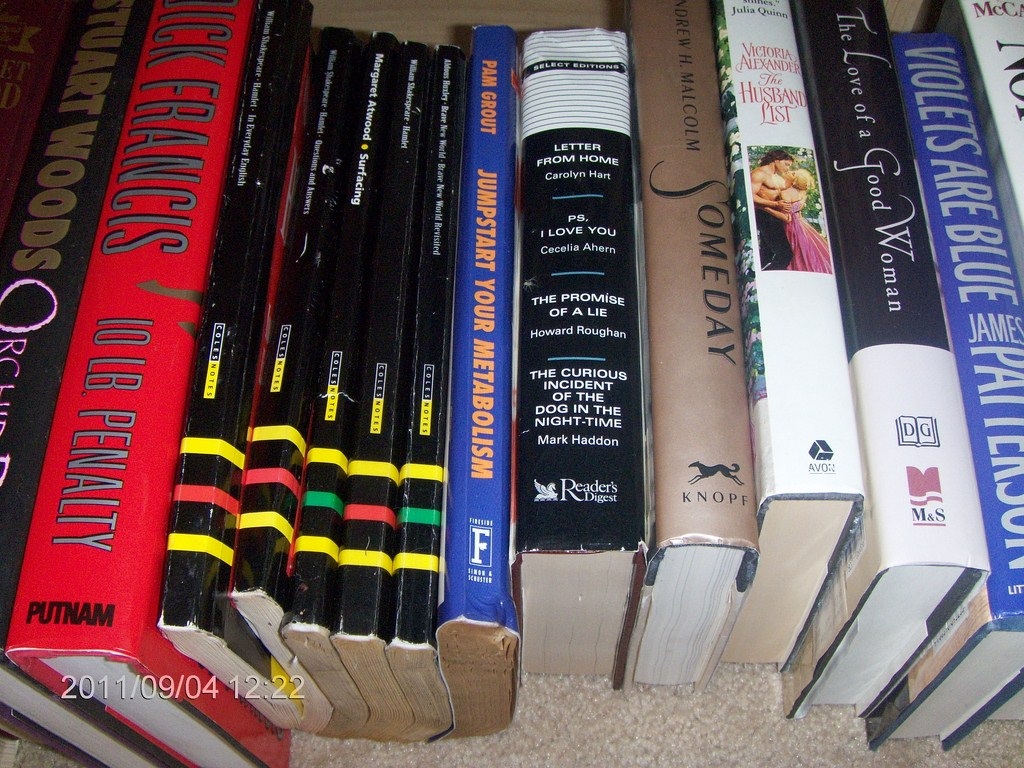 Dick Francis!
The six "student notes" are the worst damaged; they seem to have soaked up most of the rain water; still they'd make a good disposable book on a train or plane-trip.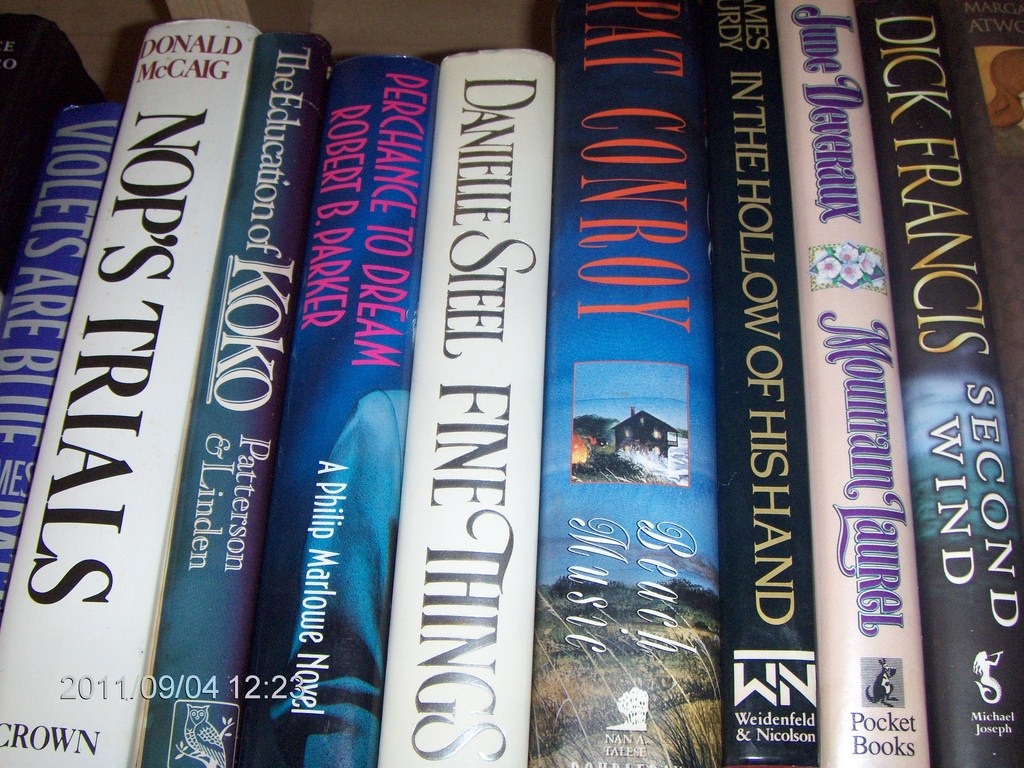 Danielle Steel! Not my style, but widely read by some.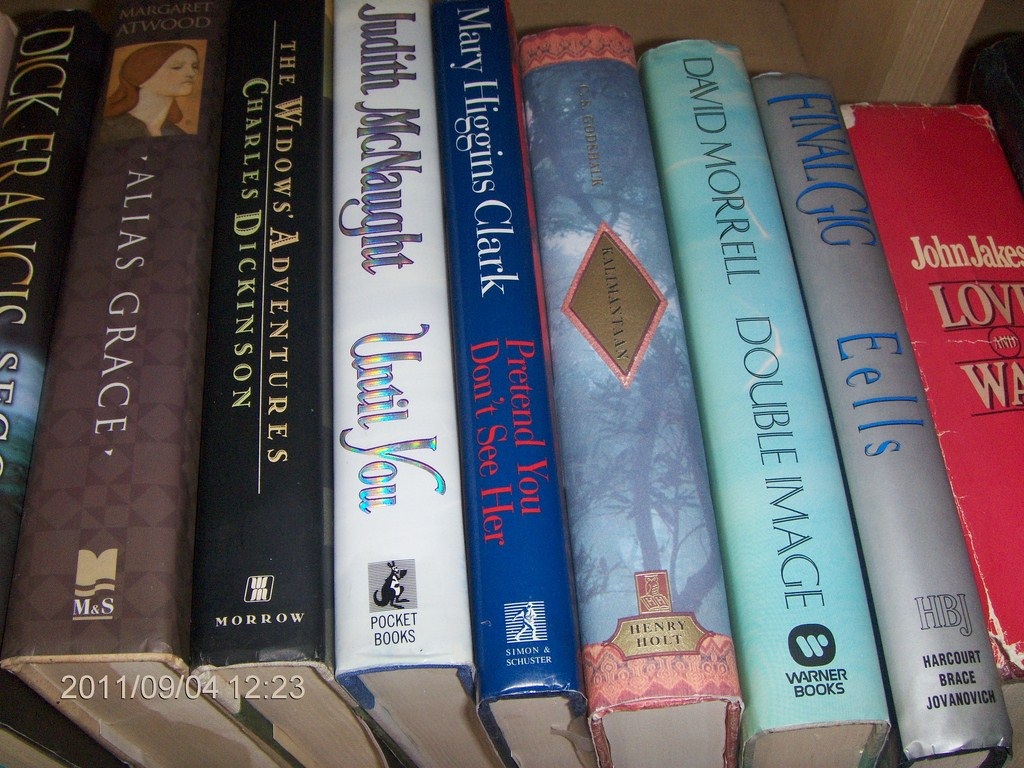 Tell @MargaretAtwood that you saw one of her books here.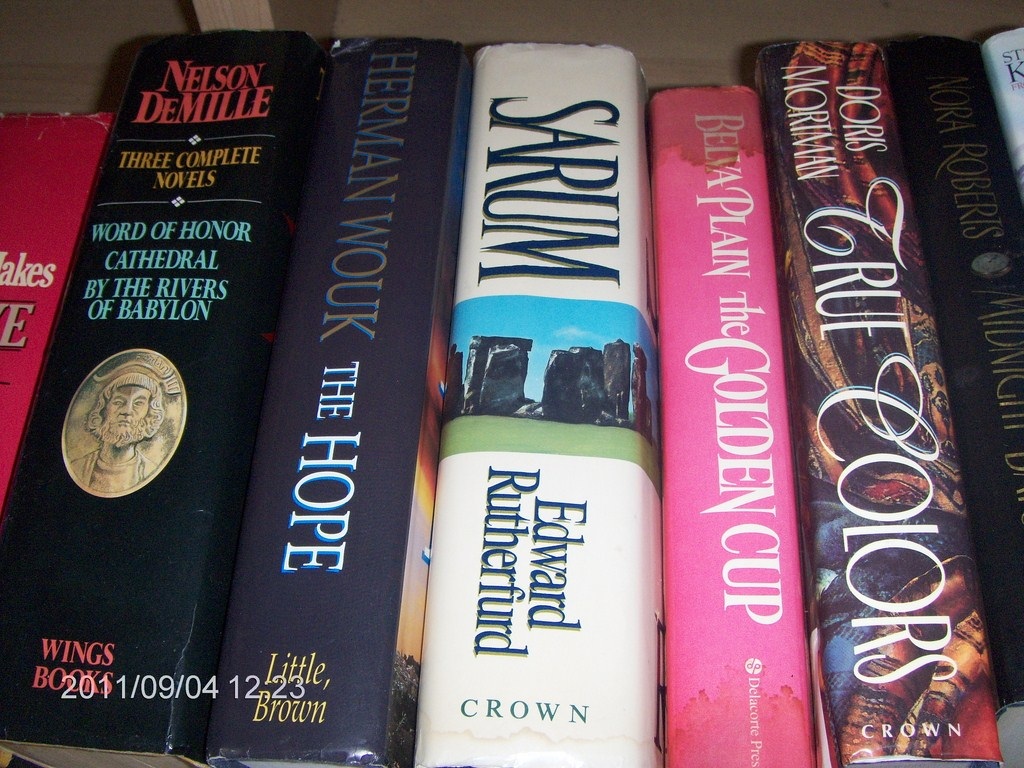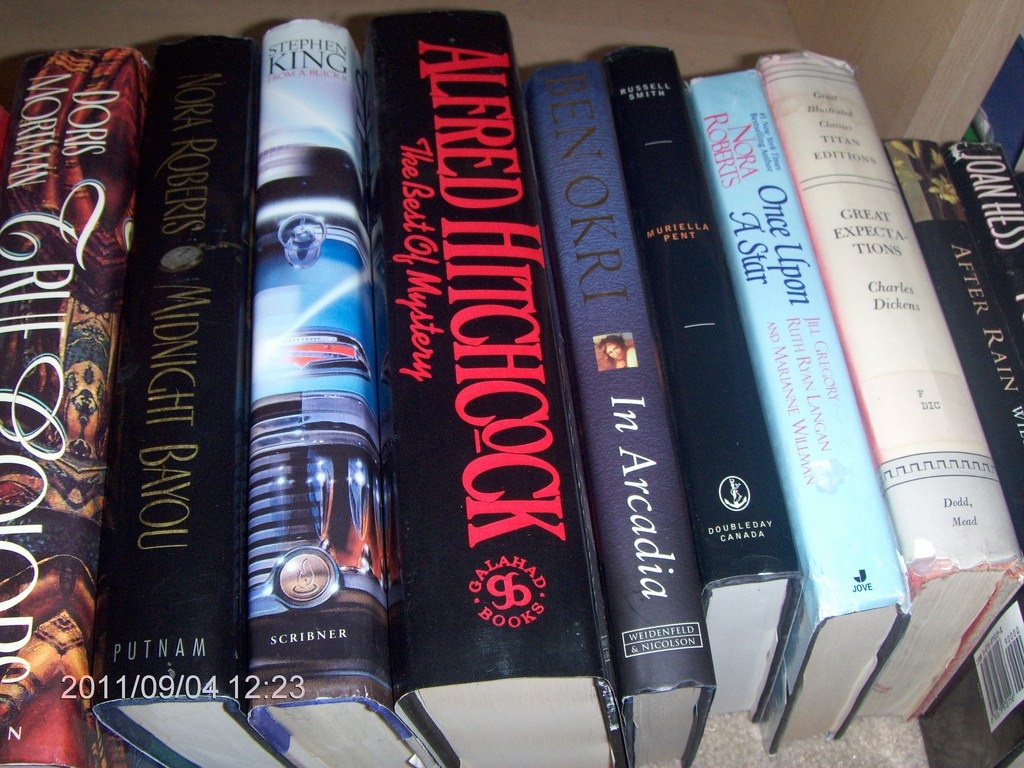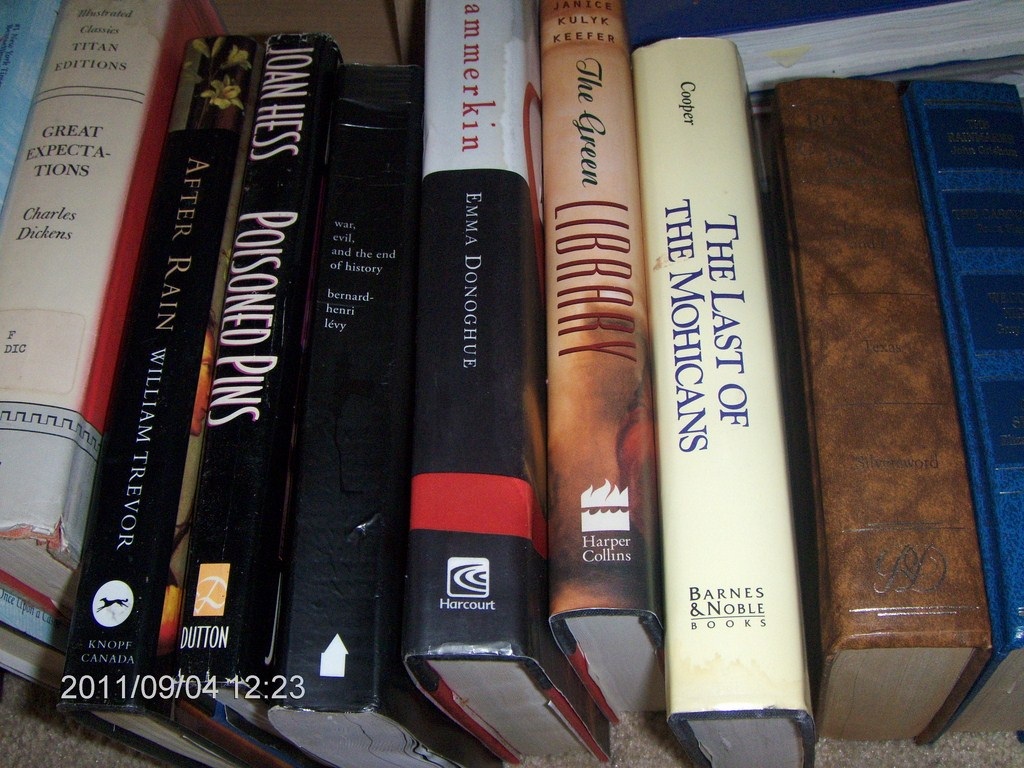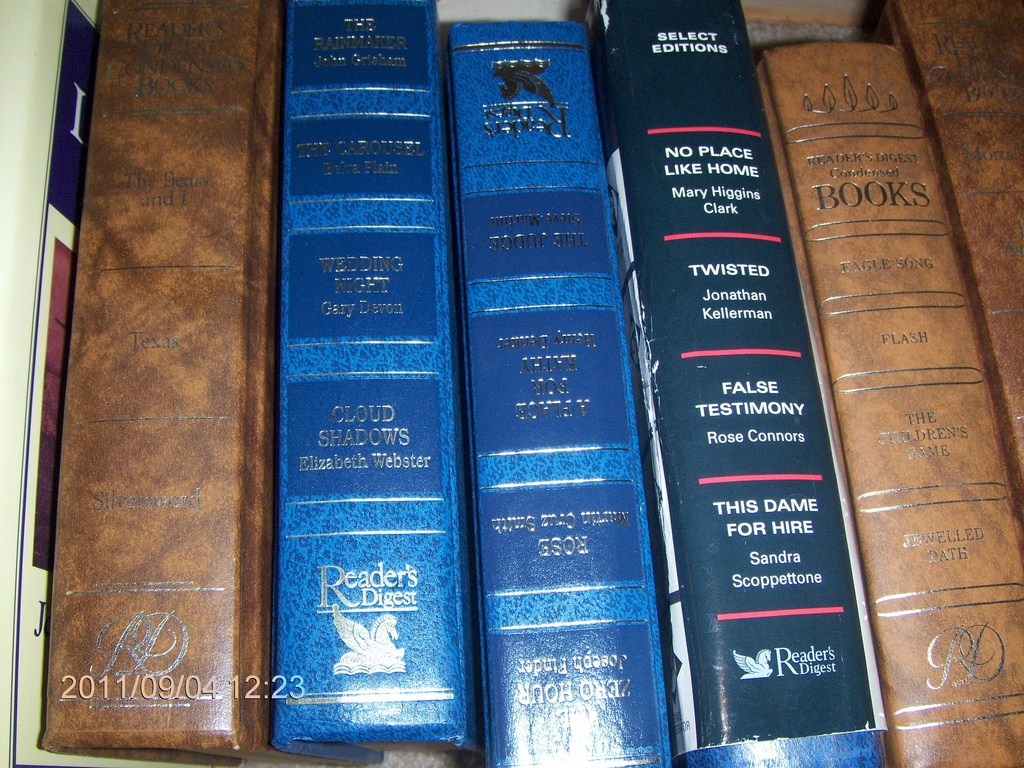 Here come the Readers Digest condensed books; not all the titles are legible.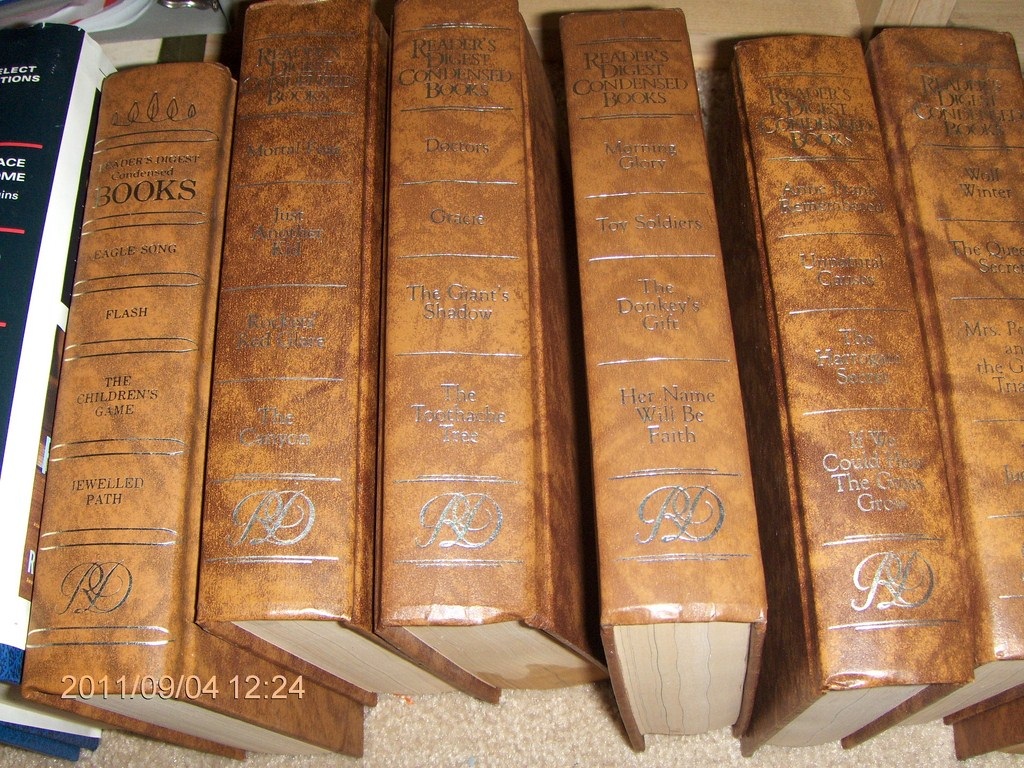 People despise RDC books, but I think that they make great traveling companions, and when you're finished with one, you can leave it on a seat for someone else to enjoy.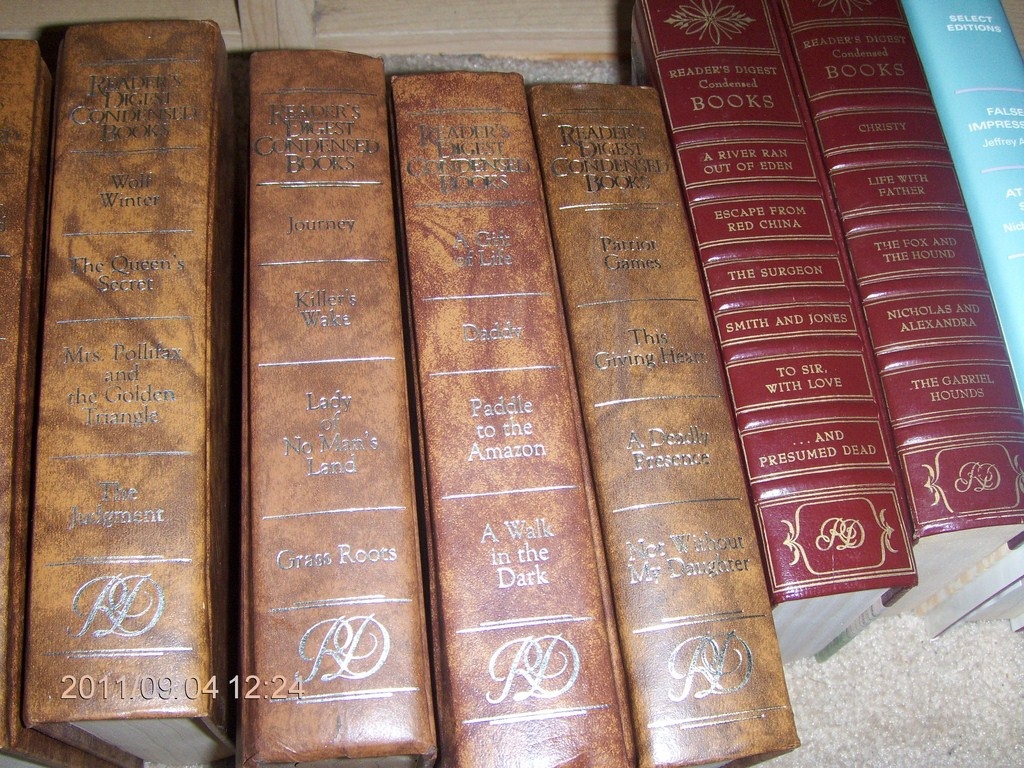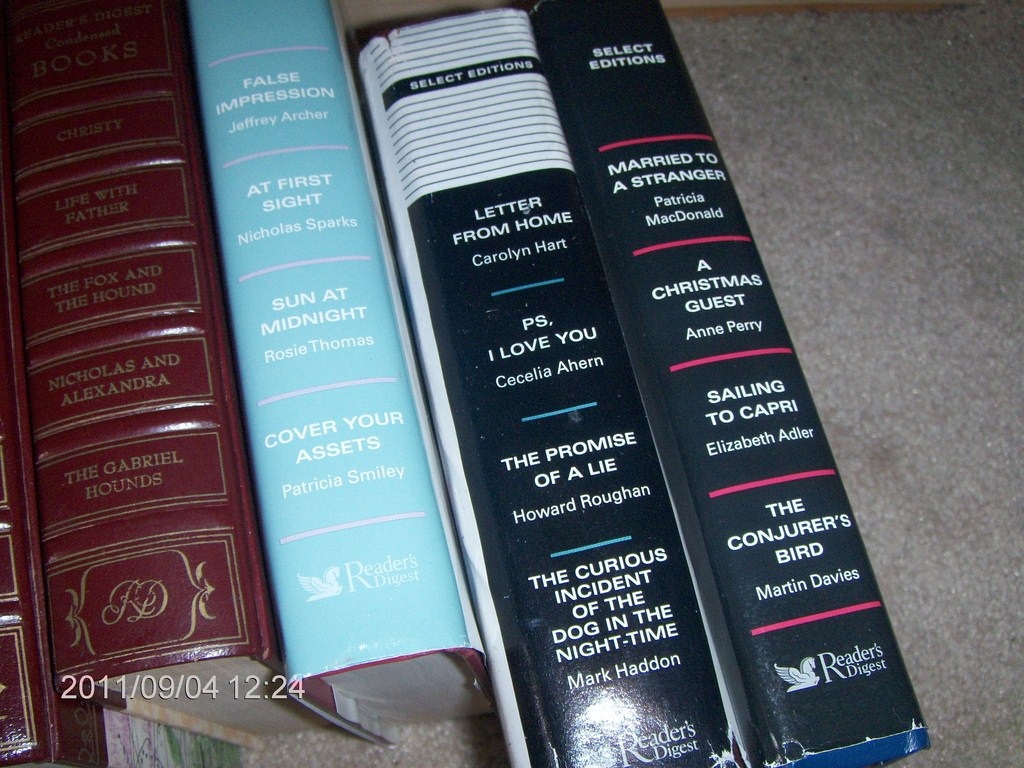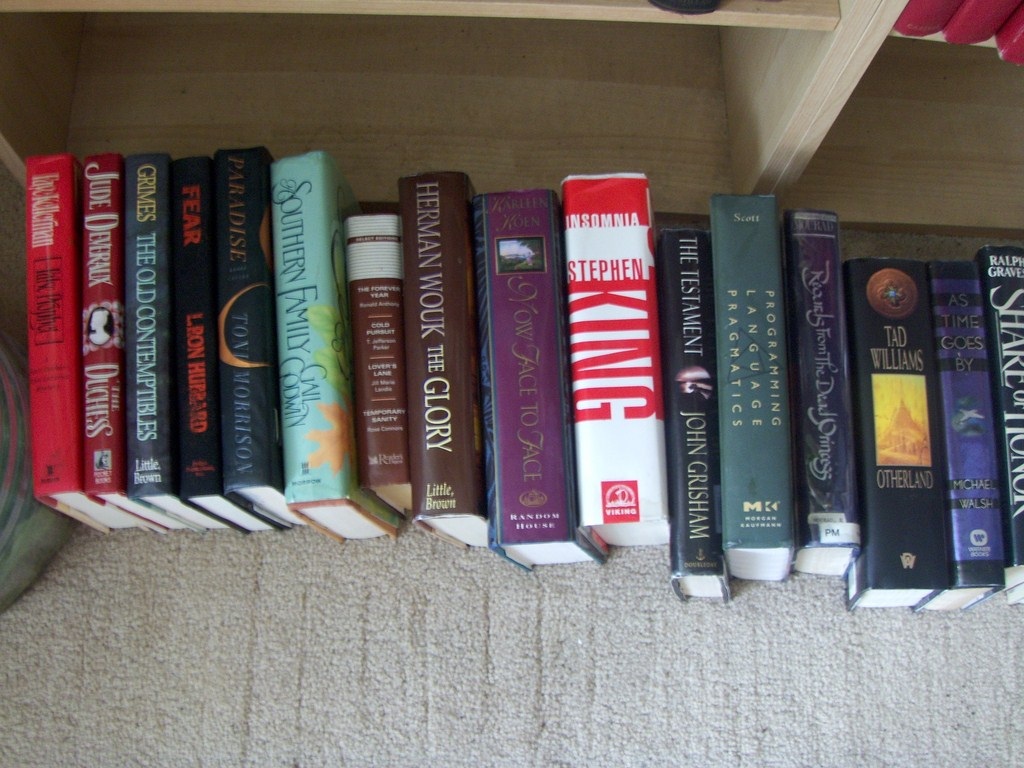 Here's a another pass, trying to make legible a few more titles.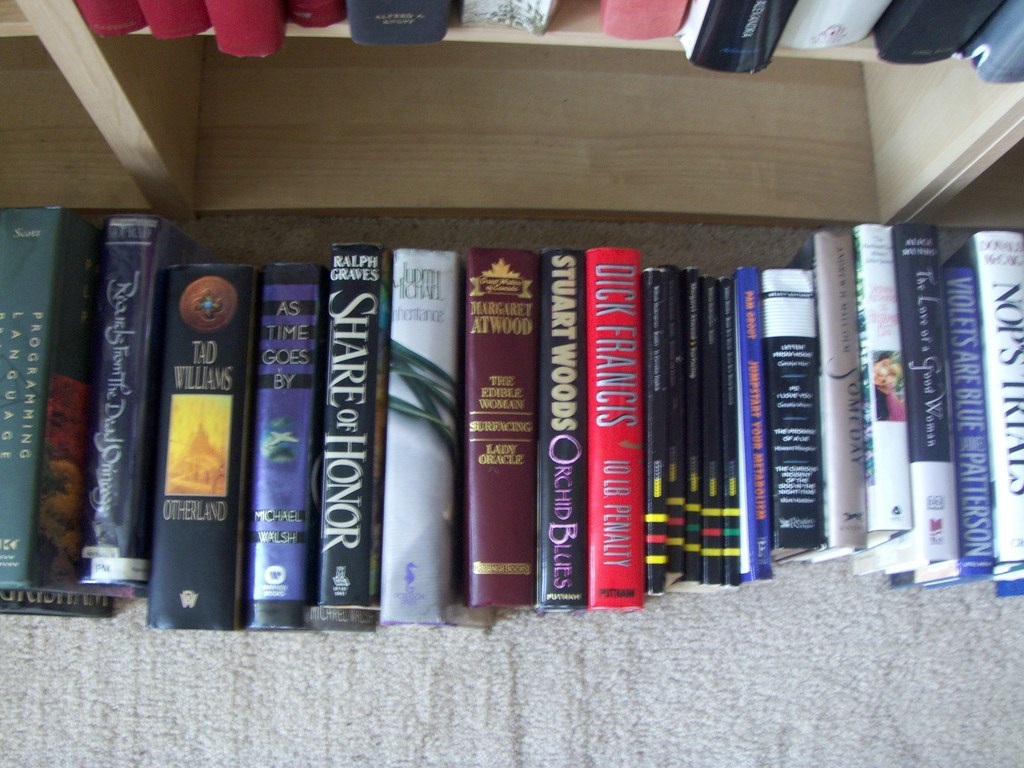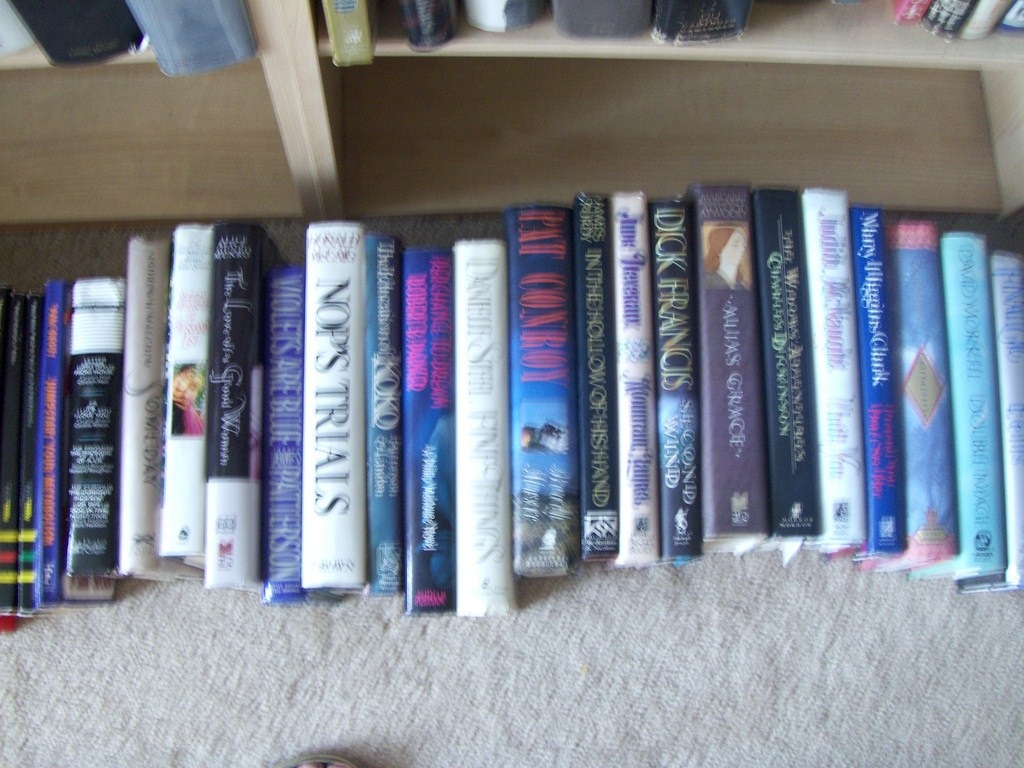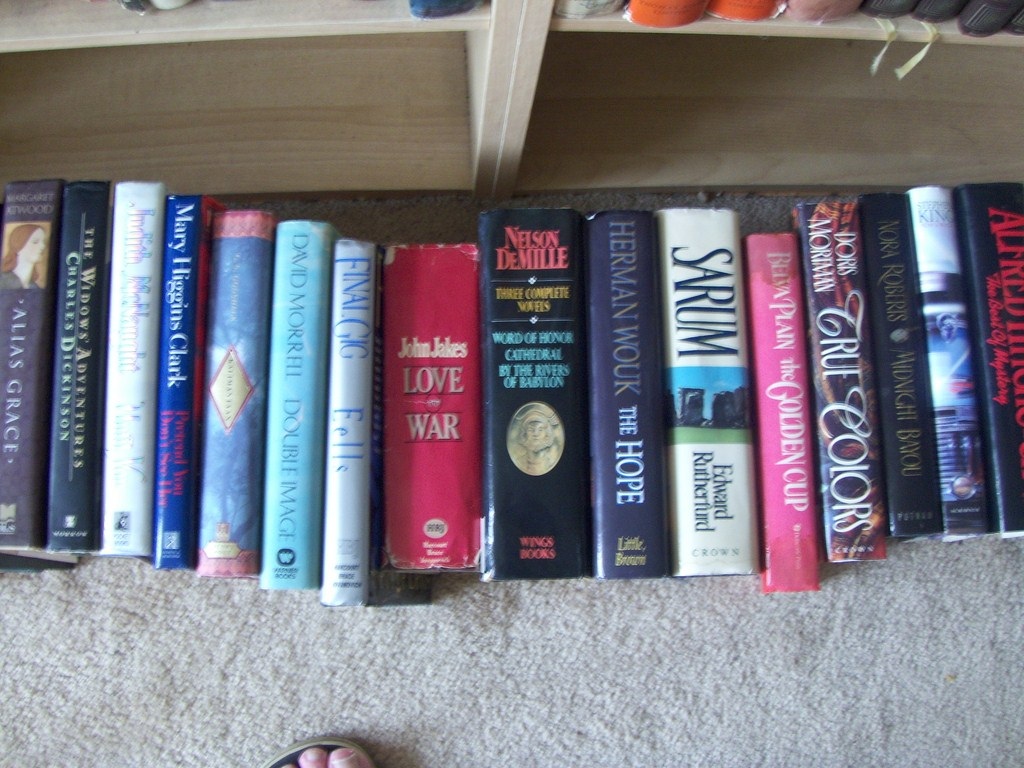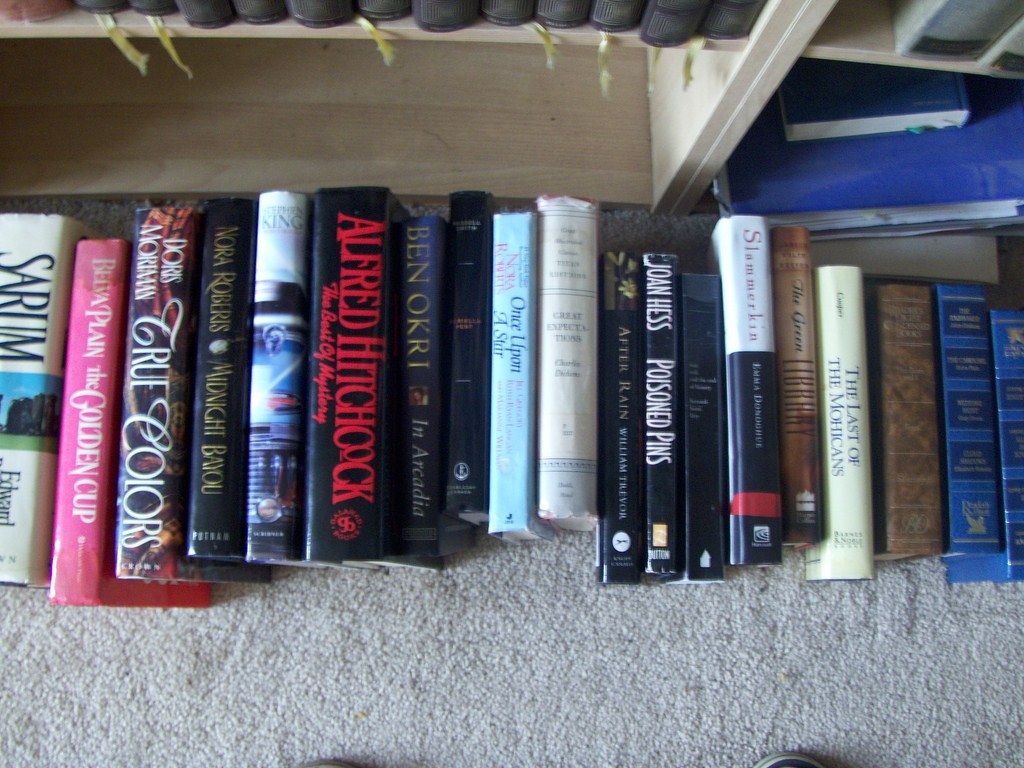 And here we are, all the books except the Readers Digest condensed books, stitched together in one photo.




Loading





416-993-4953 CPRGreaves@gmail.com
Toronto, Thursday, August 27, 2015 11:09 AM
Copyright © 1996-2015 Chris Greaves. All Rights Reserved.