416-993-4953

32 Grenville Street M4Y 1A3
Roycroft Park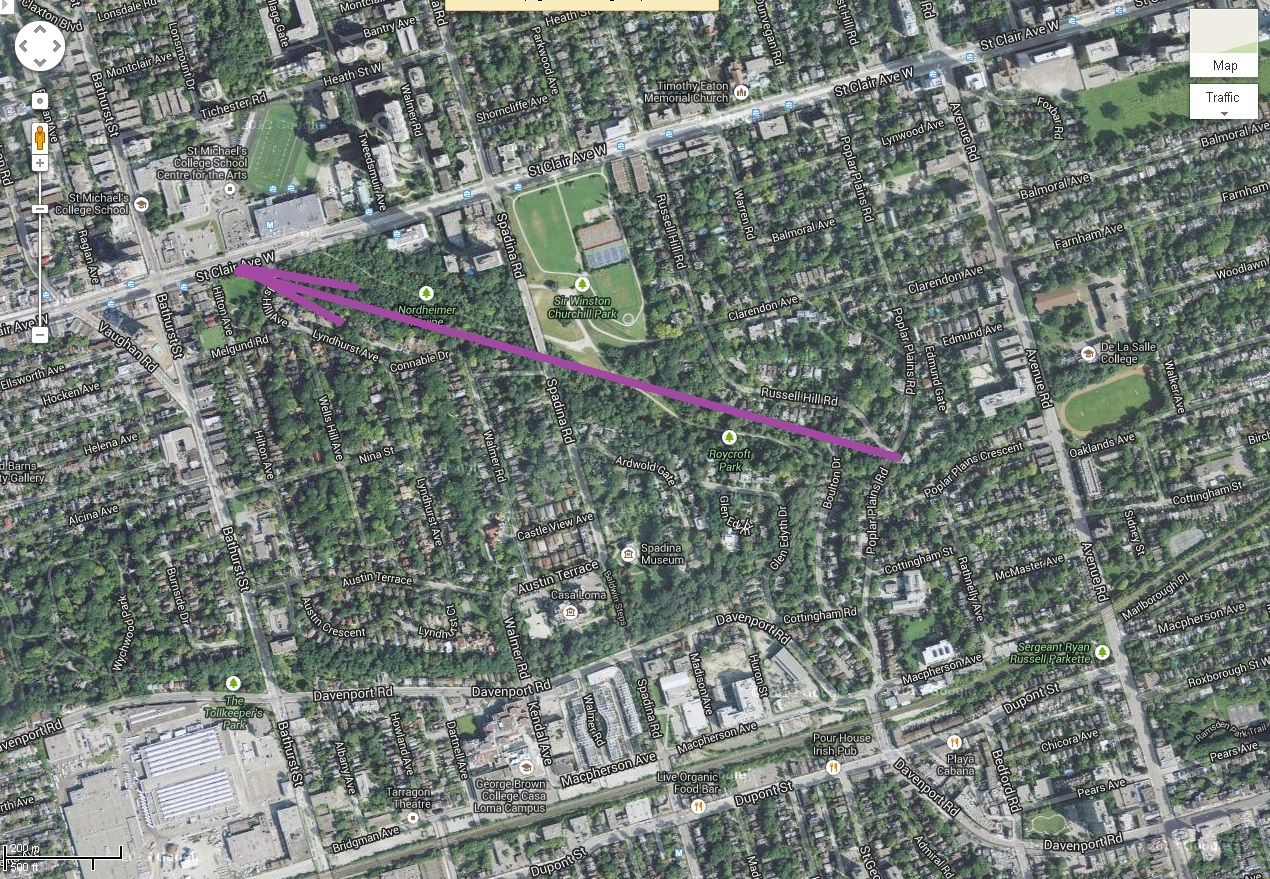 I set off to walk from Bay and College streets to St Clair, using a park trail I had spotted yesterday on Google Maps. I came home by TTC, but the walk (stroll more like it!) was 60 minutes.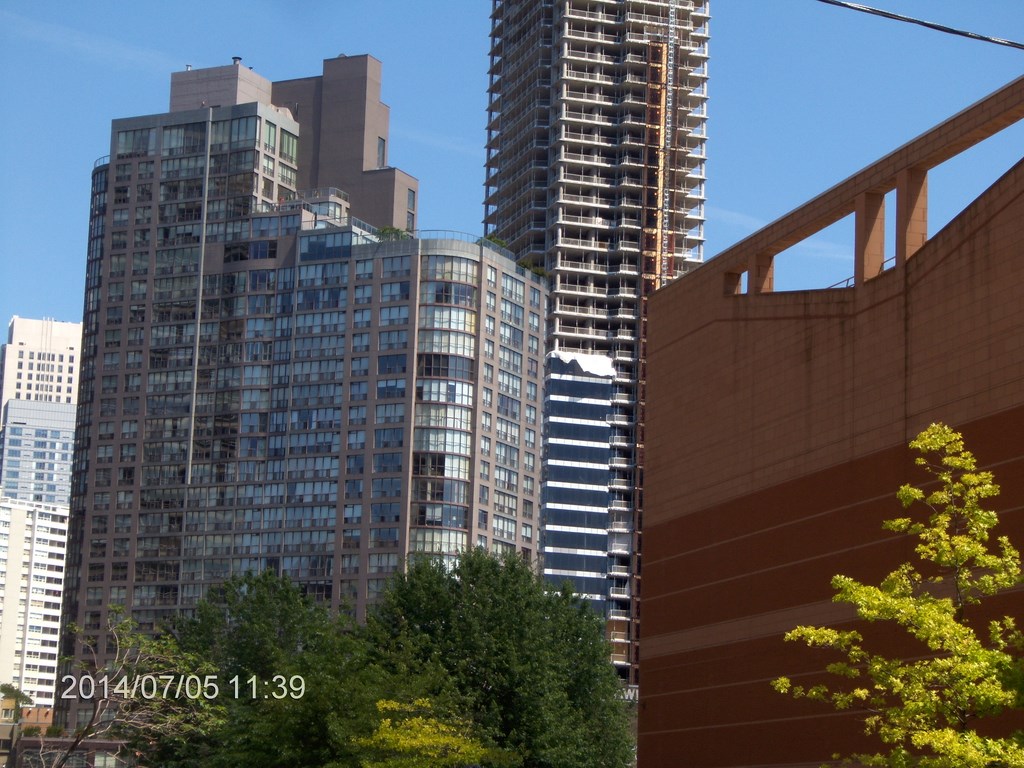 I leave the concrete jungle at 11:40 to traverse part of the concrete jungle in search of leafy glades.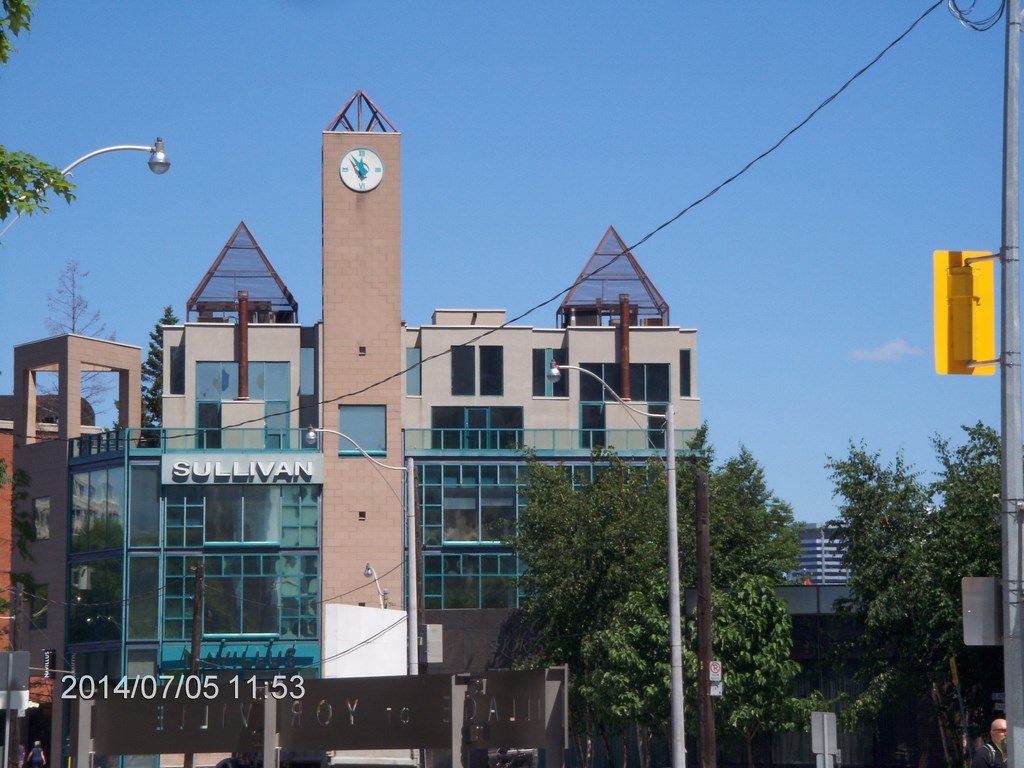 My path lies up Bay street to Davenport; Here I approach that intersection, ready to head West.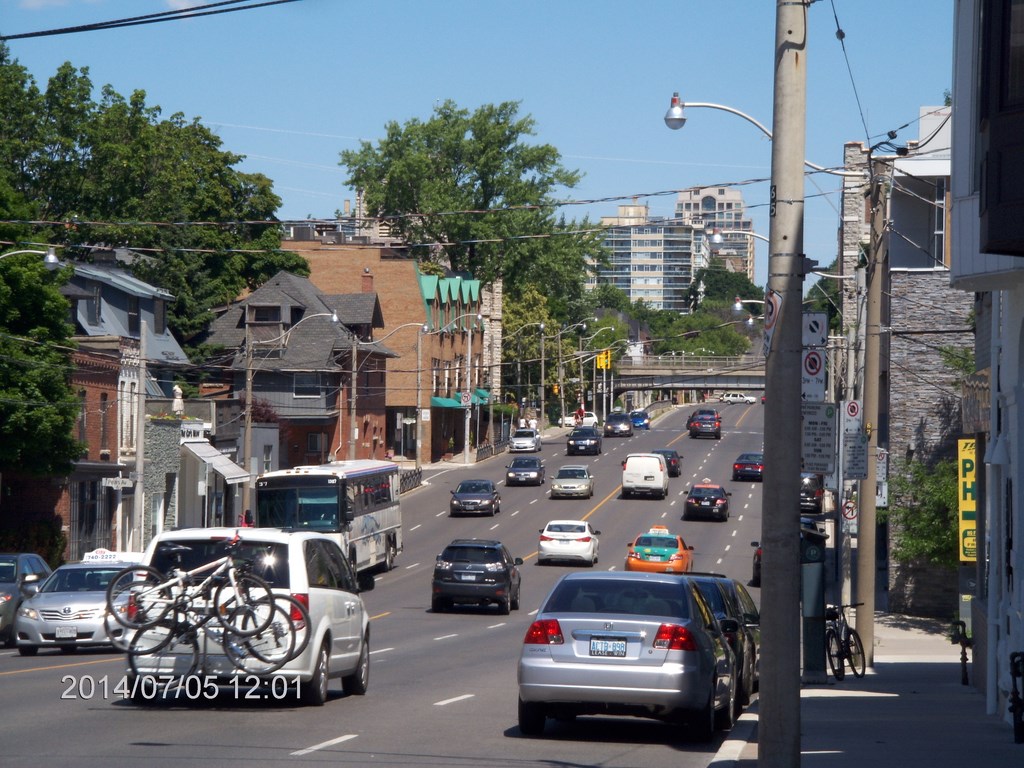 I cross Avenue Road. Here is the view to the north.
I rather think that those tall buildings, top centre of the photo, are on St Clair Avenue – my destination is on St Clair but further west.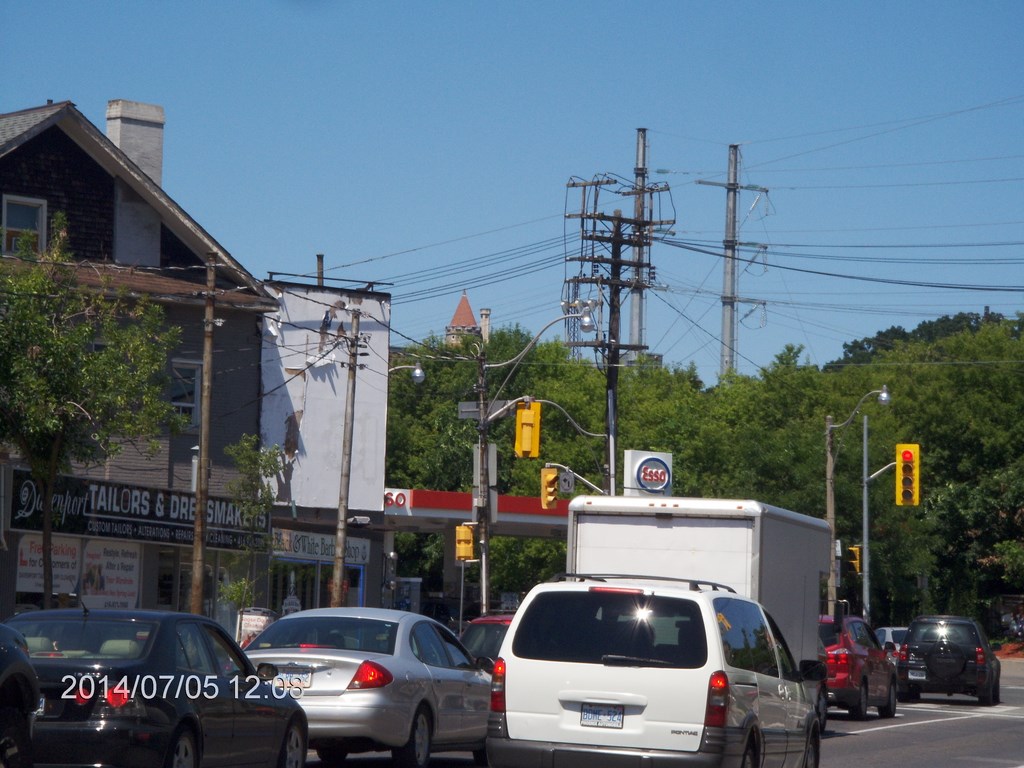 Here I am at the corner of Davenport and Dupont, I think.
Casa Loma peers above the Esso gas station.
Not far to go now.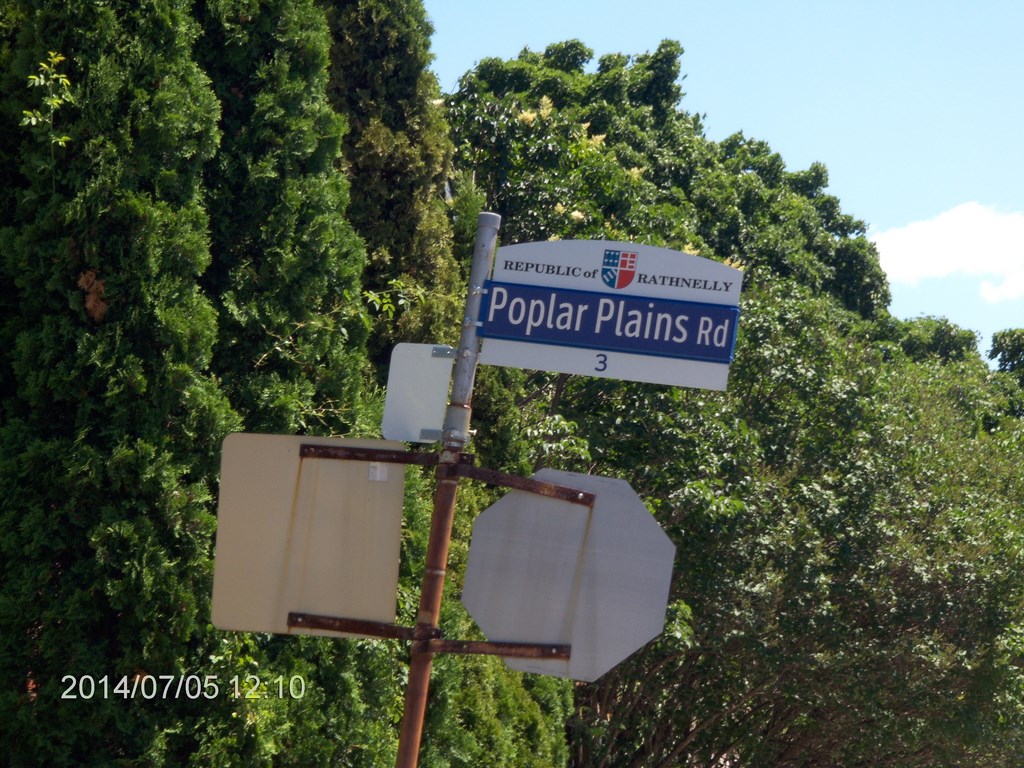 I cross under the rail line and take the road to the right "Poplar Plains Road".
I am now in the Republic of Rathnelly!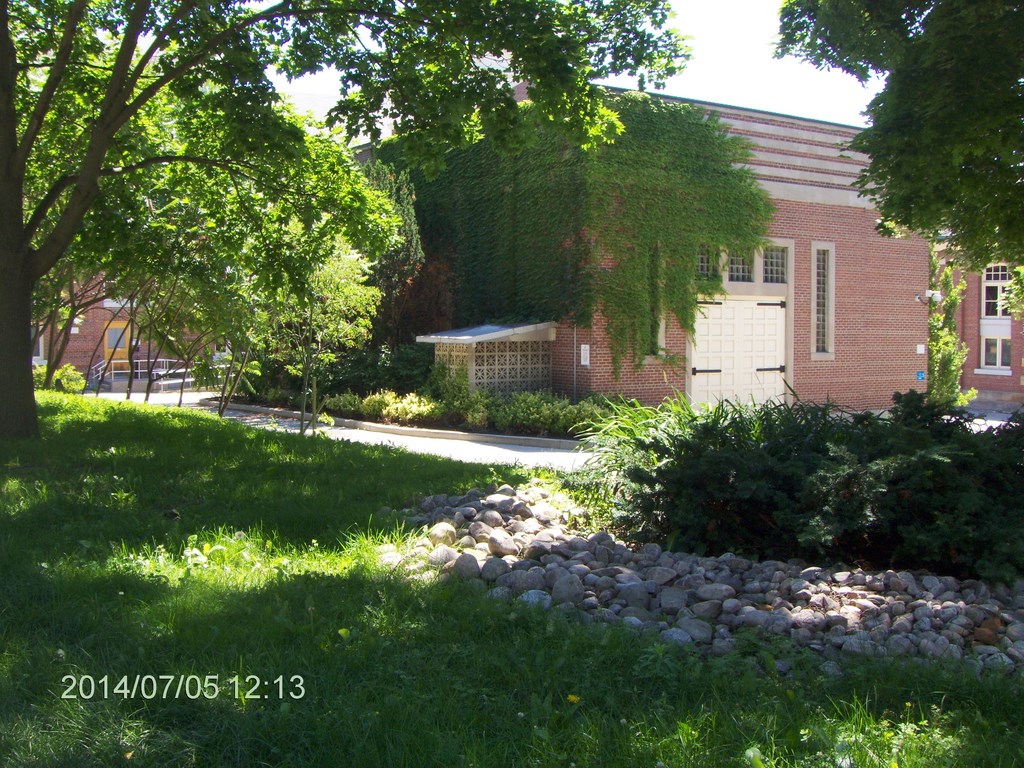 Past the pumping station.
I wonder how many of these are scattered throughout Toronto.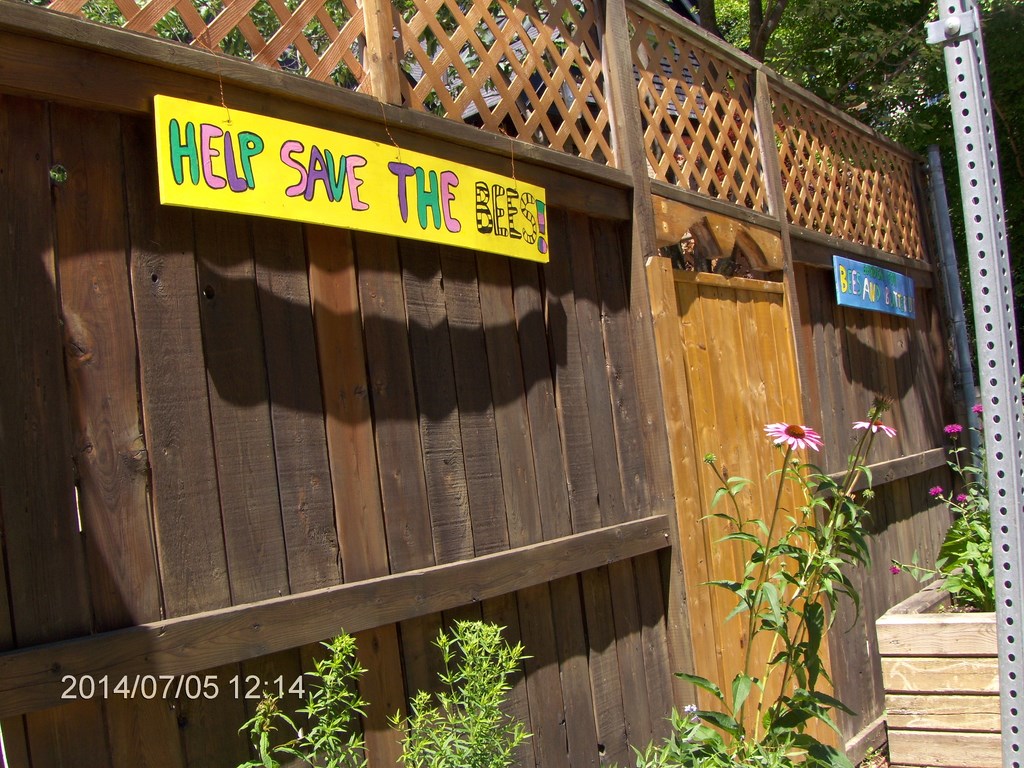 A local school has a Bee And Butterfly Garden.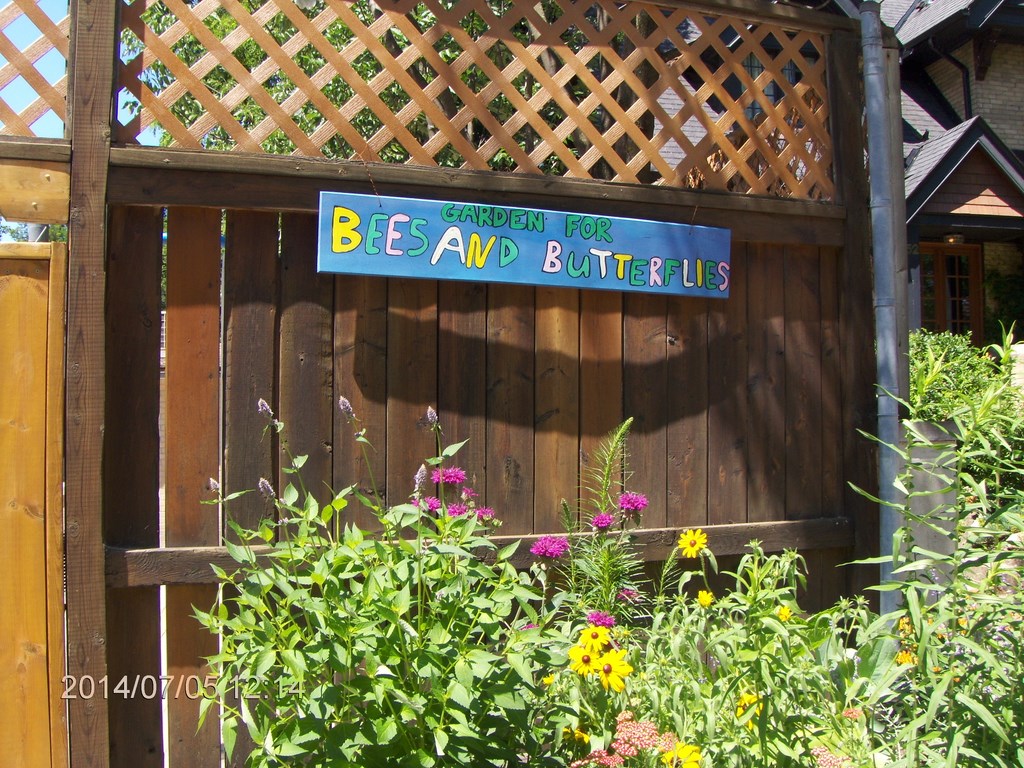 How twee to be a Bee!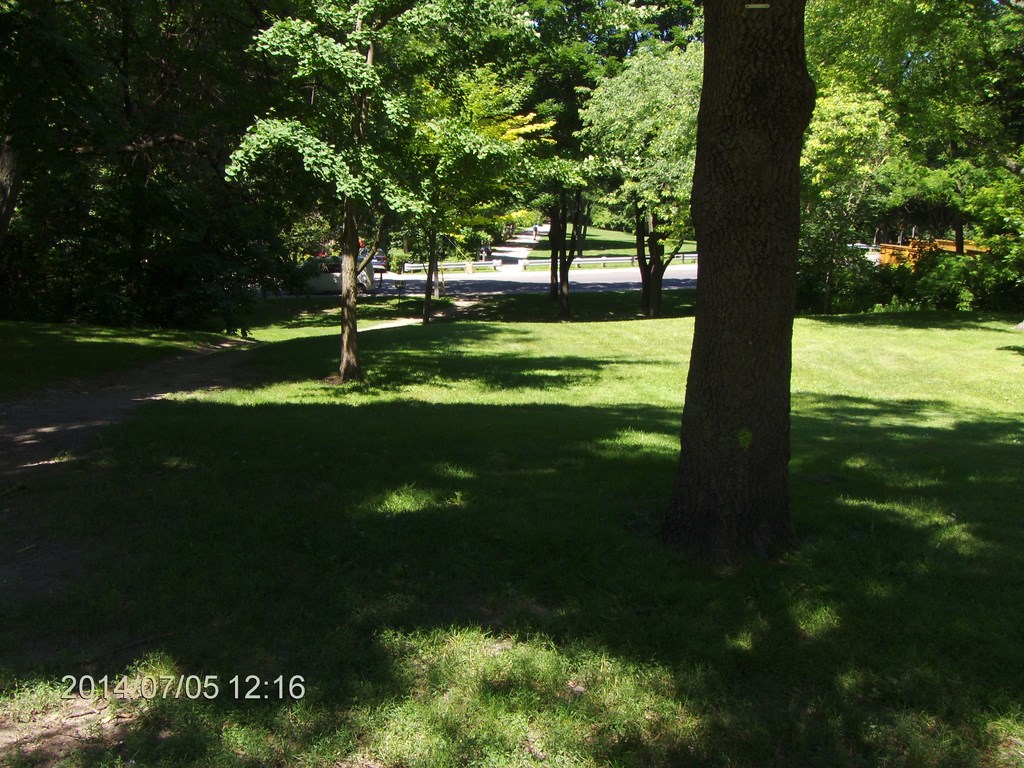 Two minutes later I have climbed to the Poplar Plains entrance to the little Ravine Park.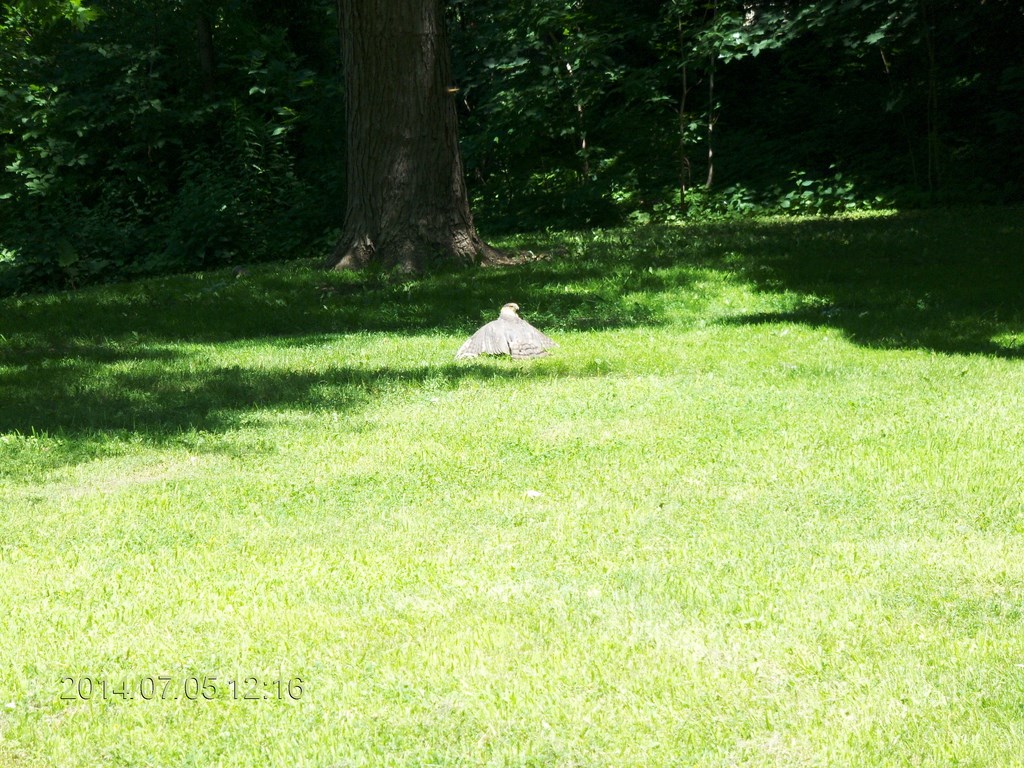 I cross a short park to reach Boulton Drive.
Some kind of eagle is sitting, wings spread.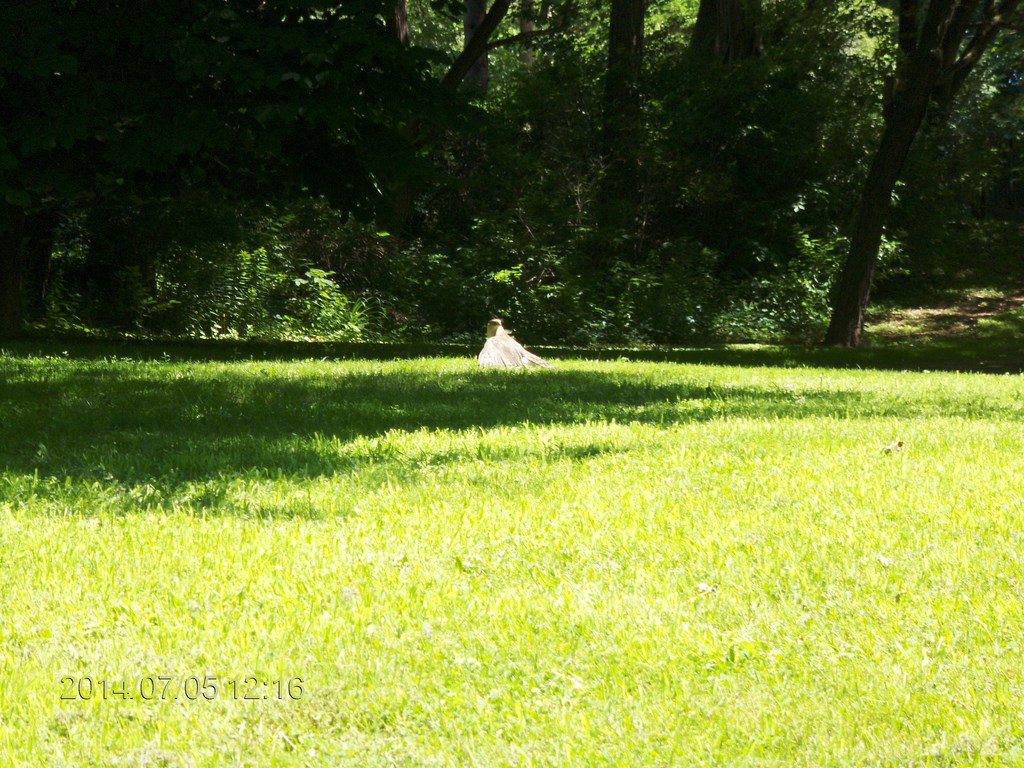 At first I thought it was a turtle, but as I drew within thirty feet of it, it twisted its feathered head and kept a close eye on me.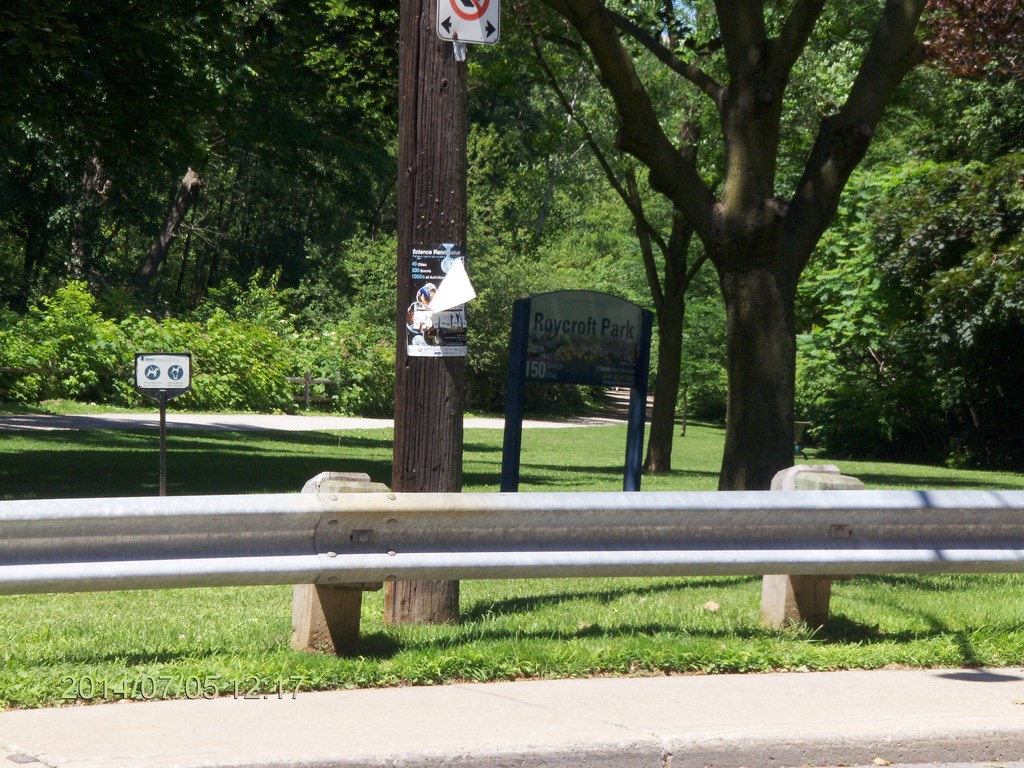 Here I am at Roycroft Park.
The trail heads west behind the sign.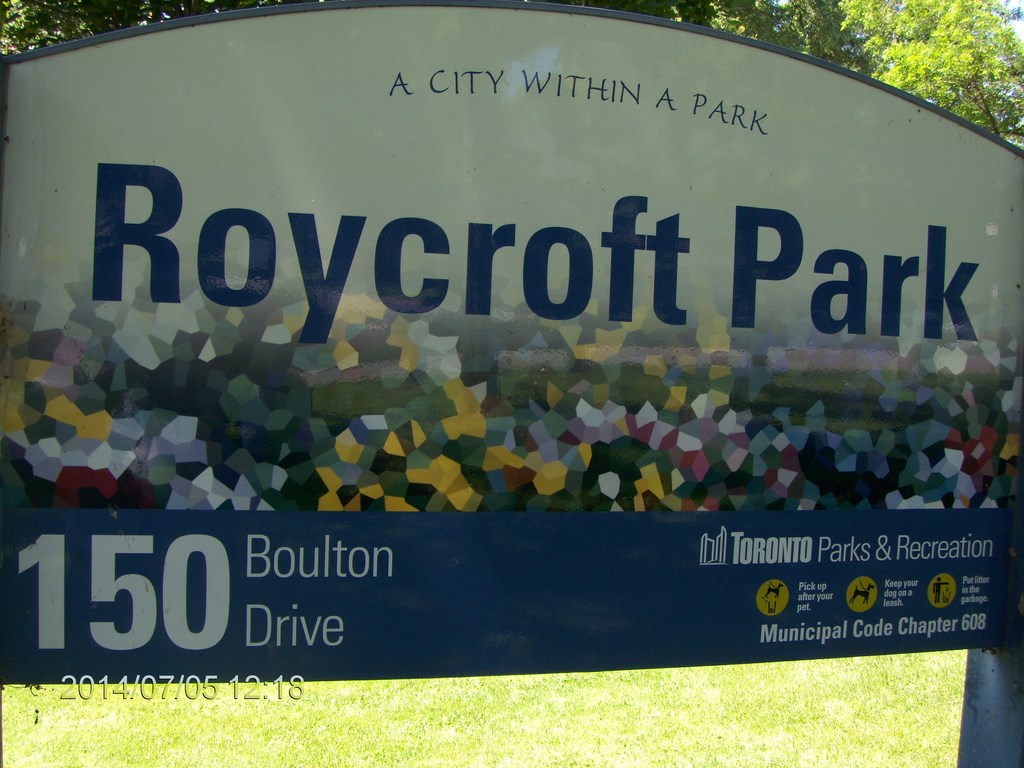 There you go; plug 150 Boulton Drive into your GPS and head on over.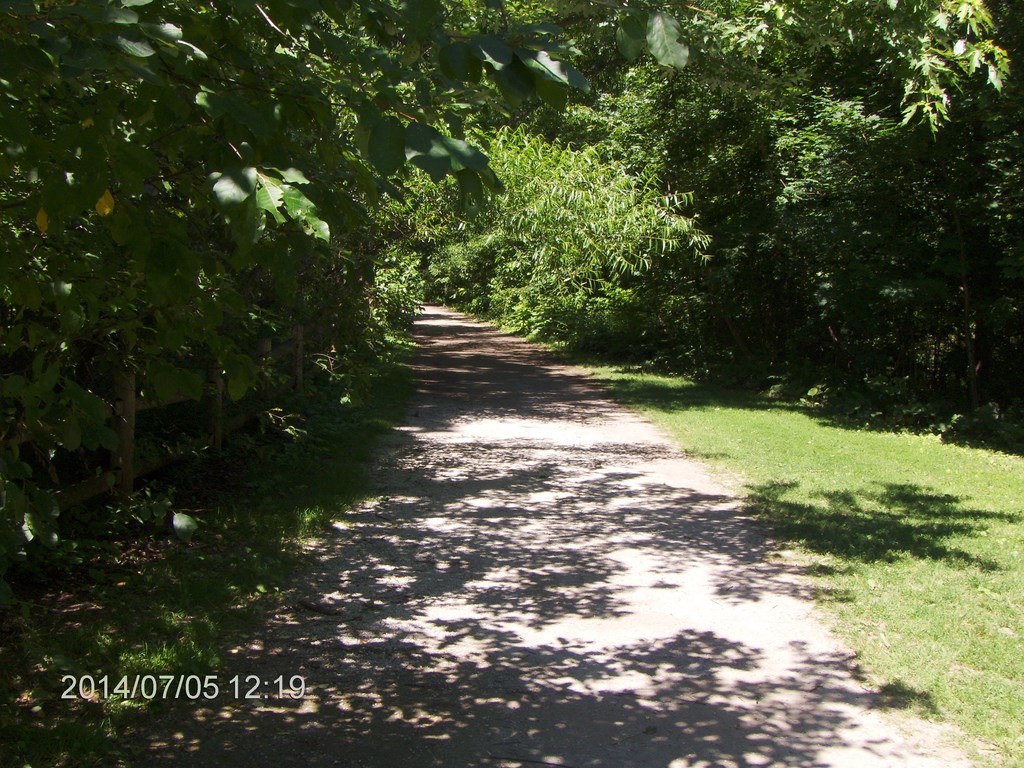 The path is similar to many trails that run along creeks of Toronto.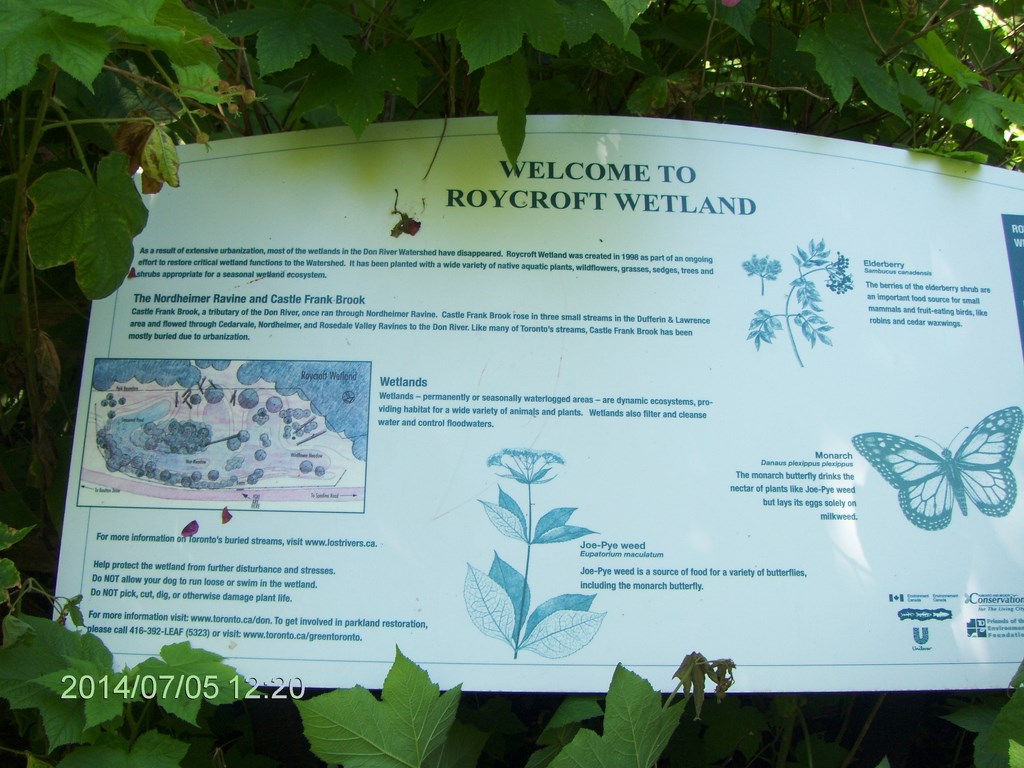 The first of two explanatory signs.
This little brook has been starved of water by the street drainage system.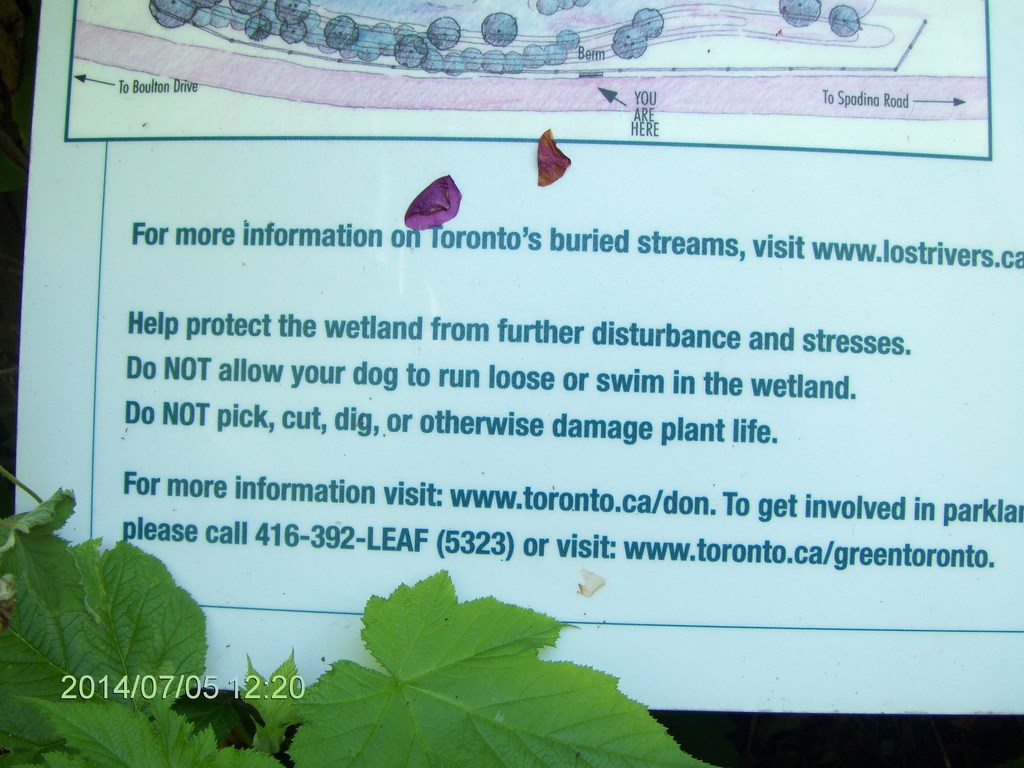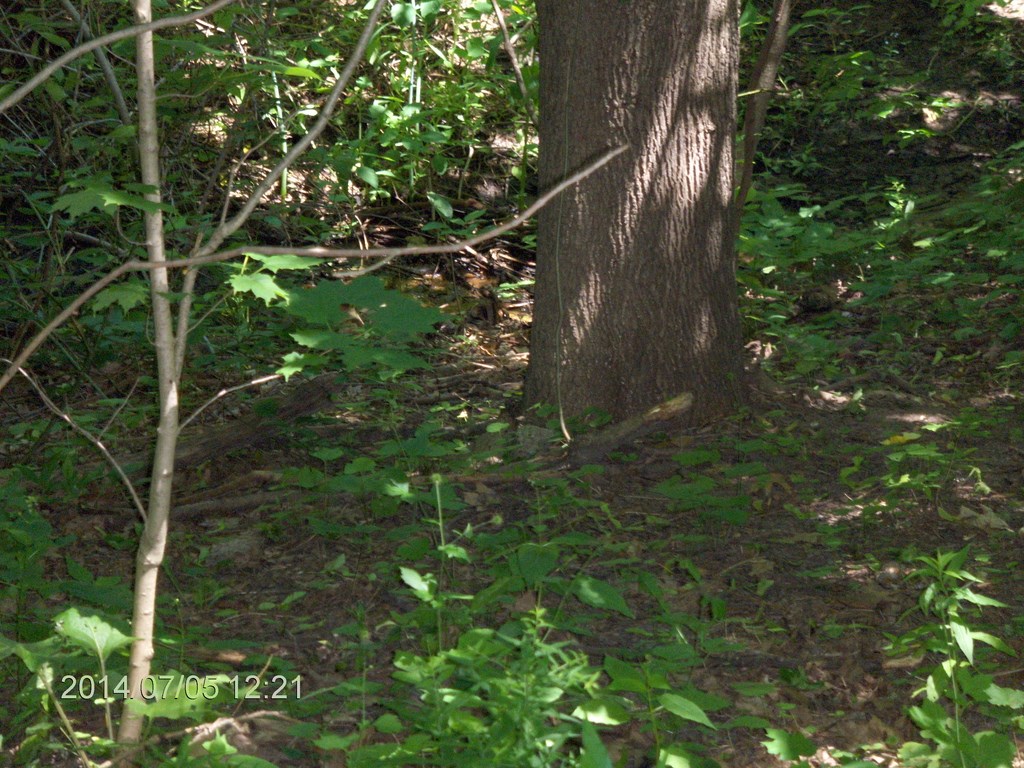 Each side of the path is brown and green. Life slaves away here while I'm at home reading a book.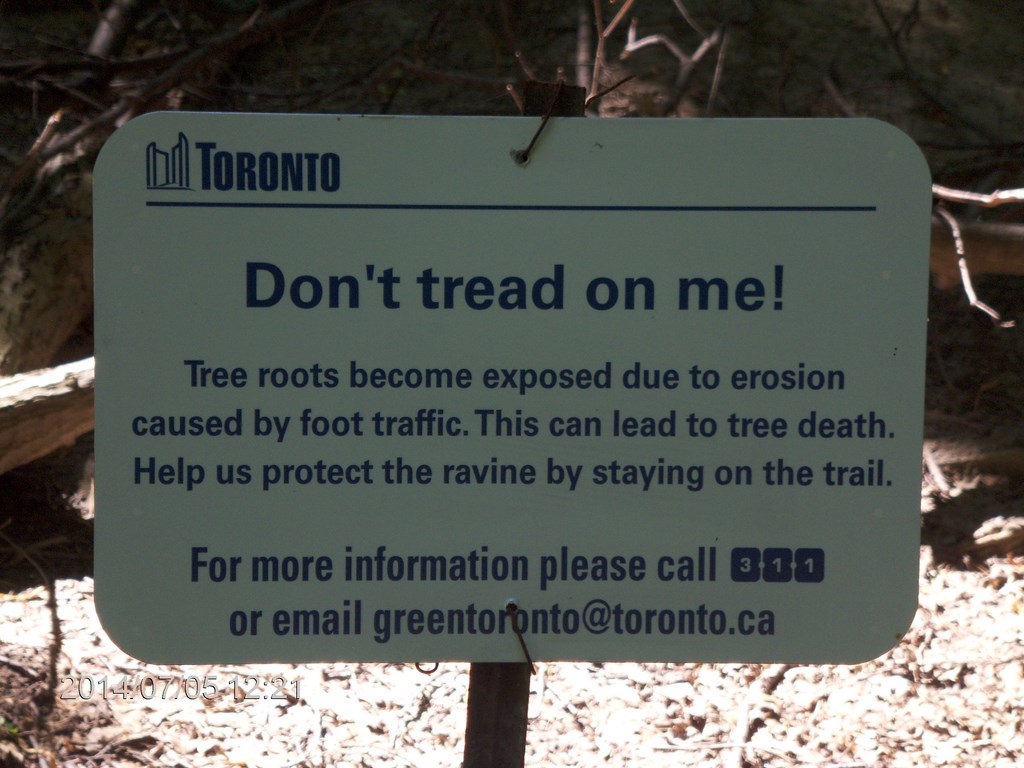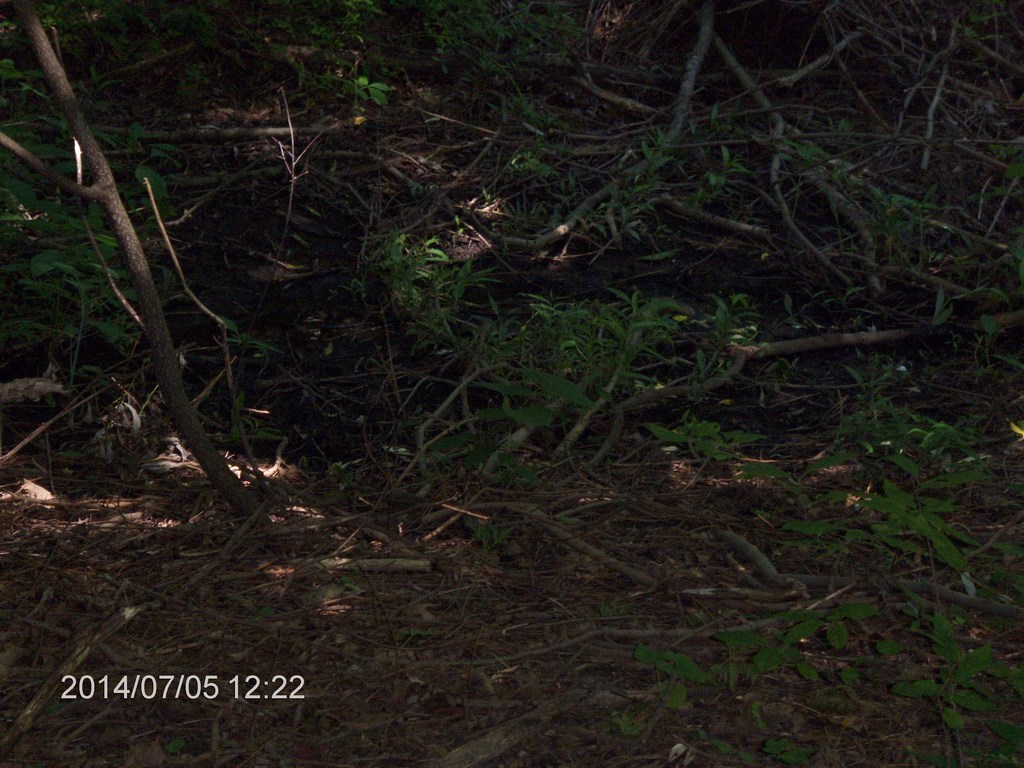 On my right hand side – north of the path – runs a small muddy drainage ditch. I suppose that immediately after a rain storm this becomes a creek.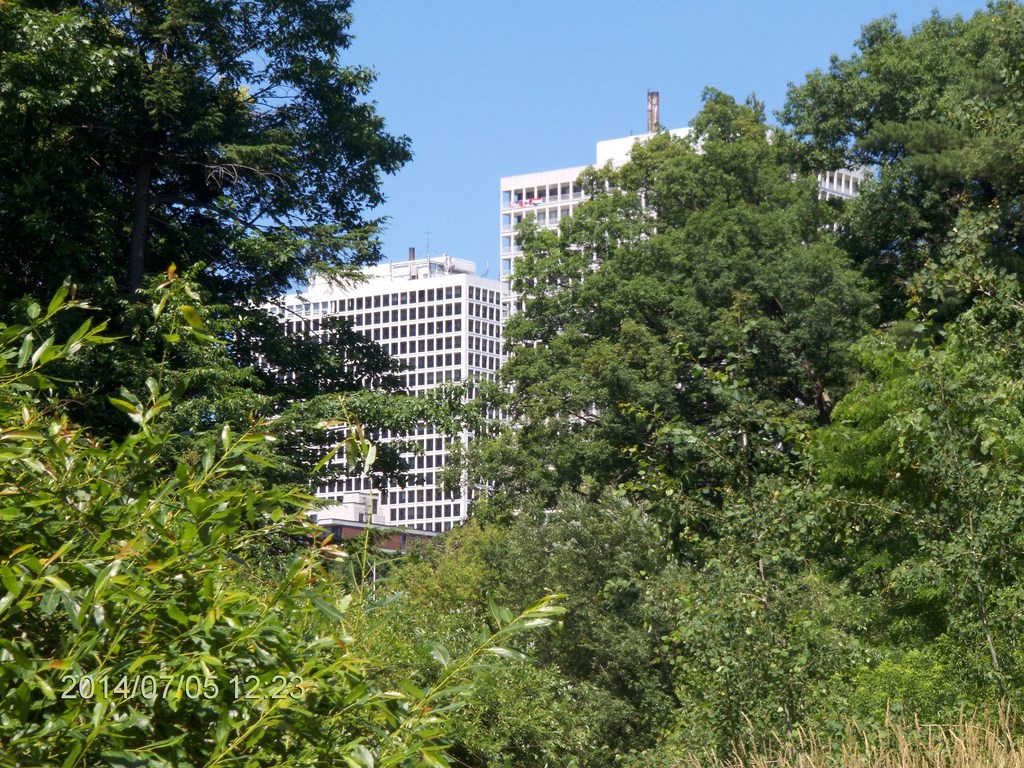 Suddenly I spot the high-rise buildings of St Clair Avenue. Can a coffee shop be far away?
Another wetland sign.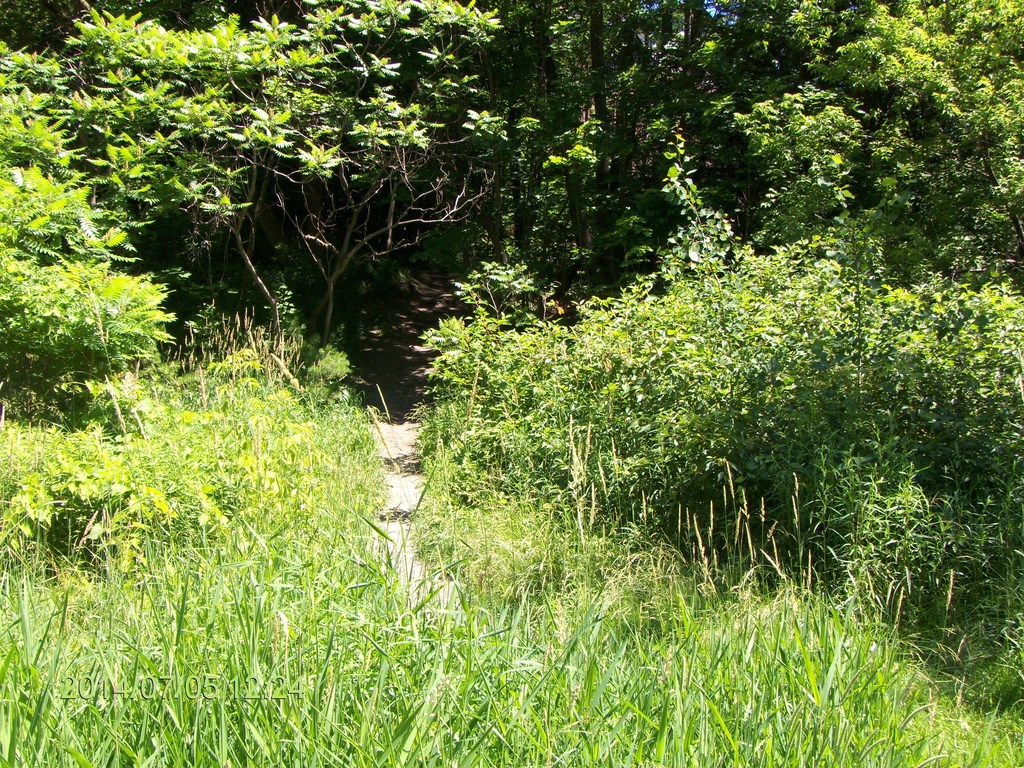 Small trails lead off the main track.
Given that this one is well-worn, my guess is that it leads up to a public street rather than to a private gateway.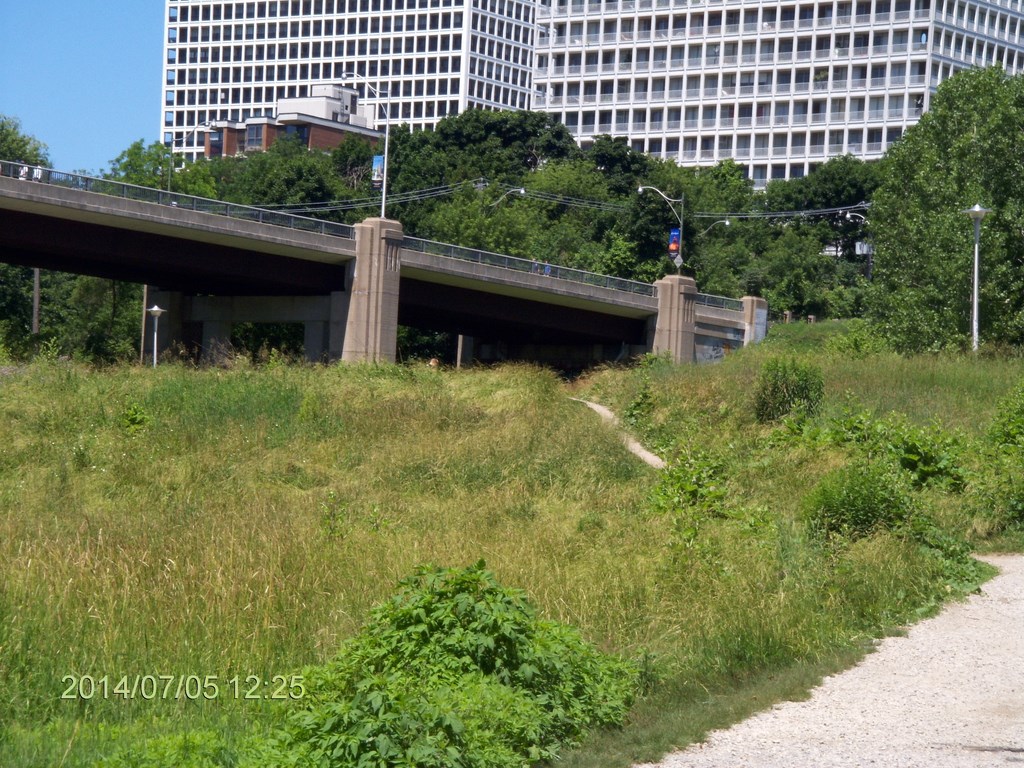 Here is the Spadina Avenue bridge approaching St Clair Avenue.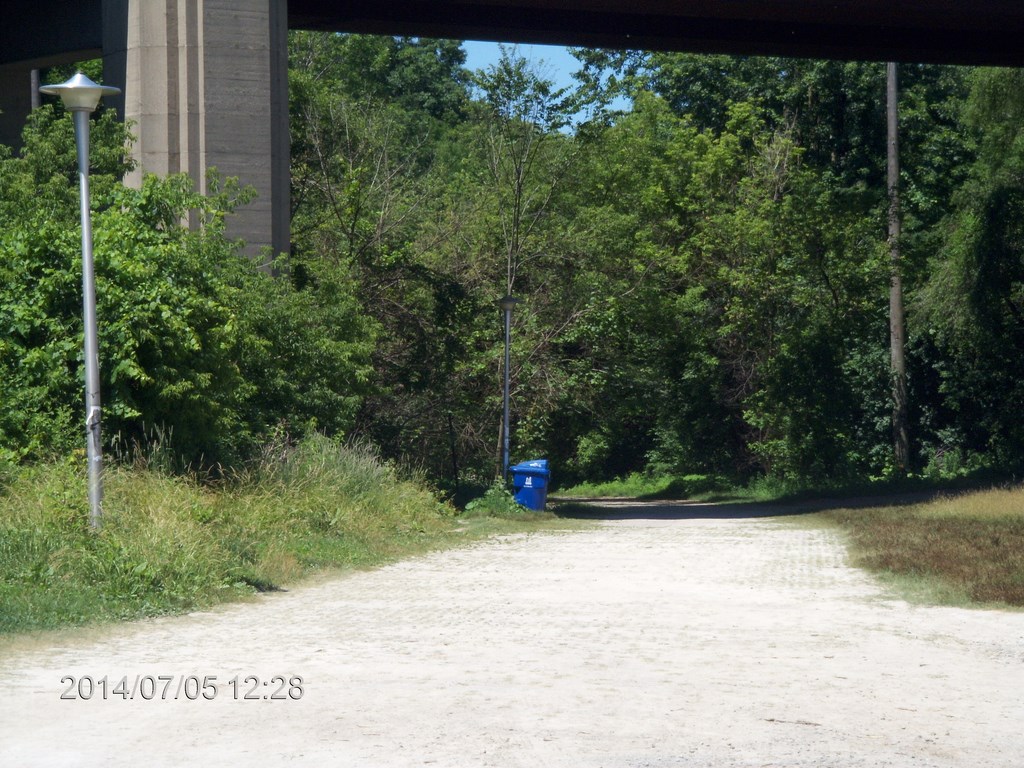 Whenever I come to a fork in the road, I take the left-hand fork to delay my rise to St Clair Avenue.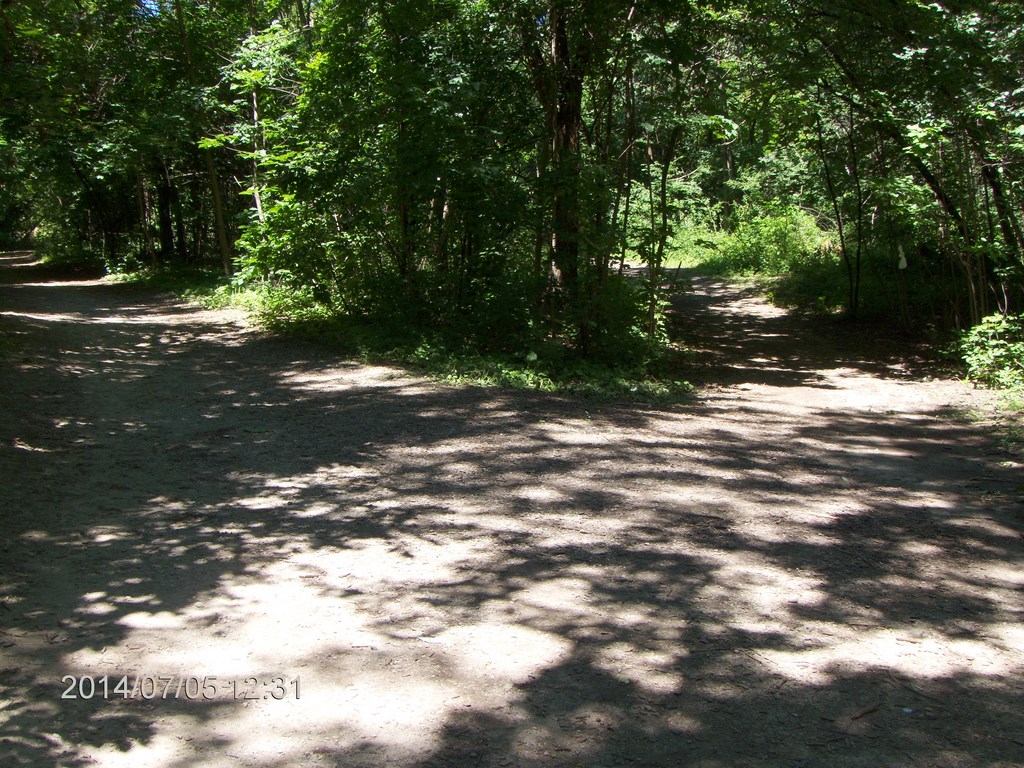 Go Left Young Man!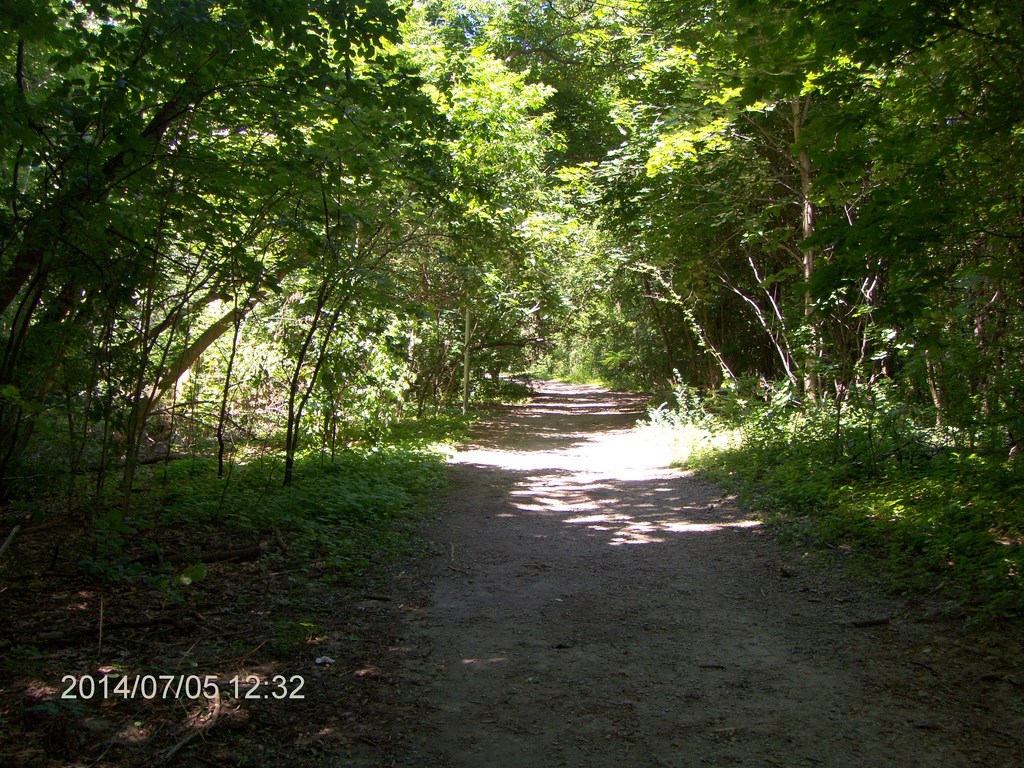 There is so much shade that I remove my hat.
How pleasant.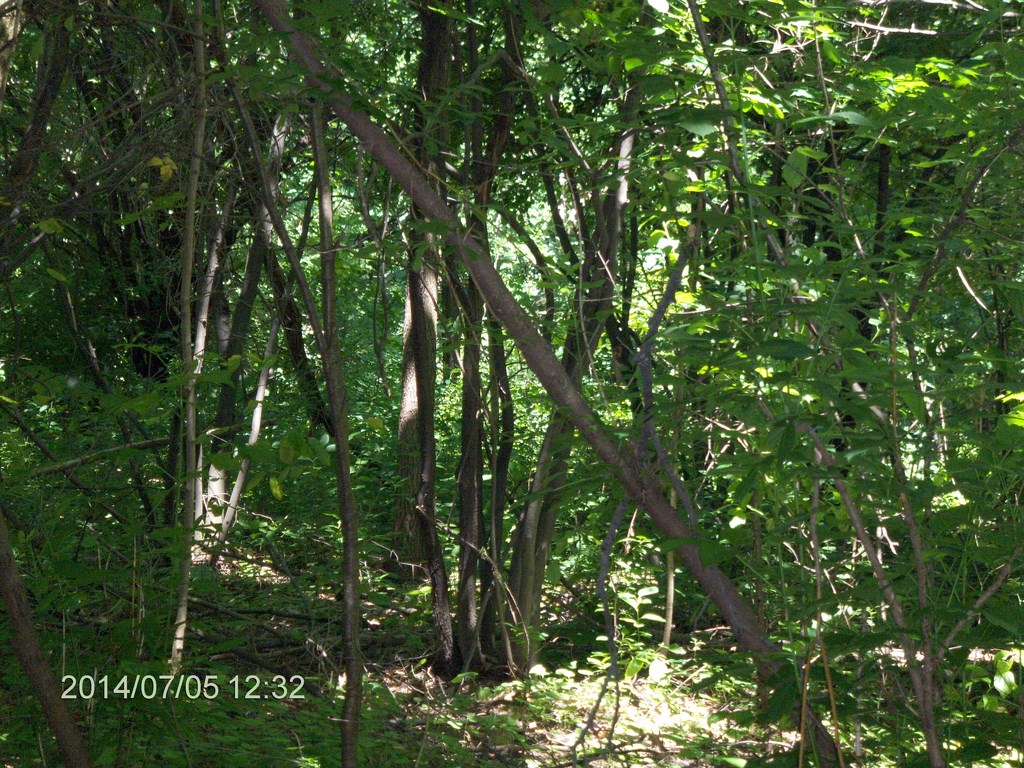 To each side the young trees struggle to win the harvest of photons.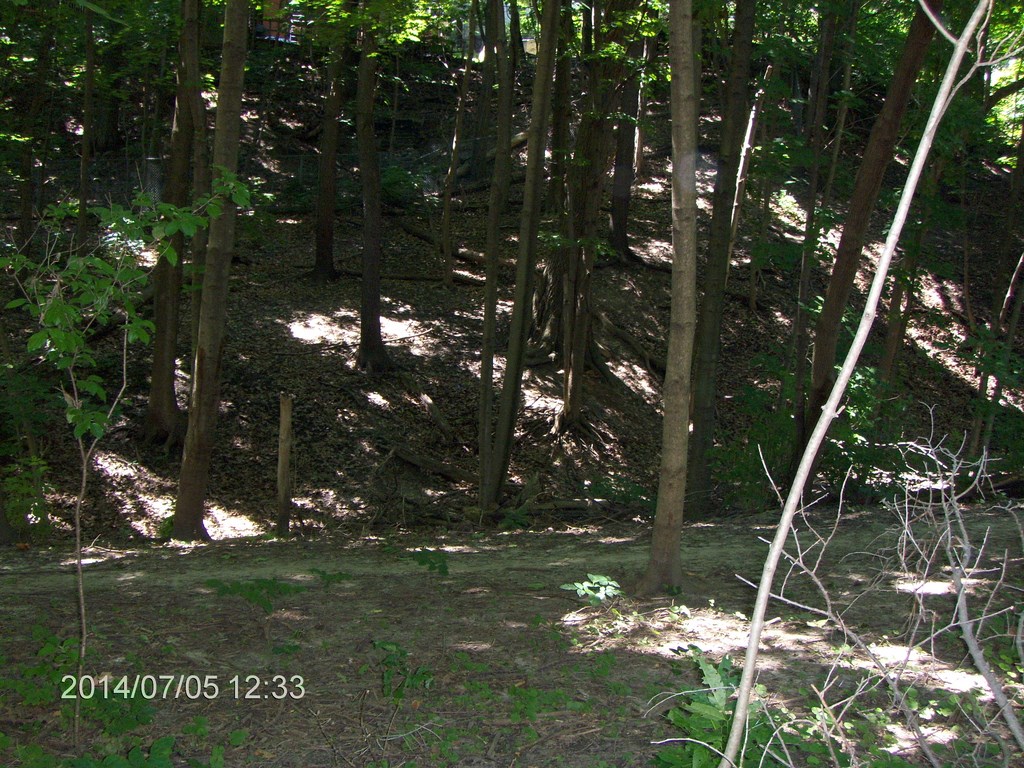 On the south side is another creek, pretty well dry today.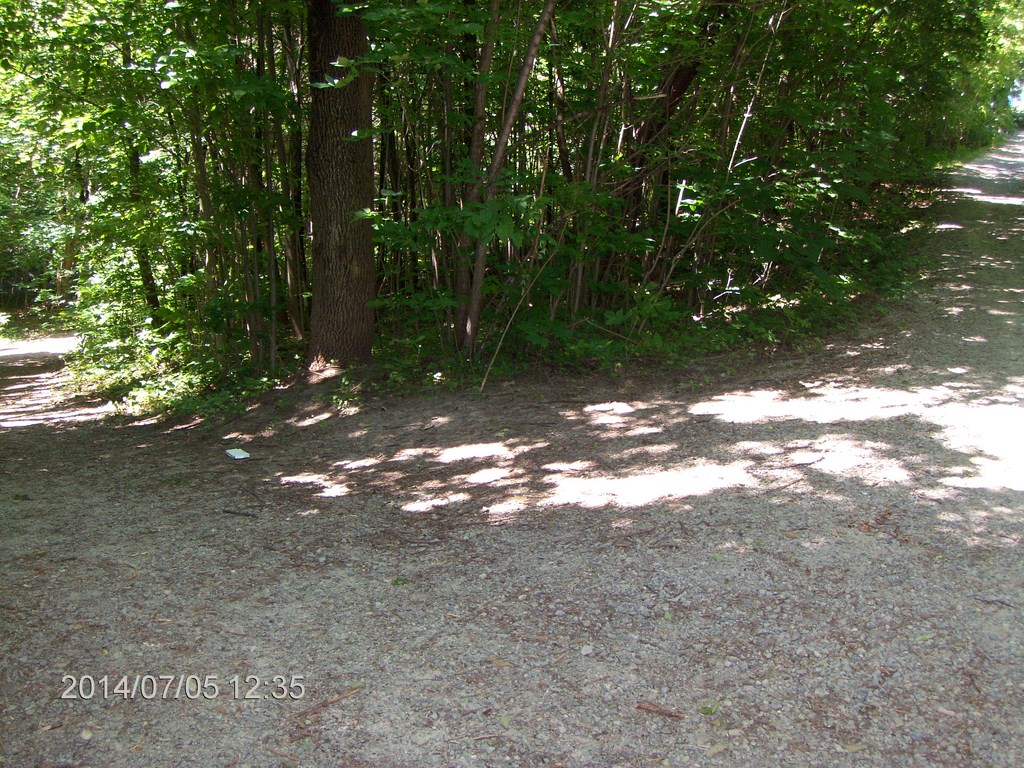 Go Left Young Man!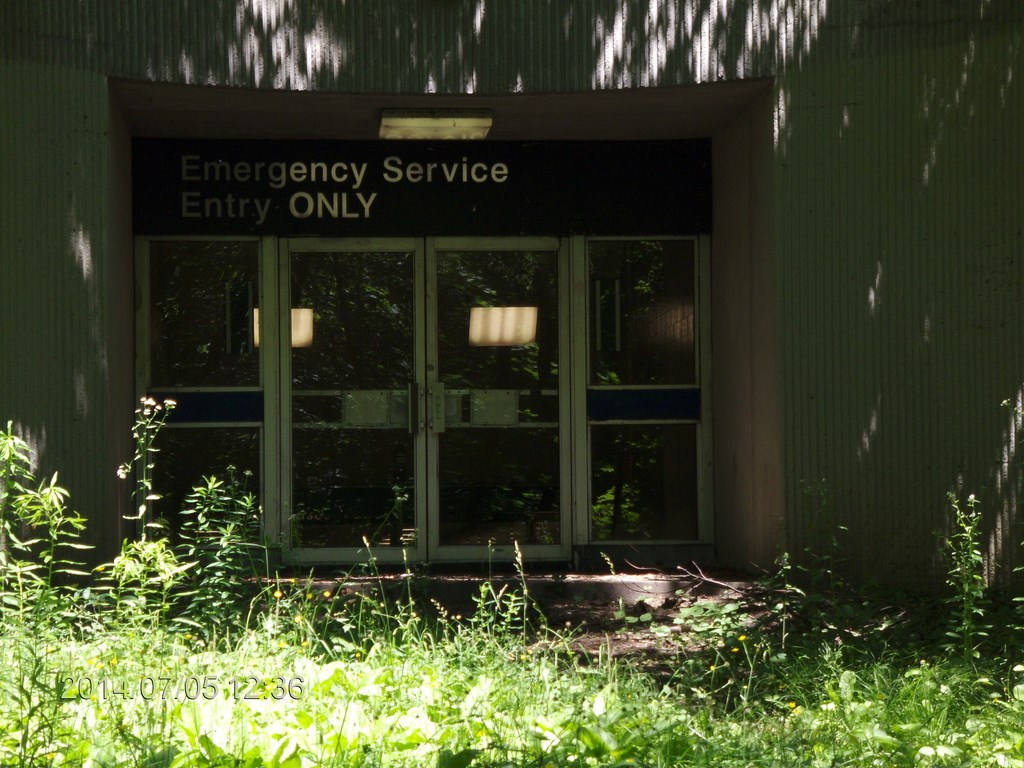 A couple and I studied this. Is it an entrance to the subway system?
Nope. The doors are locked.
Makes you wonder about the advantage of emerging during an emergency into a ravine park with no wheelchair or motorized vehicular access.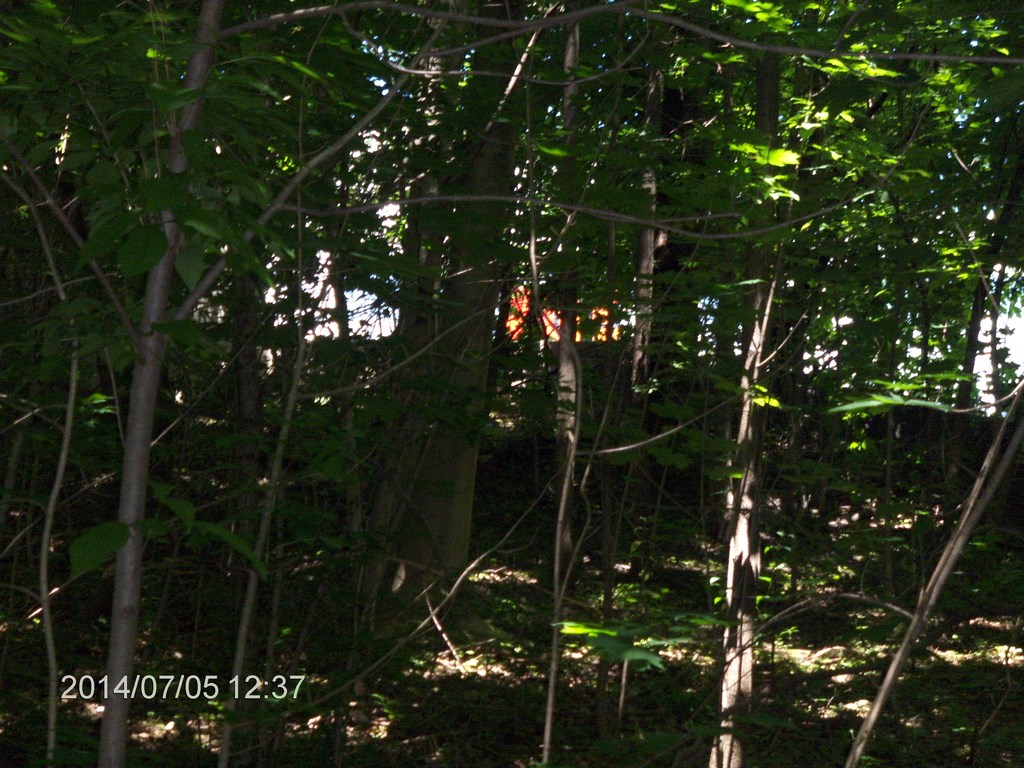 The familiar Red and Orange sign for Loblaw's supermarket is evident.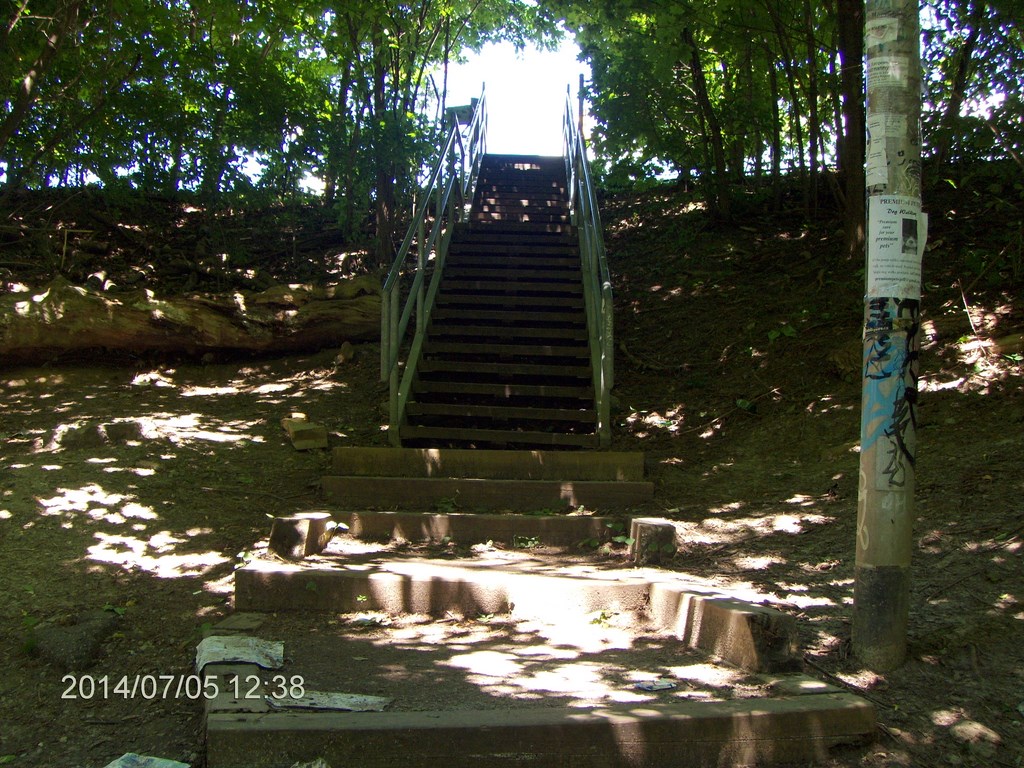 Then I come to the dreaded steps.
I will haul myself to the top, one step at a time.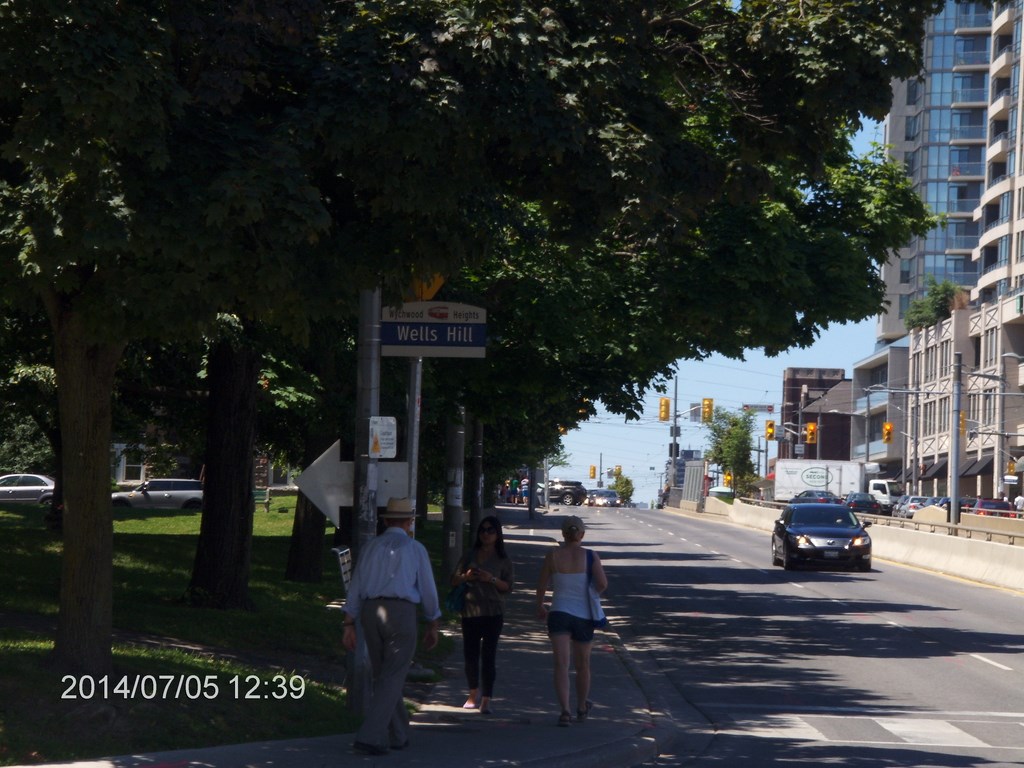 I surface on St Clair Avenue at Wells Hill, directly across from the Loblaw's supermarket.
Up ahead are the traffic lights for Bathurst Street.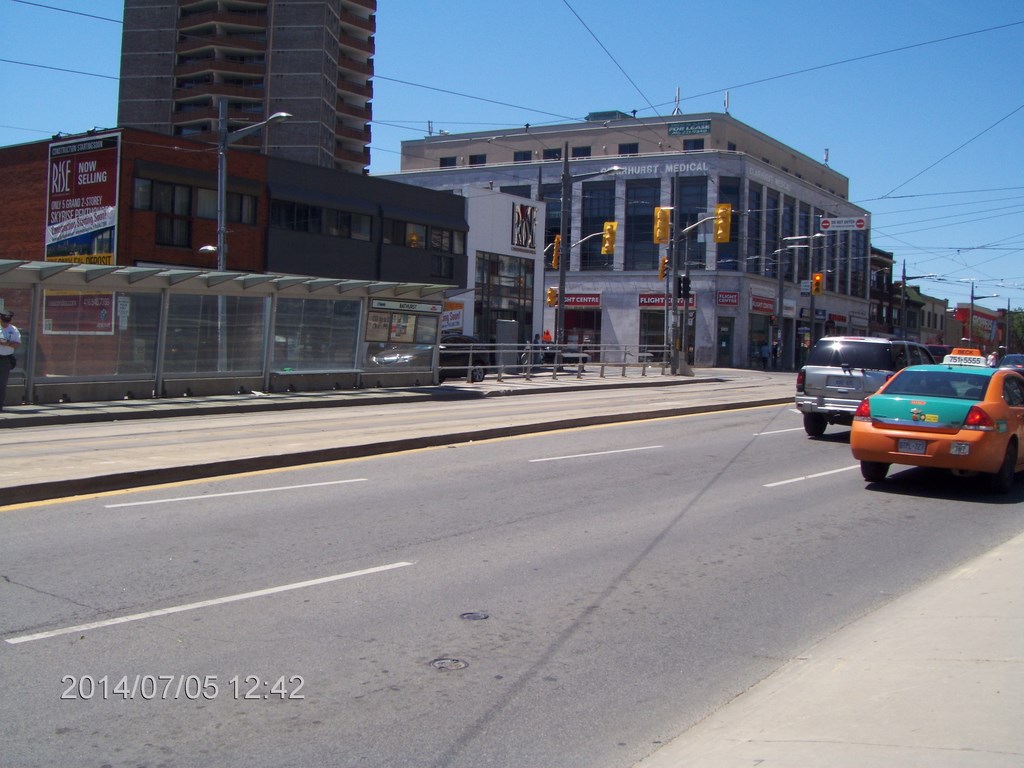 I will scoot across the road and wait for an eastbound streetcar to take me into the subway station, then head home.
A pleasant 60-minute stroll




Loading





416-993-4953 CPRGreaves@gmail.com
Toronto, Wednesday, June 24, 2015 5:06 PM
Copyright © 1996-2015 Chris Greaves. All Rights Reserved.