416-993-4953

32 Grenville Street M4Y 1A3
Centennial Park
In May 2009 I decided to bicycle along every visible path within Etobicoke's Centennial Park.
The park is bounded by Eglinton Avenue to the North, Rathburn Road to the south, Renforth Drive to the east, and an extension of Mill Road (Centennial Parkway) to the west.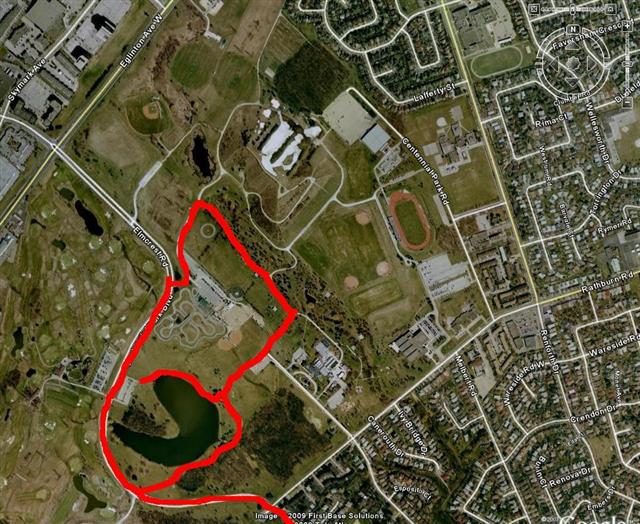 May 21st
May 21st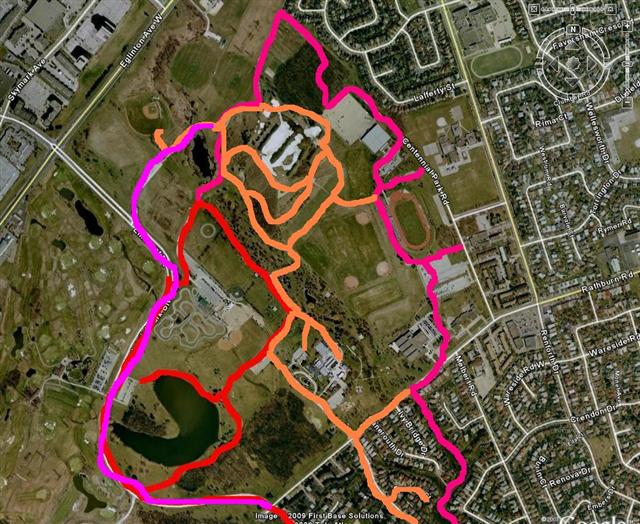 May 22nd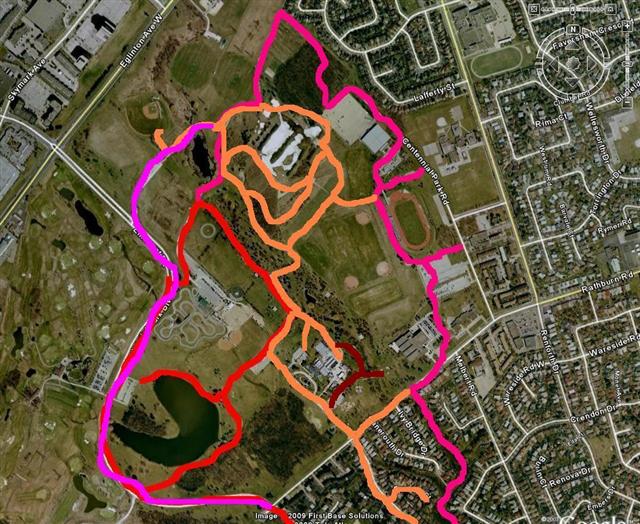 Update
Monday, March 15, 2010
Last week we had unseasonaly warm weather – 11 or so celsius, and after a mild winter it seemed like summer was already here, let alone spring.
So I pumped up Ye olde Tyres and set off around Centennial Park.
Oops! So many of the tracks are gravel, and they were just muddy bogs, what with the sudden thaw and melt.
I rode on the slightly-raised grass shoulder most of the time.
Cycling Centennial Park in the thaw is quite different from Centennial Park in the dry!




Loading





416-993-4953 CPRGreaves@gmail.com
Toronto, Wednesday, June 24, 2015 4:44 PM
Copyright © 1996-2015 Chris Greaves. All Rights Reserved.