416-993-4953

32 Grenville Street M4Y 1A3
Toronto Transit Commission ("The TTC")
Fares
Fares are $3.00 per adult or $2.80 for a senior (Seniors buy paper tickets). I have written elsewhere about riding the TTC all day on a single fare. These pages are suggestions for trips around Toronto on Surface vehicles.
Take a packed lunch and ride all day ; especially good on a sunny weekday when service is frequent or, if you're careful, on a rainy day when walking or waiting outside is miserable.
Day Pass
You might consider purchasing a Toronto Transit Commission day-pass.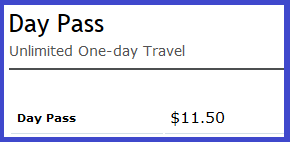 $CDN11.50 as at Sunday, August 09, 2015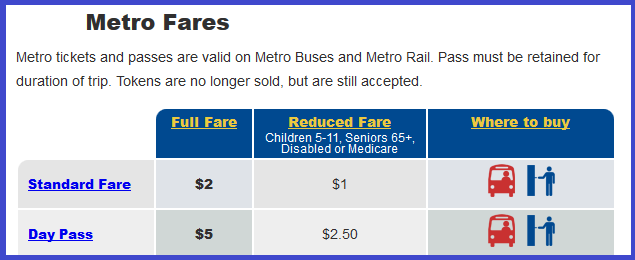 Compare that to Buffalo/Niagara Falls.
$US5 as at Sunday, August 09, 2015. Even with the exchange rate at roughly 80% Buffalo is still a better deal.
Tricks
Plan your route to travel through subway stations where the surface route is integrated within the station; that way you can grab a fresh transfer from the electro-mechanical dispensers within the TTC system.
If you are traveling all day you'll probably need to use a washroom. Mark these subway stations on your map Bloor-Yonge, Don Mills, Downsview, Eglinton, Finch, Kennedy, Kipling, Sheppard-Yonge, Warden and Wilson.
If you'd rather not take a packed lunch, aim to be on the 512 St Clair West streetcar at midday, for this route is running a pilot study for the past twenty years (!) that issues a two-hour transfer ticket, so you can hop off, eat lunch, freshen up in a washroom, and hop back on. Both St Clair and St Clair West stops are integral with the subway station
How Much Time do YOU Have?
Weekday service is not bad, but beware of dotted-line routes; they are mostly only peak-hour service. Saturday service is not so good; Sunday service is poor to non-existent in some places.
Example route
If you start in the downtown core, you could:-
(1) Hop on a westbound 505 Dundas West streetcar and ride until it pulls into the Dundas West subway station. Grab a fresh transfer.
(2) Ride the Bloor-Danforth subway westbound to High Park. Grab a fresh transfer.
(3) Ride the 30A Lambton bus to Kipling Subway station. Grab a fresh transfer.
(4) Ride the 45 Kipling North to Steeles Avenue.
(5) Transfer to the 60W Steeles Avenue and head east to Finch subway station. Grab a fresh transfer.
(6) Transfer to the 53W Steeles Avenue and head east to McCowan avenue.
(7) Transfer to the 129 McCowan south bus and ride it to Scarborough Town Centre. Grab a fresh transfer.
(8) Hop on a 16 Danforth to Warden Subway station. Grab a fresh transfer.
(9) Ride the subway to Main Street. Grab a fresh transfer.
(10) Hop on the 506 Gerrard and arrive downtown at College and Yonge, exhausted but happy.
I recommend grabbing a fresh transfer at every opportunity, because you are then equipped to change plans at a moment's notice.
Other Routes of Interest
If this is your first time in Toronto, then surely all surface routes are interesting. This list provides routes that take you to the far reaches of the city and are generally longish routes; you get more miles per trip without making frequent changes.
(1) Finch 36/39
(2) Sheppard 84/85
(3) Royal York 73
(4) Wilson 96
(5) York Mills 95
(6) Eglinton 32/34
(7) King 504
(8) Chester 25
Once you've got the hang of obtaining transfers you can splice some of these routes into your tour.
For example, instead of riding the Kipling north to Steeles, you can switch to the 32 Eglinton eastbound and switch again through Eglinton West or Eglinton subway stations.




Loading





416-993-4953 CPRGreaves@gmail.com
Toronto, Wednesday, August 12, 2015 5:38 PM
Copyright © 1996-2015 Chris Greaves. All Rights Reserved.