416-993-4953

32 Grenville Street M4Y 1A3
Six Mile Lake Ė Provincial Park
Saturday, September 11, 2010
A 90-minute drive, from Jane and Steeles .
An identical trip to Gloucester Pool is available.
Read more about South Bay , Baxter Lake , Wood Landing And Cedar Nook .
The Big Chute Marine Railway is only five kilometers east of our launch spot.
You can find more information about Whites falls and Six Mile Lake by following the links below:
http://gowaterfalling.com/waterfalls/minorfalls.shtml
http://www.ontarioparks.com/English/sixm.html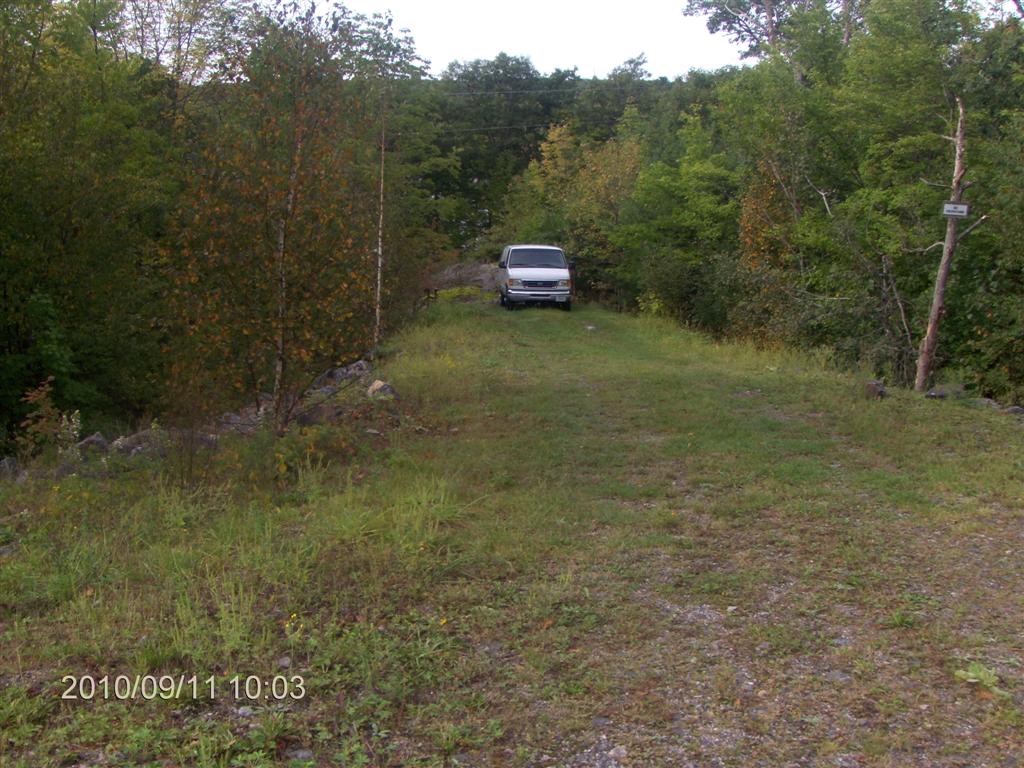 We started with a foray to Baxter Lake, but gave up after we found that all possible spots were shrouded in private cottage sites.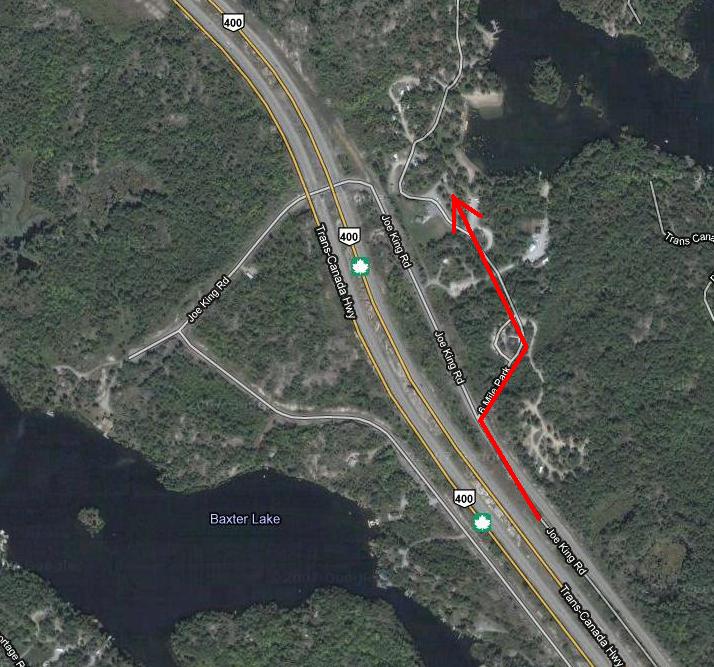 Six Mile Lake Provincial Park can be accessed from Joe King Road about 200 yards south of its duck under highway 400.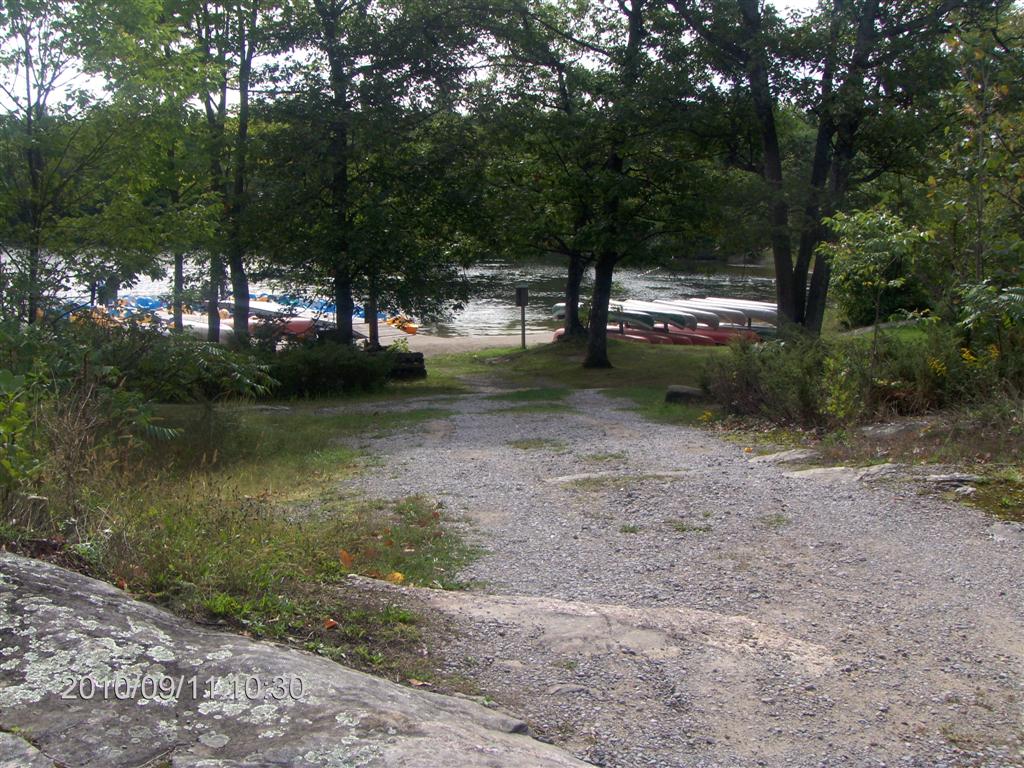 We paid $14 for the privilege of parking the car, which seems a bit steep to us; a lower rate for canoeists or pedestrians would be nice. There IS a marina just a little way south, and that could be a much cheaper launch. Six Mile Lake Marina (705) 756-2228.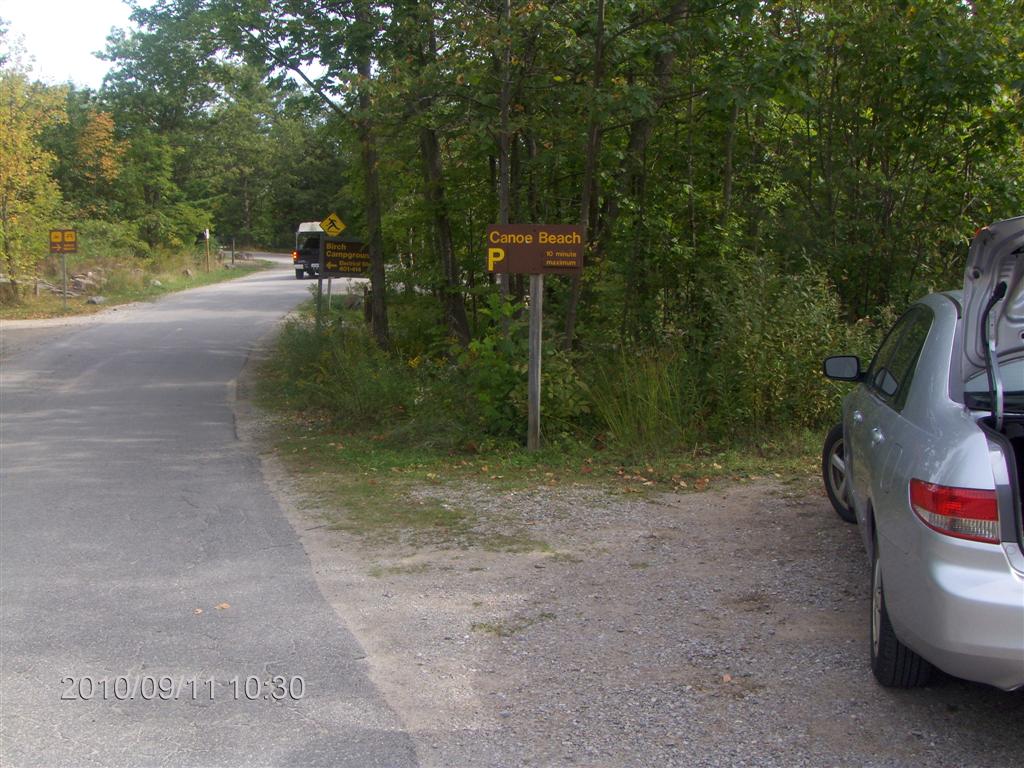 So we paid our $14 at the store Ė the park collector being closed, and made our way to a Canoe Beach. There are many launch beaches available, if a car occupies this one-car spot.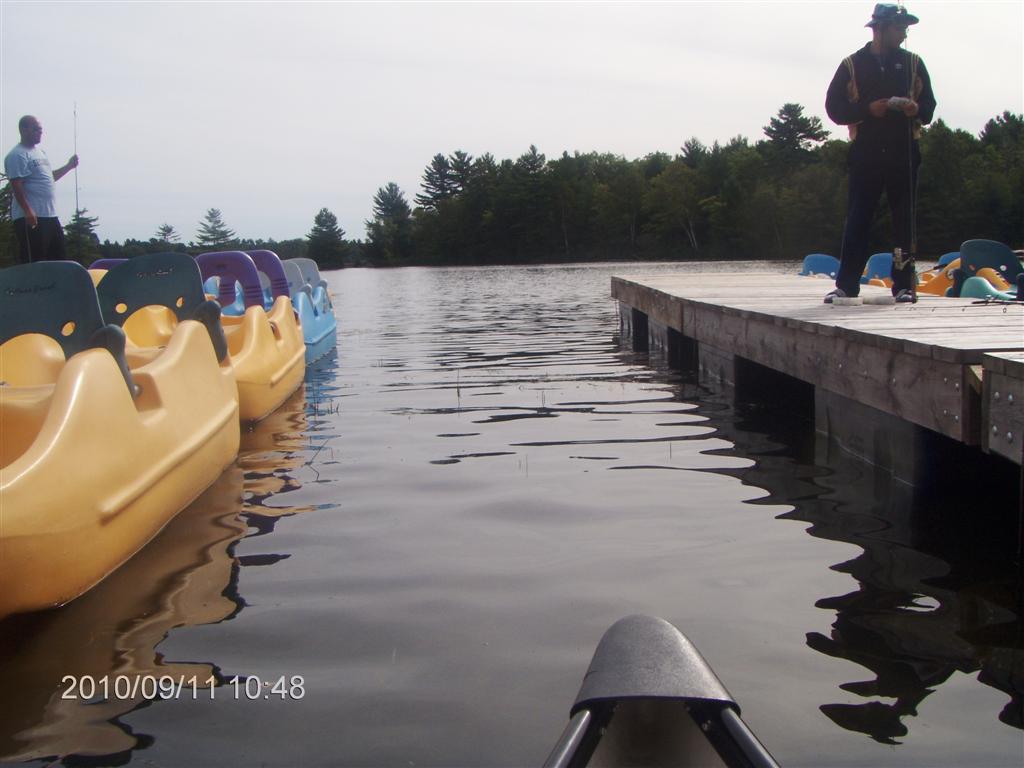 We put in alongside one of the docks, new since the last time Google Earth/Maps visited.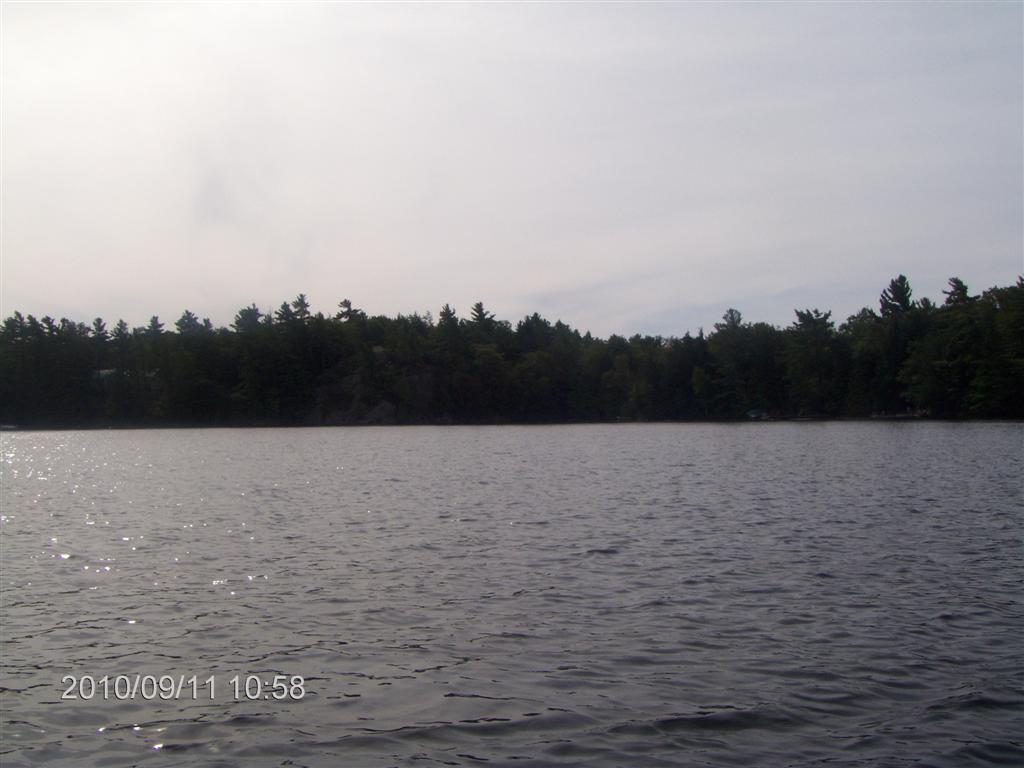 And out we go into a light breeze and high overcast clouds.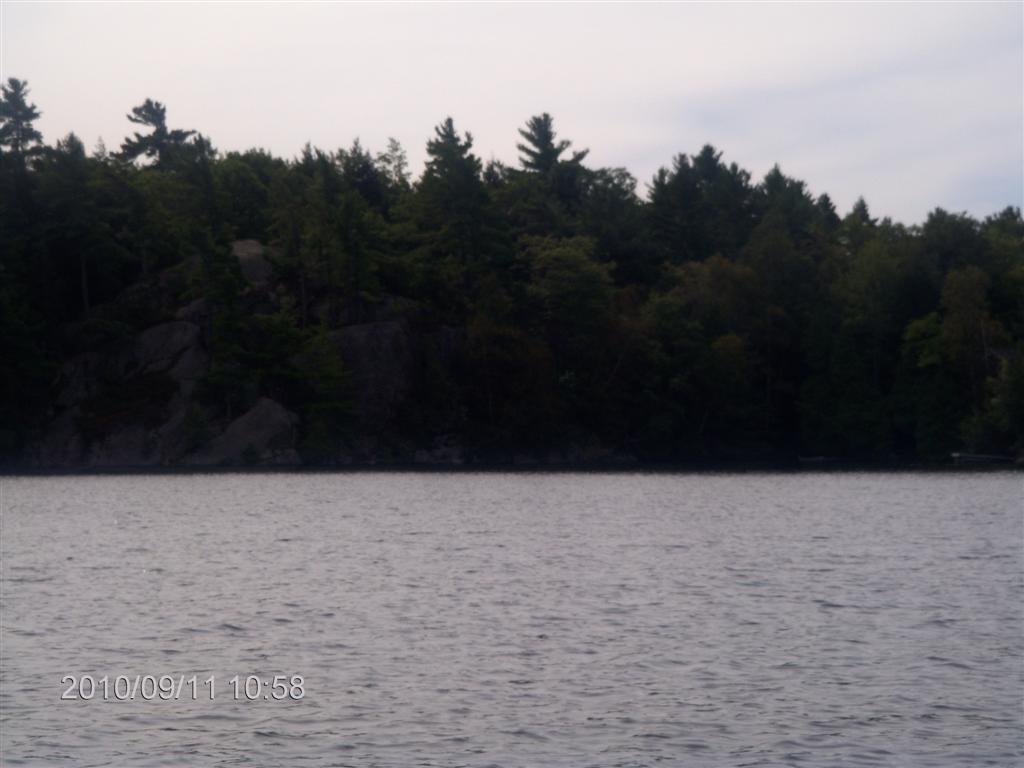 The banks are densely lined with trees and sparsely lined with cottages.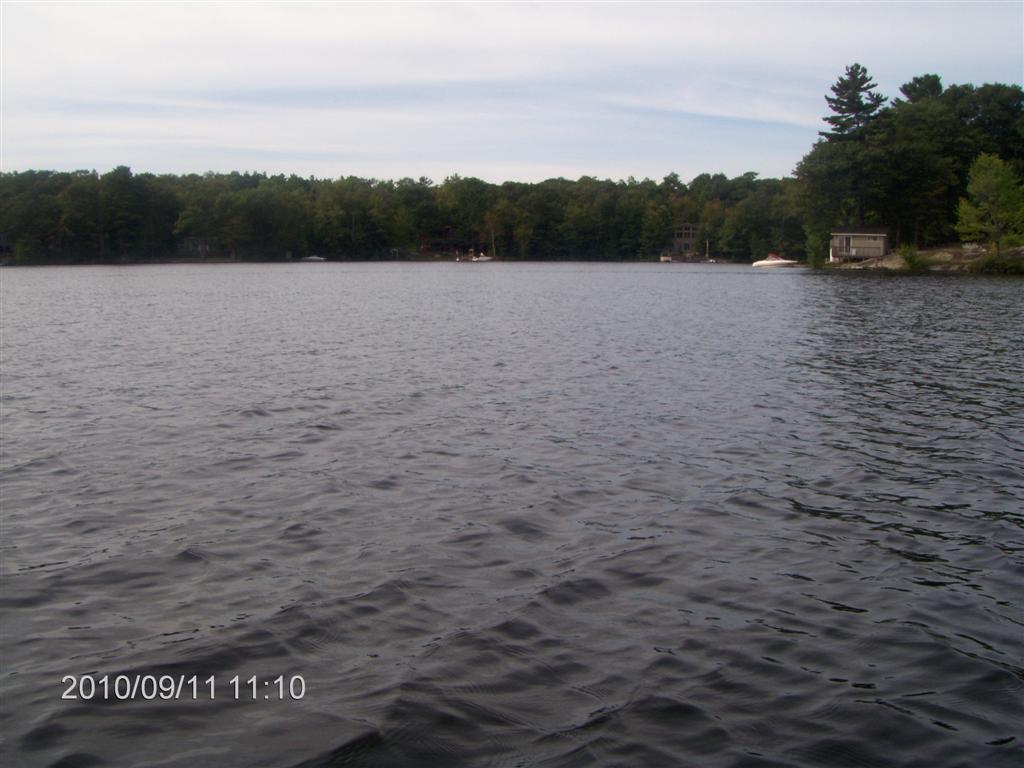 It has been a while since we paddled a lake , and the novelty amuses us.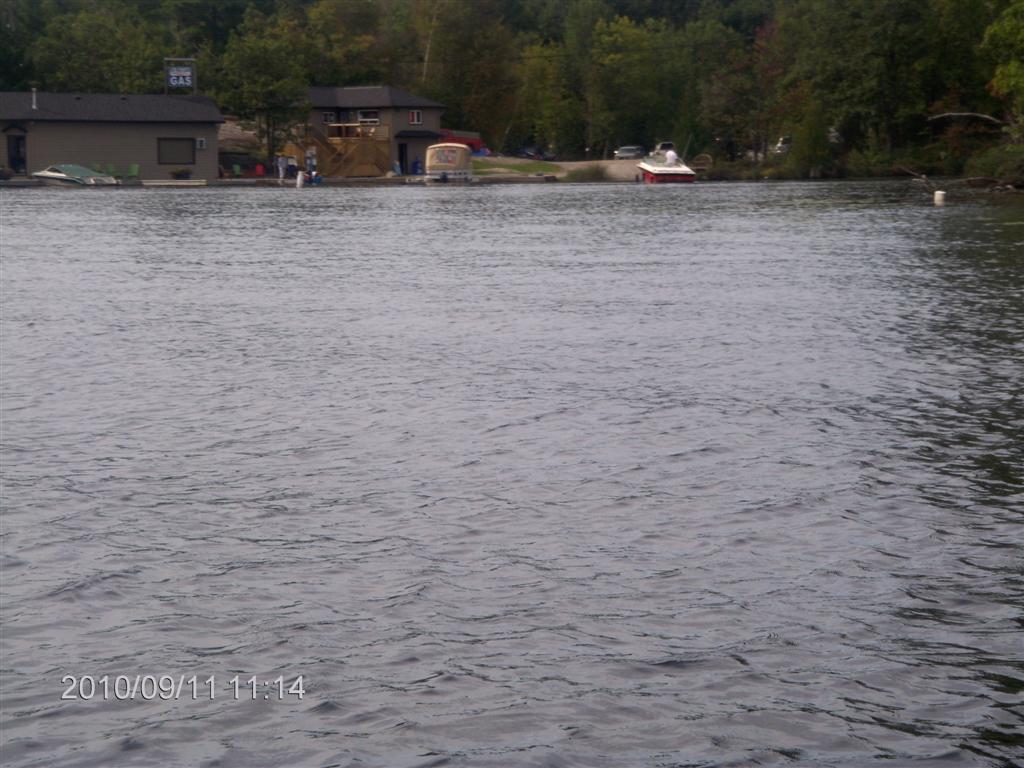 Here is a view of the northern part of Six Lake Marina (ď6MLĒ on the map below). You can read a discussion of the naming and ownership of this and other local marinas here .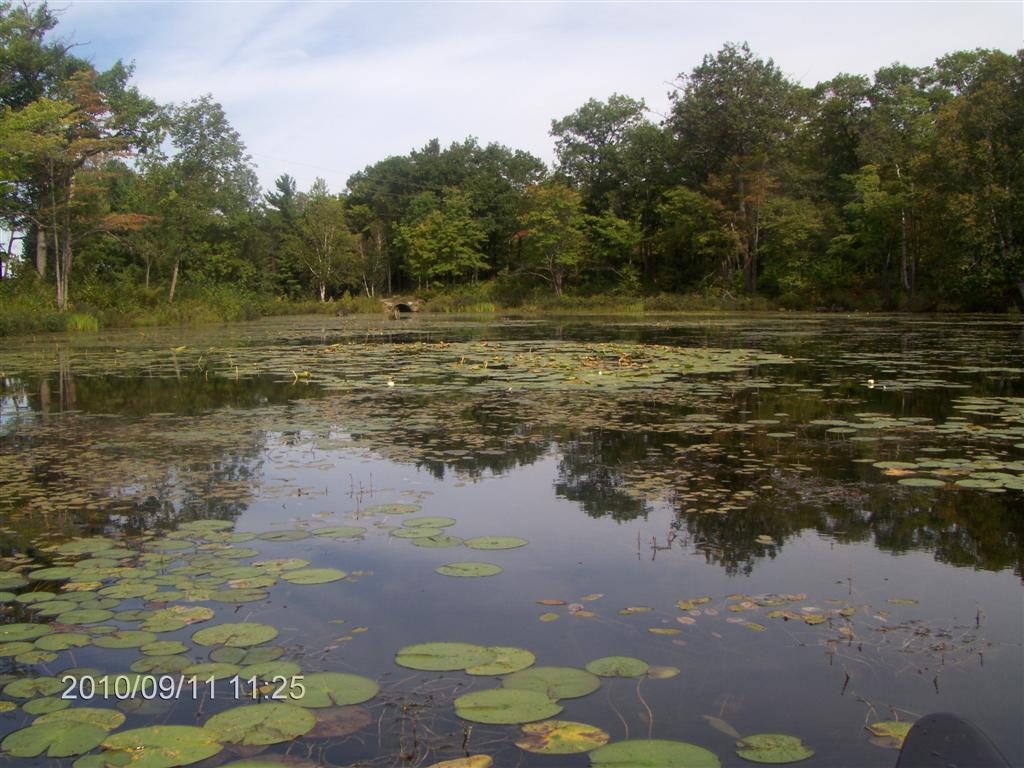 Lily-pads are always a good sign; would that they showed up on Google Earth. They indicate calm waters, abundant wildlife, and an absence of powerful speed boats.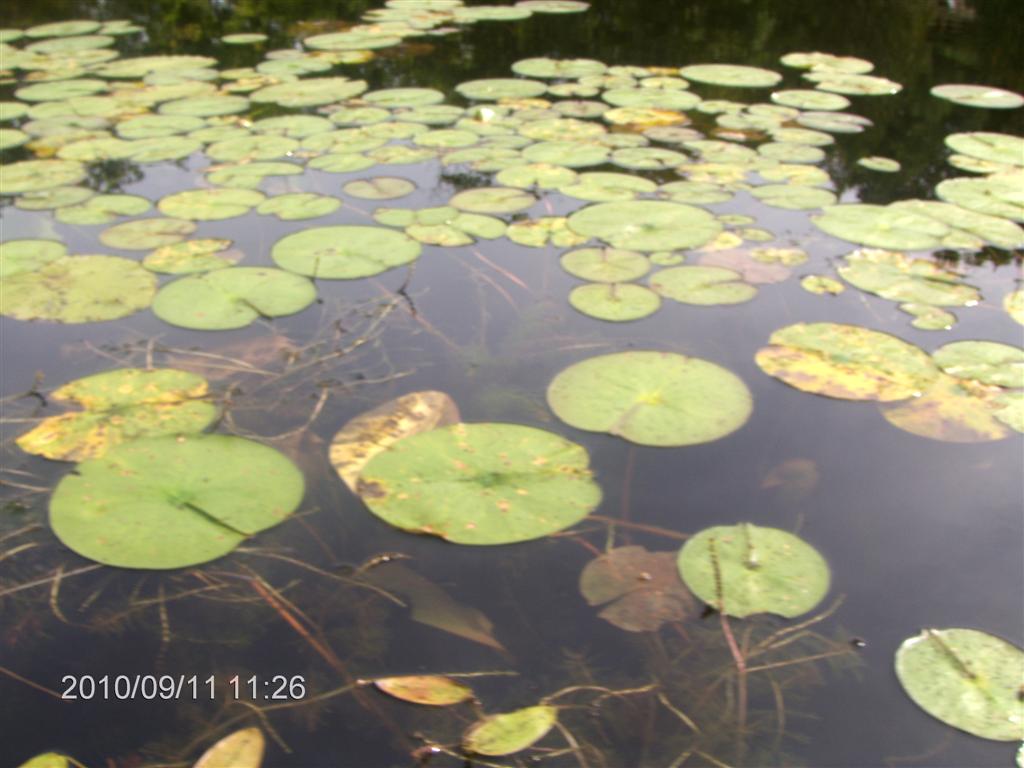 Also moments for introspection.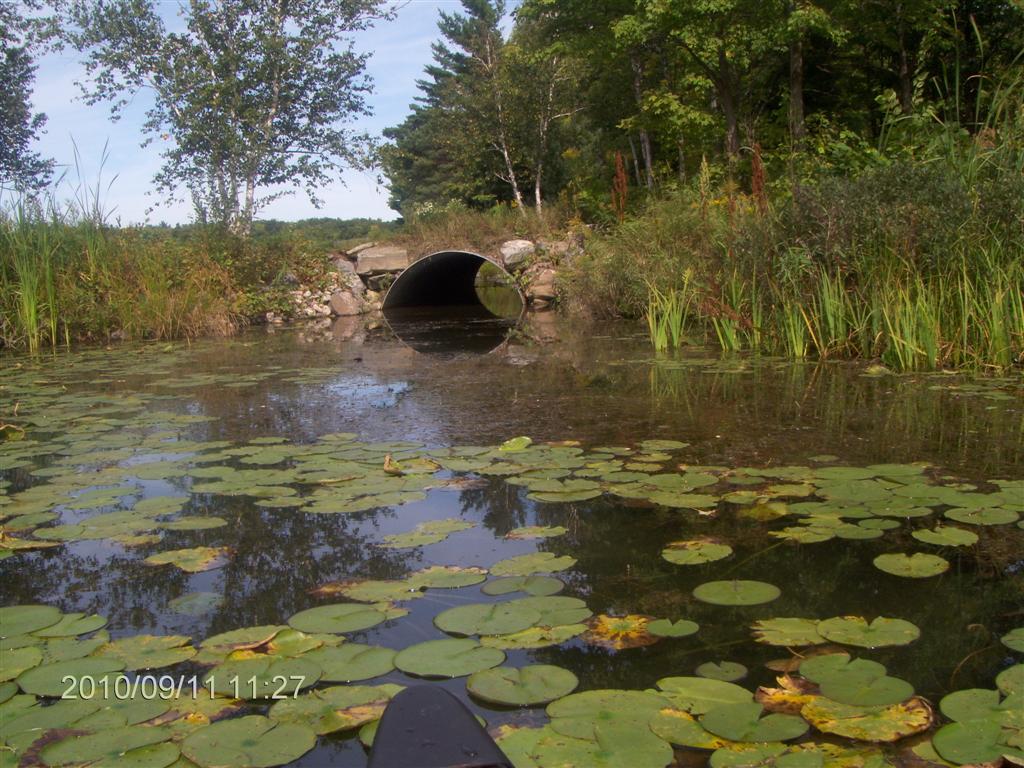 At the head of the pad bay is a culvert. Can we squeeze through?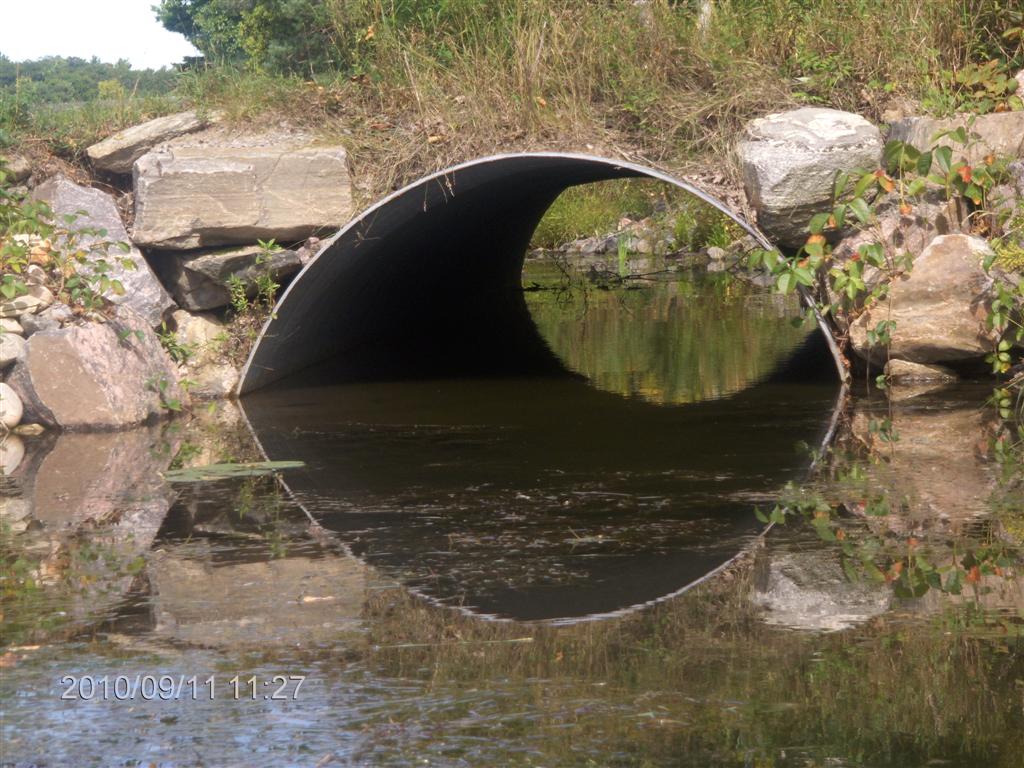 Letís take a closer look.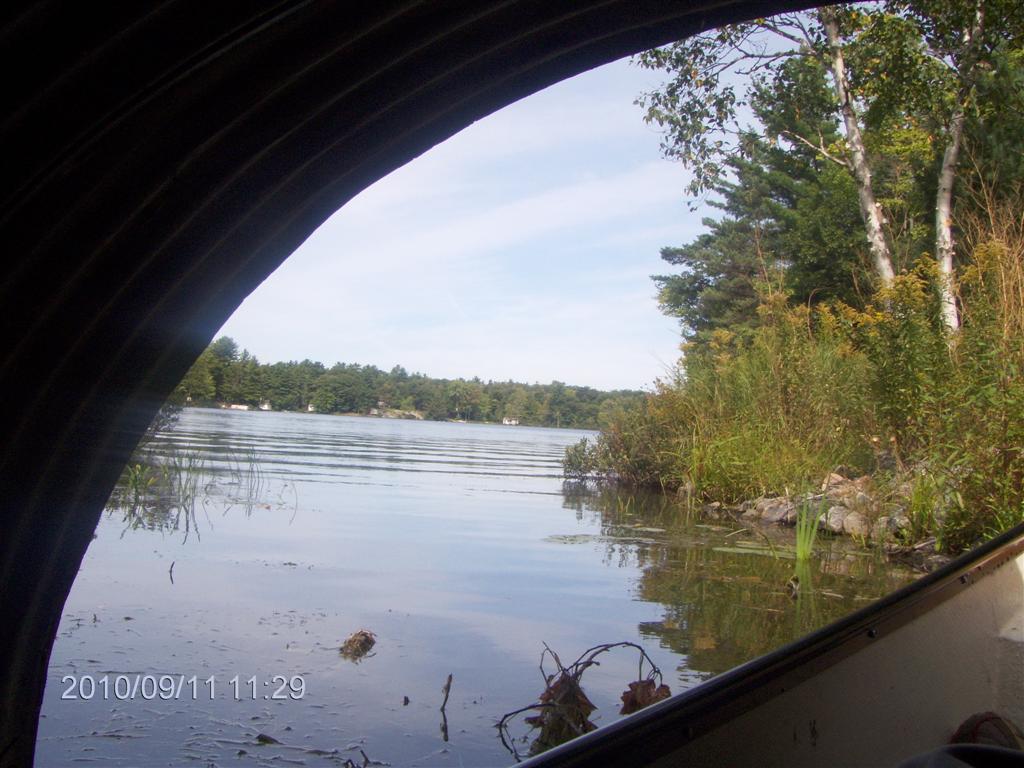 A cinch!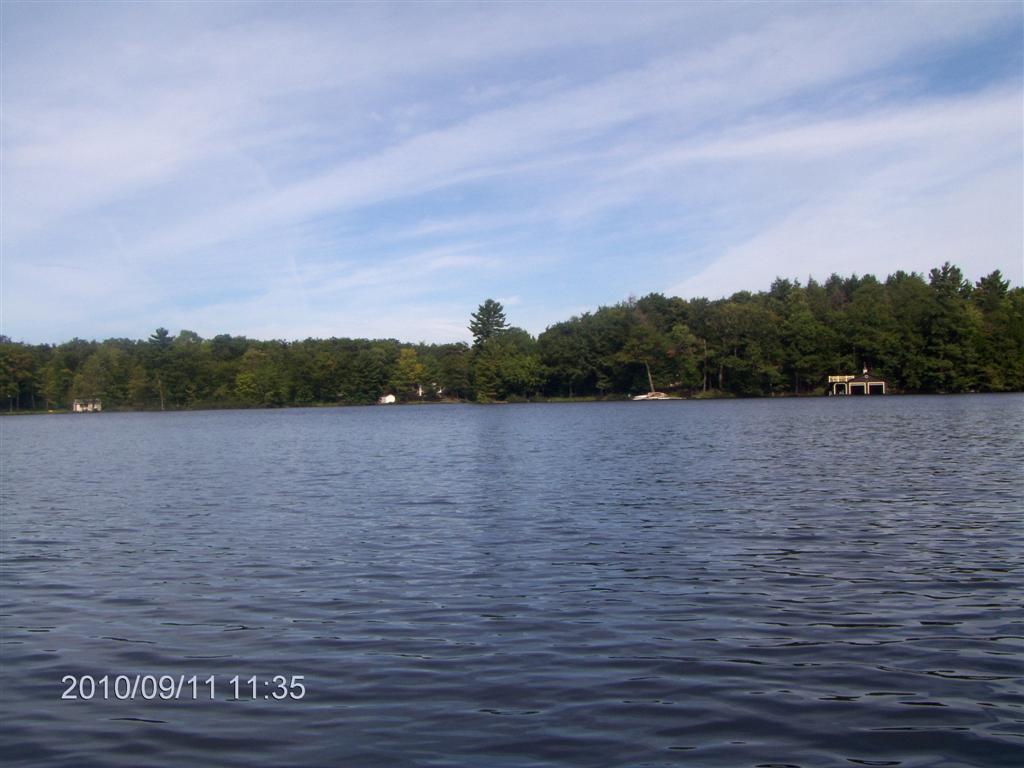 Then out again into the open lake. This photo doesnít do it justice, but the boatshed at the right of the photo is beautifully decorated.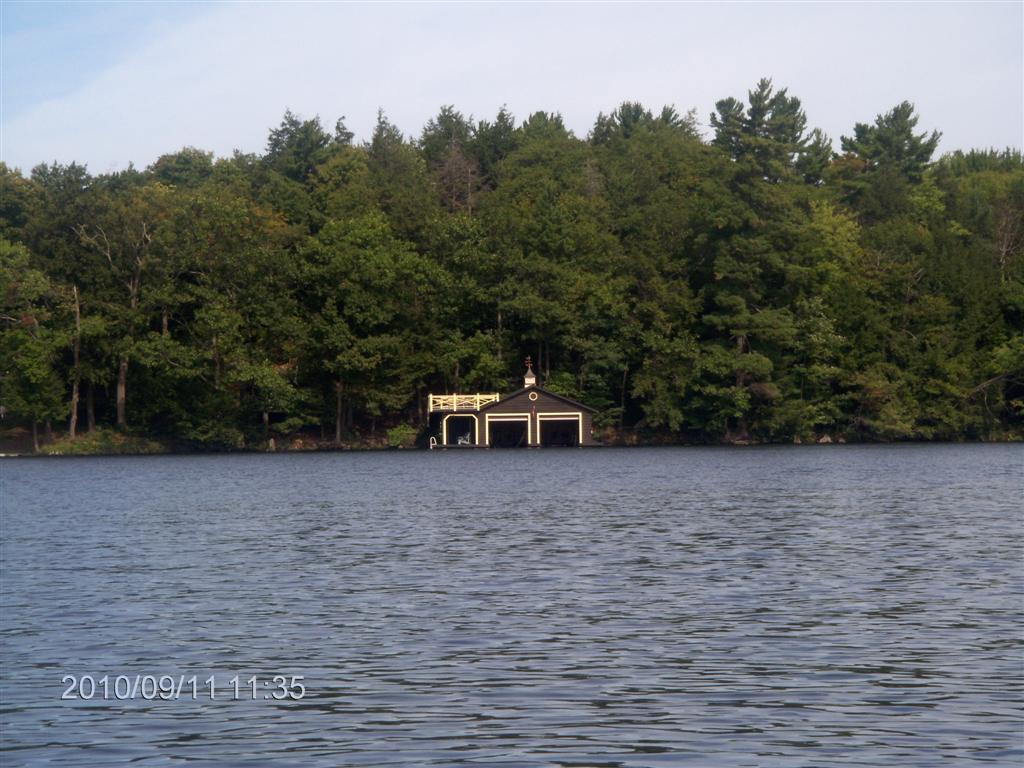 Here is a zoom shot. Still an injustice ...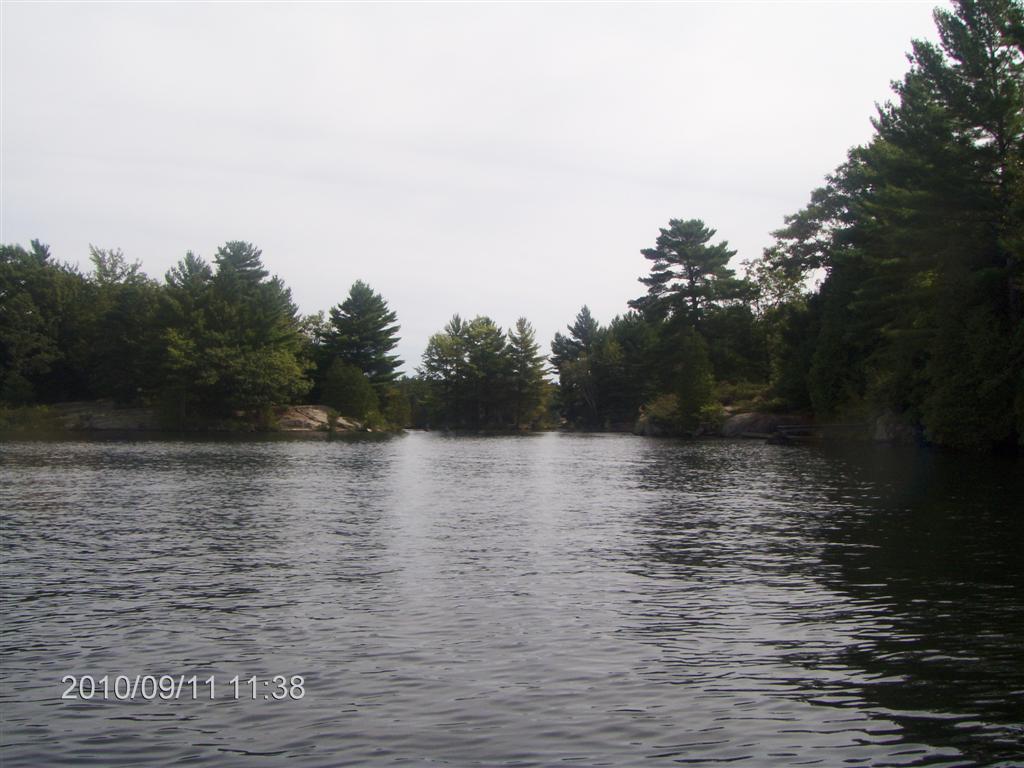 We turn south and aim for a narrow gap containing a small island.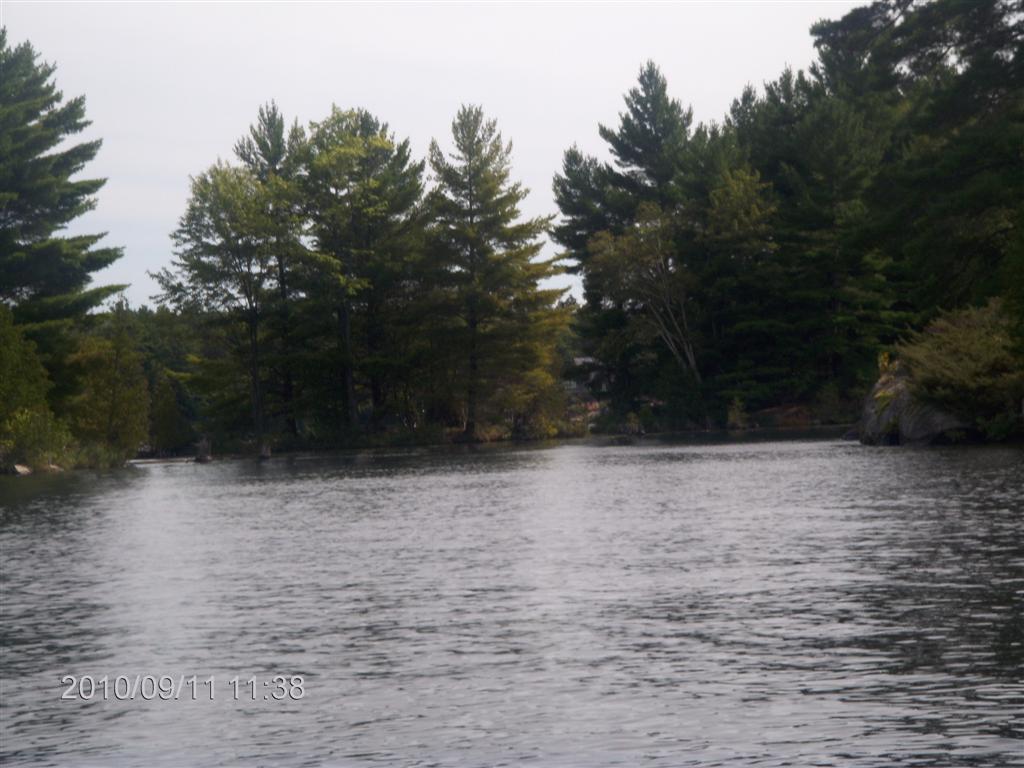 We recognize this spot!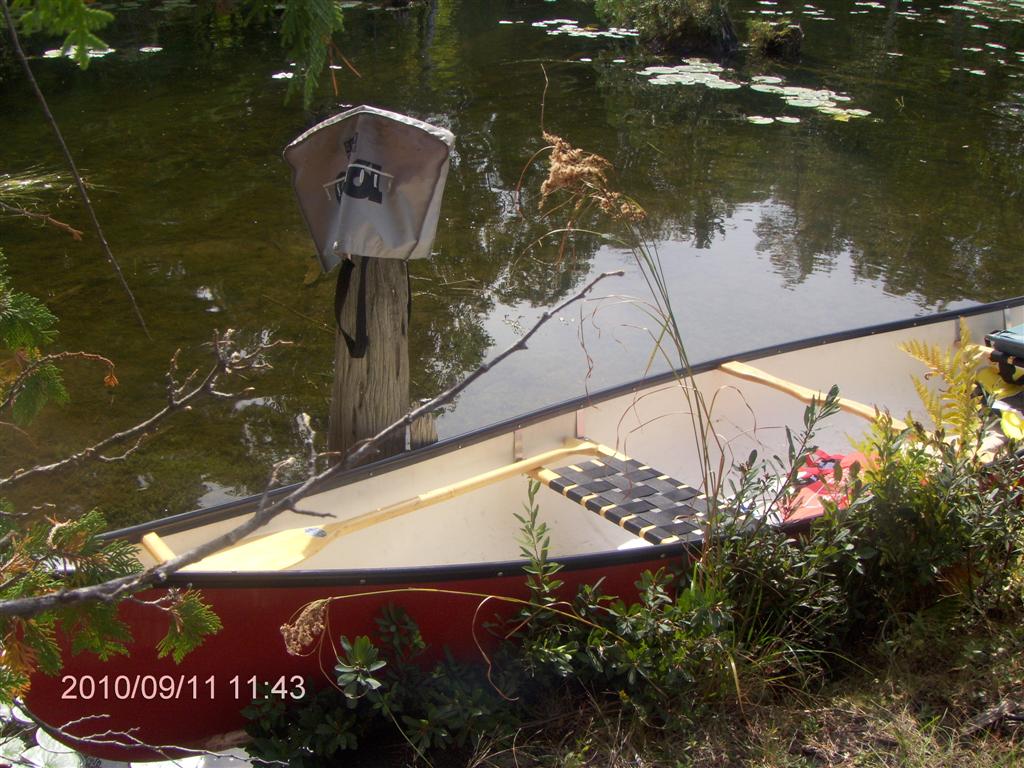 We beach on a tiny islet that is perhaps big enough to grow Maybe a tomato plant? (7th-last photo)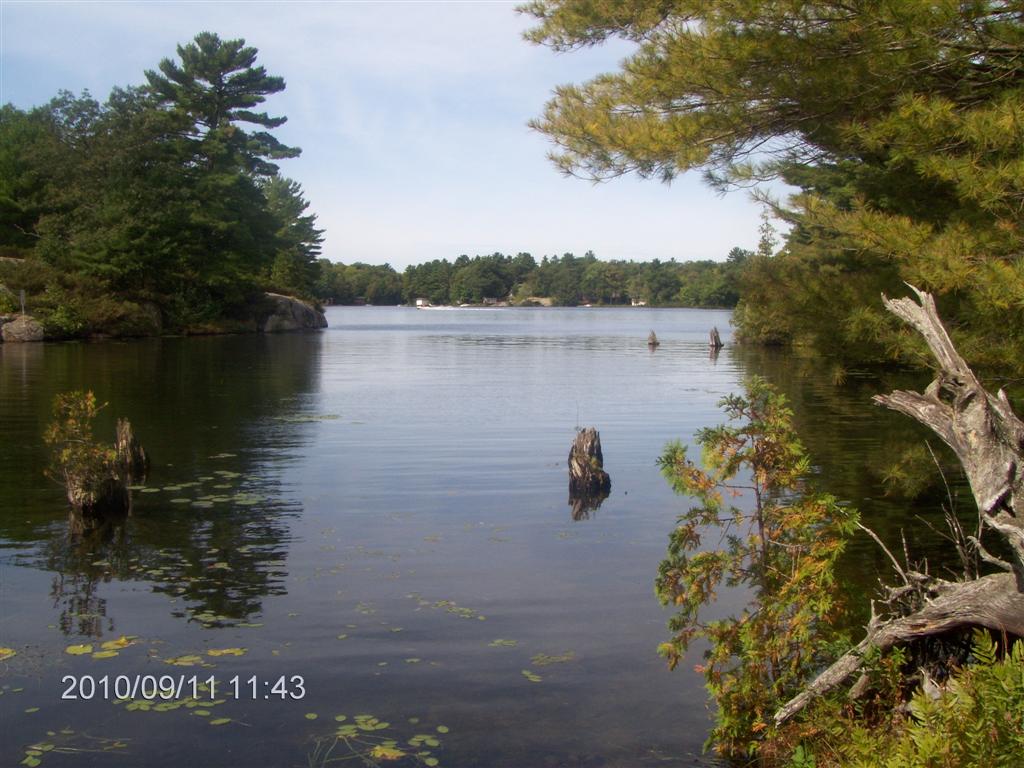 The view up the lake is serene, except for the idiots jetting about on jet-skis, or whatever.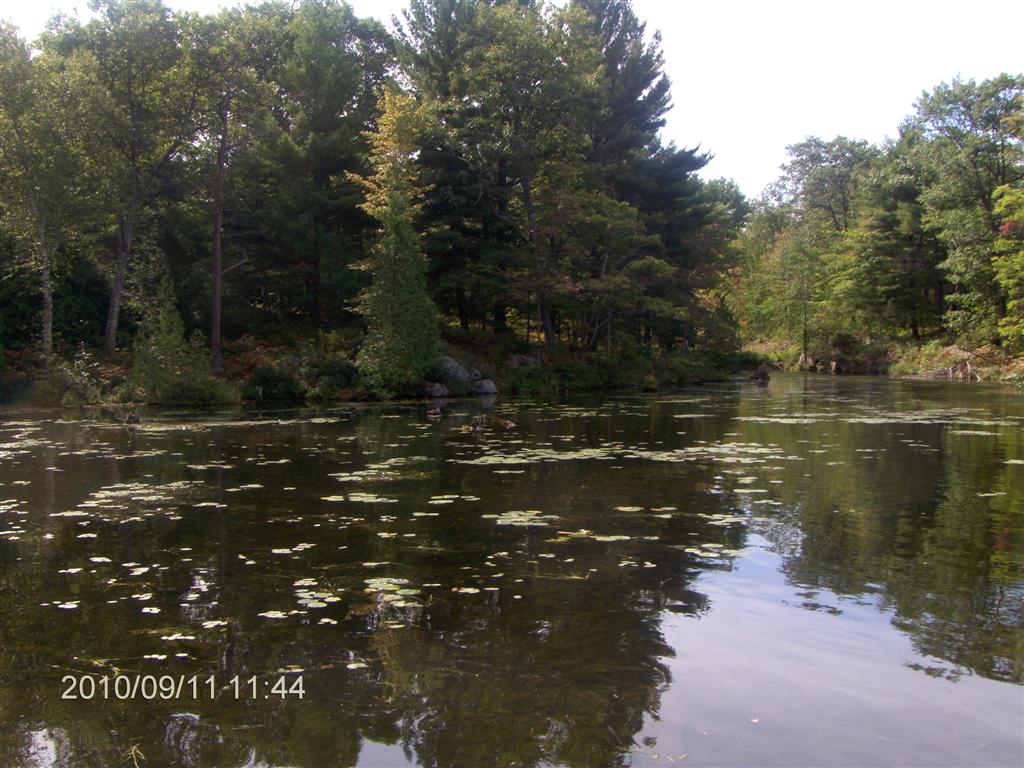 Our little bay is tranquil.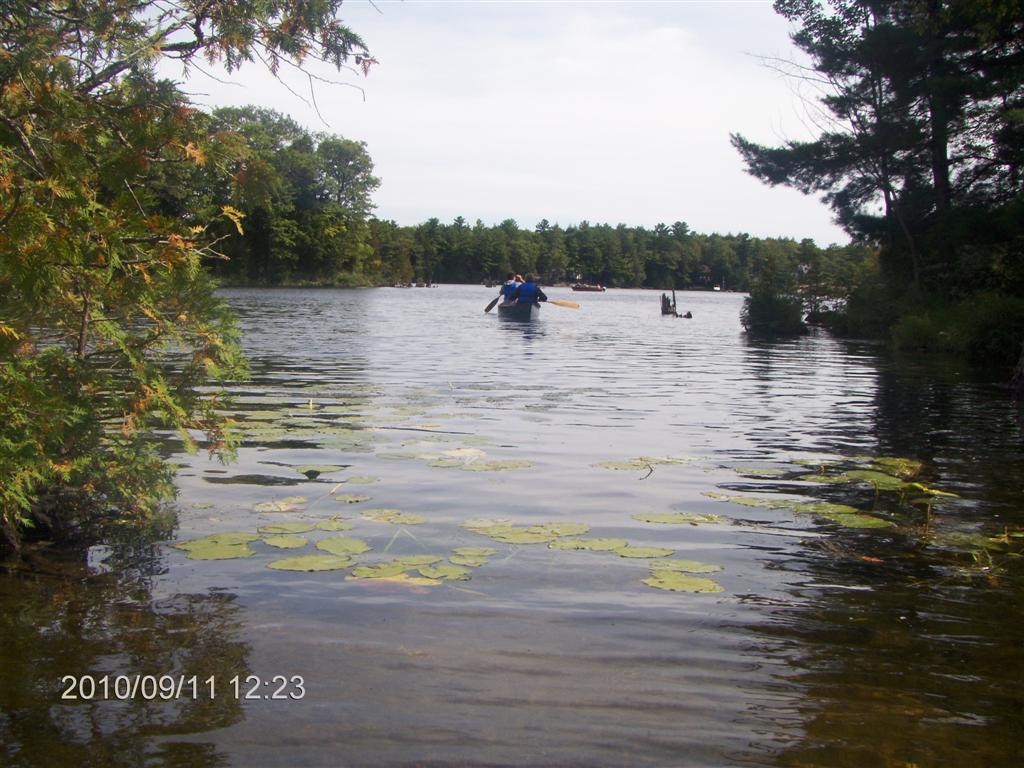 A rare sight: two canoeists enter, greet us, and move on.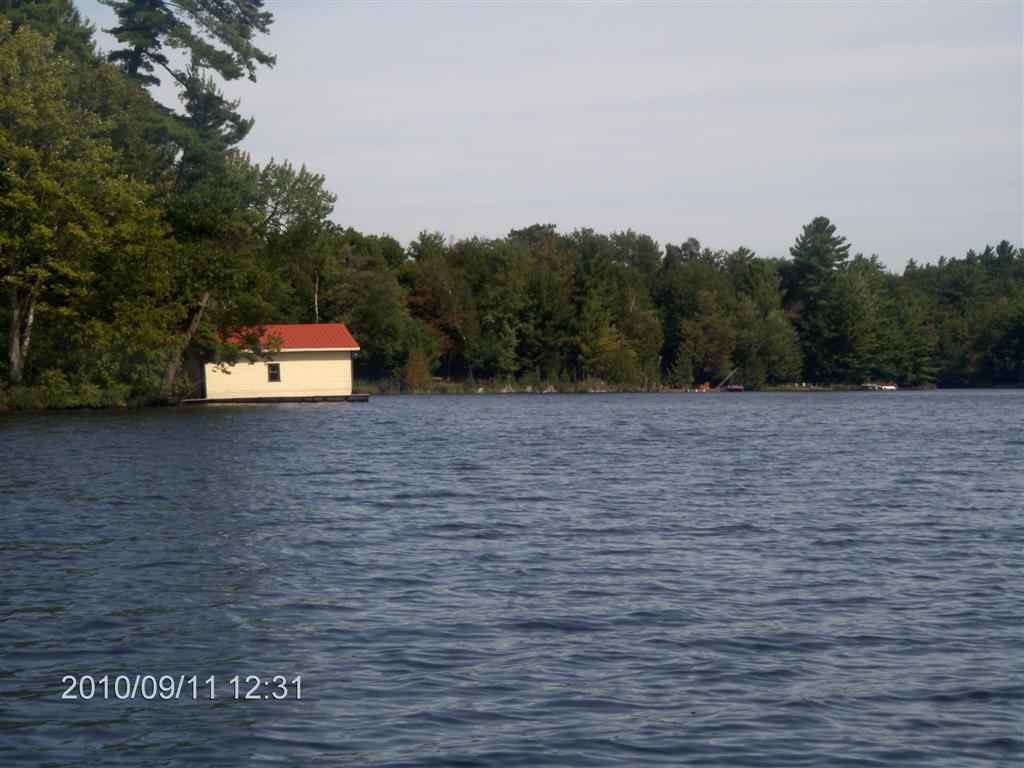 About which time we two too elect to continue.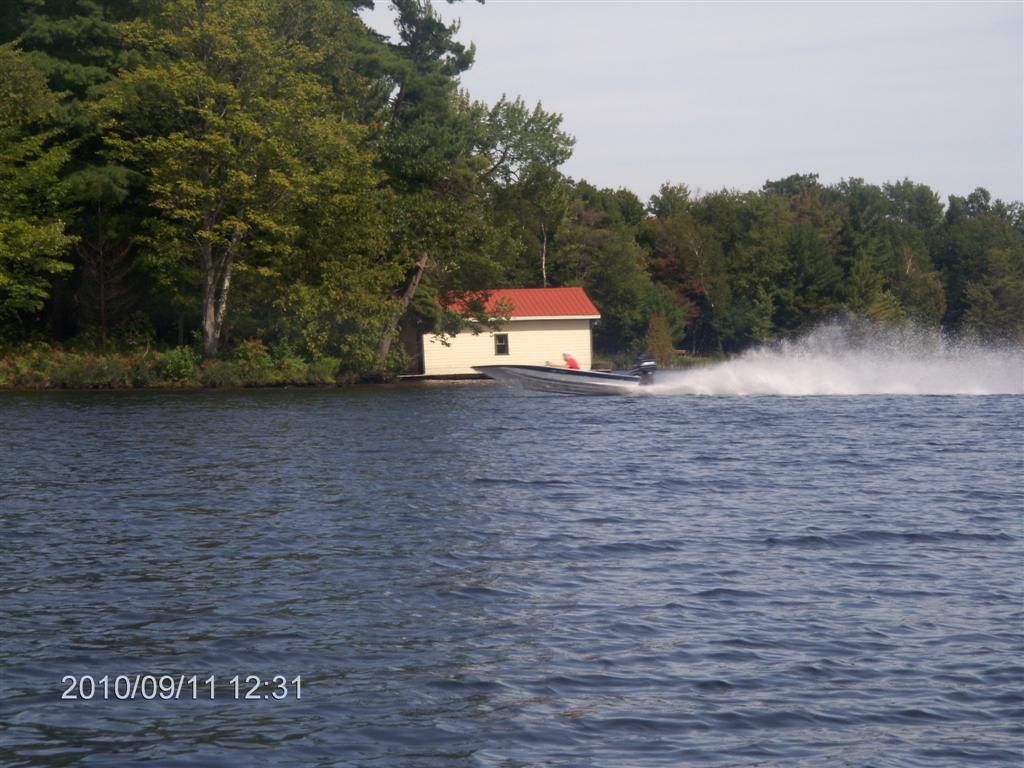 Early in the trip we were swamped by a power-boater, blatantly ignoring the law. I resolve to embark on some essays in photography to capture the boat registration number with my zoom lens. This is not such a photo.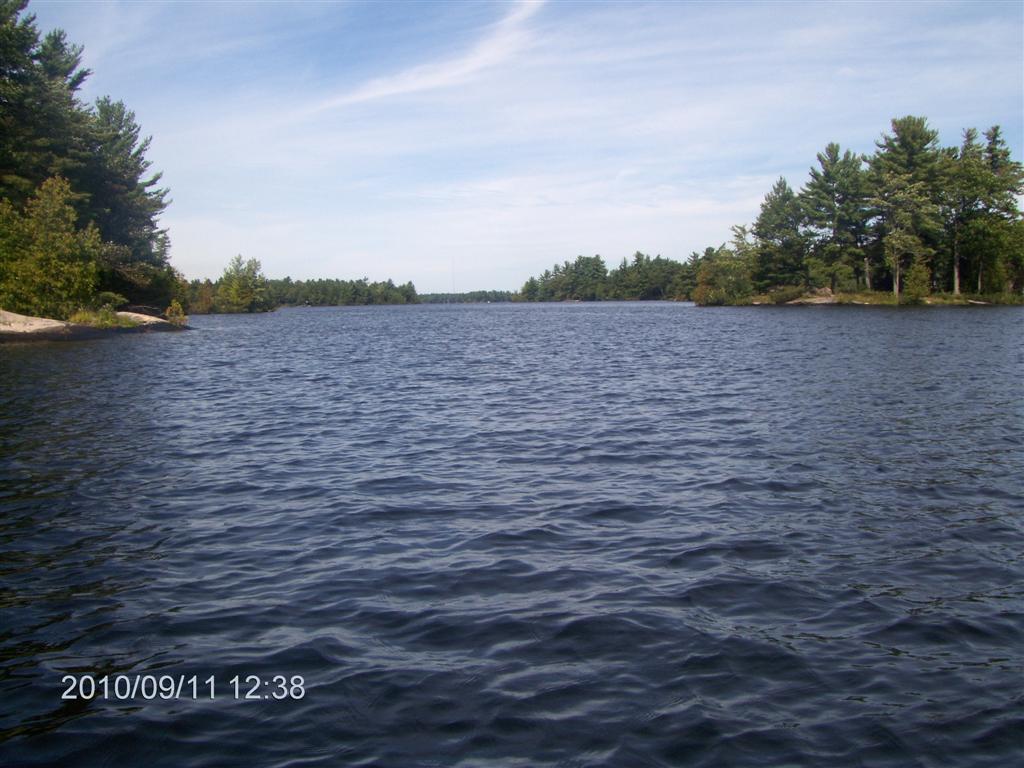 We head off across the bay, and caught a glimpse of the bridge at Whites Falls Road to the south of us, the launch point for Six Mile Lake .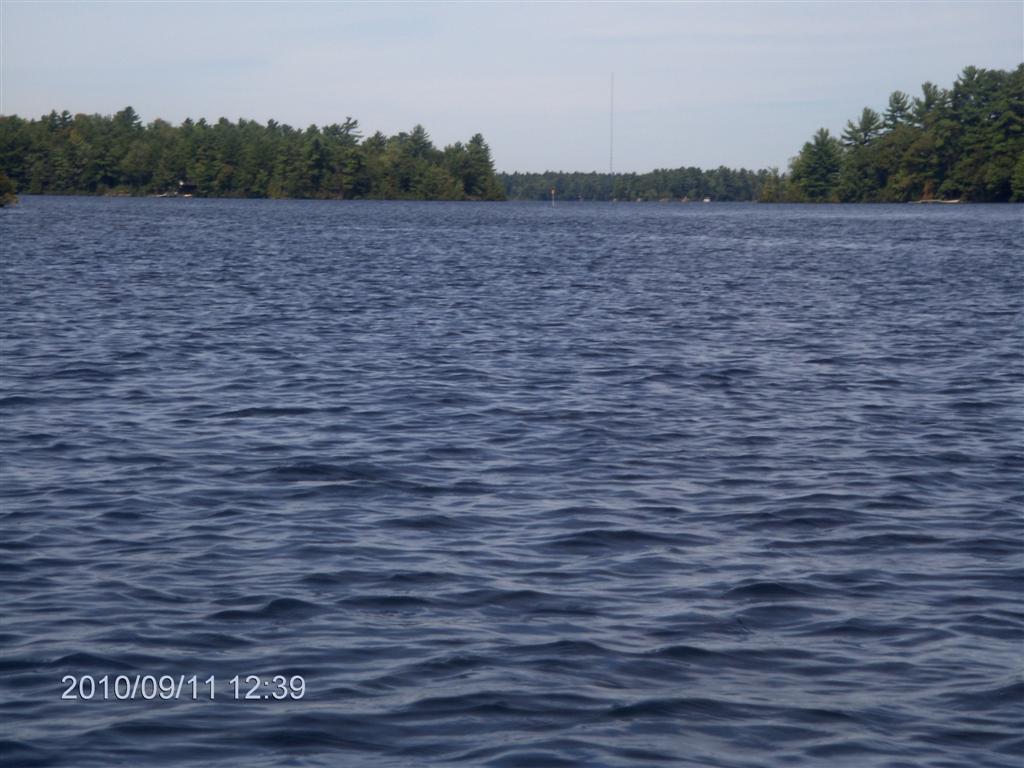 We find we have a tail-breeze for our trip back.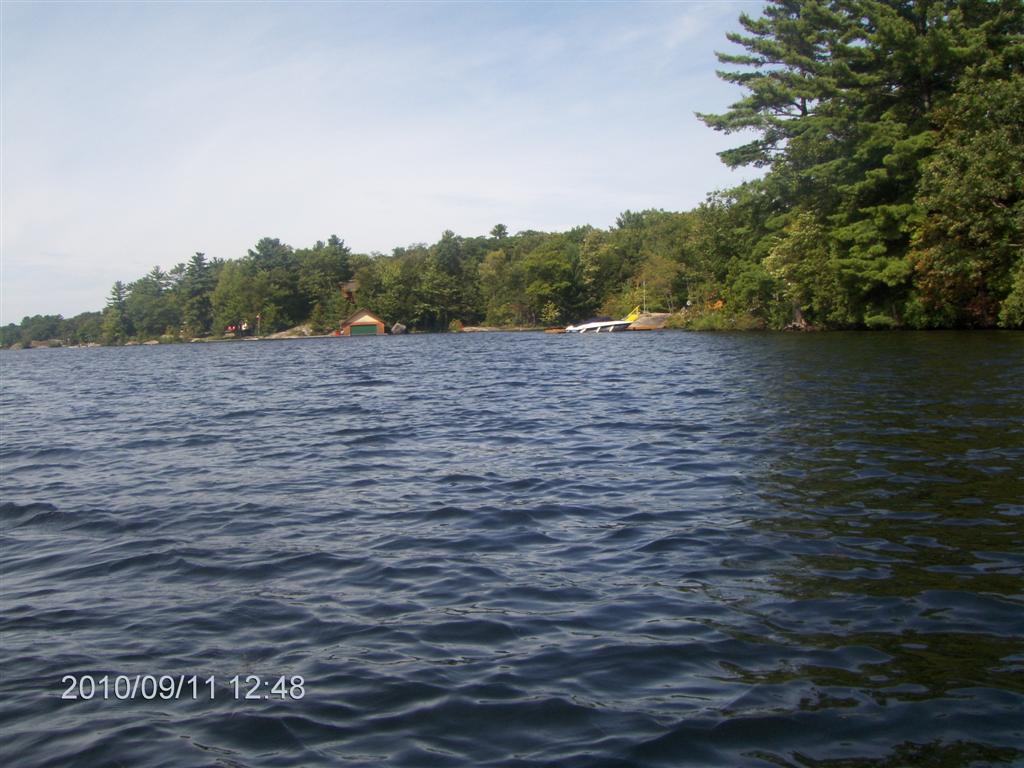 Following the shoreline we enjoy making comments on the cottages, Muskoka Chairs etc.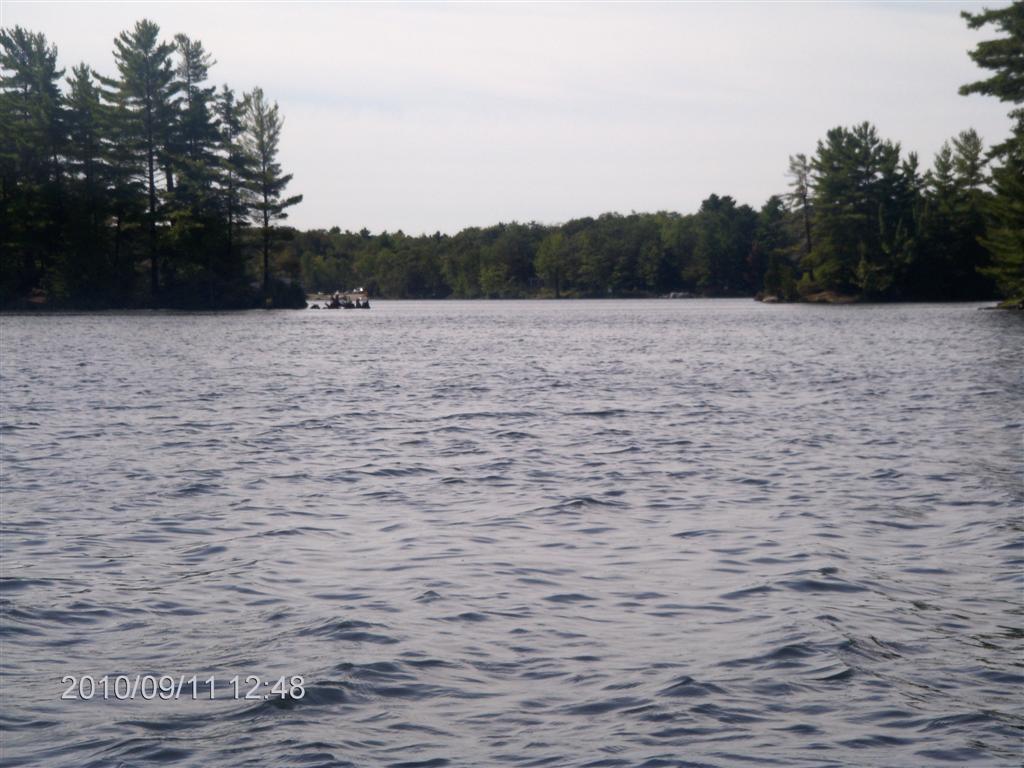 As we round a small island the first of the several Park beaches comes into sight. At first glance it looks like a road bridge with a slight slope as it crosses a channel of water.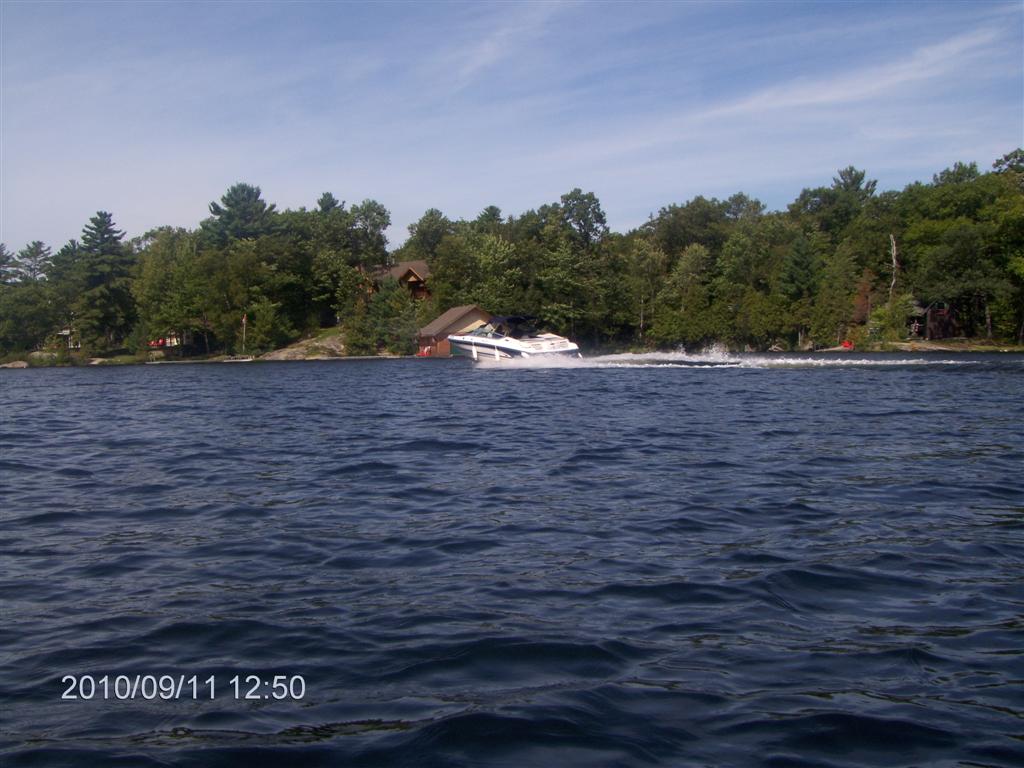 Our idiot friends are pleased to show how much noise and how large waves they can generate.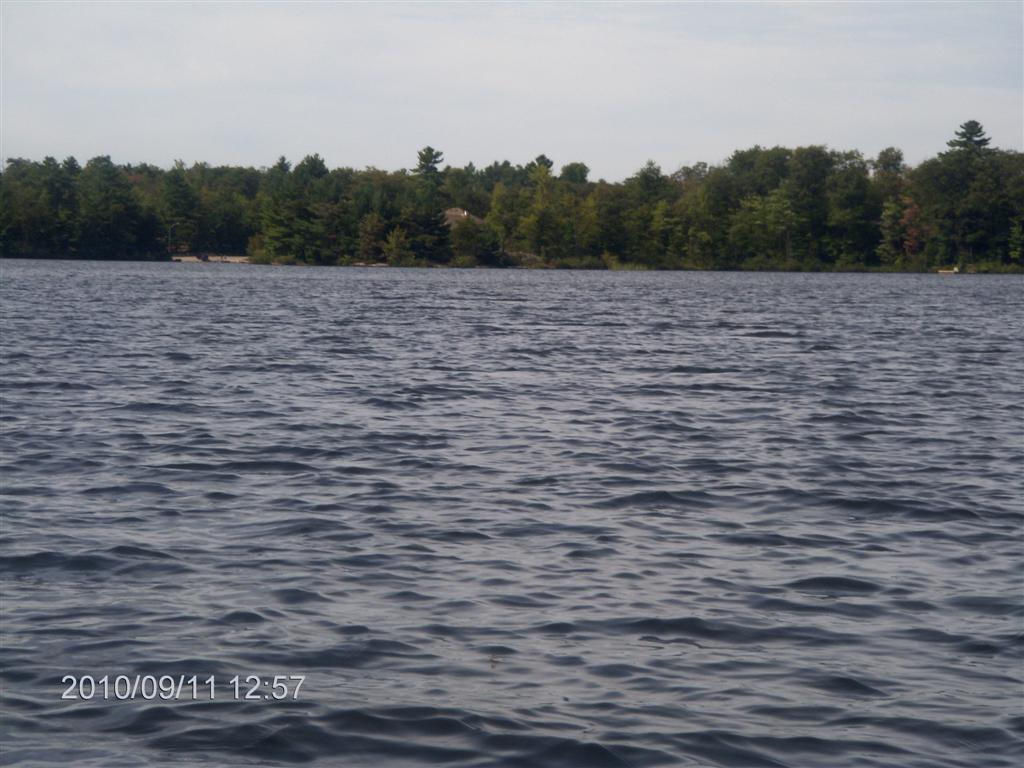 The beach comes into better view.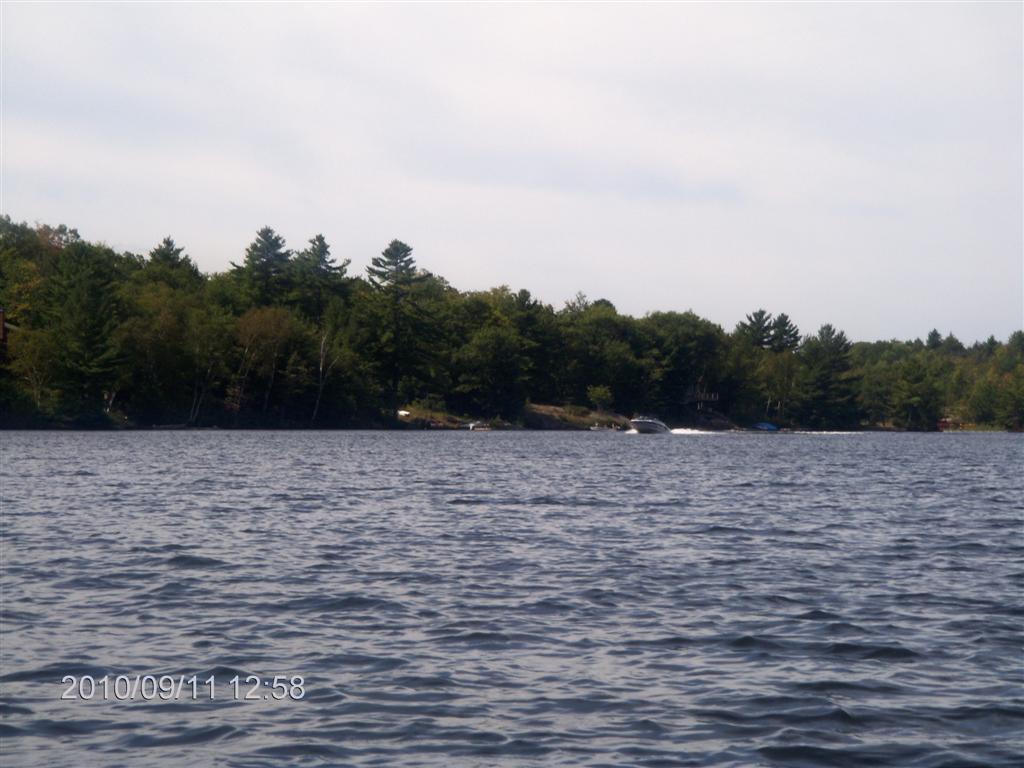 Yep! They are back!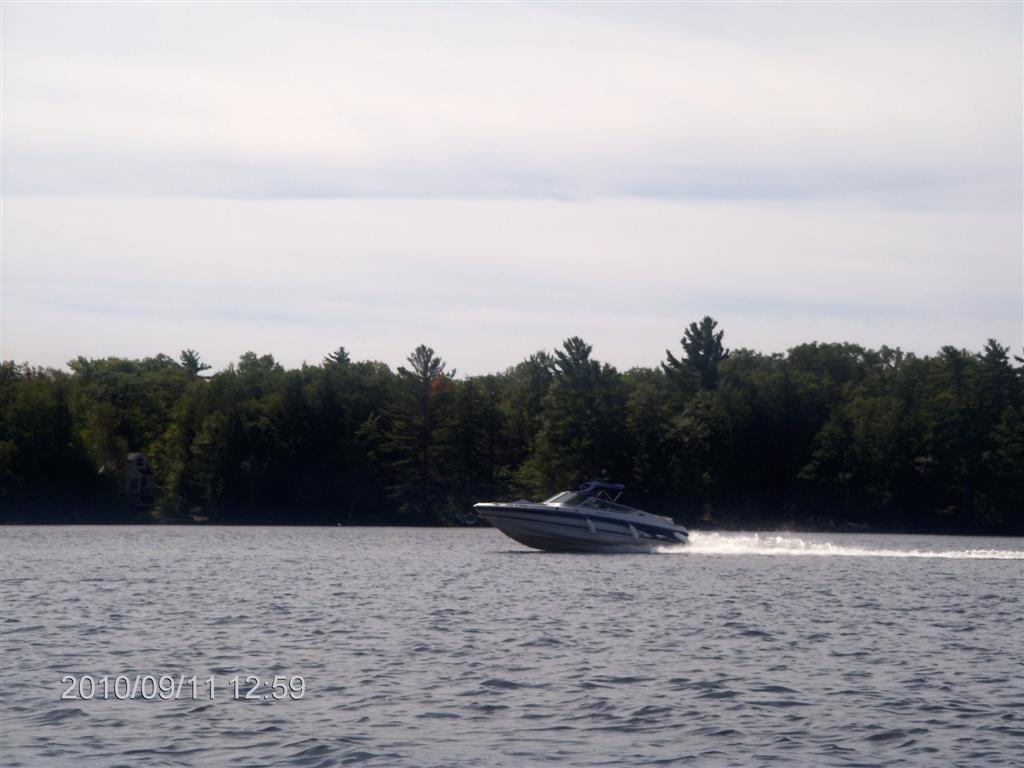 Can I make out the registration number on this shot? Not on the image on the web page, but on the original photo, sure. Itís a done deal!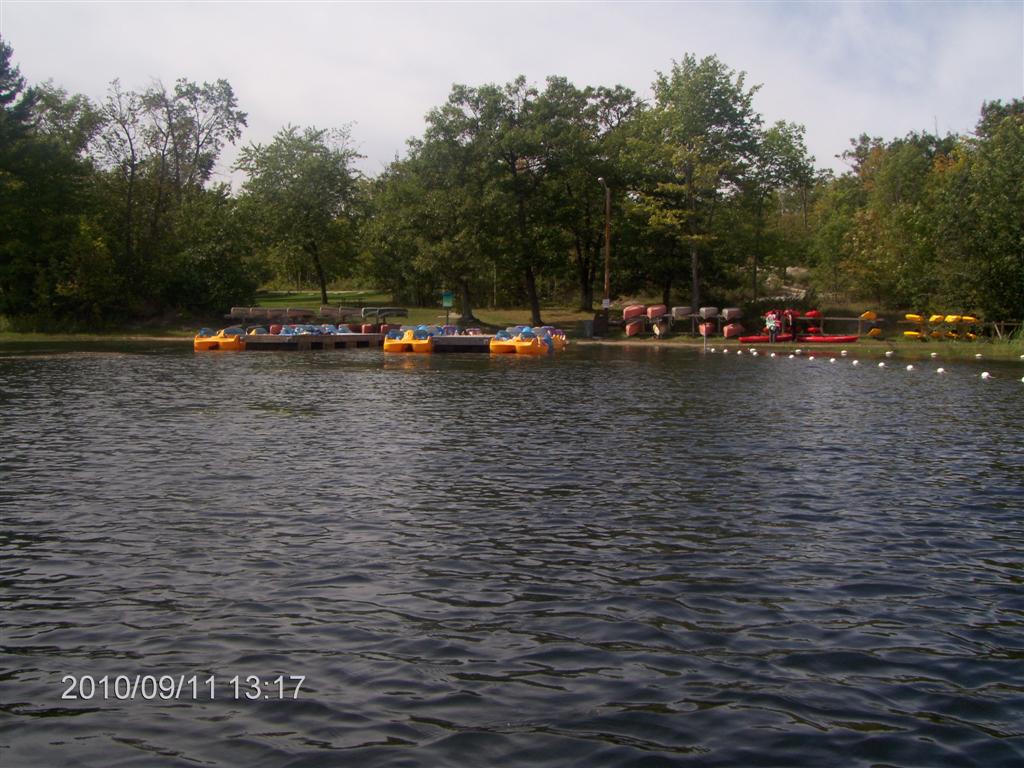 We pull closer to the canoe-rental docks from which we launched.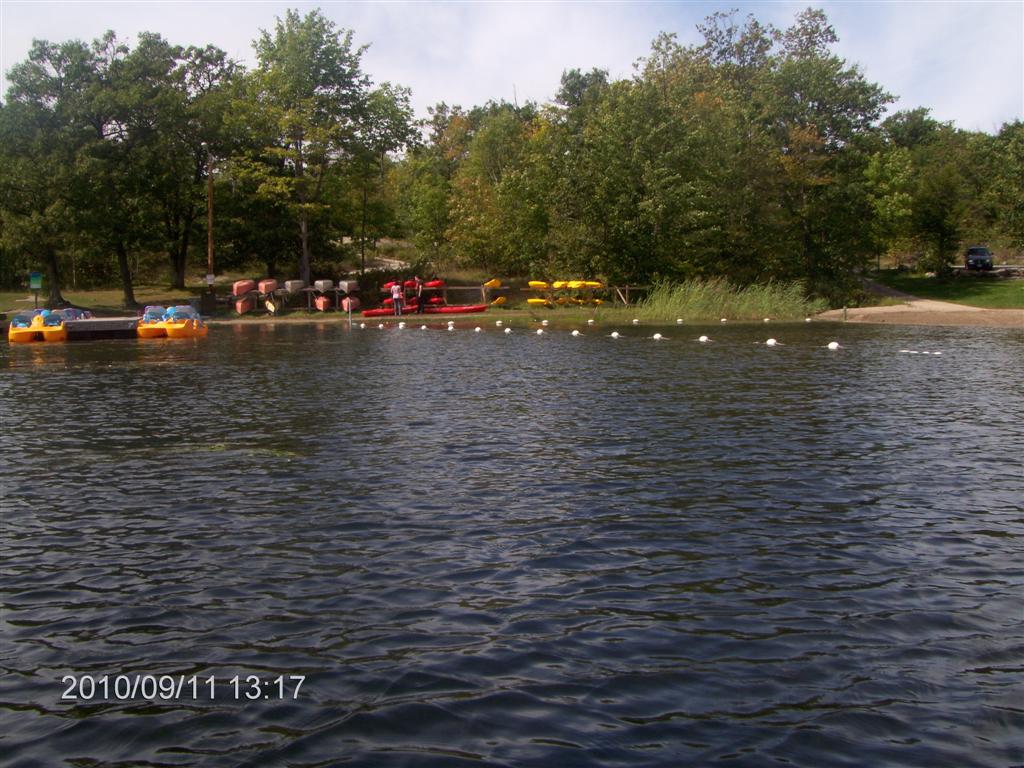 Truckloads of sand have been dumped to create an artificial beach.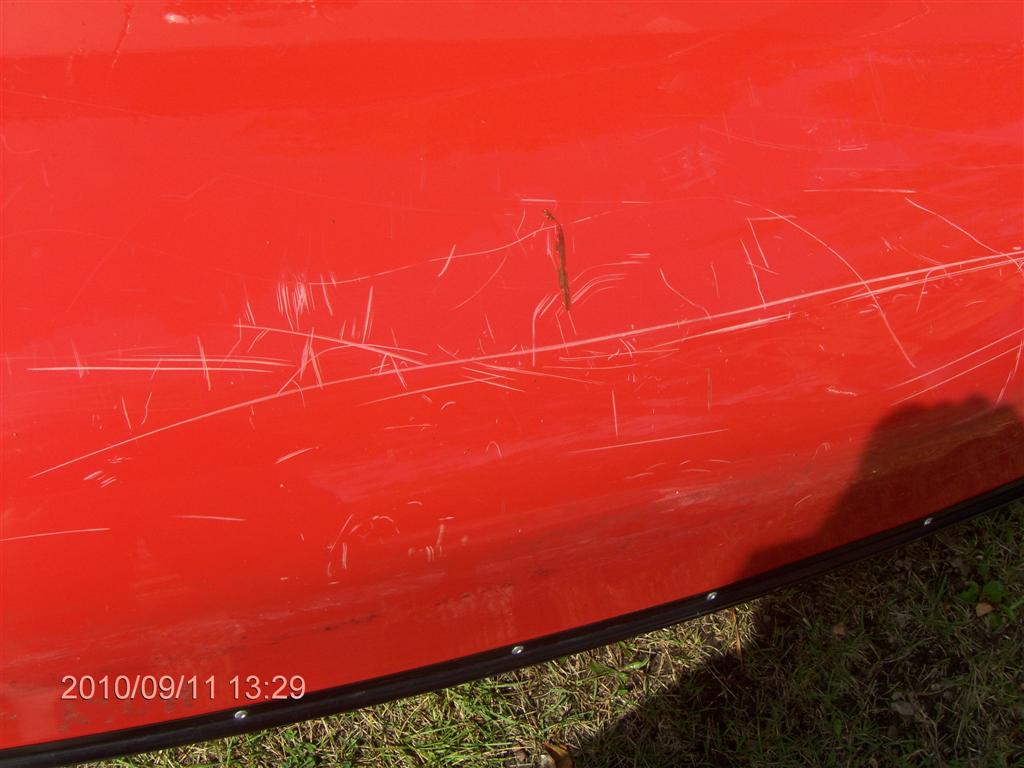 Big Red shows off some of his war scars.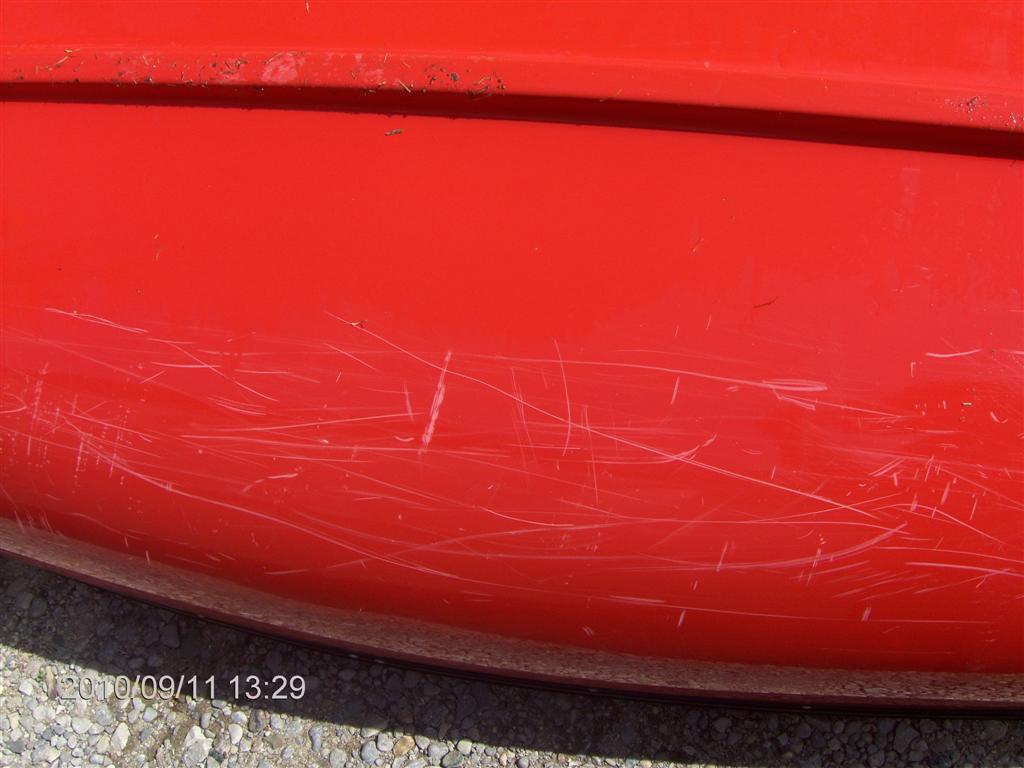 Both sides! Significantly there are few scars on the keel; they seem mainly to be the result of side-swipes over the past five or six years.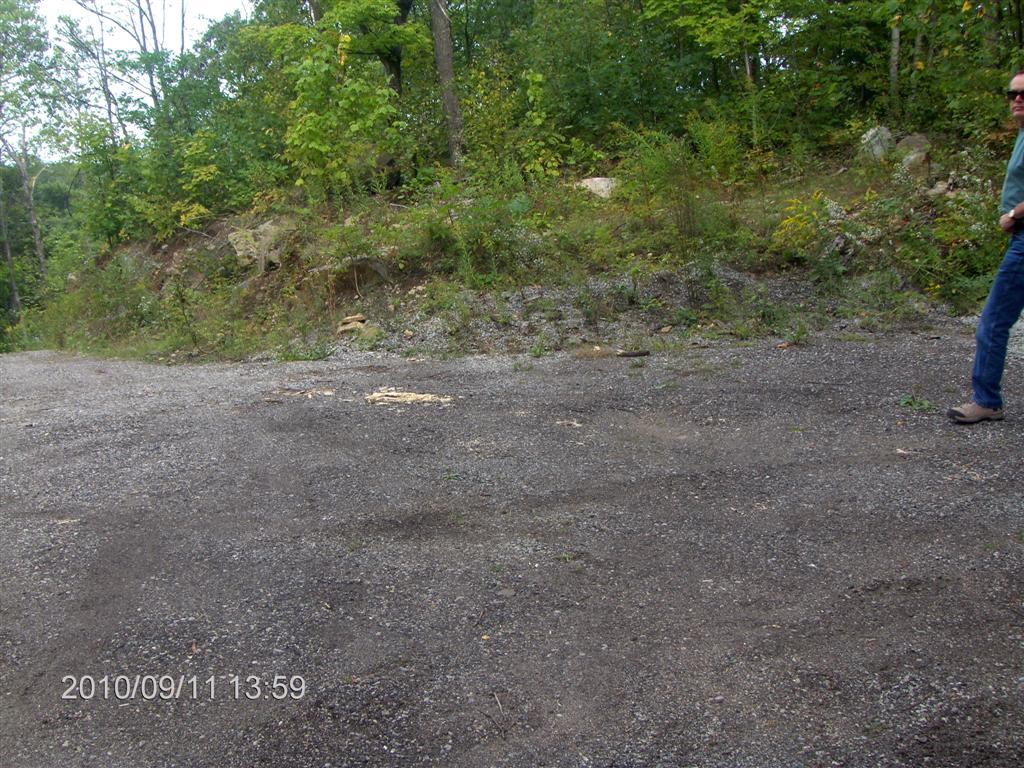 On the way back we explore potential launch spots on Wood lane and Portage Road off South Bay Road on the west side of highway 400.
Not one proved suitable.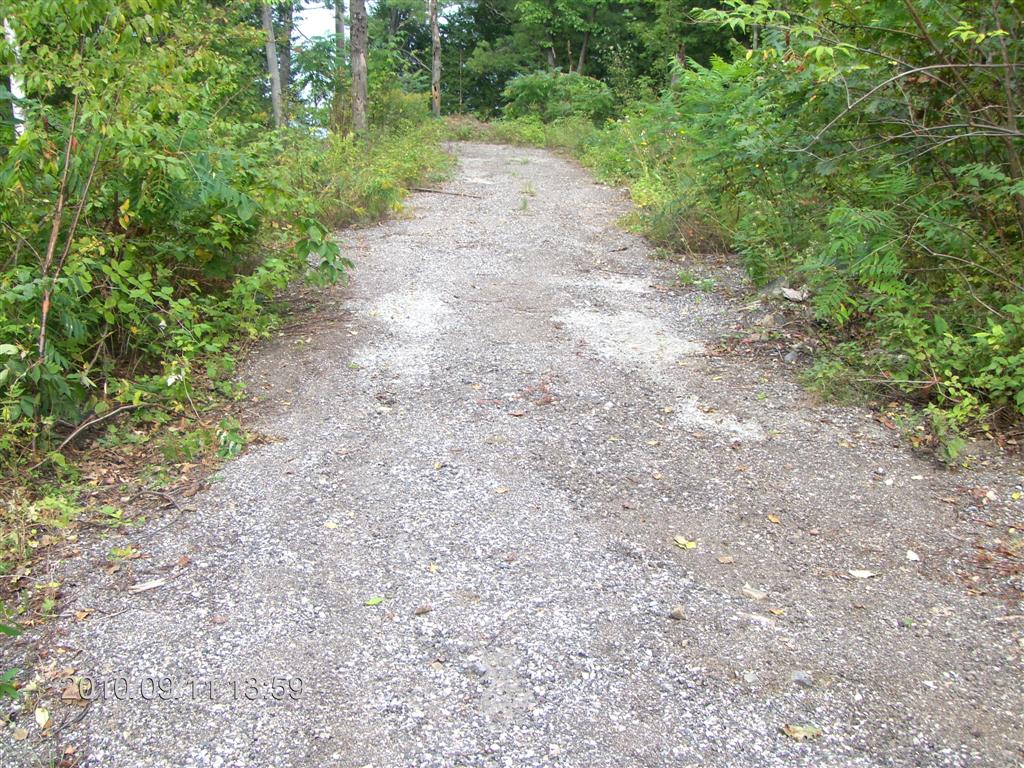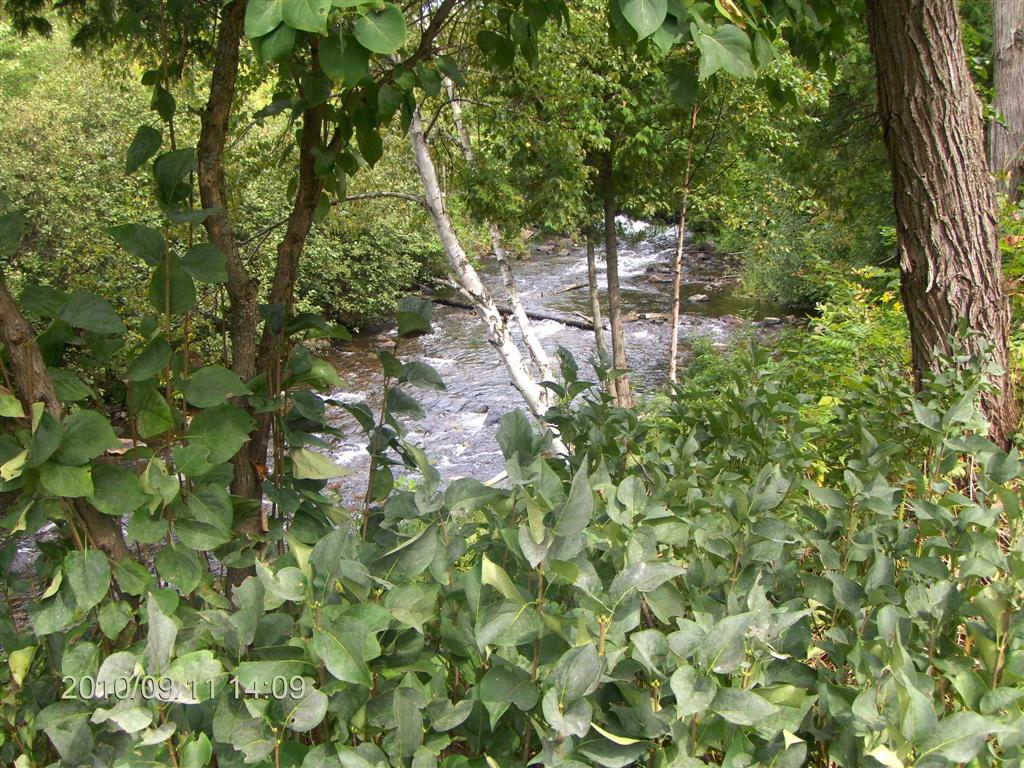 These next few shots are of the creek at Portage Road.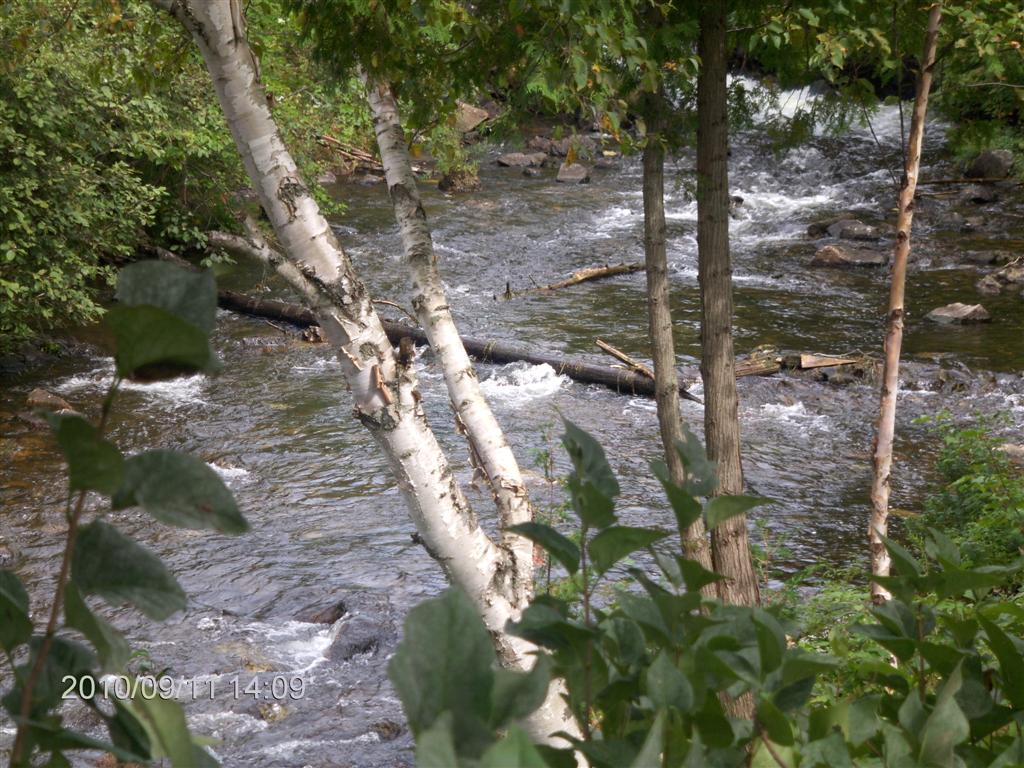 The rapids are shallow and a canoe could be pulled through, but it would be a long foot-numbing haul.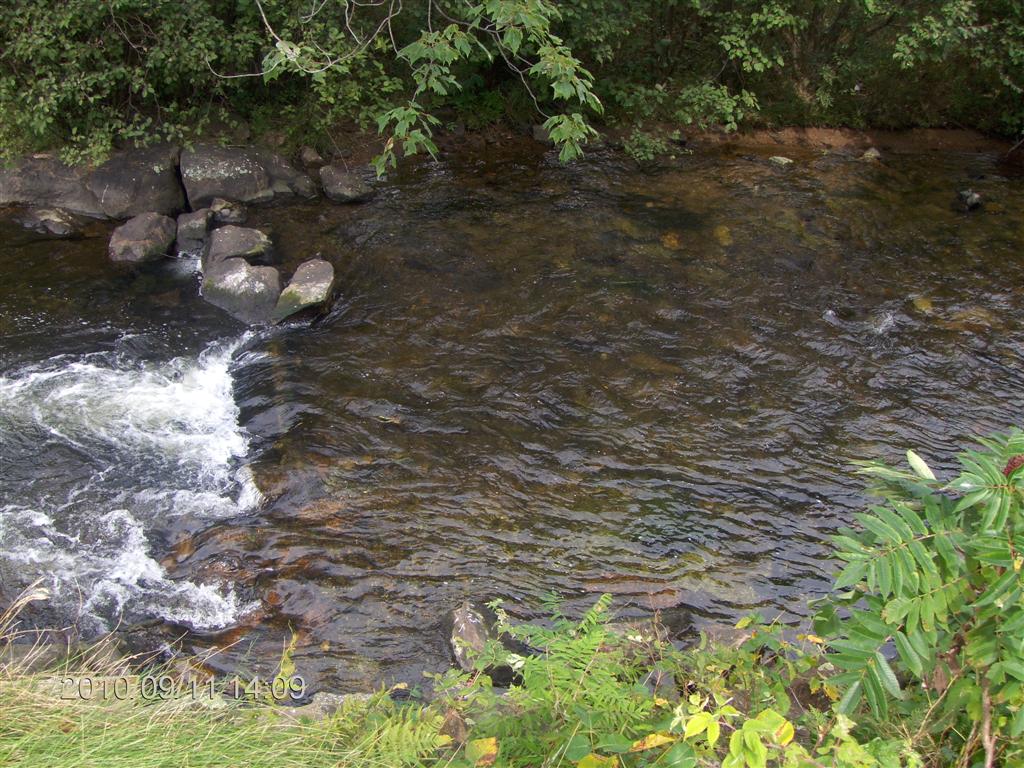 Here is the outflow from the rapids, a narrow lip of rock.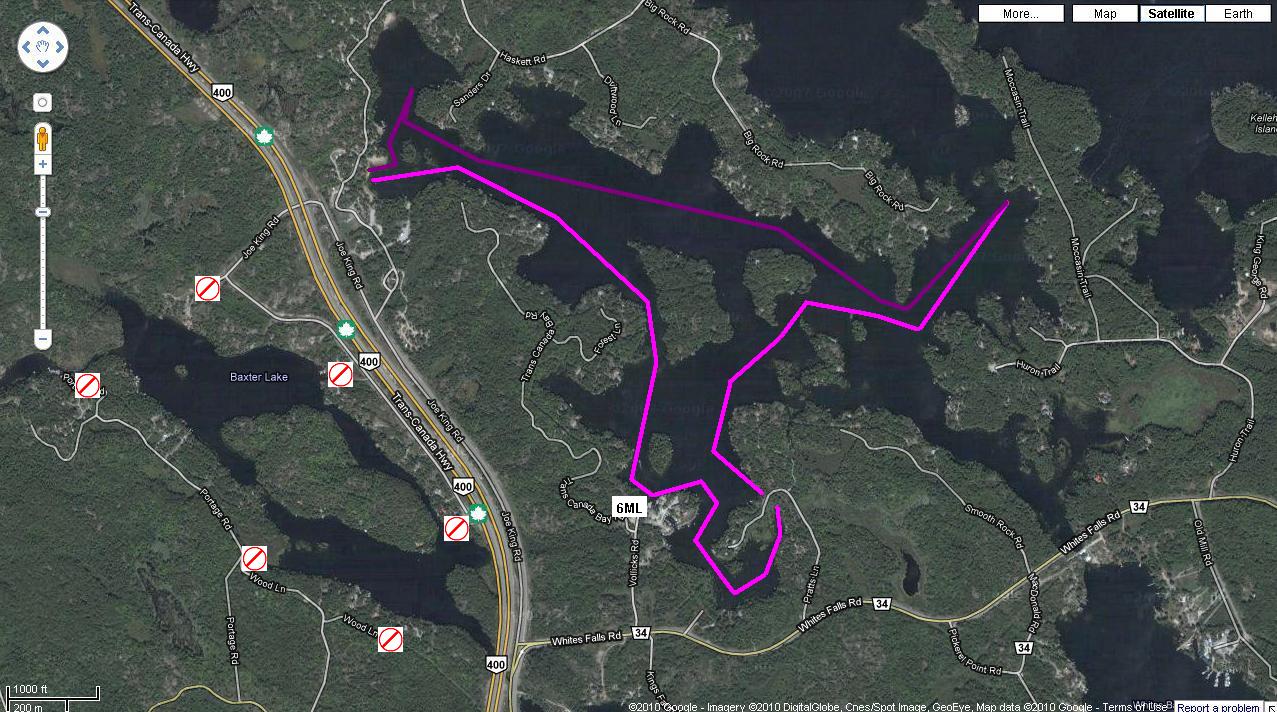 And here we were; pink for the trip out, magenta for the trip back.
Failed launch spots are marked. Our culvert trip shows up as a gap in the outward journey.




Loading





416-993-4953 CPRGreaves@gmail.com
Toronto, Friday, September 08, 2017 10:10 AM
Copyright © 1996-2017 Chris Greaves. All Rights Reserved.