416-993-4953

32 Grenville Street M4Y 1A3
Black River - Saturday, May 16, 2015
Three years have passed since our previous visit here.
Black River empties into Lake Simcoe near the town of West Sutton. We drove up Highway 48 out of Markham, through West Sutton and doubled back half-a-mile to Dalton Road.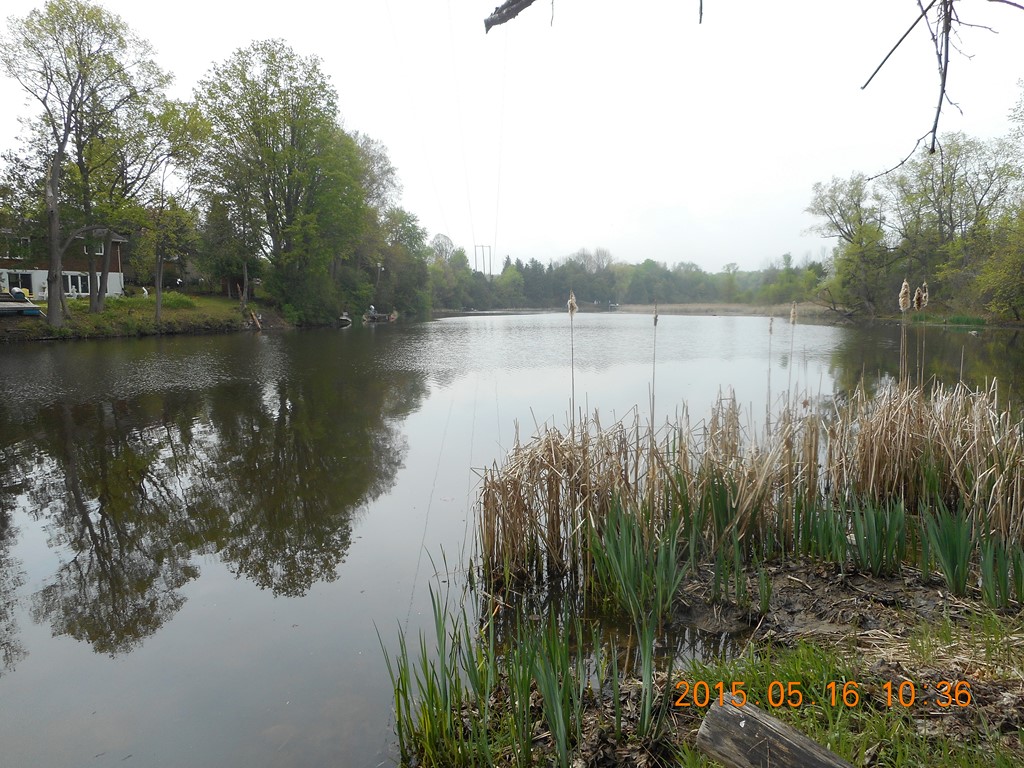 We put in around 10:40, about an hourís run from Toronto, and that included unloading and then (Fred) driving away to park the car. (More on that later)
This is the by now standard view looking upstream from the launching point. The air is calm, the skies cloudy (which I like because I detest paddling into a million bright reflections off the water).
Trees and shrubs are coming into leaf.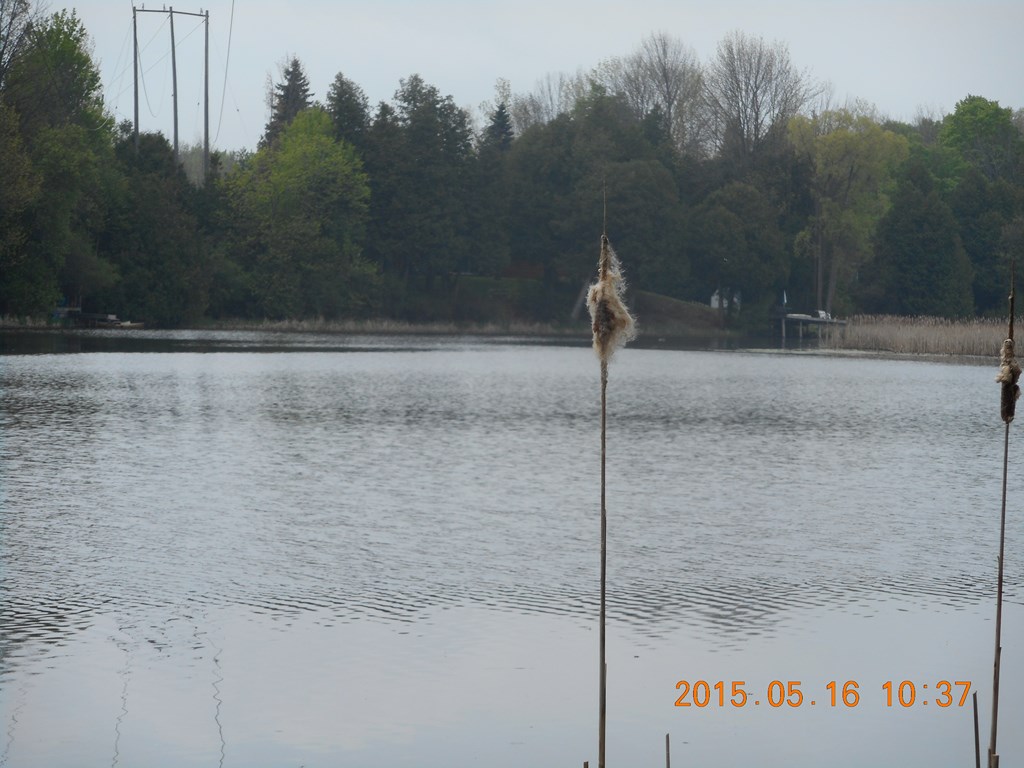 A zoom shot upstream; there is a breeze as evidenced by the ripples on the water, but the breeze was almost undetectable on our skin.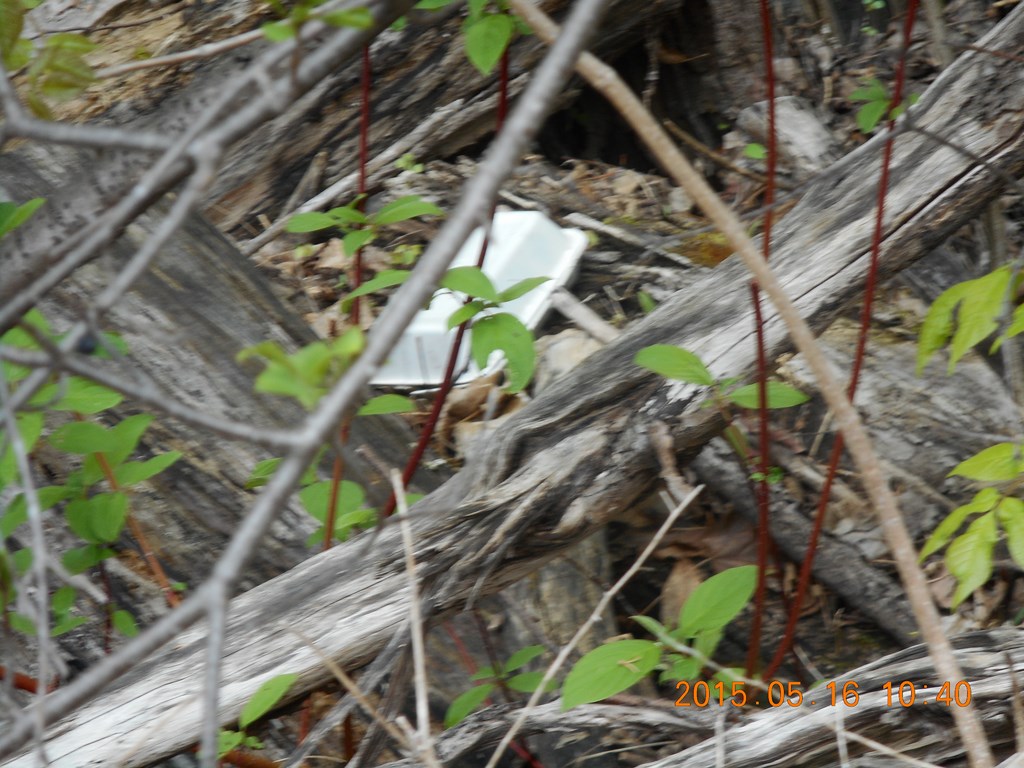 While I waited for Fred to walk back, I took some photos of garbage that has been tossed over the little cliff, or has washed ashore. Here we have a polystyrene foam container.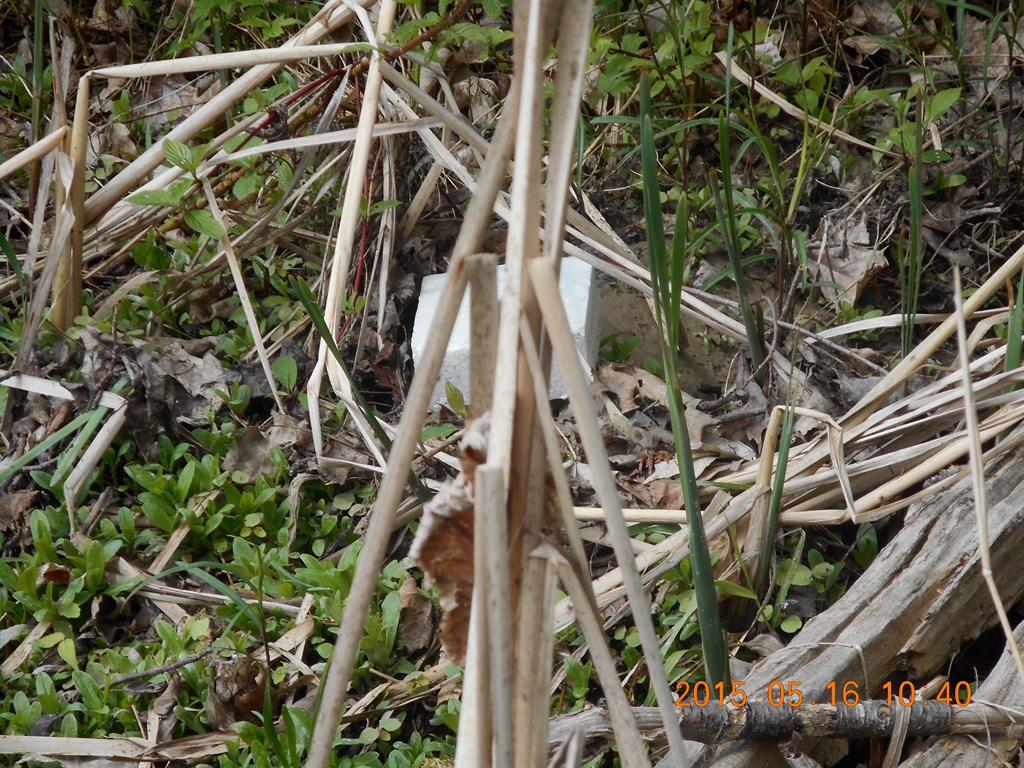 A plastic-paper carton of some sort; my guess is french-fries.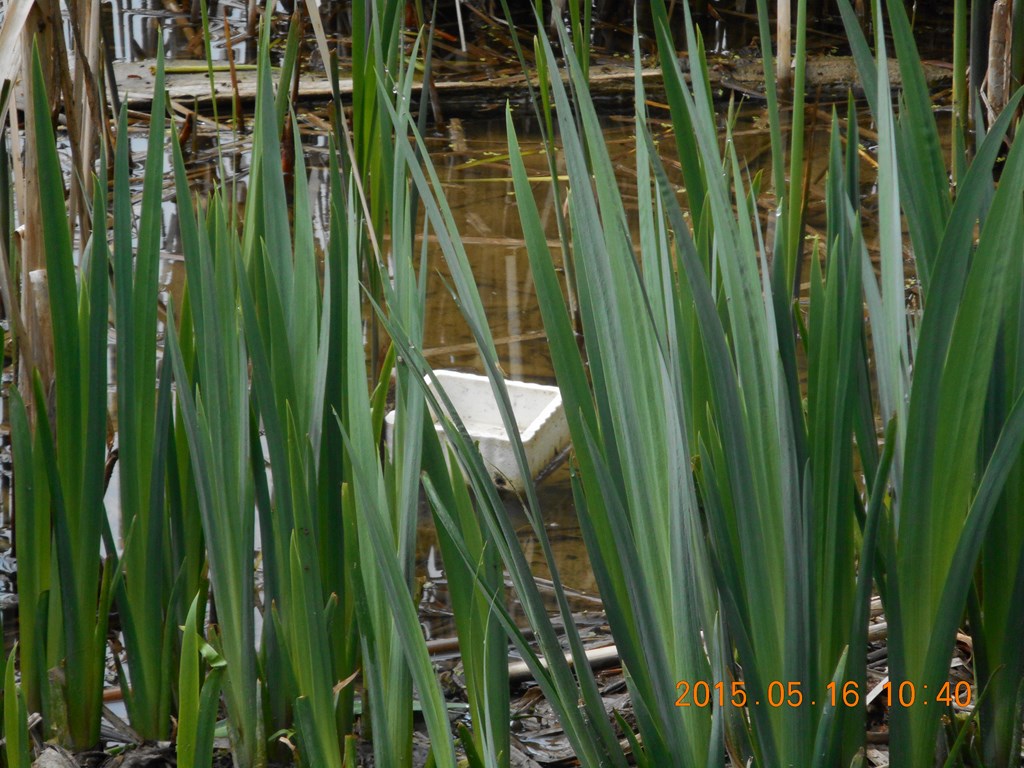 A polystyrene foam box that once held a cell-phone or camera.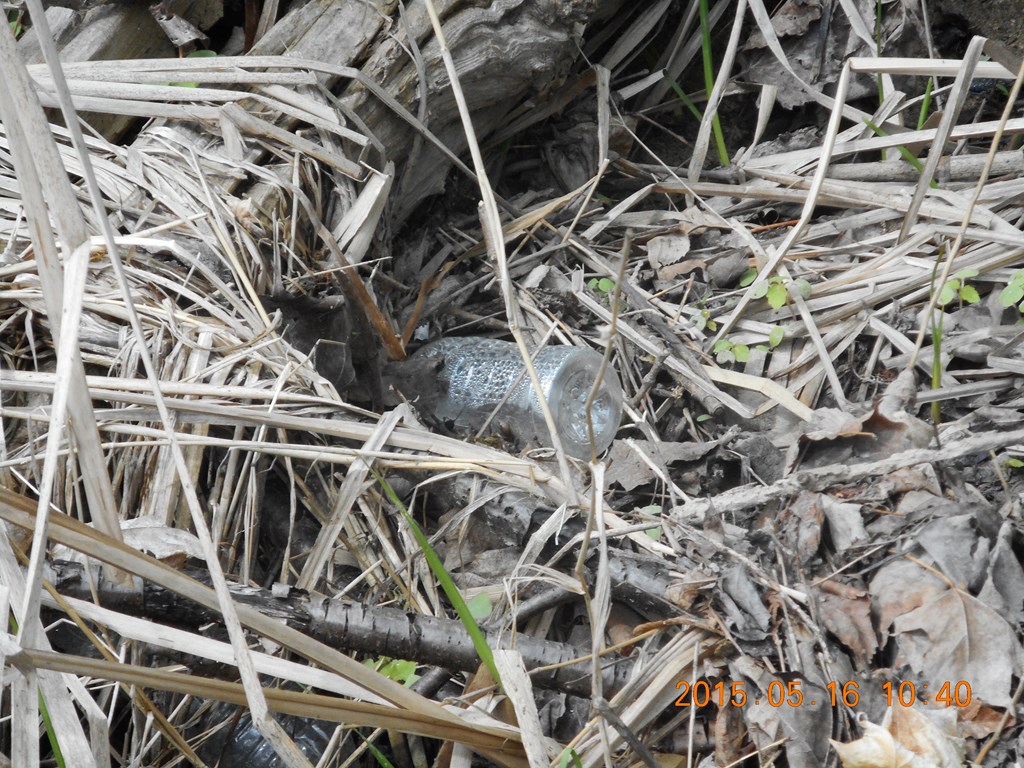 A plastic bottle that once held water, was drained, and then considered to be waste that someone, somehow, would take car of as long as the bottle was tossed to one side.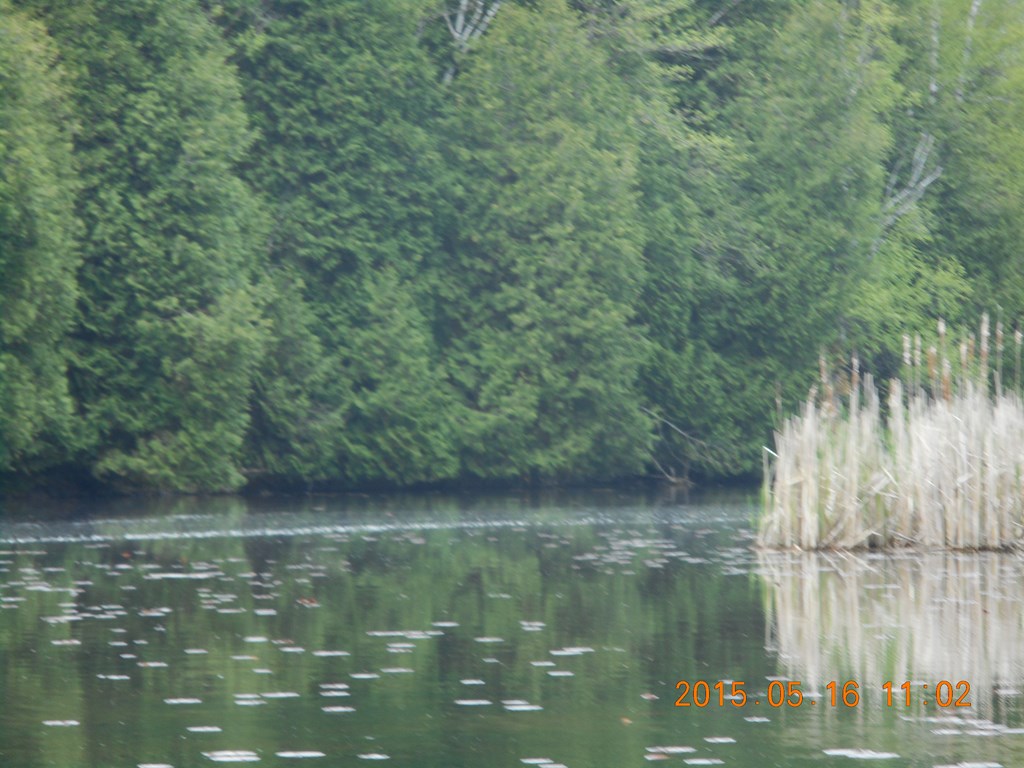 The trees shrug their shoulders right down to the waterís surface. It looks so soft and comforting.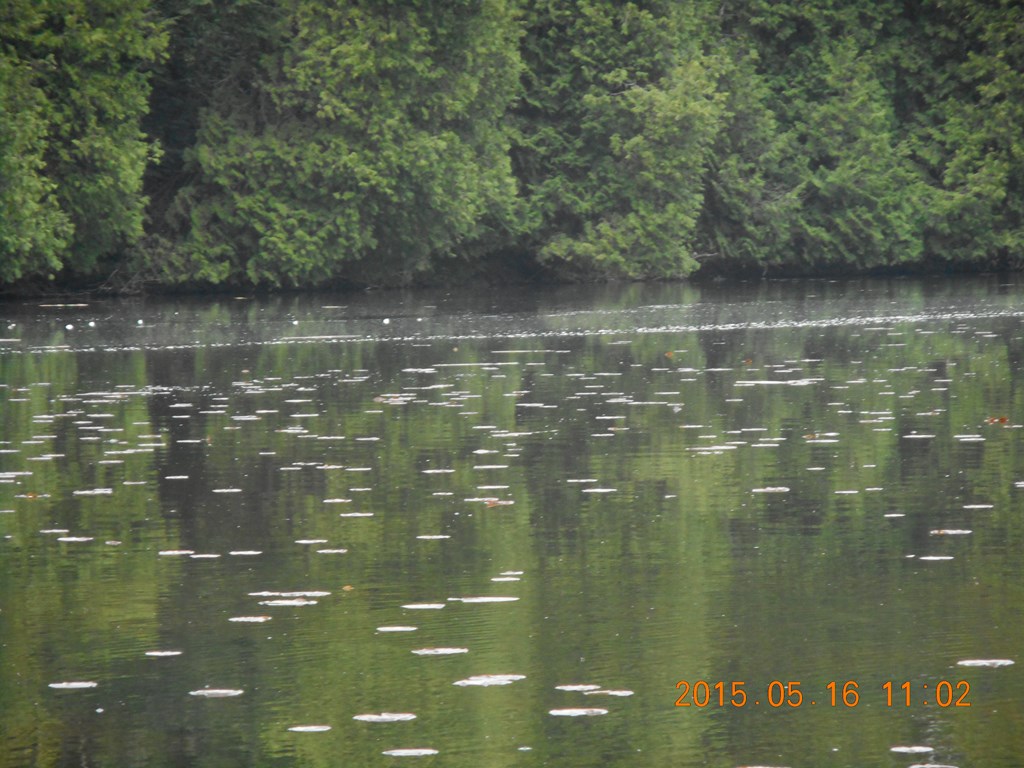 Lily pads float on the surface; there is a mist-like quality to the air.
Here two Canada Geese shepherd their goslings out of our way.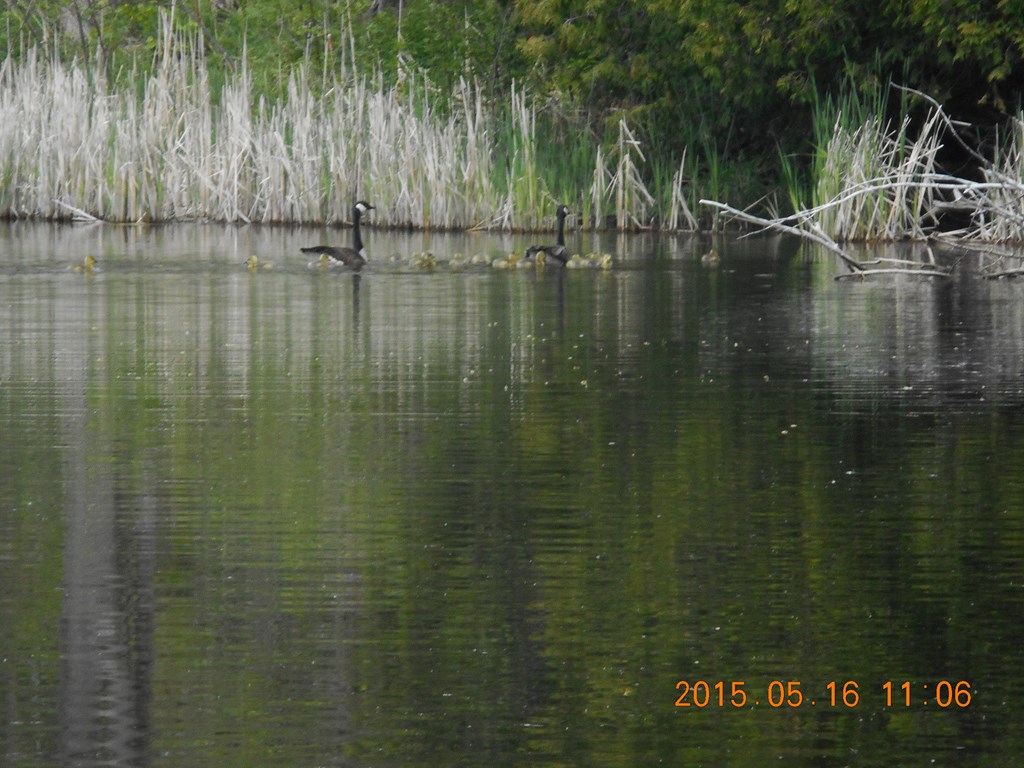 Note the baby that has been left far behind poppa, at the left-hand side of the photo.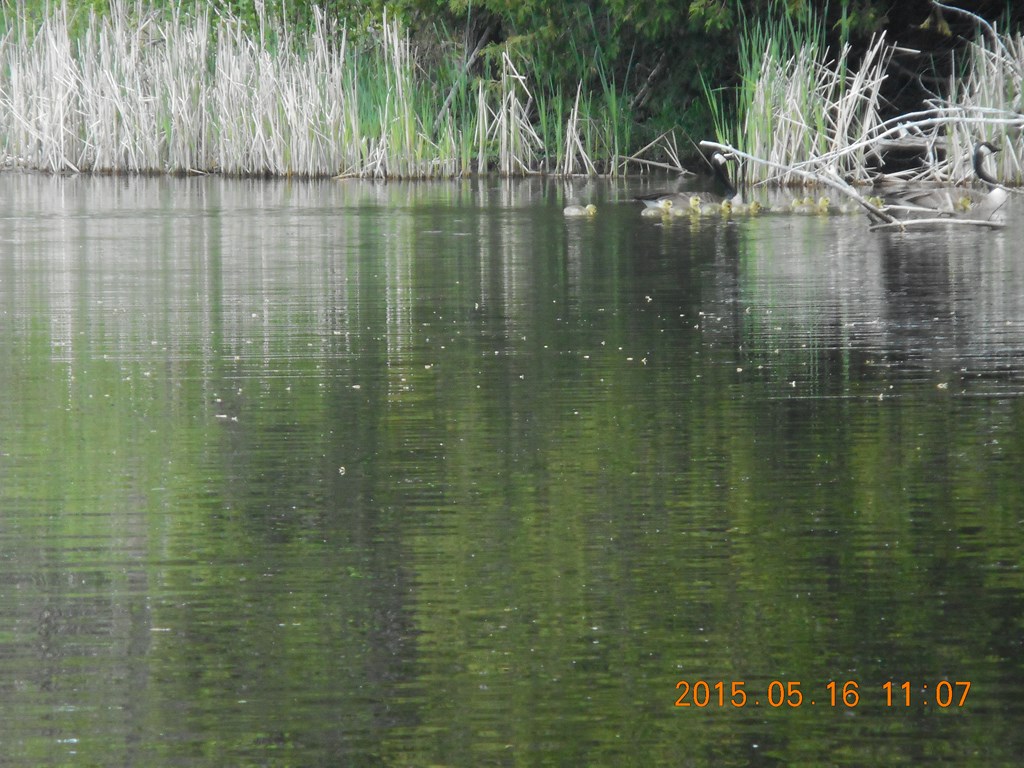 Baby is still trailing Poppa ...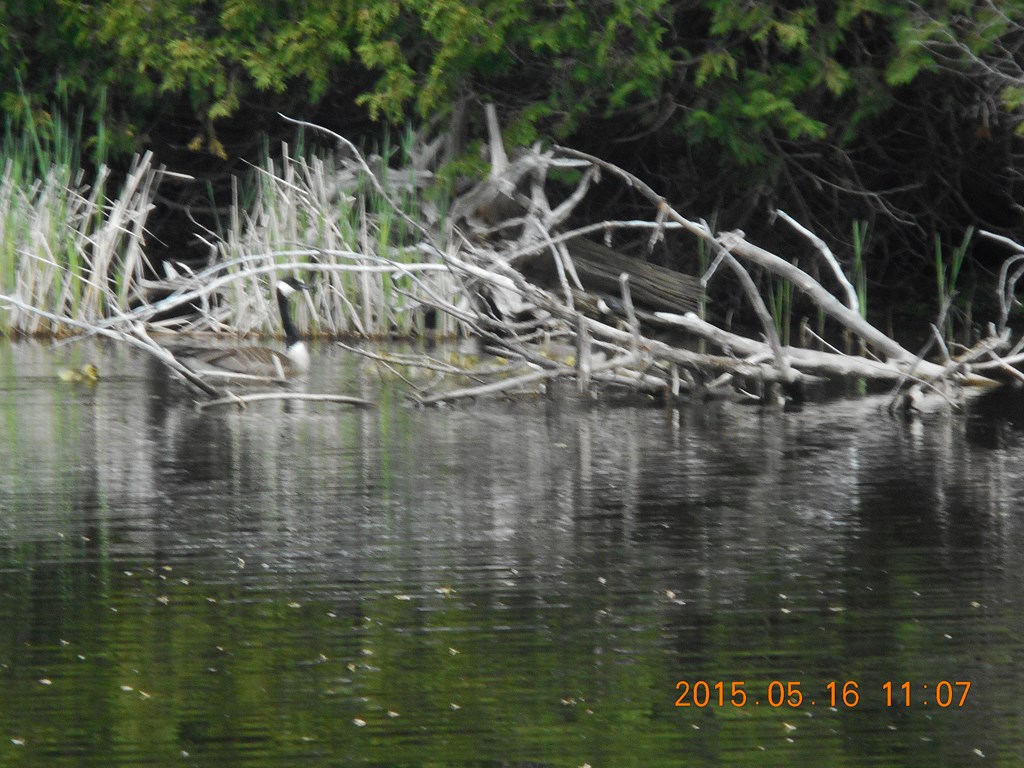 Baby is still trailing Poppa ...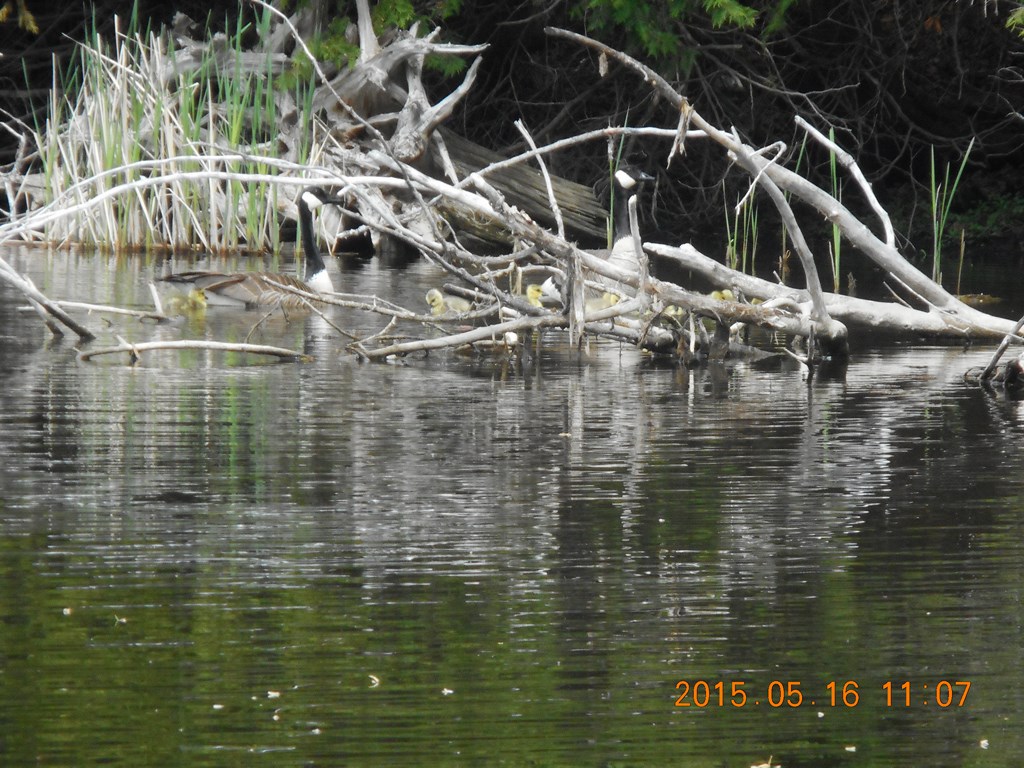 Baby is still trailing Poppa ...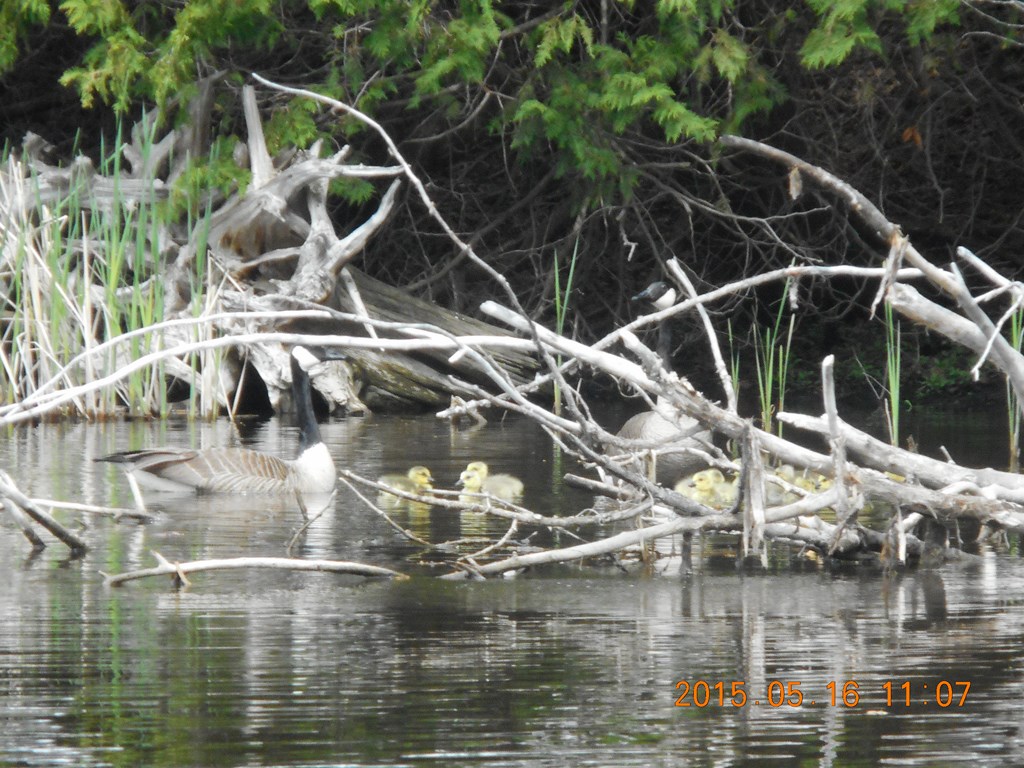 But now Poppa has stopped paddling, and baby is safely in the clutch of goslings.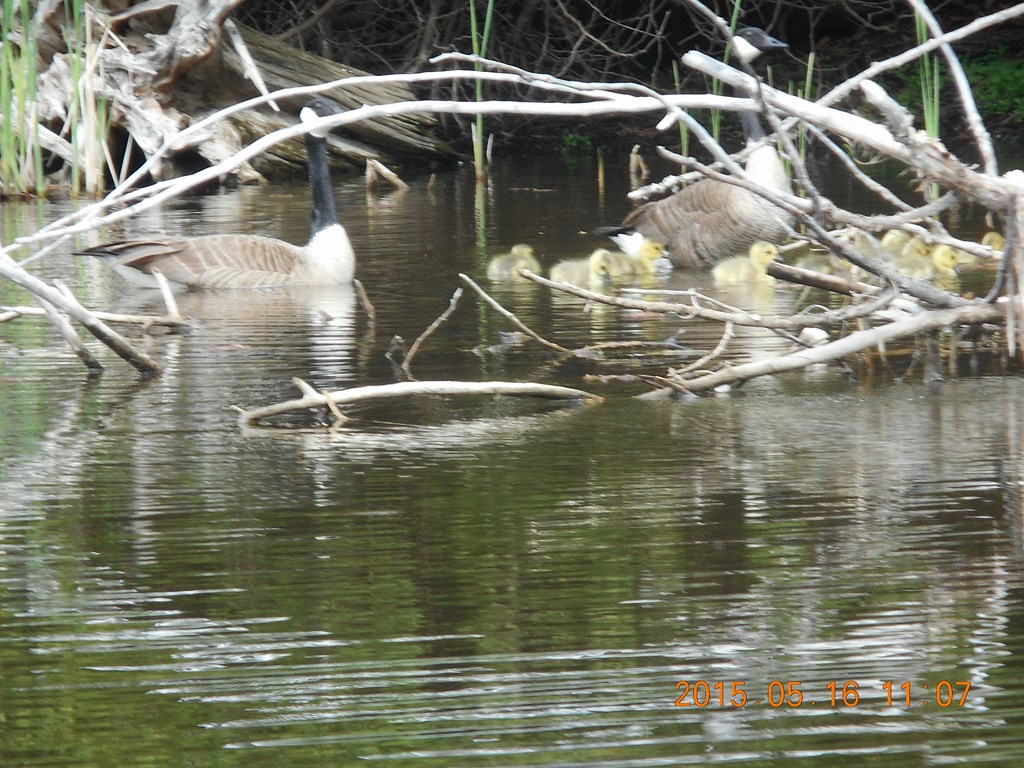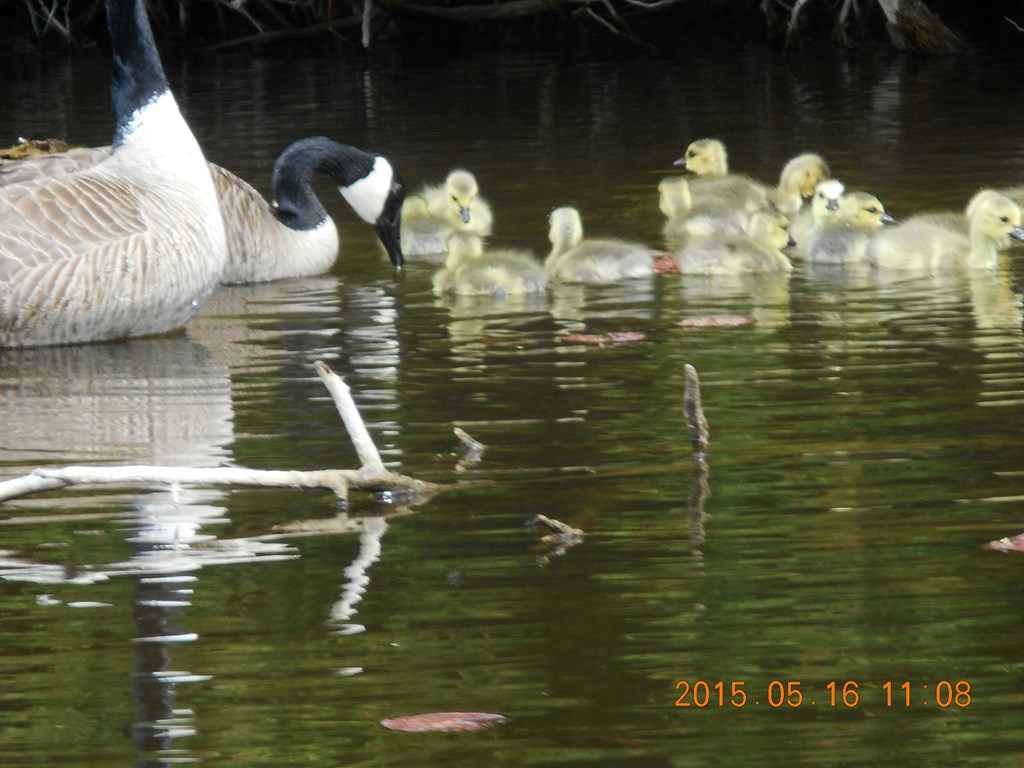 It looks as if Momma is counting her babies.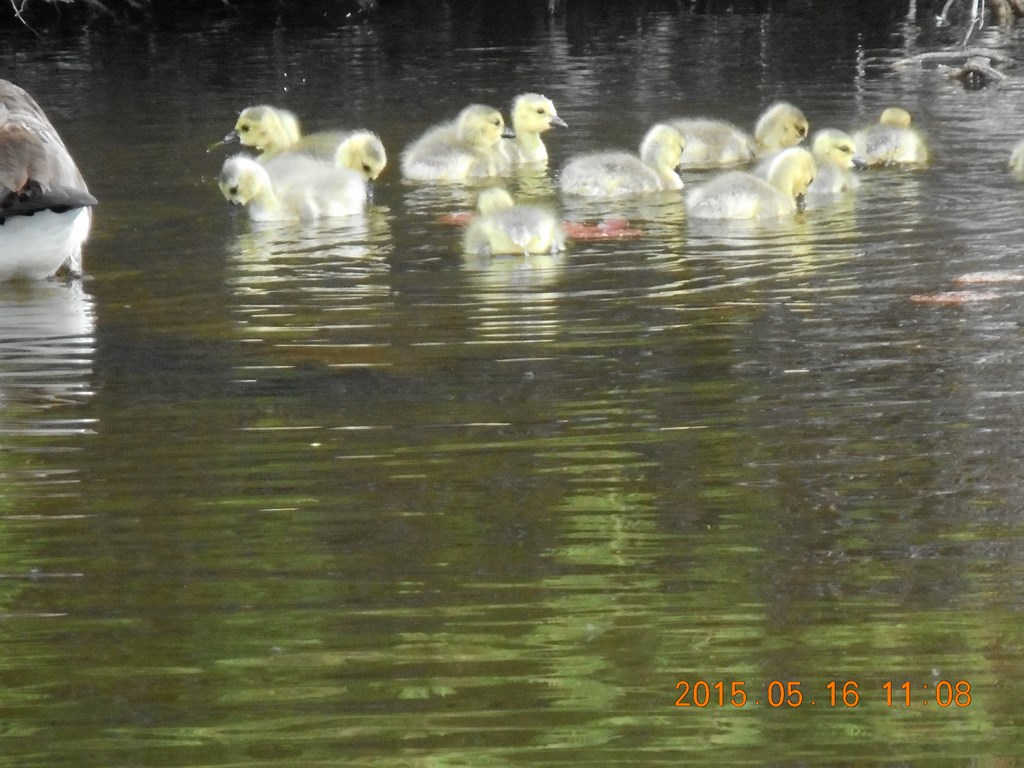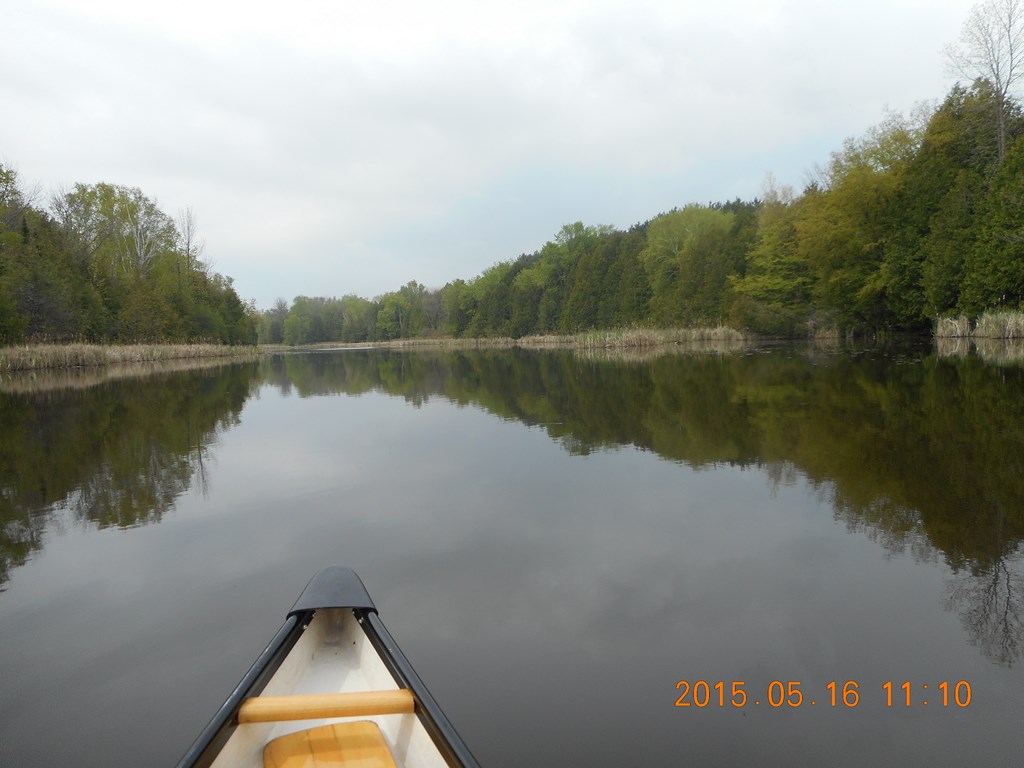 The river was like a lake; my guess is that very little water flows at this time; the melt water is gone, and there have been no heavy rains since then.
Can you say ďglass-likeĒ?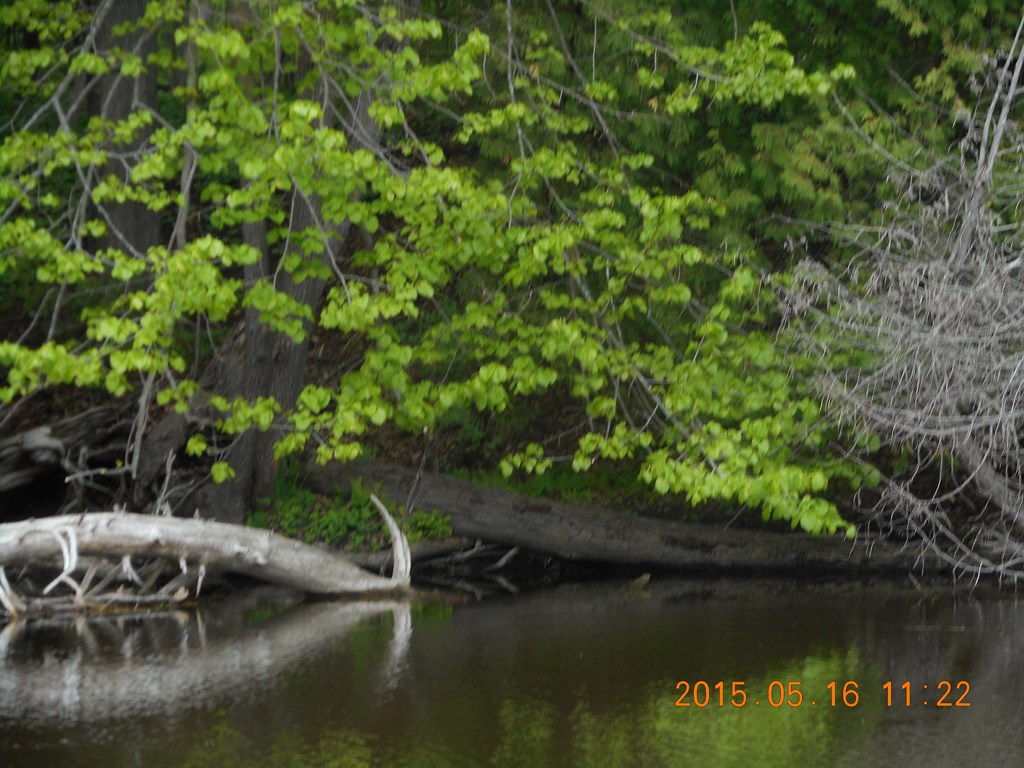 The photo doesnít do the shade of green justice.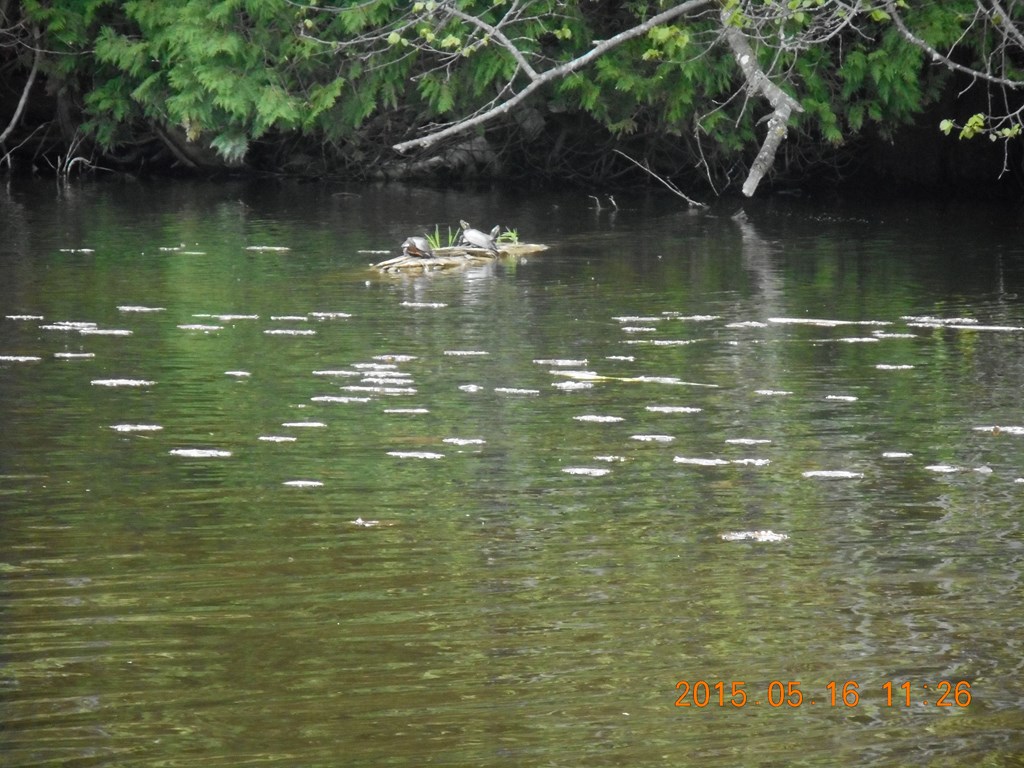 Turtles seemed to be perched on every log we passed. We made no count, but we saw, easily, more than fifty turtles and perhaps as many as a hundred; some logs sported a dozen turtles.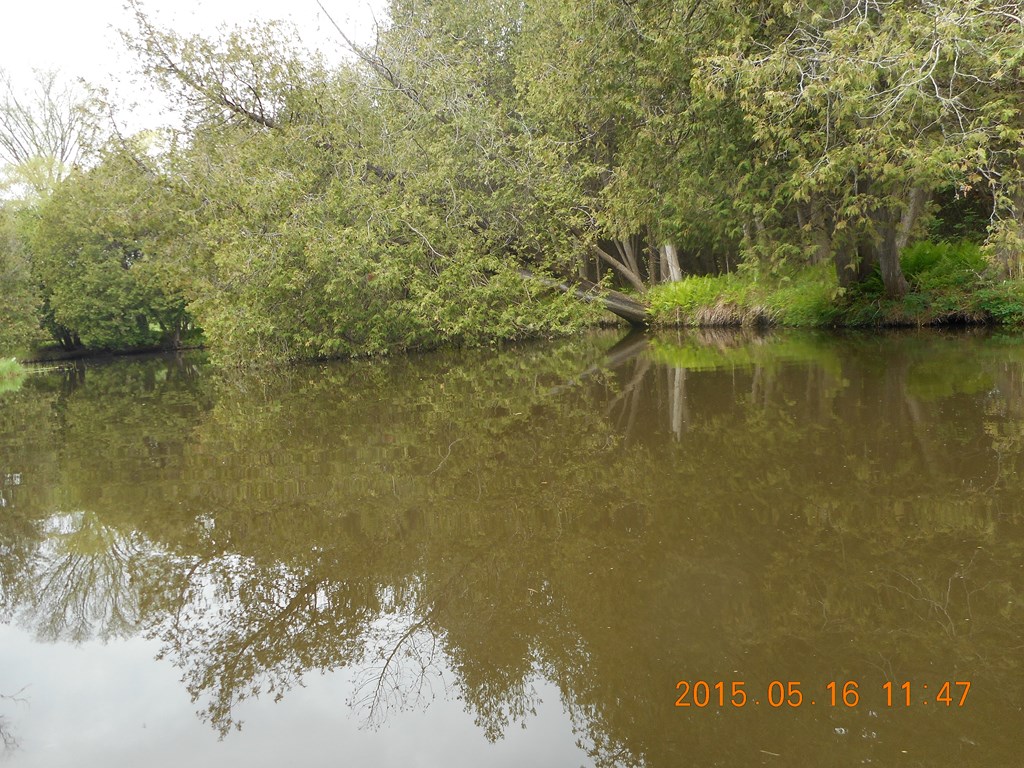 Over winter this tree succumbed to the erosion and is about to uproot itself totally and then drift downstream.
There are many snags on the shallow stretches of this river.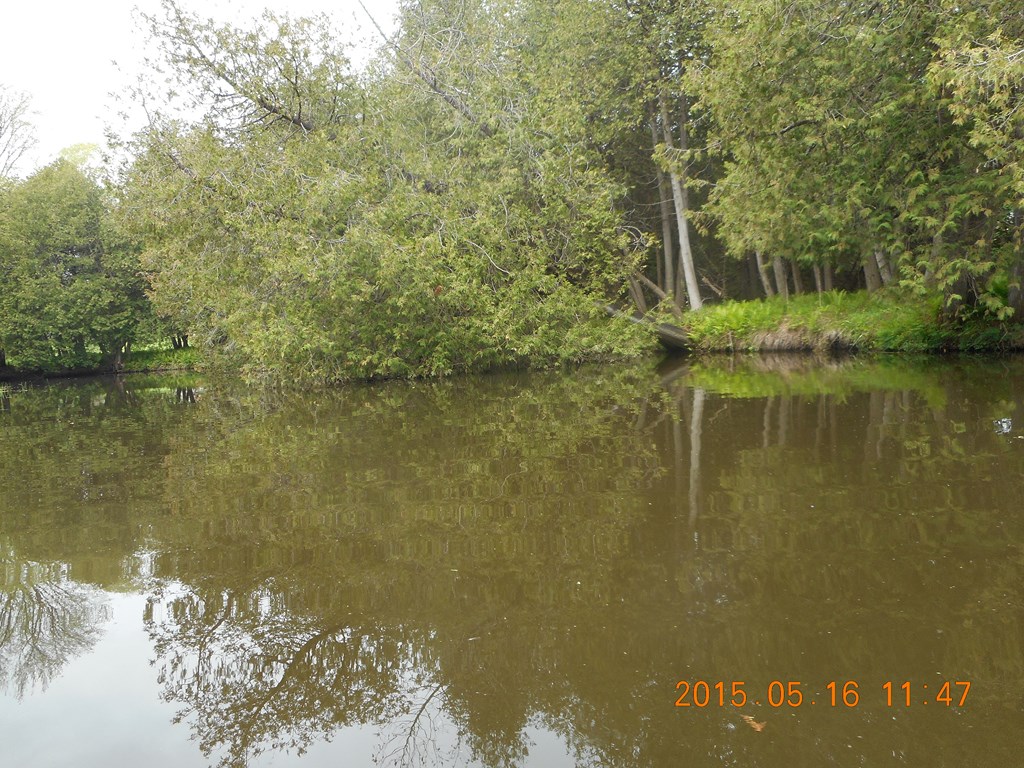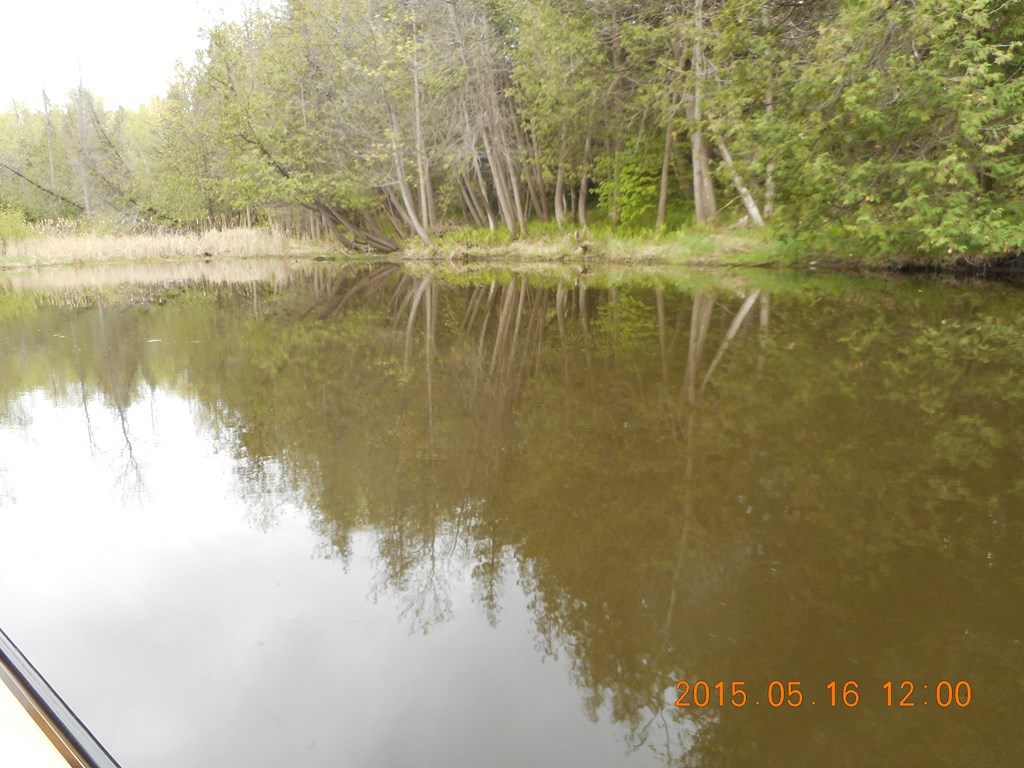 I was struck by the lines and reflections of these tree trunks.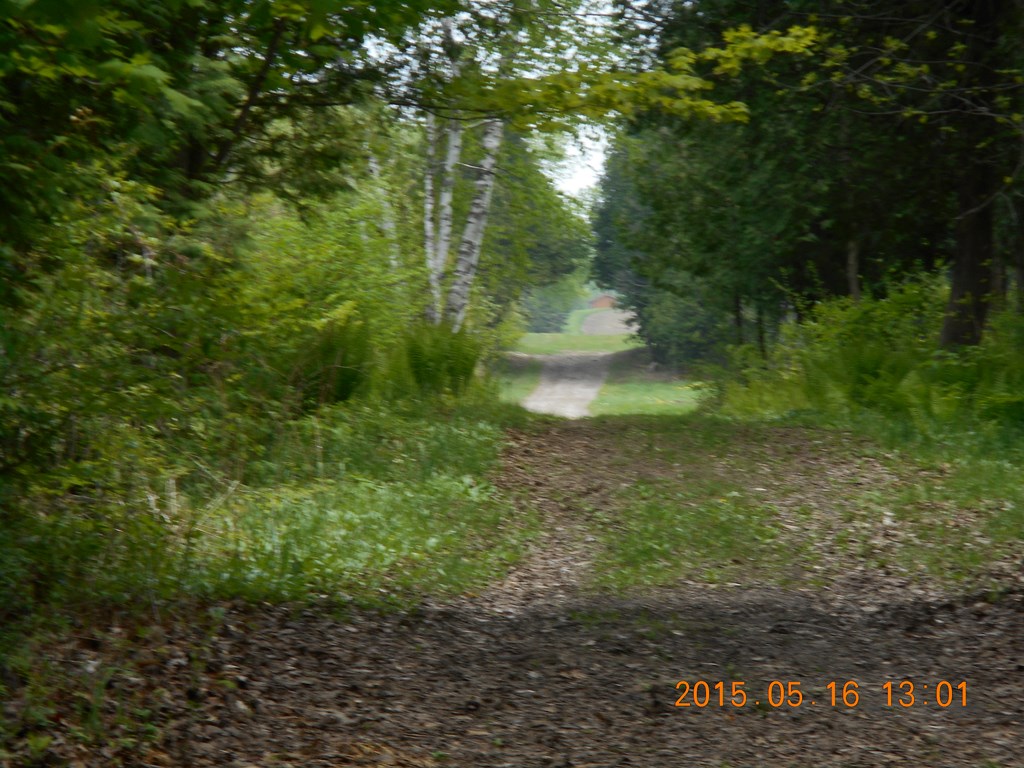 On the way back we spotted what looks like an access point. There is what I took to be an orange scar at the end; I saw traffic and judged this to be highway 48.
Fred thinks the orange blob at the eastern end of the track is a barn.
I think Fred is right.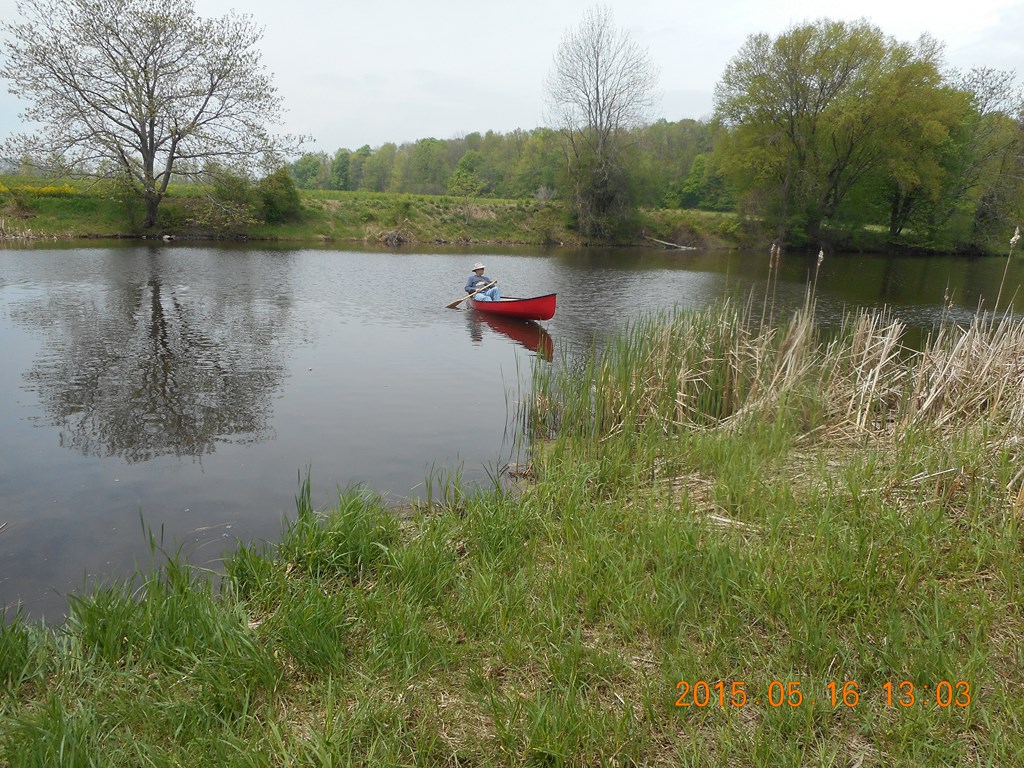 While I inspected the track, Fred went solo.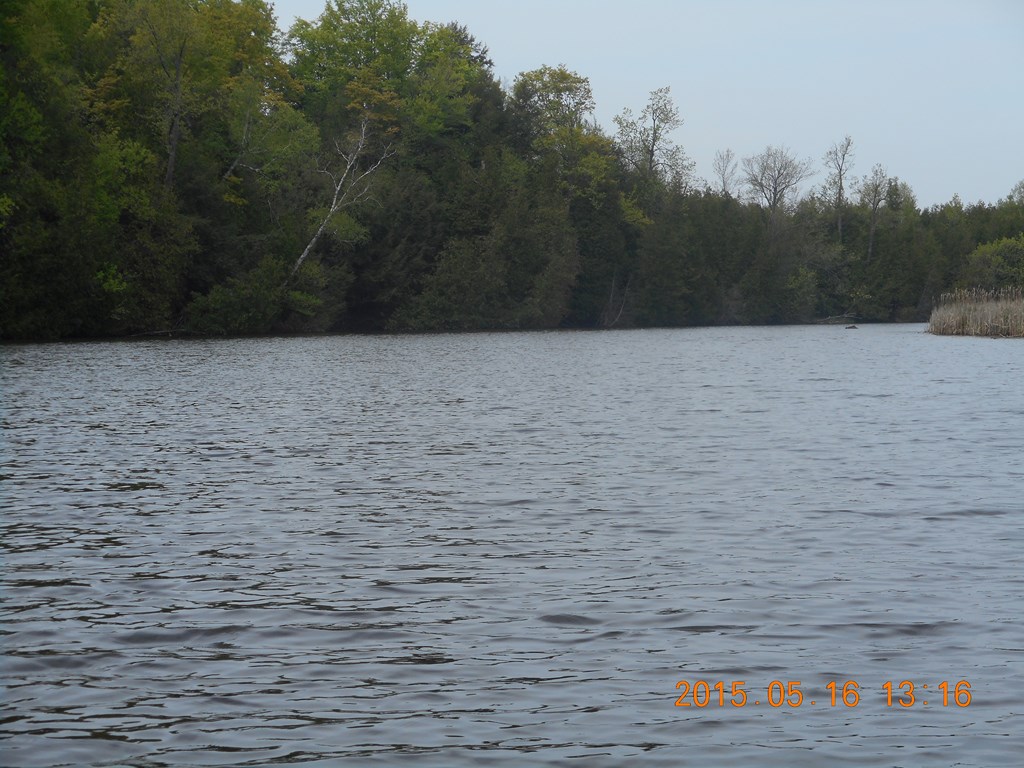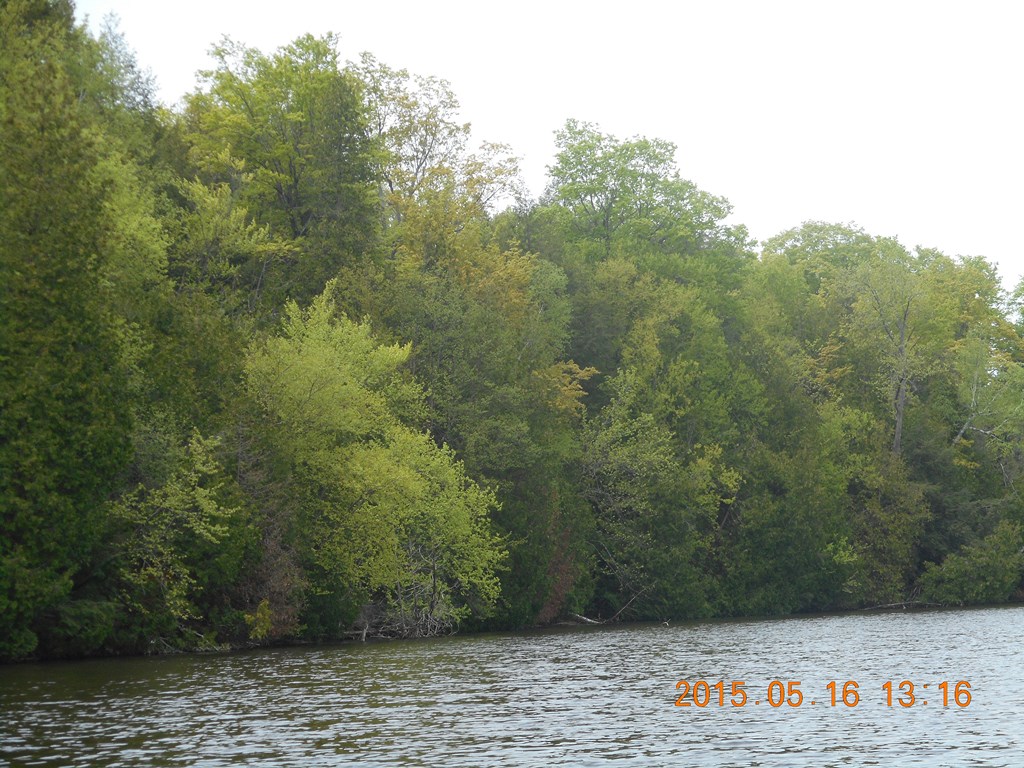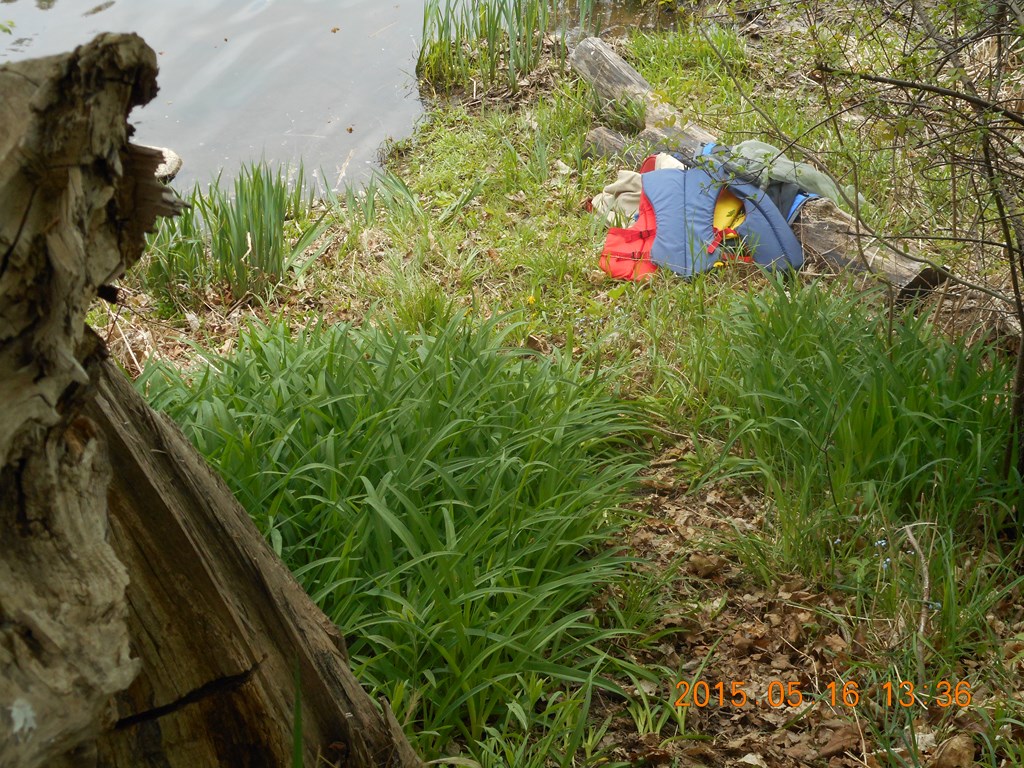 One last inspection of our launch spot before I collect the last load of stuff to be taken up to the car.
We were on the water for three hours.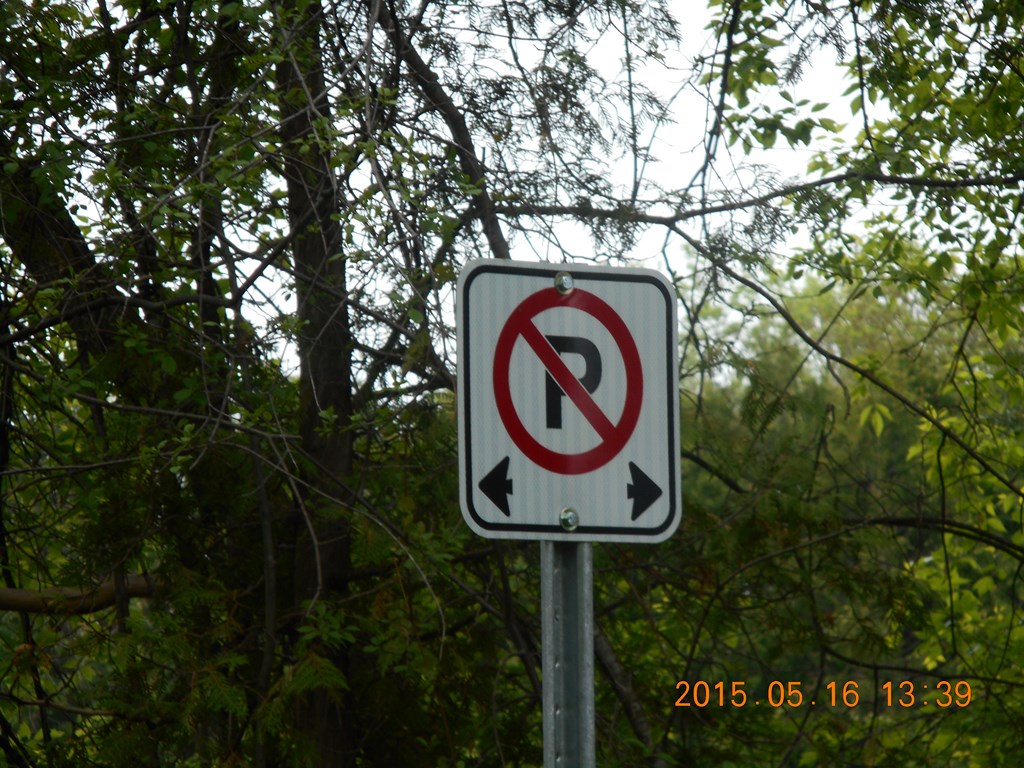 Here is the ďMore on that laterĒ.
Since our previous visit three years ago, someone has erected No parking signs all along this road.
The road is sealed so we think it is town property.
The signs bear no Bylaw number, so I think that they are unenforceable.
My current theory is that local residents spend a few bucks and put up signs because dog-in-the-manger like they canít bear to share this stretch of public road with visitors.
Iíll make enquiries ...




Loading





416-993-4953 CPRGreaves@gmail.com
Toronto, Friday, September 29, 2017 10:57 AM
Copyright © 1996-2017 Chris Greaves. All Rights Reserved.