416-993-4953

32 Grenville Street M4Y 1A3
Black River - Saturday, October 13, 2012
Over two years have passed since our previous visit here .
Black River empties into Lake Simcoe near the town of West Sutton. We drove up Highway 48 out of Markham, through West Sutton and doubled back half-a-mile to Dalton Road.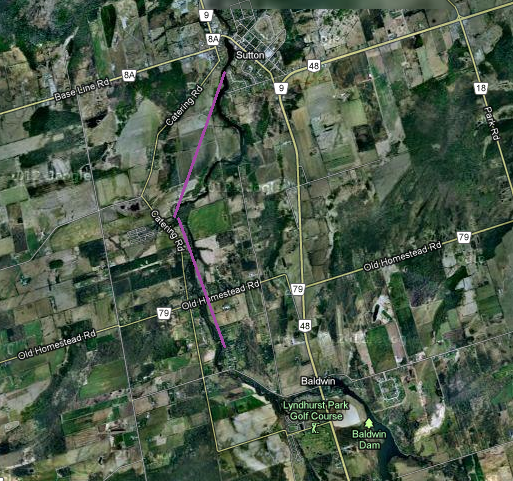 We spent 3Ĺ hours on the water, and arrived back minutes before the rain swept over us.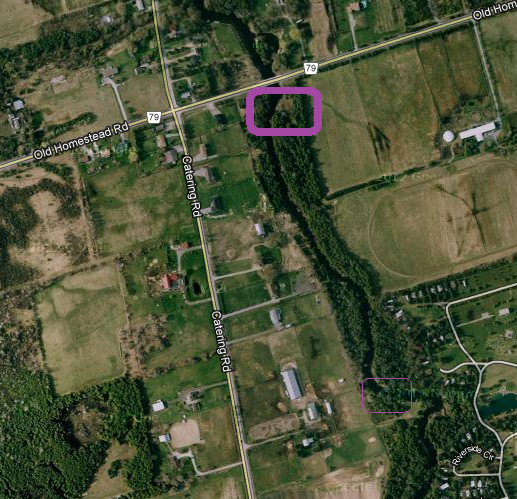 Fred spotted the otter (sounds nice, doesn't it!) in the rock bed, immediately south of the Old Homestead Road bridge.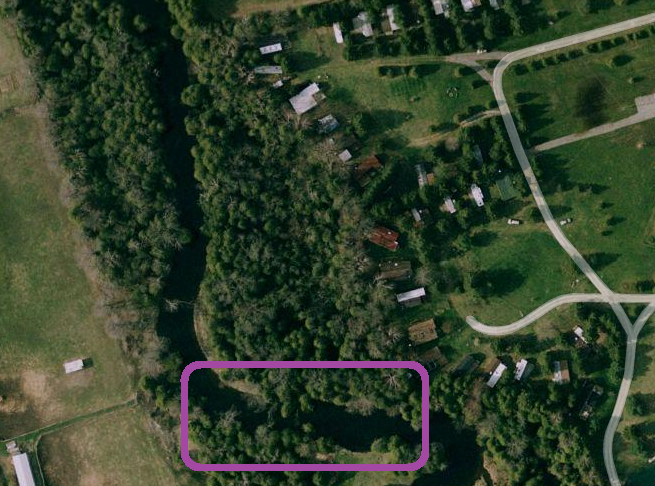 We stopped just short of a great deal of debris that pretty-well blocked the creek.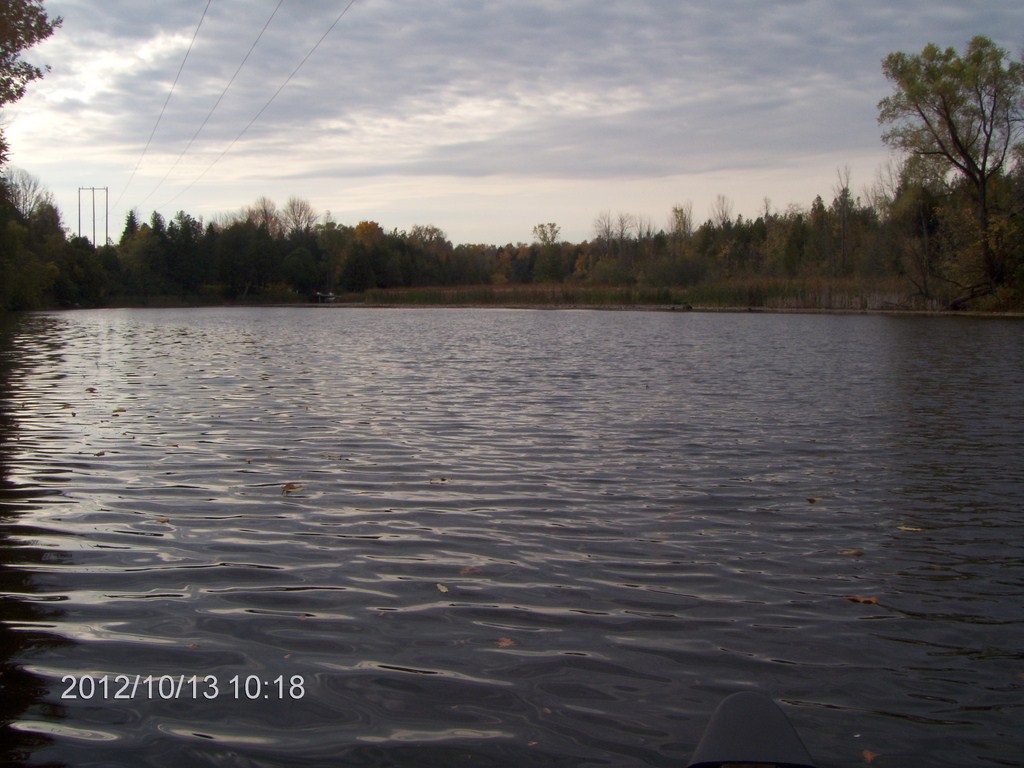 We set off under cloudy skies with great hints of sunshine. The forecast was for rain in the afternoon.
I have no idea why I took this shot; you've all seen clouds before, right?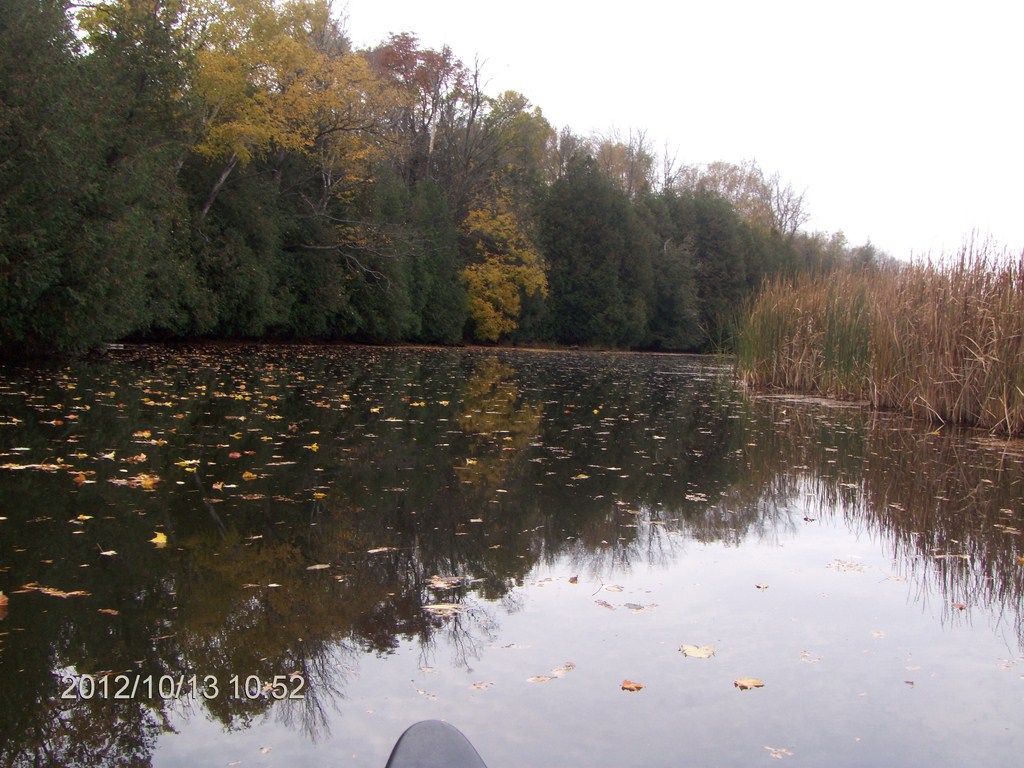 In sheltered stretches of the river, the water was glassy-calm with a carpet of fresh-fallen leaves.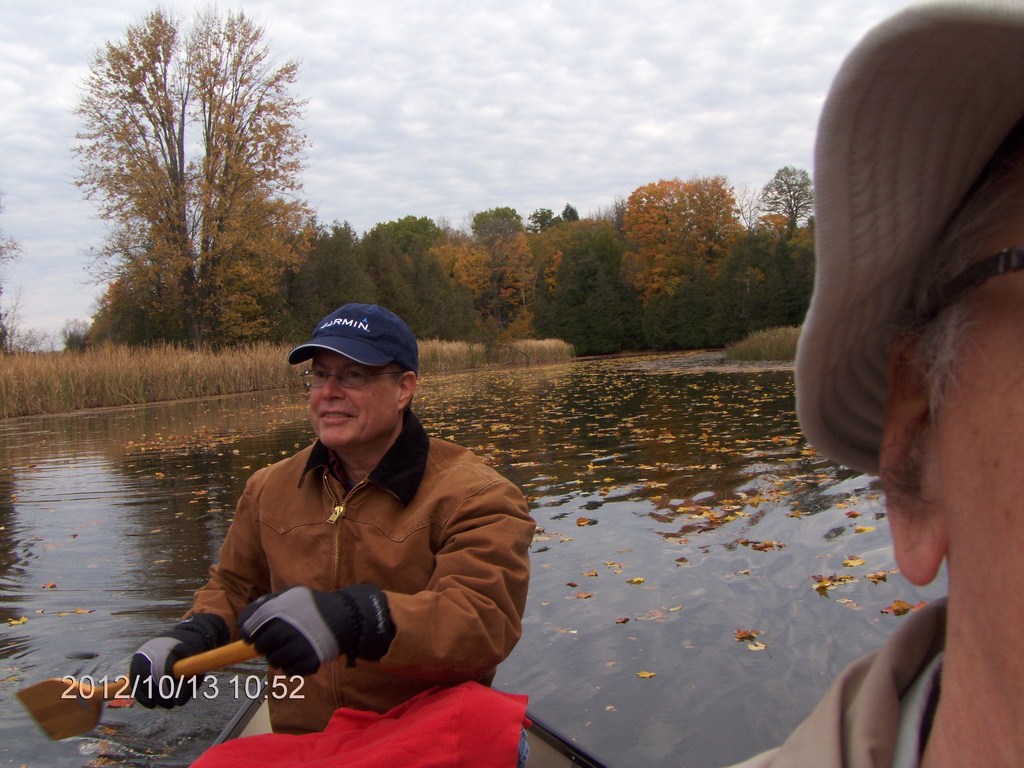 Here's Fred enjoying everything, as usual.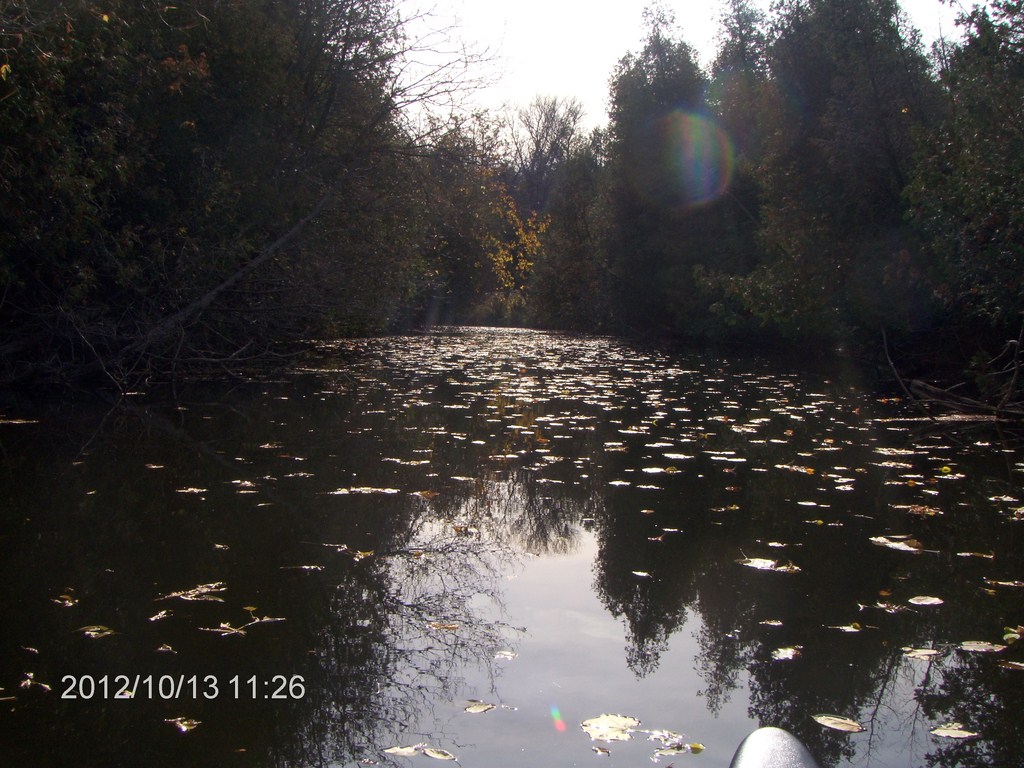 More tree-lined sheltered spots. There is something wonderful about gliding quietly through a carpet of floating leaves.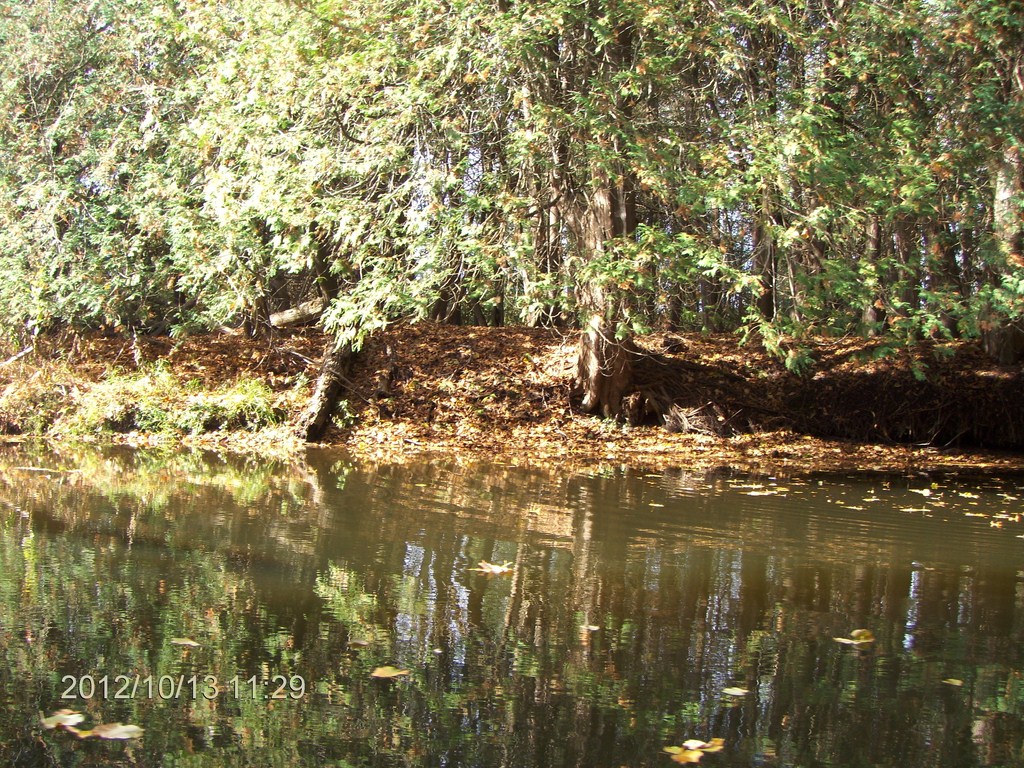 On both banks we see glades in the trees.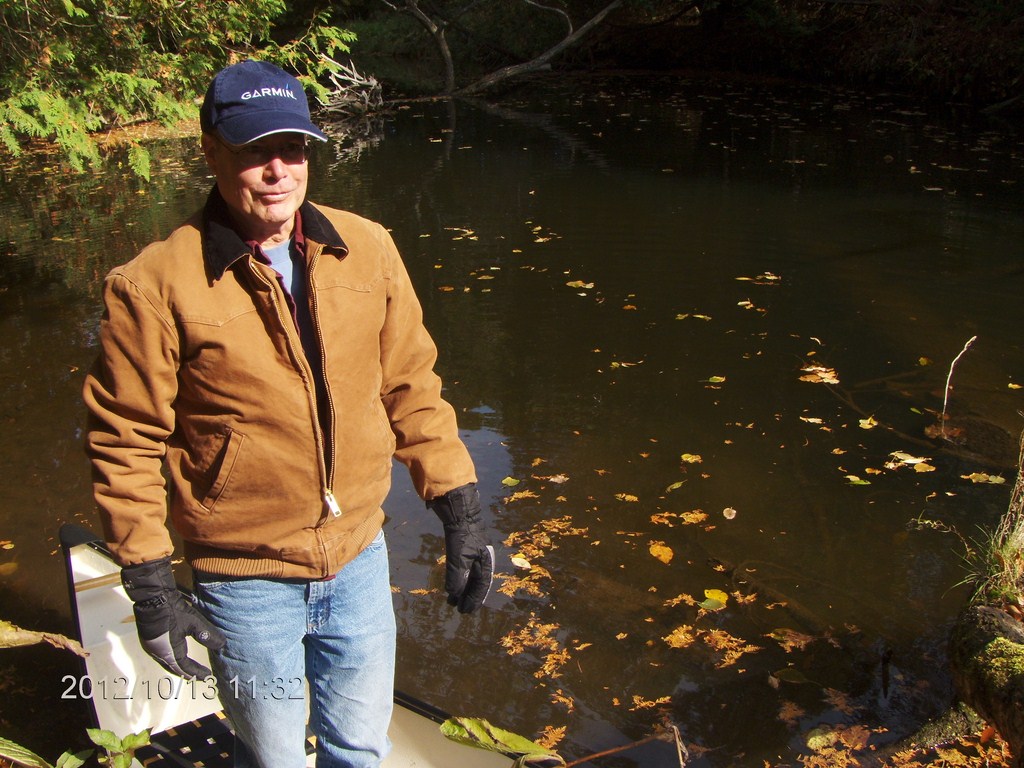 Lunch time! We beach the canoe and stretch our legs.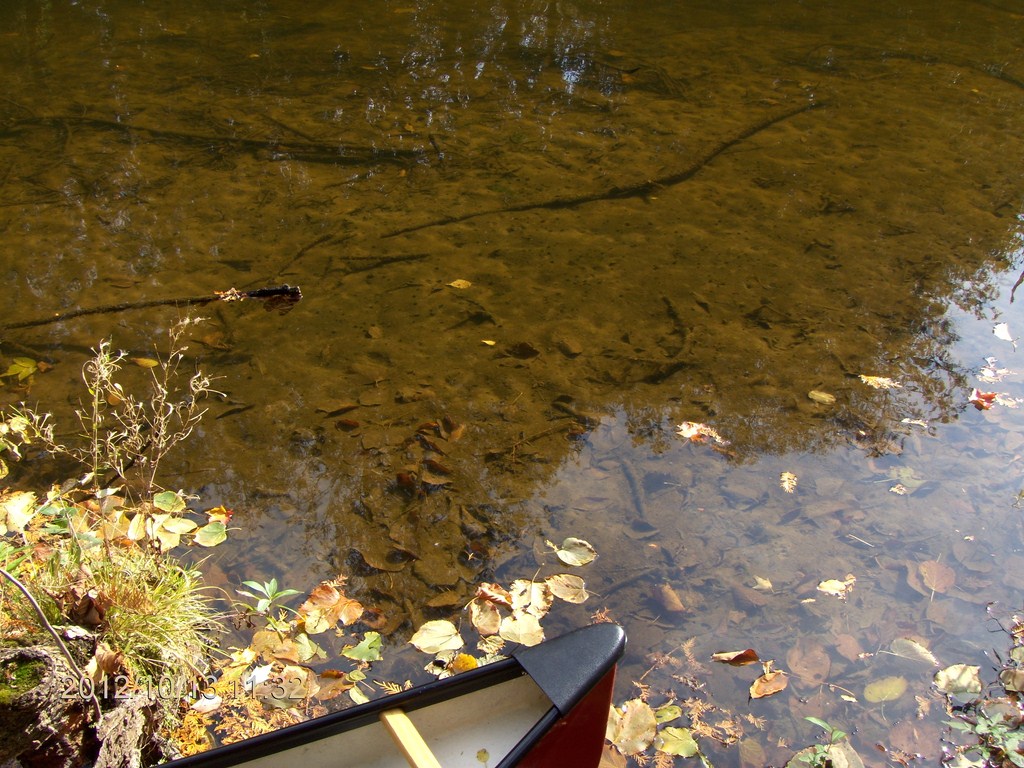 The shallow water is clear here.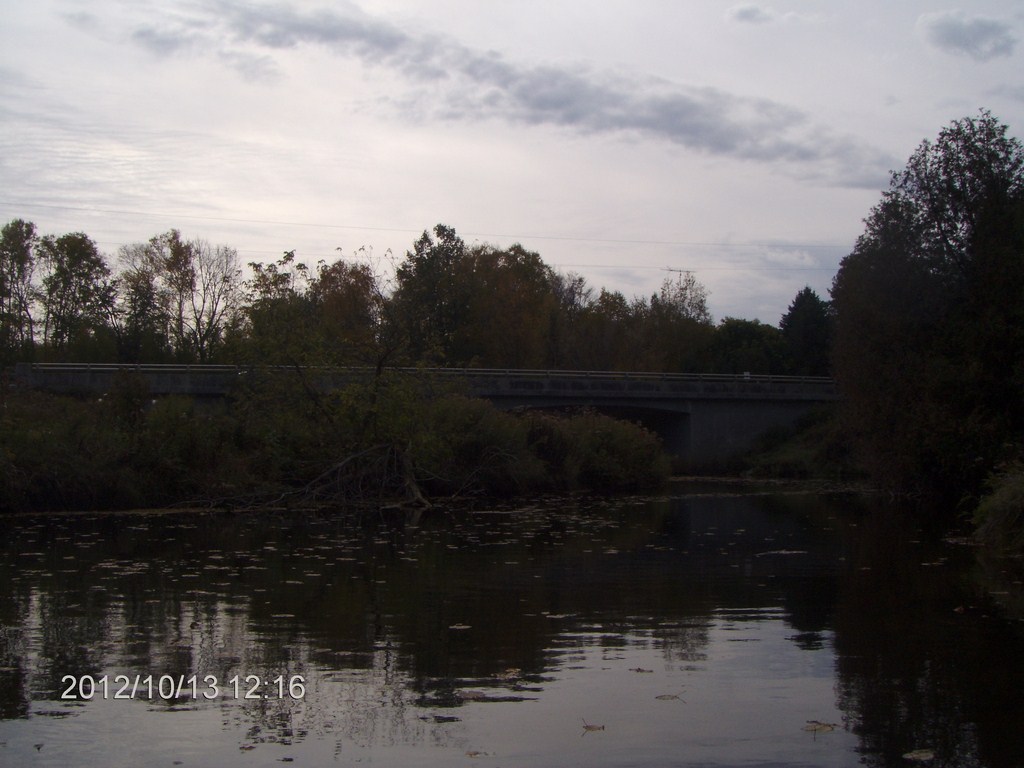 After lunch we head upstream and approach the Old Homestead Road bridge.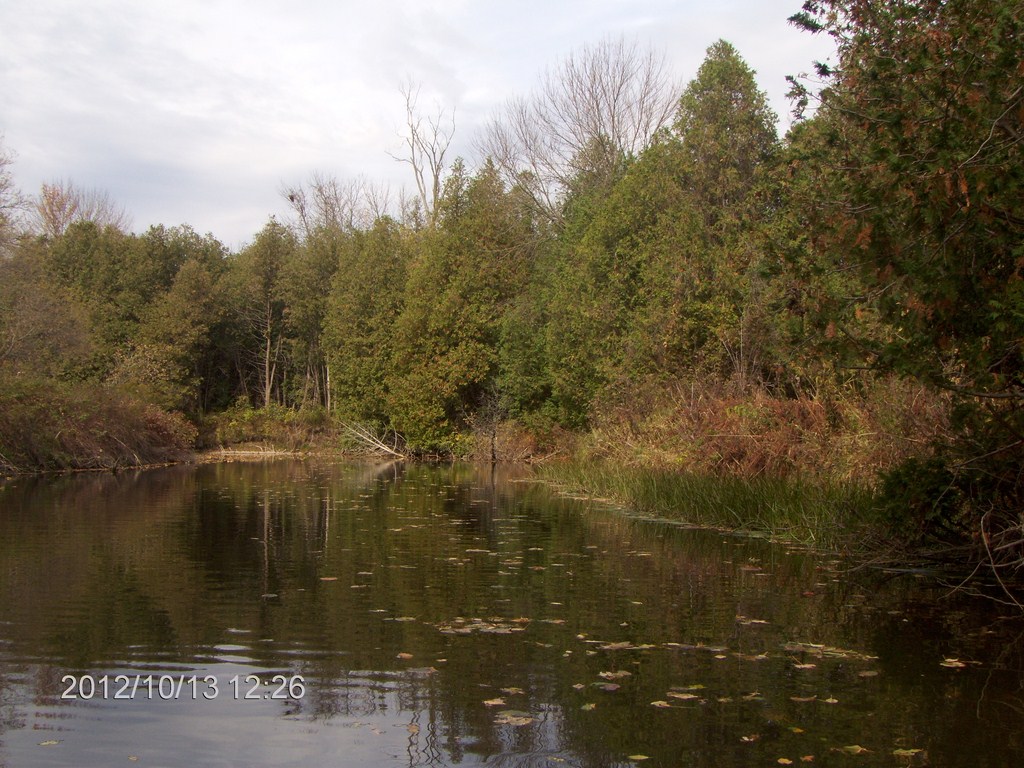 By now we are definitely in a current. The dam in West Sutton forms a lake, with very little current, but once the stream rises above the lake level, we are paddling against the incoming current.
We soon reached what looked like an impassable mass of fallen trees. It may have been passable, but we were ready to turn about and head back. So we did.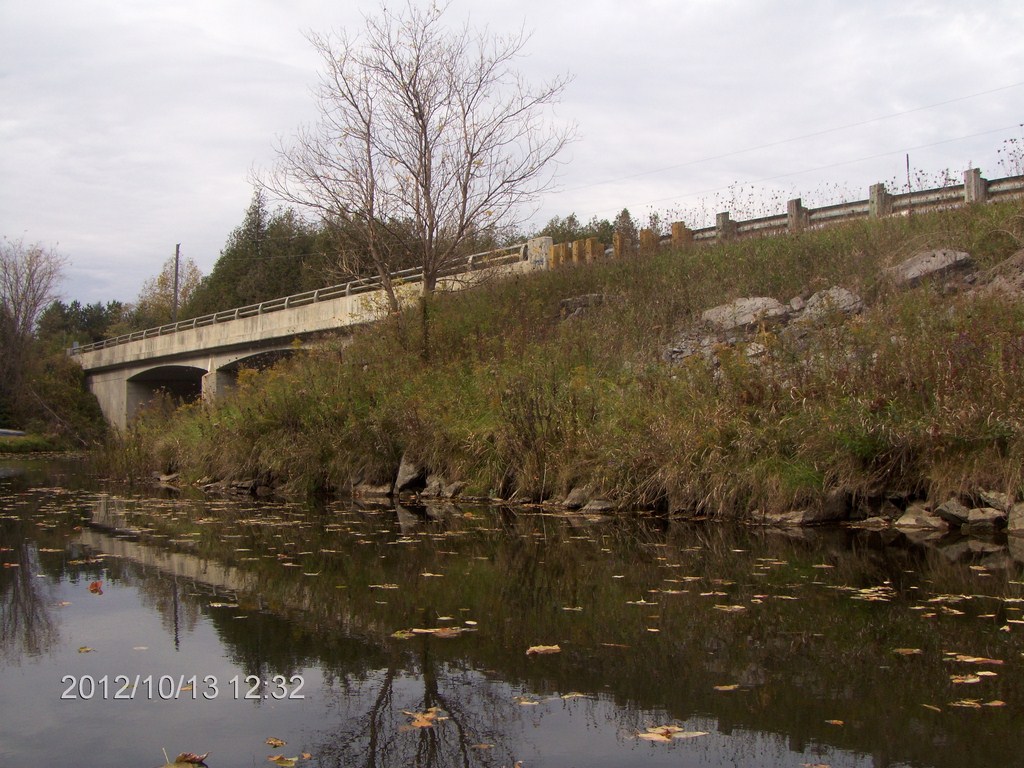 On our way back we slowed down to see if we could catch a view of an otter that Fred had spotted on the way upstream.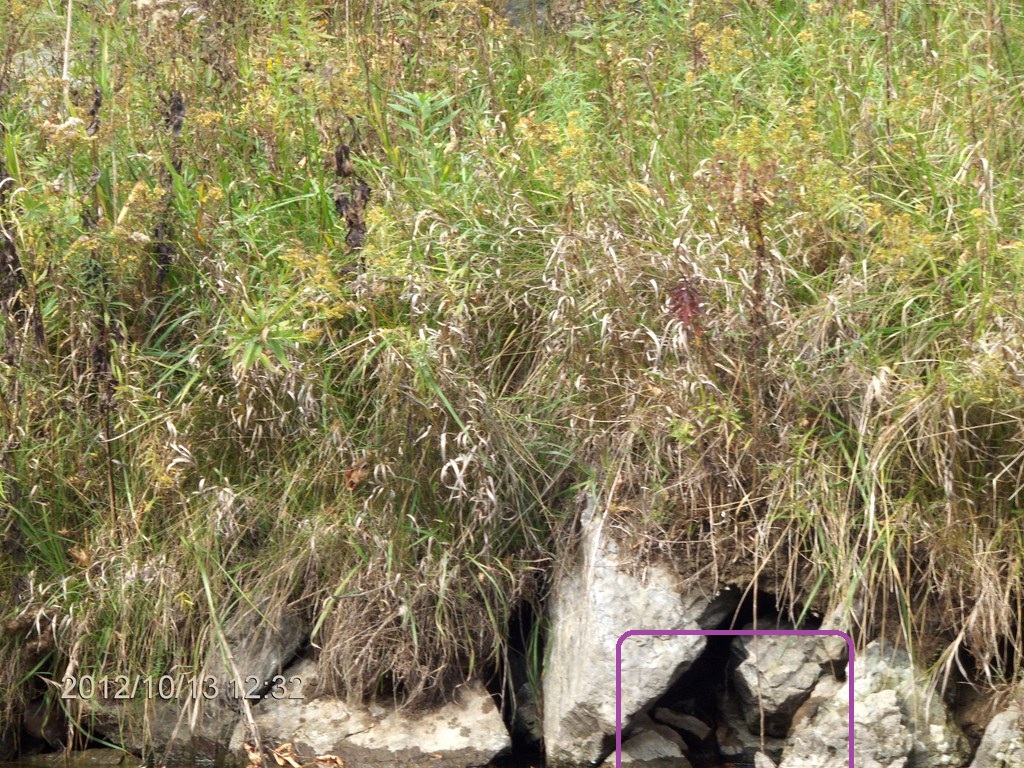 I'm still not sure if I saw him. I think that's him, peeking out of his cave after scurrying back inside.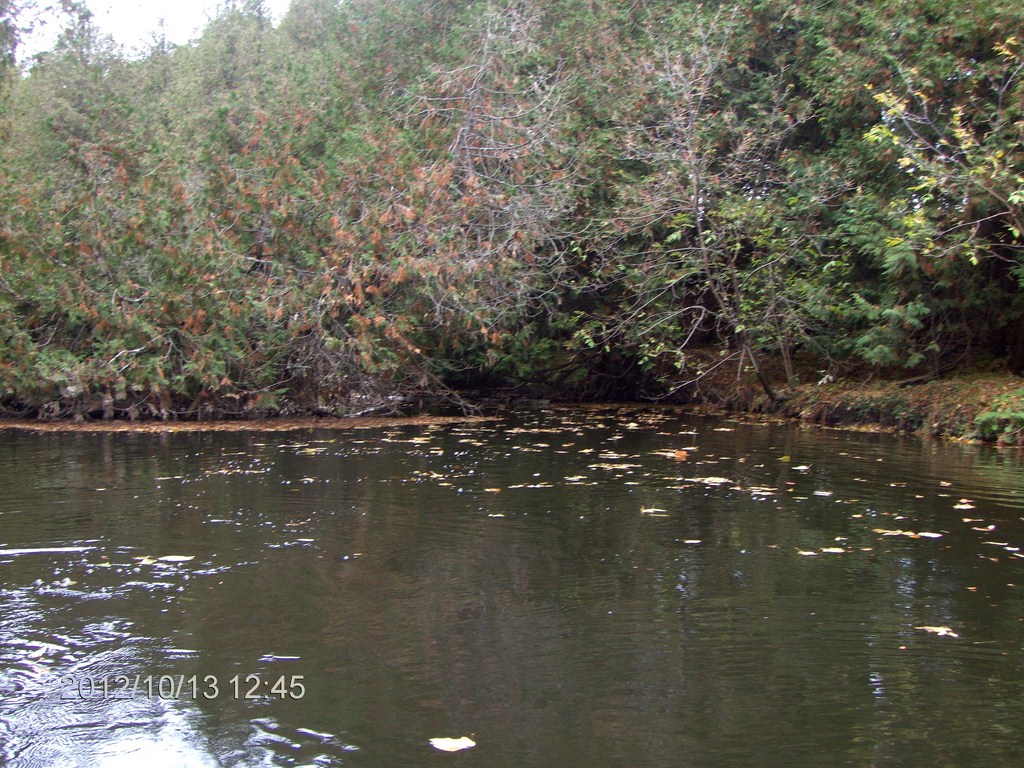 Back we go. I am always amazed at the different view on the way back downstream. How did I miss this on the way up?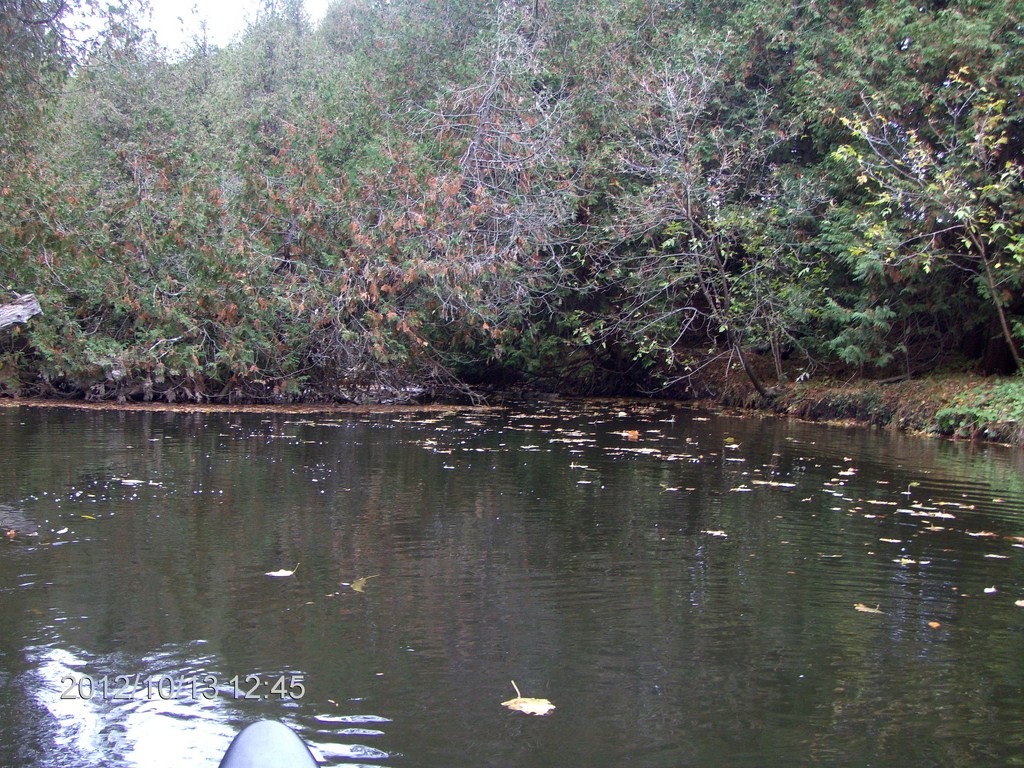 The current picks up, and the trail of leaves show the faster moving water.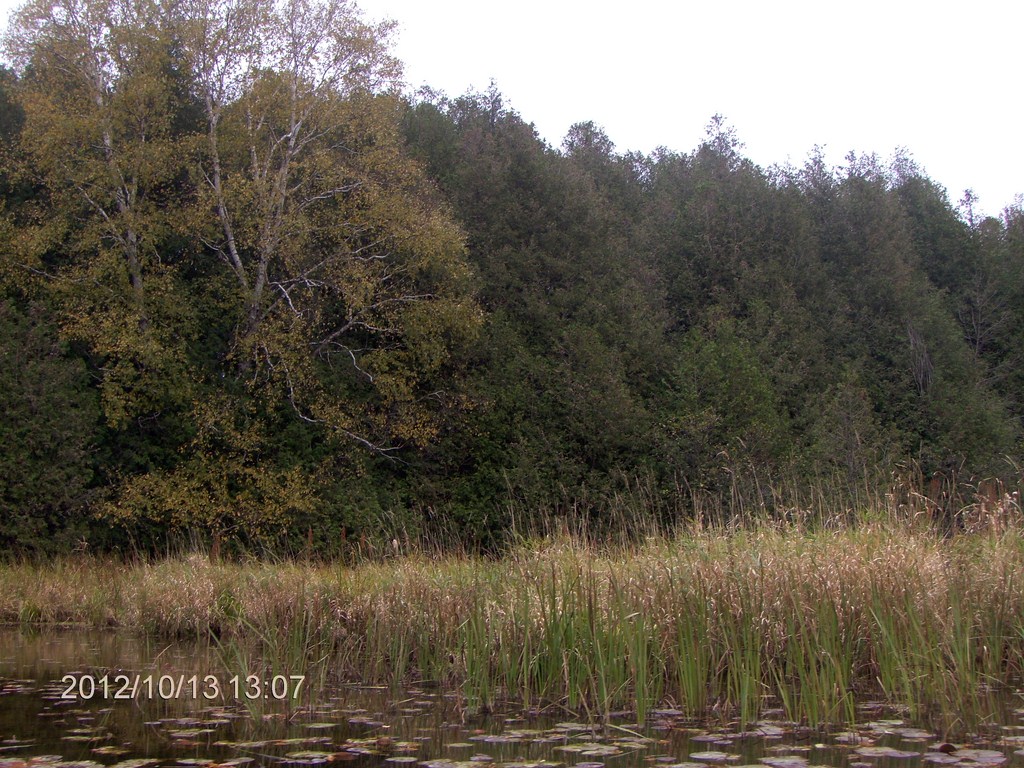 The blue heron guides us downstream, lifting off and settling 200 yards further on at each stage.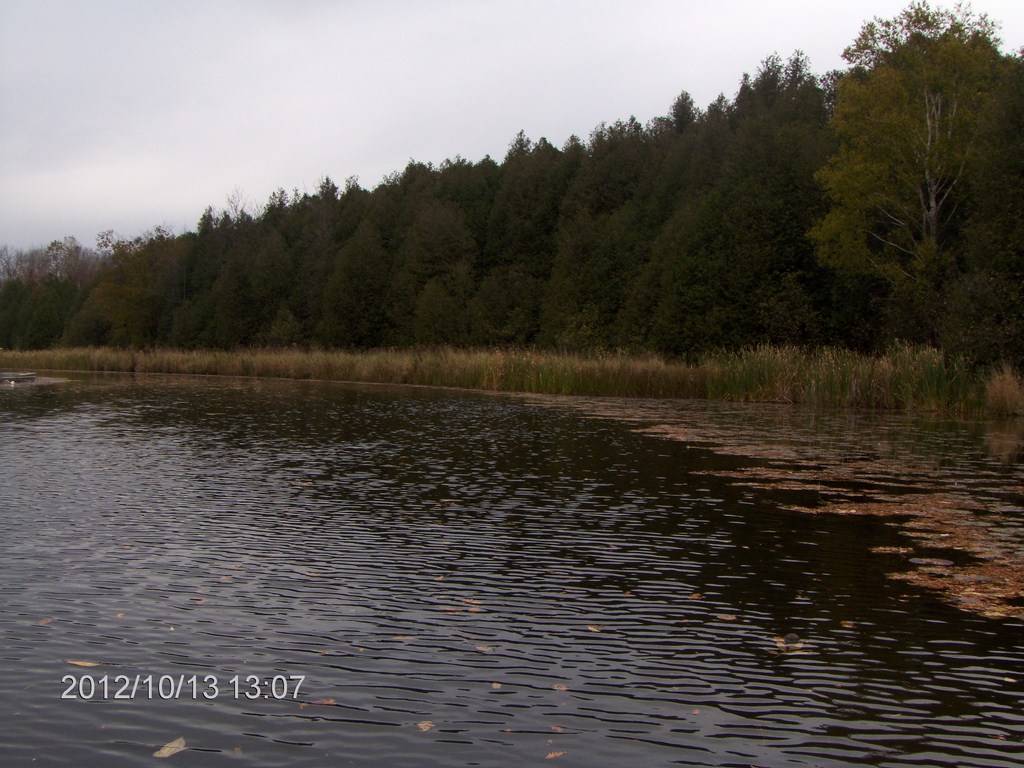 Plenty of reed beds for the herons.
We spotted no turtles on this trip; perhaps the air is too cold for them, or the lack of warm sunshine means they are not tempted to bask on logs and rocks.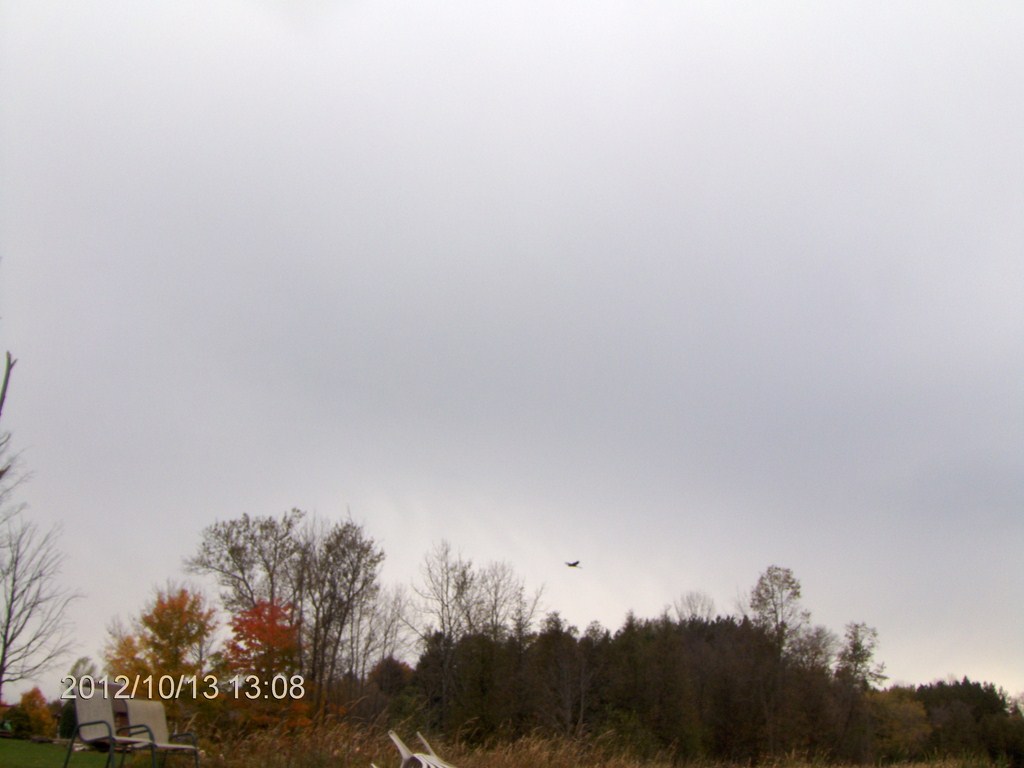 Here is a poor photo of the Blue Heron in flight.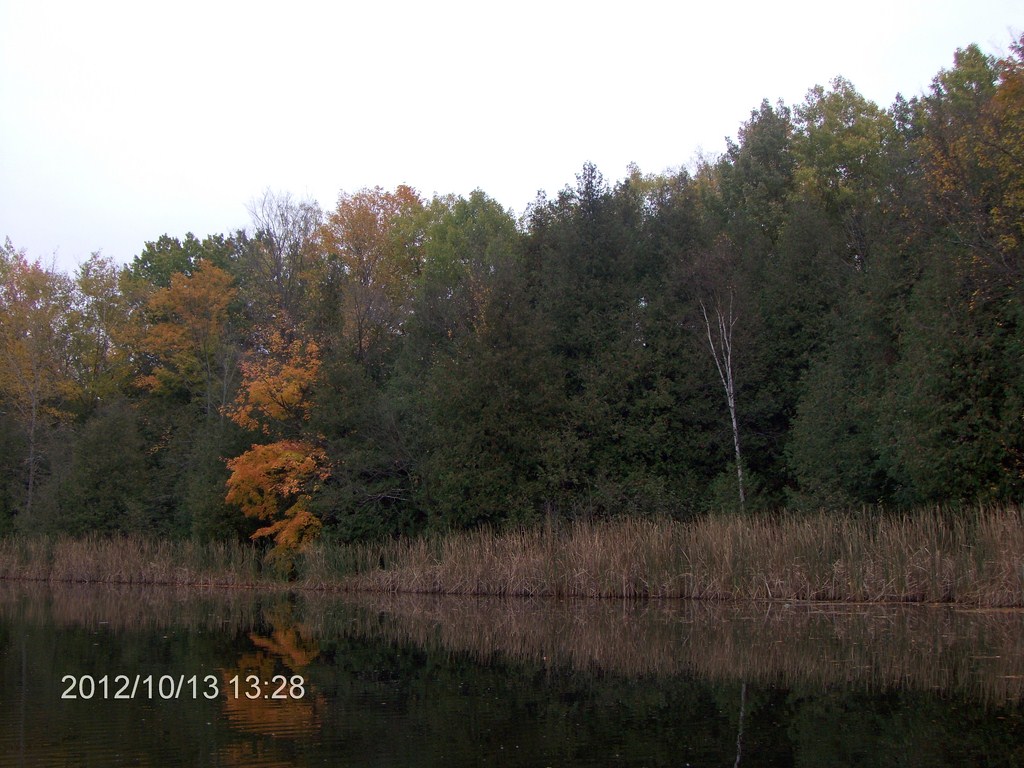 Still trying to catch a shot of him ...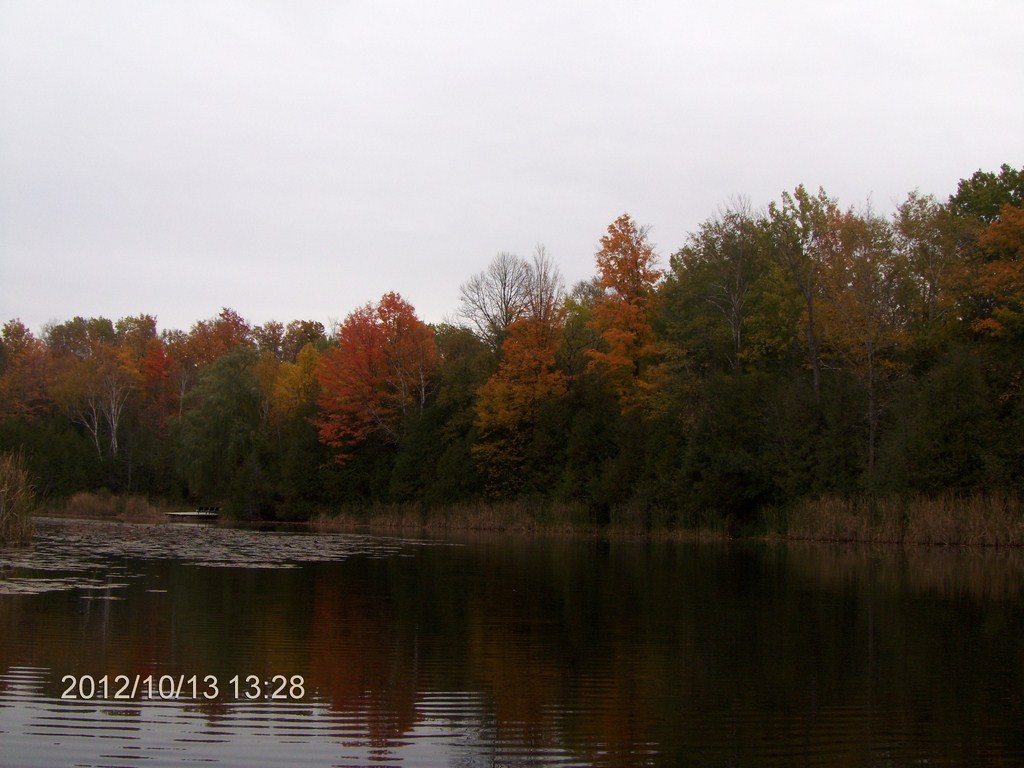 Nearing the end of our trip; we never tires of seeing the tree colours, although today they seem to have passed their peak.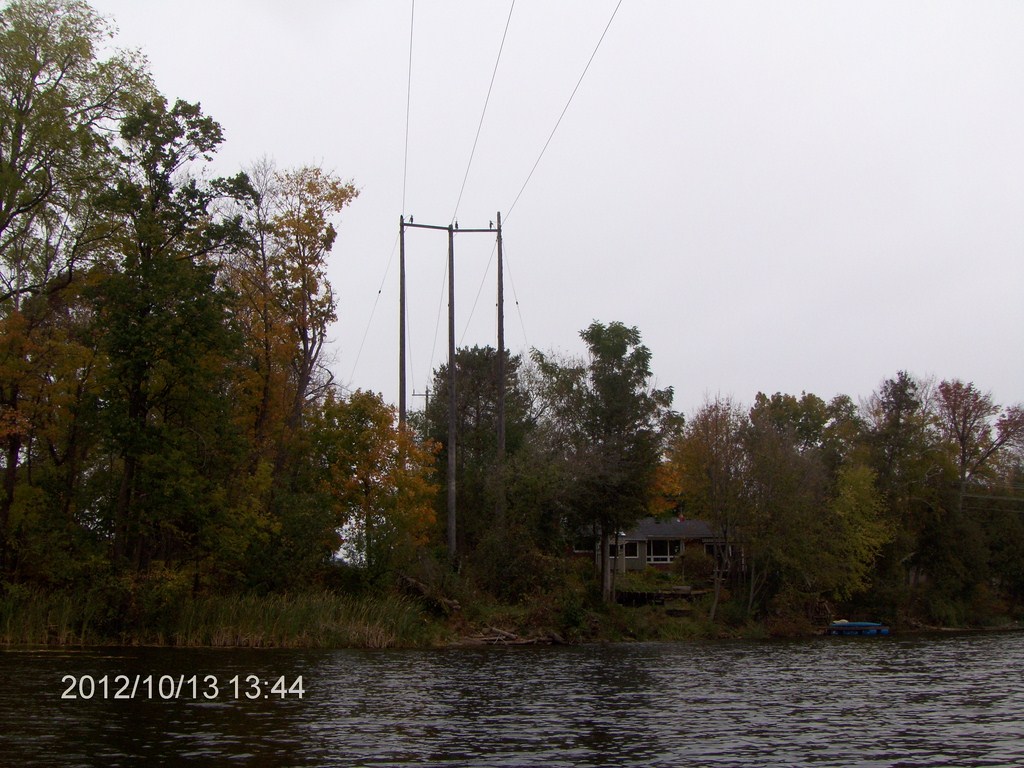 Here is our landing spot, underneath the hydro wires (which show up in Google Maps!)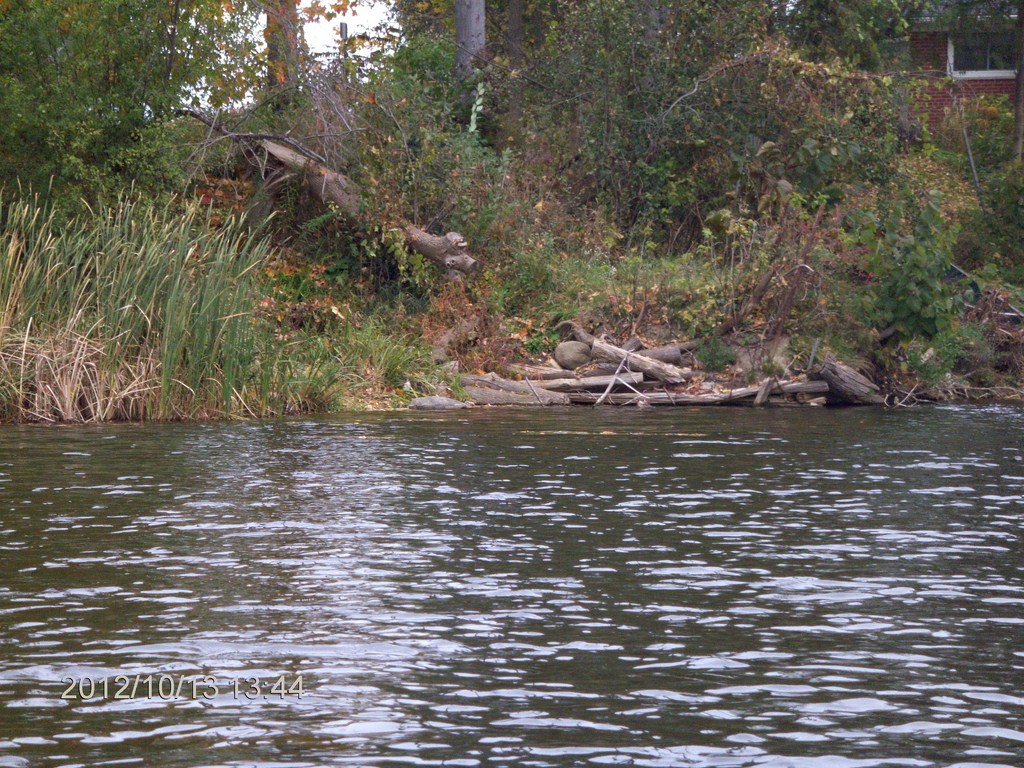 We will beach then carry the canoe about ten feet up a steep bank.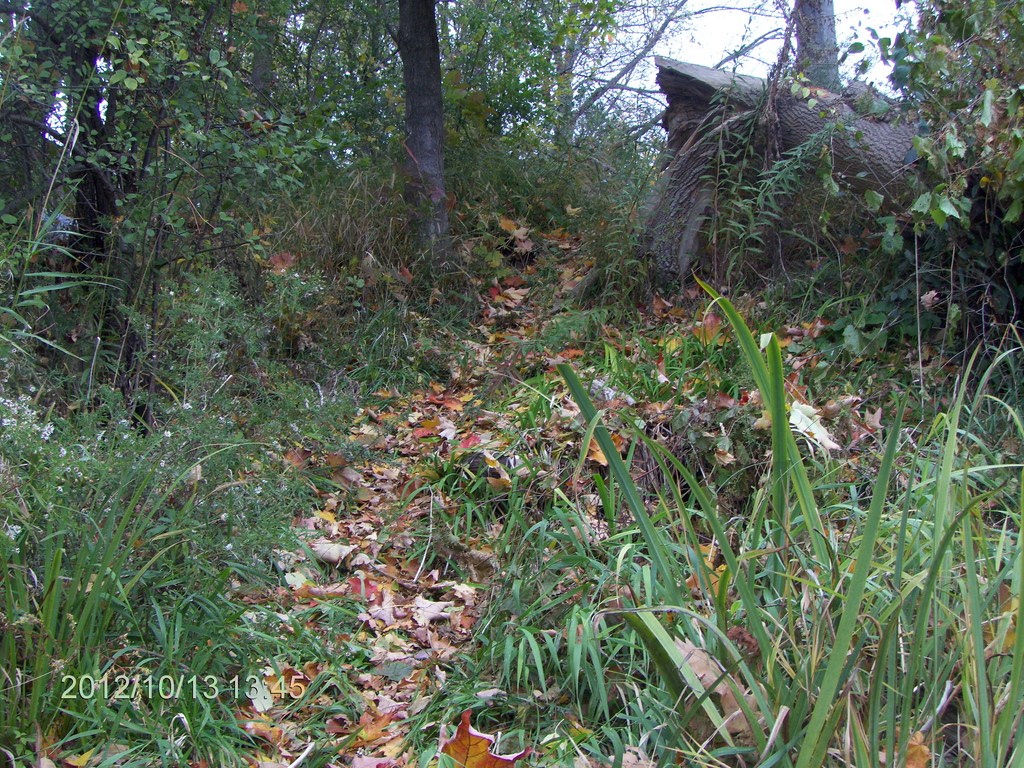 Here is the trail leading up to the spur of Dalton Road.




Loading





416-993-4953 CPRGreaves@gmail.com
Toronto, Thursday, September 14, 2017 1:26 PM
Copyright © 1996-2017 Chris Greaves. All Rights Reserved.