416-993-4953

32 Grenville Street M4Y 1A3
Beaver River (Beaverton)
Words do NOT fail me.
It was a good plan, brilliantly executed.
How was I to know that the weir is no more?
Itís an 80-minute easy drive from Finch Subway Station to Elizabeth street in Beaverton.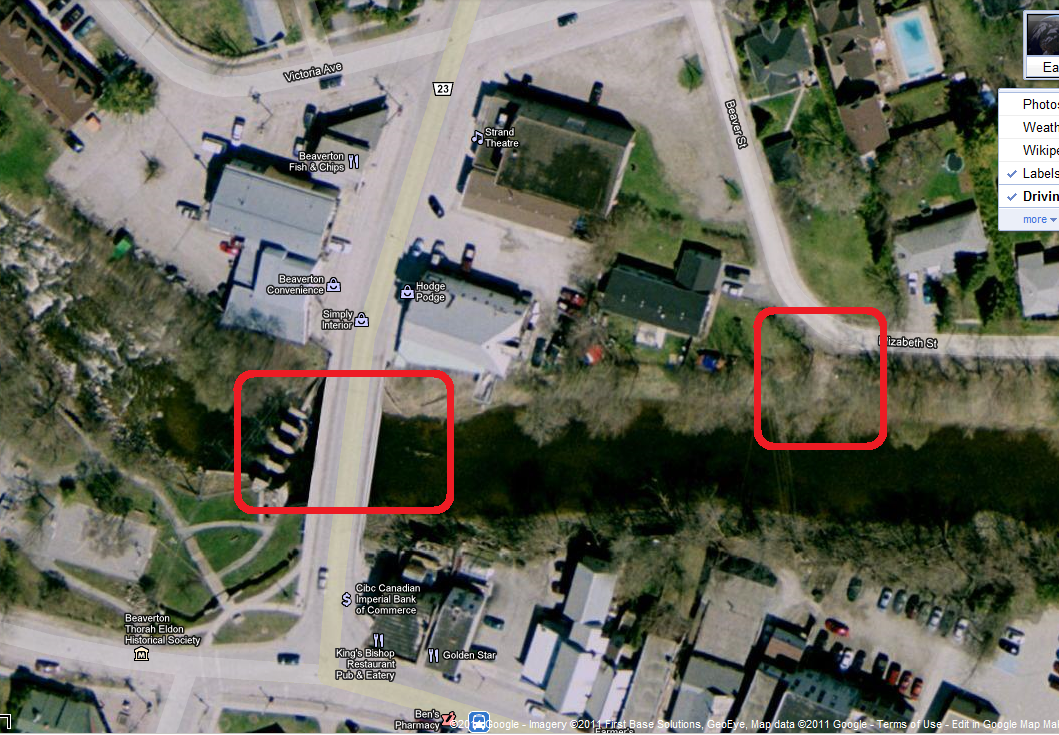 According to Google Earth, the weir in the heart of town makes a lake, from which we will paddle upstream.
But the sluice gates are gone; there is no lake; the Beaver River rushes across a shallow bed of schistose-like rock.
The launch spot doesnít look so good, from what we can see of it, either. It is, of course twenty feet higher than the water surface. Now!
Donít go there!




Loading





416-993-4953 CPRGreaves@gmail.com
Toronto, Thursday, September 14, 2017 1:33 PM
Copyright © 1996-2017 Chris Greaves. All Rights Reserved.